Browsing articles in "Sports"
Teaming up with Otter Surfboards in Porthtowan, UK, Martin Spurway has designed and developed his own wooden surfboard sourced from sustainable woodlands. The development process is based on mix traditional surfboard construction techniques and combined with a modern design aesthetic. Once the surfboard is done, then it is finished and glassed at Diplock Phoenix.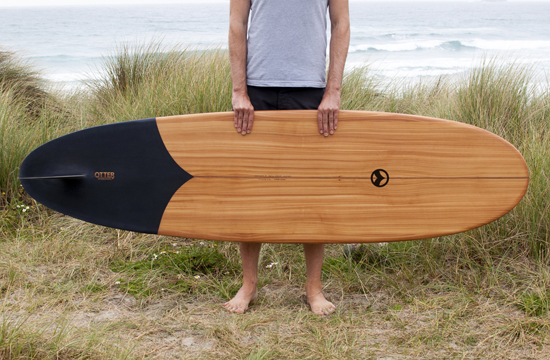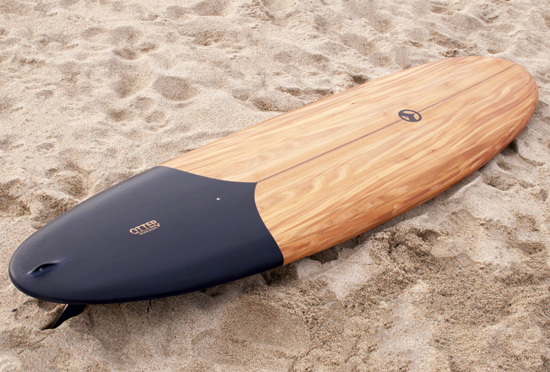 If you are into football but hate the pain of body contacts, then playing foosball using the Kartoni I Love To Kick Cardboard Foosball Table is ideal for you especially if other than having fun, you also would like to help save the environment. As its name suggests, this eco-friendly foosball table by Kartoni is made of cardboard, which is 100 percent renewable. This mean that it has less impact to the environment especially comes disposal time because cardboard is a biodegradable materials, thus will decompose in no time.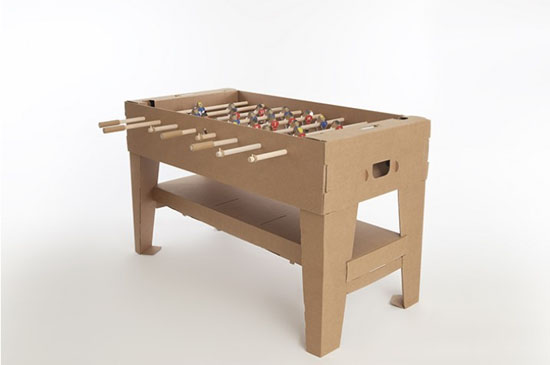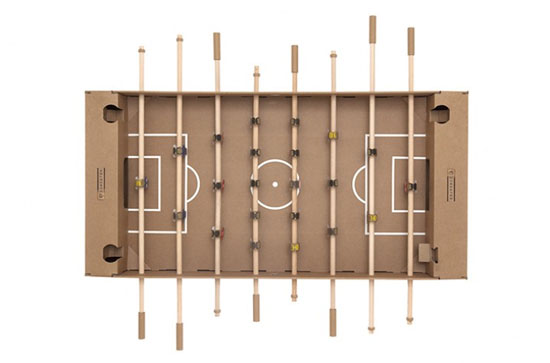 BambooSK8 offers you ecologically friendly sustainable boards which are 100% bamboo. They have manufactured a variety of sustainable skateboards and longboards for green conscious skateboarders. All of their longboards are made from the finest bamboo with artistic work geared toward our environment, moreover all components on the boards are made in USA.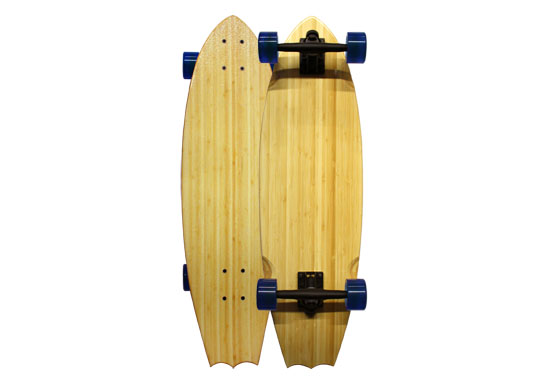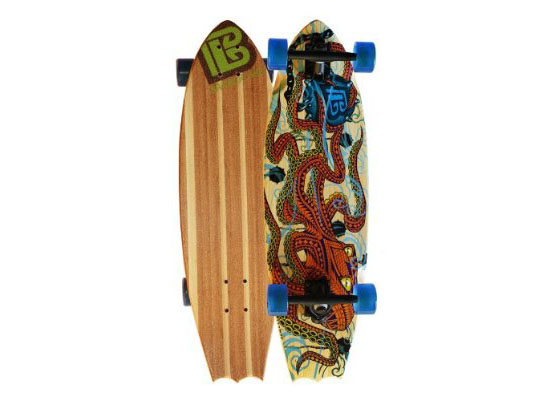 Water sports like surfing will not only provide fun experience but also, it will make us closer to nature especially if we surf sustainably using the Cleaner Waves Surfboard of Michael Grobelny. Being made of wood, these surfboards will surely require no especial hazardous materials or methods during the manufacturing process.
Many are now hooked into playing foosball. It will not only create fun among players but also the table itself creates an elegant and sporty ambiance to a home/office. How this product contributes for the safety of our environment? Well, playing the foosball requires zero energy and it produces zero carbon emission as well. Unlike today's gaming console that we have, Total Crystal Teckell allows its users to have fun even if there is no electricity, no internet, and all. It can be played anywhere even in remote areas and requires no battery at all. With this product, zero carbon emission activities like playing and having fun with family and friend can be possible.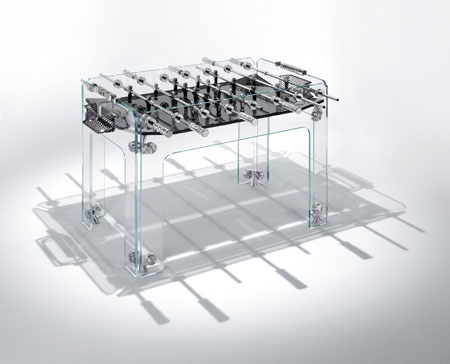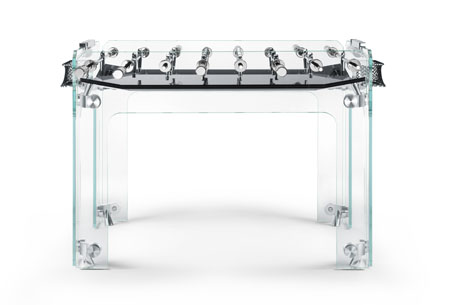 People who are now looking for ways to help save the environment by designing eco-friendly items does not limit to designers nowadays but manufacturers as well. Trek, one of the known manufacturers of mountain bikes is conducting an eco design competition and has Daniel Noll as the winner. The winning entry of Daniel Noll includes the sweat cover that has the ability to keep the bike life longer. Made of reclaimed bicycled tubes, Daniel Noll's TREK eco sweat cover will prevent sweat corrosion on a bike's top tube, stem, and electronics. Aside from extending the life of the bike, Daniel Noll's designs also help minimize the growth of landfills.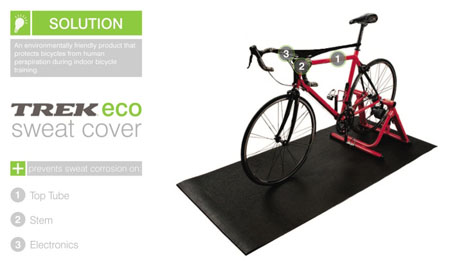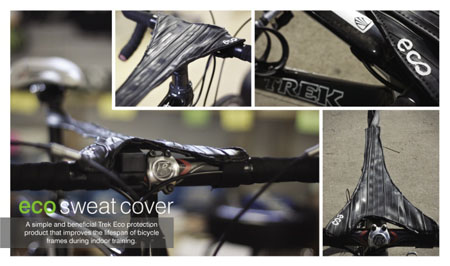 Chess is a relaxing and fun game to play with friends, family, and colleagues. If you are a lover of chess, do not care much about how your toy would look like and cares a lot for the environment, then you surely enjoy looking at these amazing chess sets made from recycled items. Some looks inviting, while others look weird enough to be in the game. However, the fact that these chess sets are made of recycled materials, there is no valid reason not to like or patronize this one. It will not only create fun and sporty ambiance, but it will also help save the environment.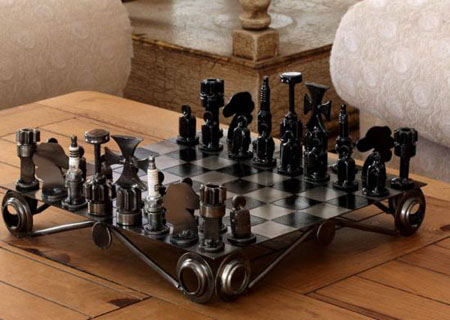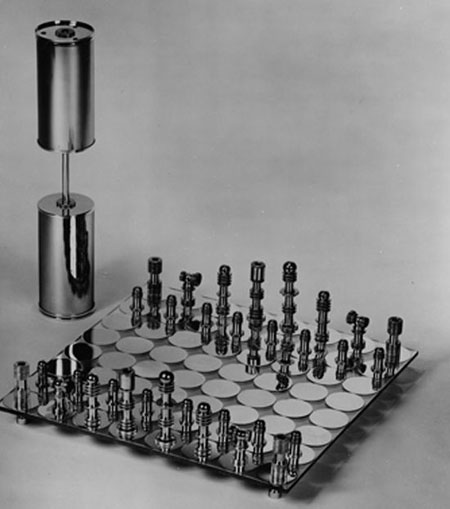 Sports groups and enthusiasts discard their sporting goods like their balls regularly and these goods add to the growth of our landfills. On the other side of the story, many of our little brothers and sisters are suffering from severe poverty that even a single pair of shoe or slippers, these poor individuals do not have the chance to buy. To solve both problem in one single step, Justin May-West has designed the Sport Flops. This eco-friendly flip-flop design makes use of those discarded sports ball. With a little assembly and some few tools, the sport flops is made. Having this will give chance to our poor brothers and sister to wear slippers and keep their feet safe from possible harm. In addition, this project will surely minimize the growth of landfill.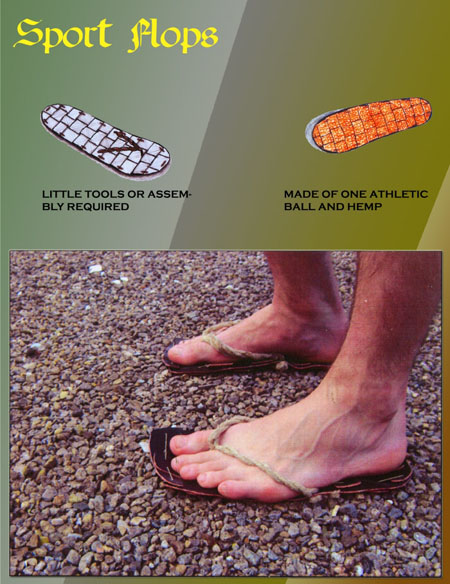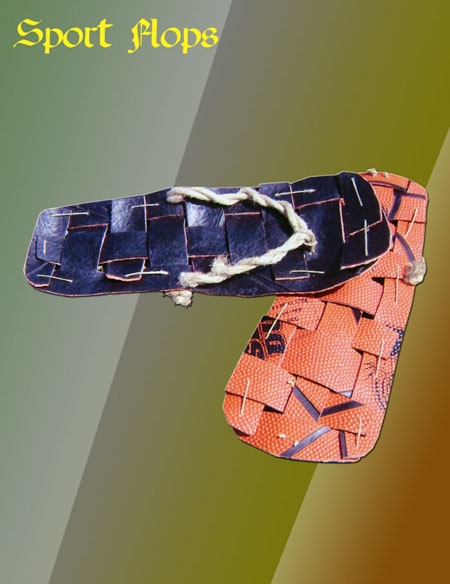 Old and discarded skateboards are like any other discarded items destined to be on our landfills. If all of the skateboarders all over the world regularly discard their old and defective skateboards, our landfill will most like to grow faster. This can be prevented if we are just responsible enough of handling our reusable or recyclable items. The Skateboard Swing is just and effective and useful way of re-purposing an old and defective skateboard. In this way, your old skateboards will have a new life after they are being useful as a lovely sports tool whilst minimizing the growth of landfills drastically.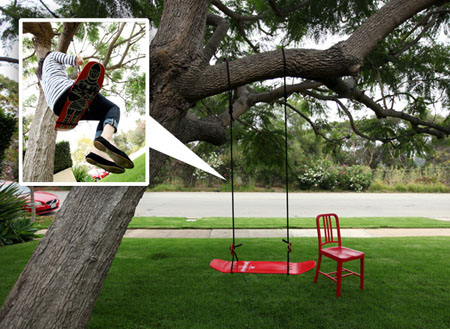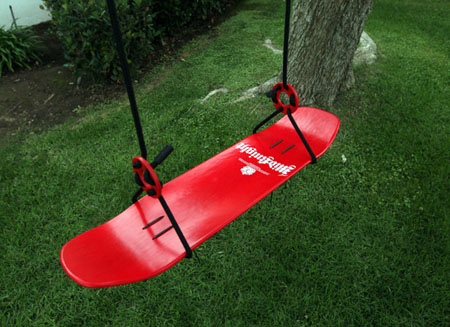 Love sports particularly skateboarding and art at the same time? Then you surely would love to take a look on the wonderful creation of Haroshi. Out of used and broken skateboards, Haroshi was able to create beautiful art pieces and the Screaming my hand is just one of the many examples. Instead of throwing your old or broken skateboard to our landfills, why not let Haroshi use it for his wonderful eco-friendly art creations. In this way, you will not only giving a new life to your broken skateboard but also you were able to help save the environment by minimizing the growth of landfills.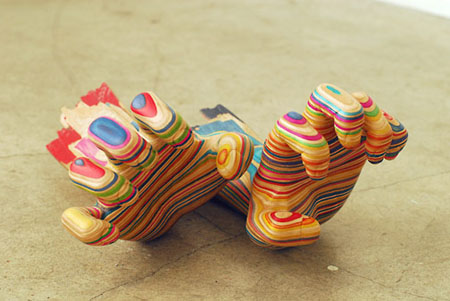 Our Recommended Partners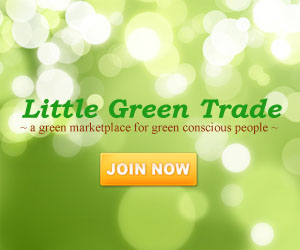 Advertise with us
Archives