Browsing articles in "Misc"
Playing is fun and it can be more fun if our kids or we play with care for the environment in mind. The Green Toys Tea Set is definitely a great toy for your little ones, as it surely will let them enjoy without knowing it they also are able to help save the environment from possible harm. Why this tea set and eco-friendly one? It is made of recycled plastic and curbside collected milk containers. In addition, the toy also has no phthalates or BPA making it a safe toy for your angels. With the ability to save energy and reduce green house gases, the green toys tea set would be a perfect toy for your three years old and above. [Click here to get details information about Green Toys Tea Set]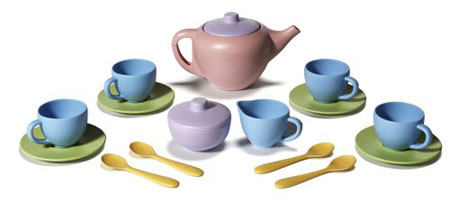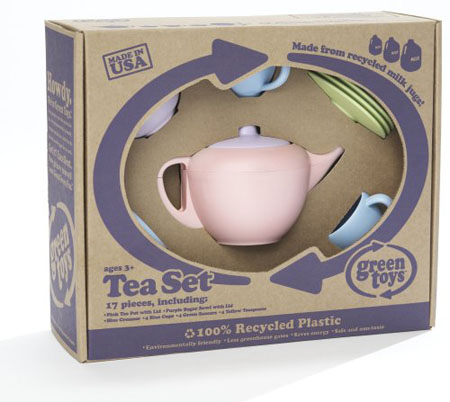 We all know that bamboo is a sustainable source of material, as it grows rapidly as compared to any other sources we have, making the items made of bamboo a truly eco-friendly one. The three-piece Cutting Board set called Totally Bamboo is elegant enough to part of your eco-collection of housewares. Aside from being eco-friendly and elegant looking, the Totally Bamboo 20-7930 3-Piece Cutting Board Set is also sturdy enough and surely cut your food without any mess, as bamboo leave no residue even if you are using the sharpest knife on earth. Besides, Totally Bamboo is cross laminated and is aided with a specially formulated high temperature adhesive. [Click here to get details information about Totally Bamboo 3-Piece Cutting Board Set]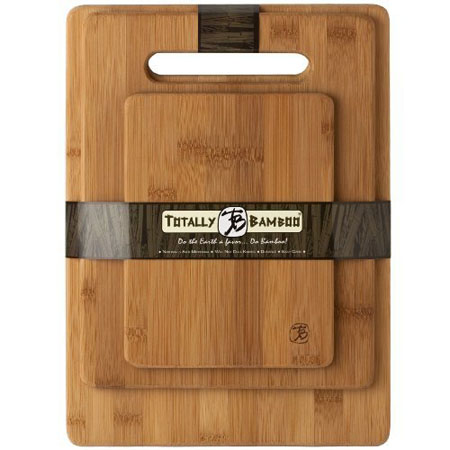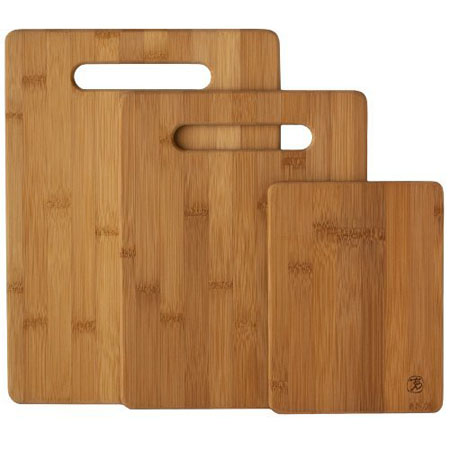 Playing is fun, but it can even be more fun if done with care for the environment in mind. The Gobblet by Distribution Solution LLC, is a toy that every member of the family will surely love to play. Except of course, those that are too young to analyze the game and is prone to choking the small items of the toy. Aside from enhancing the players analytical skills, the Gooblet also give the players the chance to help save the environment as it does not use those chemically processed and toxic plastic but instead, the Gooblet is made of natural wood. [Click here to get details information about Gooblet]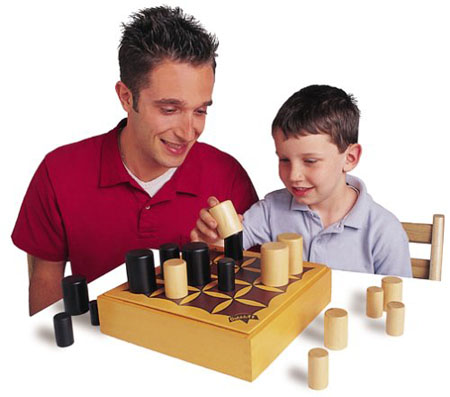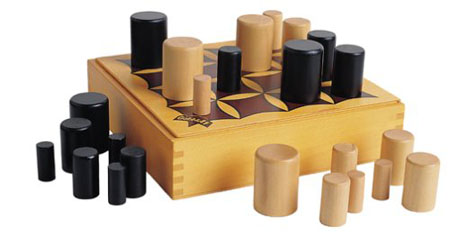 Having an eco-friendly lamp at home normally is made possible with the use of recycled materials, sustainably sourced items, energy saving bulbs. The Photosynthesis Lamp will make your way of saving the environment through home lighting system into a different level. As the name suggests, the lamp include the use of plants in creating a unique and energy saving lamp. This one of a kind eco-friendly lamp has the metal grid and the vine on its base will create a natural shade the moment it starts to grow. Using an energy saving bulb will complete your aim of having an eco-friendly lamp.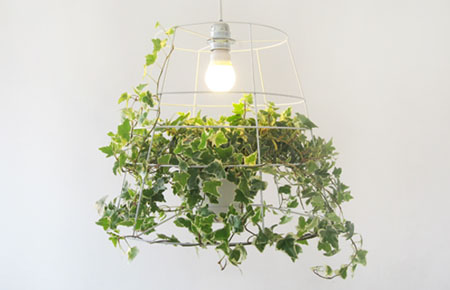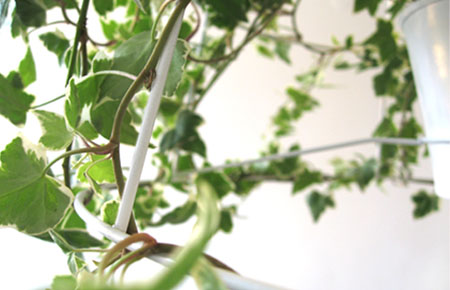 Candle holders are normally discarded after the candle's light disappear. However, people form Wilma and Friends show that they care for the environment with their unique and eco-friendly advent light called Fine. The Fine is an artistic candlestick that has the ability to provide playful ambiance to every room. Made from recycled candle cups accentuated with stylishly designed heads, that produces eye-catching shadows when lit. In addition, Fine advent light comes flat packed, thus saves space during transportation making it a perfect gift for Christmas and any other occasion to friends and family members. It will surely make an elegant décor to their homes, while caring for the environment.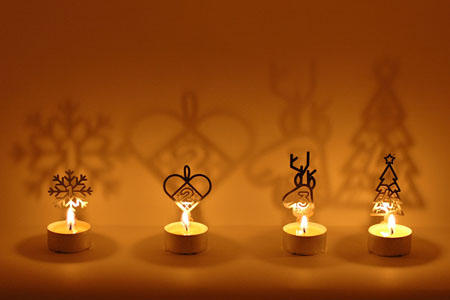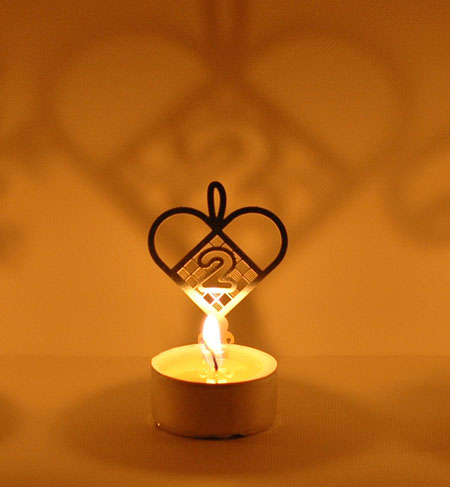 Living the green life can be boring especially if we only know the old-fashioned way and classic designs. It is so nice to see designs that bring color to our sustainable living like the eco-bin. Designed by Aditya Malaker of New Delhi, India, the Eco-bin comes with a colorful lid according to the trash type. Yellow will be for paper waste, green for organic, and red for the recyclable ones. In this way, segregating waste will be fun and excitingly easy. In addition to the colors, you can also see images representing the type of waste on top of each bin, which adds up to the beauty of the bin.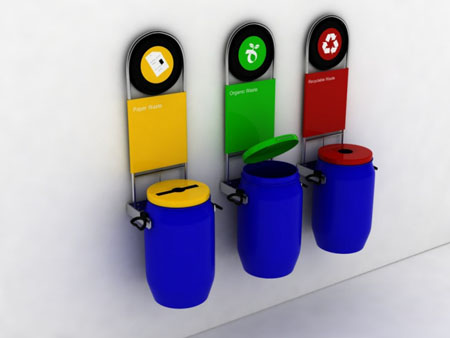 Source: Aditya Malaker
Bio energy, bio fuel is starting to make an impact to the environment as more and more people are discovering how helpful it can in keeping our environment clean and safe. Without knowing it, we are already producing biomass right in our kitchen but only a few amount of it are destined into the bio waste bin. Today everyone can do it with the Biomass Bag. All you have to do is to place all your bio waste in it. it has been stated on the bag's graphics that each bag full of bio waste is able to produce biomass energy that can make 1000 cups of tea, 500 slices of toast or 1000 boiled eggs. -via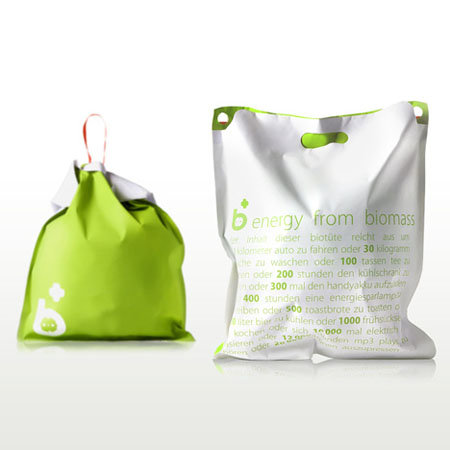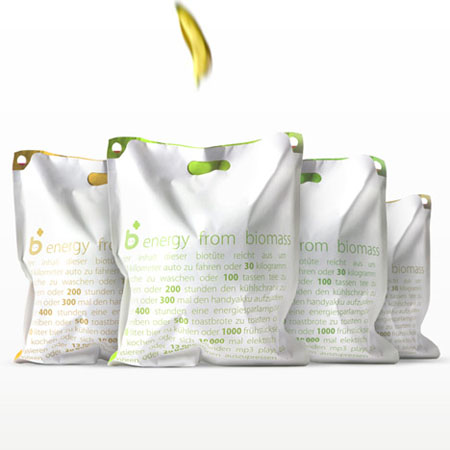 Doing the laundry is a regular thing we do. We all know that using our washing machine can contribute some harm to the environment. I know majority of us want to help save the environment. Hand washing is just one great example in minimizing carbon emission. However, we can still do little favor to both our lovely hand and the environment using the Eco Was Bal. It will work as your power detergent without using the traditional chemically harmful detergent powder or liquid. The Eco Was Ball has the abiity to produce traditional detergent-like ions called hydroxylions when the small ceramix beads inside the ball come in contact with water.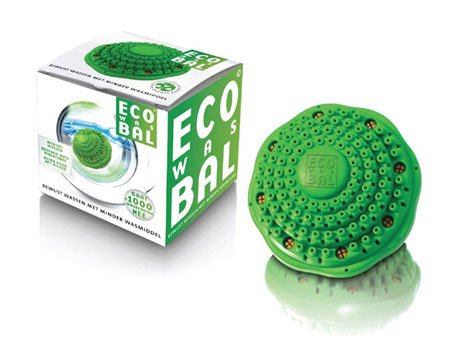 Source: Eco Was Bal
Keeping a close contact with nature is sometimes hard, especially if you are into an city living lifestyle. However, various designs has made it possible for people in the city to live with care to the environment. Today, city living people can already have their air refreshed by natural plants with the Ukiyo-e Floating Garden. Made of resin and fiberglass, the Ukiyo-e Floating garden allows people to grow their desired plant even if they are limited space at home. All they have to do is to look for some sturdy area indoor or outdoor where you can hang your garden and you are on your way to a fresh natural air and of course, a green refreshing ambiance. -via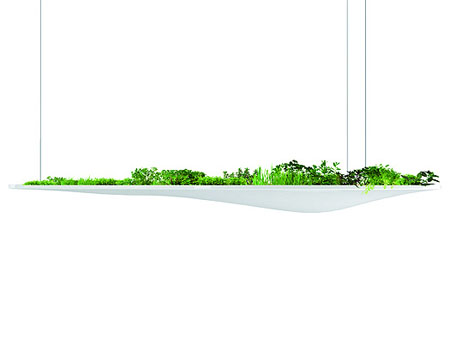 Generally, we are not aware that compressing our garbage can cause a minimized plastic usage and minimized pick-up frequency for garbage trucks, thus lesser carbon emission. Besides, we do not want to have contact with our garbage of course, for sanitary purposes. The Smash will help you keep your hands clean in compressing your garbage while serving as a tool in helping you save the environment. The Smash can has an accordion-like compactor lid with handle for you to push down the garbage easily. Aside from being eco-friendly, the smash can also has an attractive looks making it a nice clean décor in your kitchen.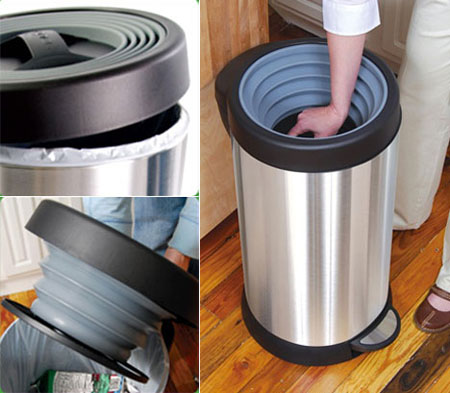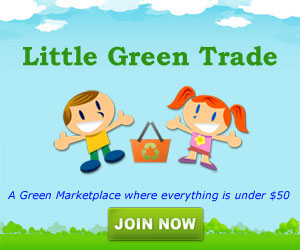 Our Recommended Partners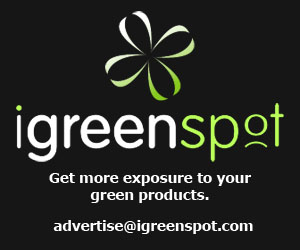 Advertise with us
Archives
Social Networks