Browsing articles in "Misc"
Wind turbines are generally designed huge. However, the Skystream 600 by Southwest Windpower is a different one. Hailed as the first fully smart grid-enabled wind turbine that will soon hit the market in April of 2011, the Skysream 600 features larger blades, better software, and an inverter that is improved and integrated. Despite being small, the Skystream has the ability to produce 7,400 kWh of energy annually in average, which will be a huge saving already on one's electric usage. With the Skystream 600, people will not only save some amount of money, but also it promotes a surely zero emission community.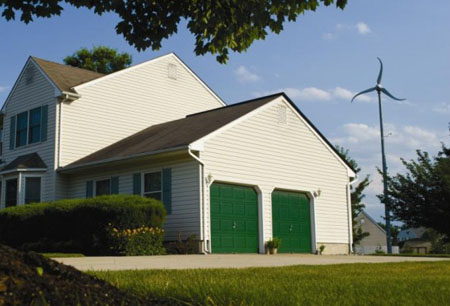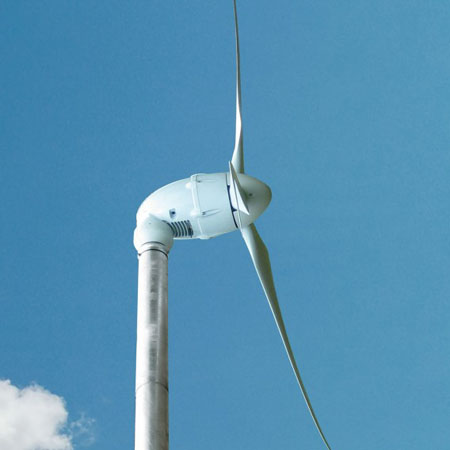 Source: Skystream via Jetson Green
Show you care and show your style when shopping with the Bio Bag. Plastic bags have been gaining attention for so long and it causes harm to the environment already. Show you care by refraining from the use of plastic bags when shopping. The Bio bag is a bag that will remind you of how the environment suffers from plastic bags through a message printed on it. Presumably the bag is produced with care to the environment in mind by using eco-friendly materials, earth friendly process, and is recyclable. Talking about the looks, the Bio Bag is undoubtedly a fashionable bag to carry for everyday use.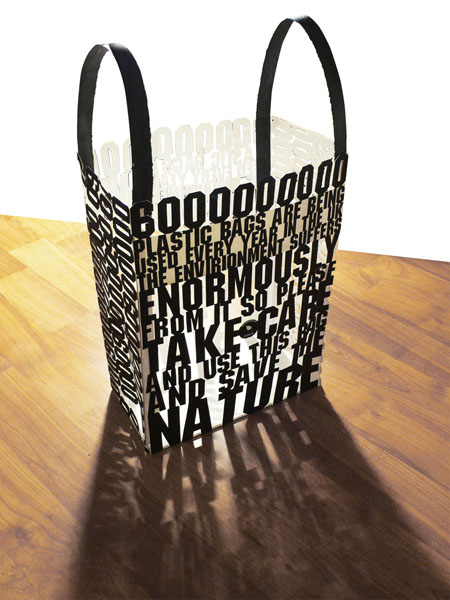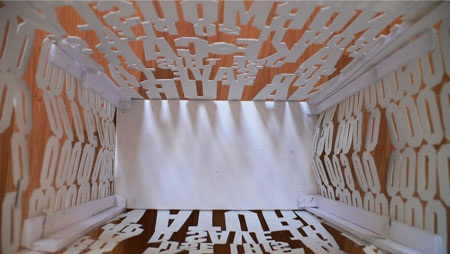 Source: Bio Bag
Too bad these boots are all sold out already. Designed in 2008 for the Greenpeace summer campaign 2008, this one of a kind boots has illustrations that shows the concept of protecting our sea creatures particularly the tuna from overfishing, through sea-reserves set-up. The boots will not only show some care to the sea creatures but also will surely help us save the environment because these are produced responsibly by using natural materials and uses no toxic-chemicals that will harm the environment. In addition, the boots looks cool with the illustrations on. It shows some artwork and it looks cute. Maybe this will be a perfect tool on a rainy season for kids and adult alike.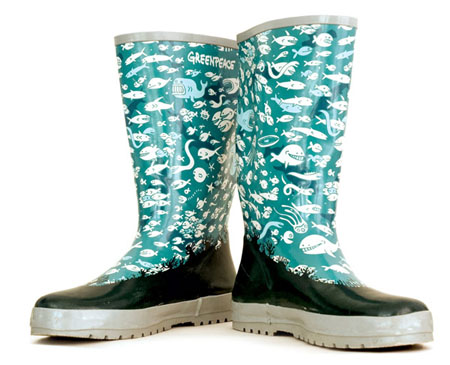 Via: Zeptonn
"Let me see if I've got this Santa business straight. You say he wears a beard, has no discernible source of income and flies to cities all over the world under cover of darkness? You sure this guy isn't laundering illegal drug money?" — Tom Armstrong.
LOL. We at IGreenSpot want to say Merry Christmas and Happy Holiday to all of our readers.
Plastic is known to be one of the huge contributors to our landfills. Good thing that more and more designer, manufacturers, and more continue to look for ways on how to enjoy life without harming the environment. The Bottle is just a few of the examples. Designed by Francois Azambourg and Donald Ingber, the Bottle is an eco-friendly plastic soda bottle made from algae. The Bottle has a covering that has the ability to wrap itself around the liquid and hardens in the form of a tear-drop shaped vessel after it was soaked in a sodium chloride bath. This innovative product will surely minimize the problem with plastics in our landfills.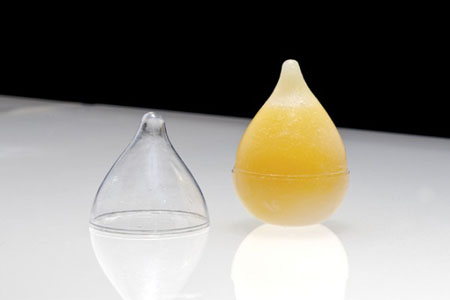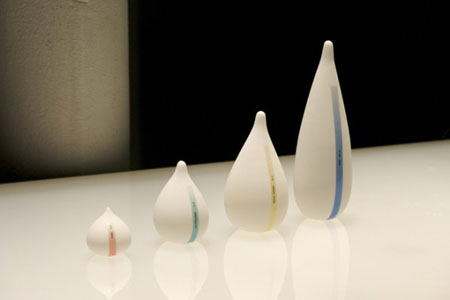 Living the eco-friendly life seems so hard to do for other while a fun and exciting thing for others. The easy to grow mushroom garden will surely invite everyone to do his or her own share in saving the environment. Can be grown indoor, you don't need to get exposed under the sun to have a healthy garden. In just ten days indoor, they can already have the mushroom ready for harvest. In addition, the soil that the mushroom garden uses is a 100% recycled coffee grounds, which is obviously safe and sustainable. Simply hang the mushroom garden, mist it twice daily using the included mister in the package and you can already have your crops ready in 10 days.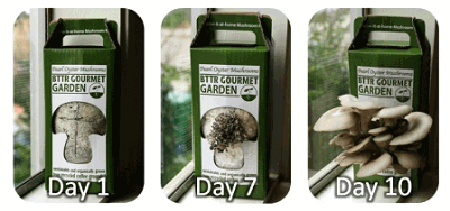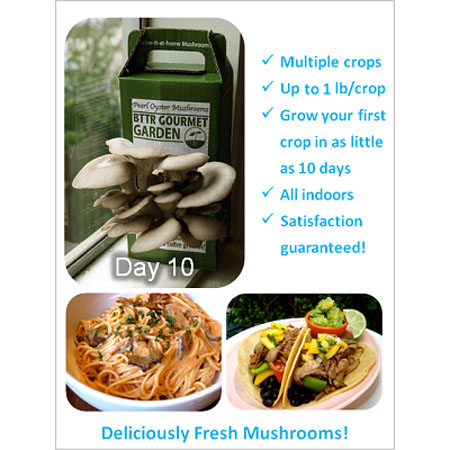 As Christmas comes closer, more and more eco-friendly Christmas decors are coming out in the market and the Creative Borer takes it slot in the environment friendly category. Aside from the green color and made of paper, the Creative Borer is a Christmas tree that takes only a few second to install thus save a lot of your time. Other than green, Borer can be painted with the color of your choice. You can have it red, gold, white, silver and the like. Hung some Christmas balls and other Christmas decors and viola! You can already have a spirit of Christmas without destroying the environment. Save it after Christmas and recycle a number of times when next the Christmas season comes.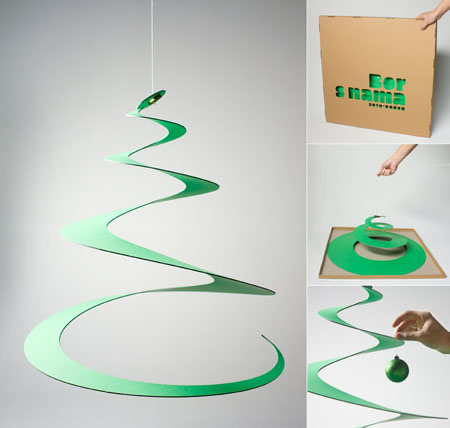 Via: Trainspotter
It is sad to see that kids of today's generation are already into computer games, RC toys, and other battery operated toys, which we all know that consume a huge amount of energy or electricity before it can fully give pleasure to its users. That is why, the moment I see a sling shot being features, it immediately catches my attention. It is a fun toy for boys and it will never destroy the environment since, you don't need to use gas or electricity to use it. What made with today's featured slingshot by Christopher Jarratt, is of it being handmade from found tree branch in Epping Forest England. Thus, this is an eco-friendly product from start to finish.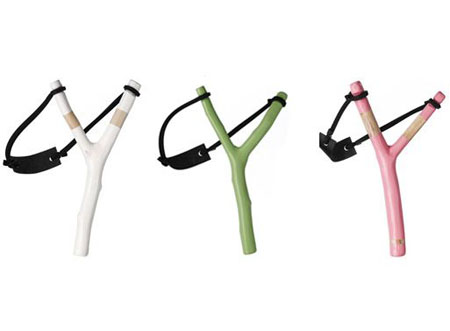 With the massive campaign of saving the environment, more and more ways are made just to make it possible. We have the electric vehicles that help reduce greenhouse gases, items made of recycled item to minimize the growth of landfills and more. Today the WWF software has been introduced especially to those power computer users who tend to do unnecessary printing of their document. The WWF software is a format of your document in PDF where you cannot print, thus saves tons of papers as well as trees, one of the components in manufacturing papers. The best thing that you can is to sort all your documents that don't need to be printed and save it in WWF format.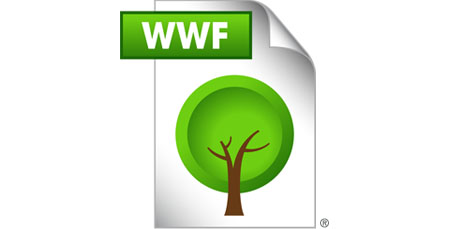 Source: WWF
With the Christmas season coming closer, more and more Christmas decors and displays are coming out and the eco-friendly ones catches every ones attention, as they come unique, stylish, and shows care to the environment. The eco-friendly Christmas tree made of 86 shopping carts. This 33-feet tall Christmas tree can be seen in Santa Monica California at the Frank Gehry-designed Edgemar mall. Anthony Schmitt designs this one of a kind holiday tree and its glittering look catches the shoppers' attention. This may be the first Christmas tree made of shopping cart, but the fact that it reduces carbon footprint and shows care to the environment, this one is worth praising.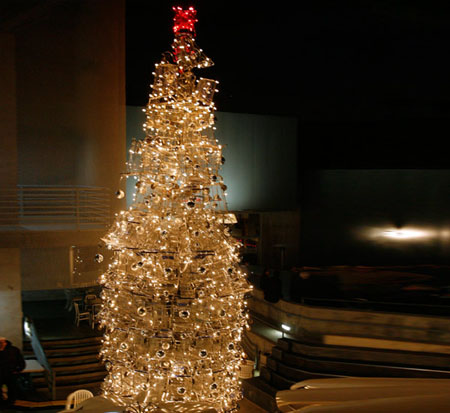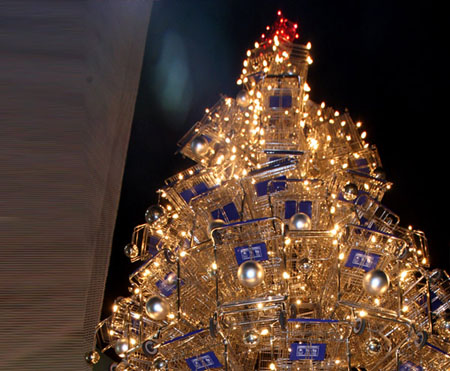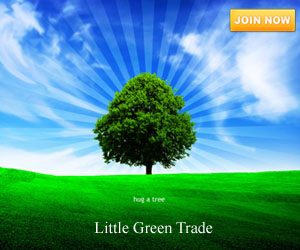 Our Recommended Partners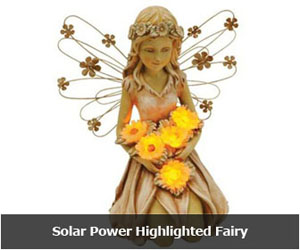 Advertise with us
Archives
Social Networks