Browsing articles in "Misc"
Ohh… my Tupperware… my ever-favorite Tupperware dishes in my childhood. Almost all of my lunchboxes were from Tupperware. Aside from lunch boxes and bowls, Tupperware also has this old-school molds that used to make Jello. Surely, you have pictured out how they look like. And with today's modern Jello mold designs, the Tupperware seems like being set-aside. However, BootsNGus gives these old Tupperware dishes a new life through a wonderful creation called Upcycled Recycled Tupperware TupperLight Retro Mint Green Jell-O Mold Hanging Pendant Light Fixtures. Include in the package when you buy this pendant lamp is an energy efficient 14watt bulb and a UL tested cord from IKEA.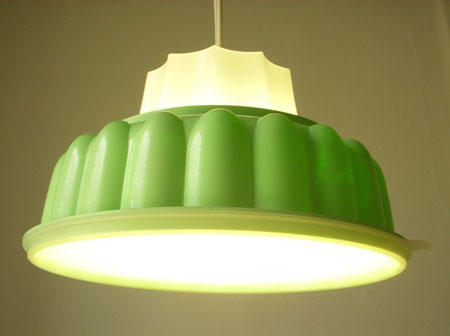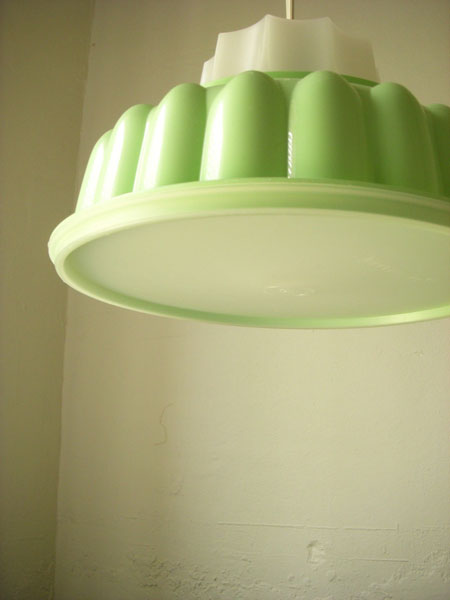 We have heard news about water scarcity from all around the globe. However, if we are just proactive enough of thinking ways to have enough water, I am sure enough that there will be no chance of water scarcity. The Raindrop Mini is just a few of the tool that will help us remind the usefulness of rainwater. The raindrop mini is a watering can that is designed for your balcony use and mini gardens at home. The Raindrop Mini will be integrated into your waterspout and collects rainwater automatically. In this way, you will be watering your garden without the need to turn your tap on. Aside from its eco-function, this mini version of the Raindrop is made of recyclable PE or Polyethylene. The Raindrop mini also comes in different colors. Therefore, users will definitely have the chance to choose the color that will match flawlessly with his or her landscape.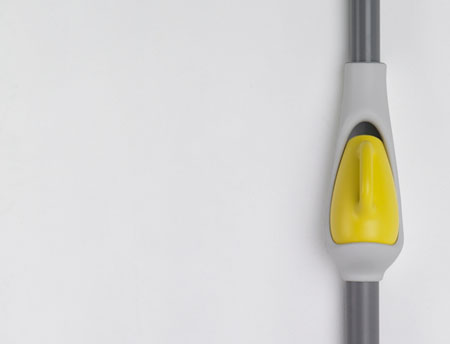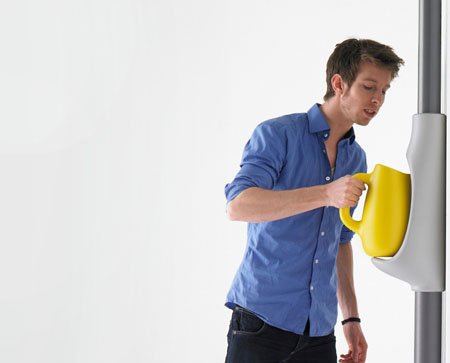 I am sure enough that each one of us have known clay. It is either the mud clay or the toy clay our kids love to form their favorite shapes and figures. If clay is one of the least things that we can like, I guess not anymore today. MecoConcept has created an hydraulic press that has the ability to create LEGO bricks made of mud and a mixture of hydraulic binder materials. In less than 30 seconds, the hydraulic press produces a brick that looks similar to that of LEGO. With this ability, devastated areas can now have the materials to use in rebuilding their houses.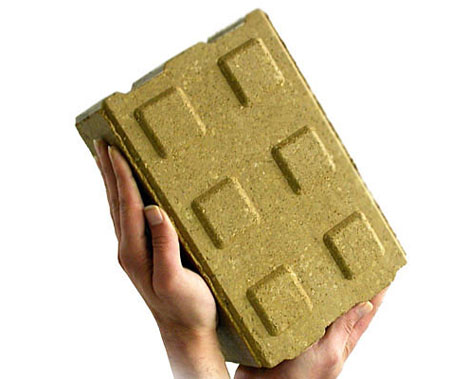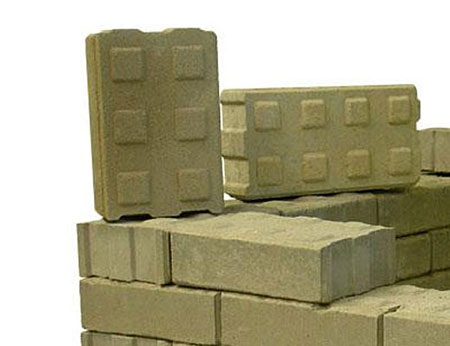 During winter, it is a struggle for residents in cold areas shoveling the thick snow in their yards and de-ices their driveways. It is a common practice to use rock salt to melt ice in sidewalks and driveways. However, over use of their rock salt creates harmful effects to the environment. Various studies have shown that rock salt has the ability to corrode concrete and asphalt. In addition, rock salts can damage plants. In fact, my dad uses it when we need to weed out some grass on our backyard. The damage caused by rock salt does not end there. Rock salt also stuck in your pet dog's paws and eventually burn their skin. To free the environment and our pets free from these harmful effects, one can opt to choose numerous organic ice melters available like Safe Paw, biodegradable Cat litter, sand, and other household items. These rock salt alternatives have price ranges from $10-$15.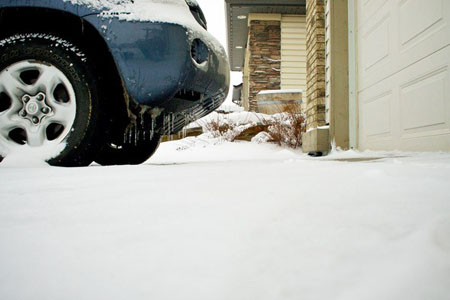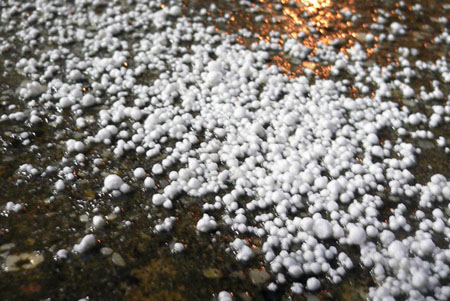 Having a healthy soft skin seems impossible to achieve during winter. This is the time people tend to use moisturizers to keep their skin soft and healthy. With the vast call of saving the environment, even beauty products are now eco-friendly as well, which is favorable to many of our brothers and sisters that wants to save the environment without compromising the beauty regimens they currently have. If you are in search of natural and eco-friendly body care products, you are on the right track with Kiss My Face. They have various natural moisturizers for you to use like the olive and aloe ultra moisturizer, Chinese botanical ultra moisturizer and a lot more.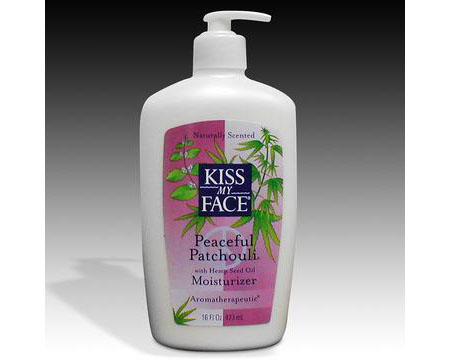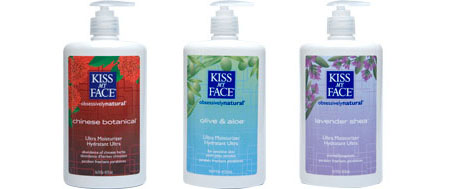 Source: Kiss Me via 1800 Recycling
We have benefited the environment so much. Now that it is in danger, let us all work hand in hand to keep the environment safe from global warming. We can do a lot of things in our own little ways like saving water, electric usage, zero carbon emission production process and more. If you want to do your share, you can start of using eco-friendly products like the Tree Trunk Cabinets. This one highly eye-catching piece of furniture and probably deco is made from solid mahogany tree trunk's outer portion. The inner parts of the trunk are used in producing other furniture products.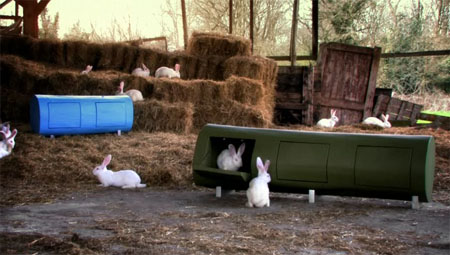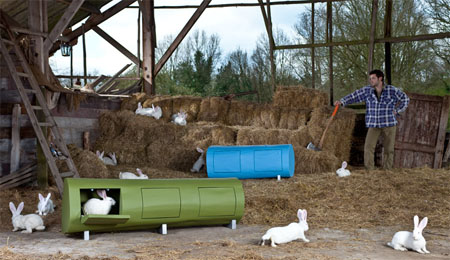 Source: JSPR Tree Trunk
Cutting boards are part of our cooking life, thus, it need to be clean and safe at all times. Sometimes producing high-end products can cause harm to the environment. Good thing many of the designers nowadays are becoming aware of the environment and the growing cost of living and produce earth friendly and cost-effective products. The Charcuterie Boards by Geoffrey Lilge is an elegant cutting board manufactured by hand, made from solid FSC-certified maple and walnut, and finished with natural oil and beeswax, which are known to be organic and eco-friendly source of material. In addition, the Charcuterie Boards comes in different shapes, which surely will add color to your cooking.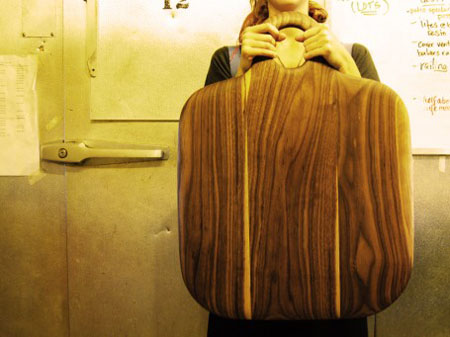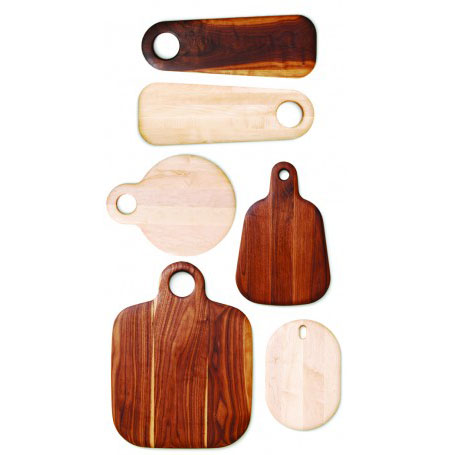 I have always wanted to redesign our kitchen. I keep window-shopping on those kitchen designs showcased in a mall every weekend. I always checked the design, the positioning of each part, and the materials to be used. Until I found this lovely design from Jesco Jan Gerischer and in an instant, it catches my attention. With the name itself, it surely is an eco-friendly one. Bamboo is a sustainable source of material, thus using this in your kitchen design will never harm the environment. In the addition, the kitchen design itself is so lovely. With all the large cabinets and drawers, you surely will have enough space in keeping your kitchenwares, utensils, and all in place.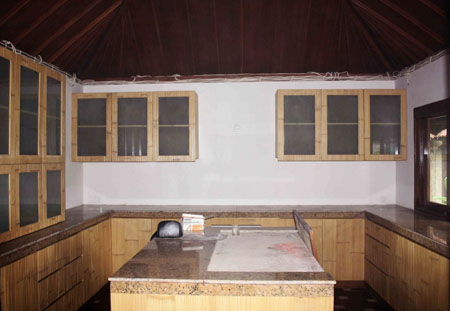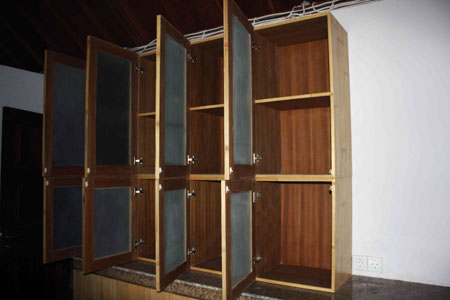 Stylish Lamps without harming the surroundings sounds too good to be true, as stylish designs normally contribute some amount to carbon emission. However, the Spring Lamp is a stylish lamp that at the same time is not harmful to the environment. From the inspirations to the materials used, the Spring Lamp is a certified eco-friendly product.
The Sprig lamp design is inspired by the fresh growth of plants. A single Sprig lamp makes a pendant light, while multiple Sprig lamps combined build a floor lamp or a chandelier. Sprig is made of recycled plastic, and the lighting source is a standard compact fluorescent lamp (CFL). The CFL is replaced by unscrewing a lamp arm end cap to access the bulb. For joining two Sprig lamps together, an accessory package provides one threaded sleeve and a clip-on electrical cord, plug, and screw-in outlet.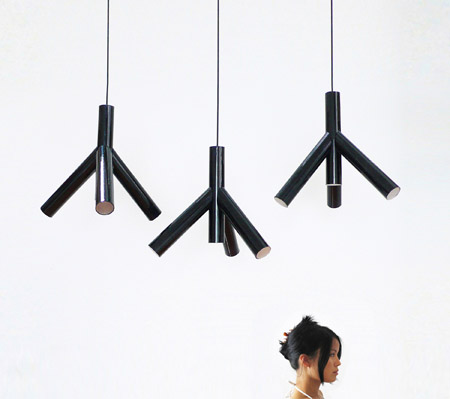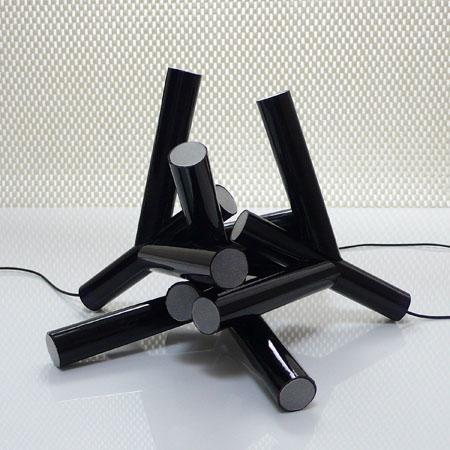 Wind turbines are generally designed huge. However, the Skystream 600 by Southwest Windpower is a different one. Hailed as the first fully smart grid-enabled wind turbine that will soon hit the market in April of 2011, the Skysream 600 features larger blades, better software, and an inverter that is improved and integrated. Despite being small, the Skystream has the ability to produce 7,400 kWh of energy annually in average, which will be a huge saving already on one's electric usage. With the Skystream 600, people will not only save some amount of money, but also it promotes a surely zero emission community.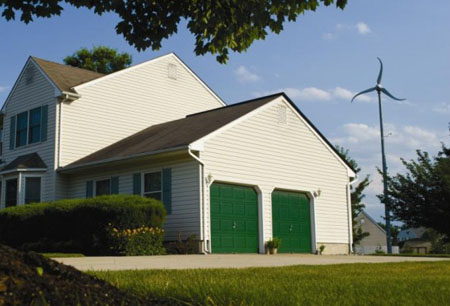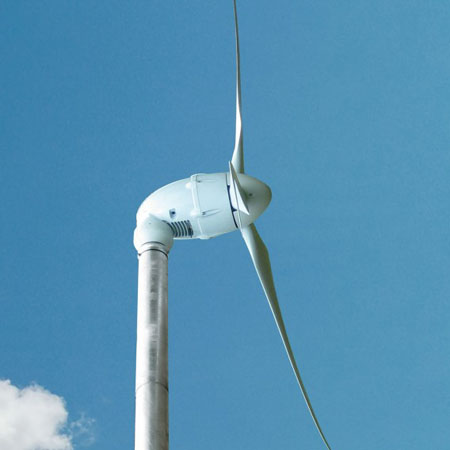 Source: Skystream via Jetson Green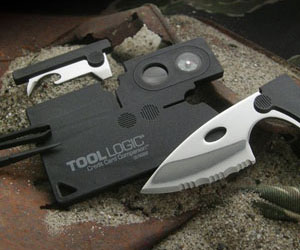 Our Recommended Partners
Advertise with us
Archives