Browsing articles in "Interior Design"
Vortex is a unique, custom lighting made through welding together several metal hoops that are recycled from discarded oak wine barrels. The result is a unique, industrial style, pendant ceiling light. Look at that beautiful arrangement of rings, it creates unusual and fascinating shape, it is different from every angle and casts beautiful, subtle light to create romantic atmosphere.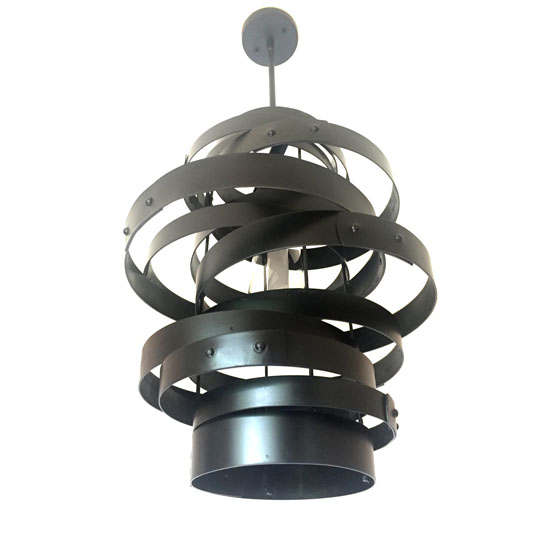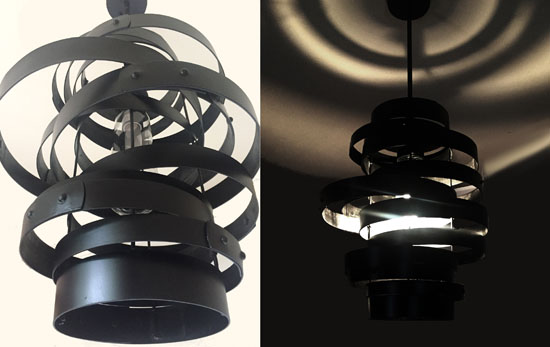 I know, Christmas is still far away, but having Hydrangea and Zinnia Wreath in your house doesn't have to wait for Advent or Christmas. This beautiful decoration would add a nature touch to any room, take a look at that gorgeous arrangement of leaves and flowers, it's certainly an ideal year-round wall decoration. Hydrangeas come in variety of colors, this wreath captures some of nature's best through this 16-inch wreath. It features multiple dried Hydrangea and Zinnia blooms, Santa Cruz oregano, fresh salal, and dried statice flower. All these flowers are mounted on a sturdy twig base. [CLICK HERE to get order information of this Hydrangea and Zinnia Wreath]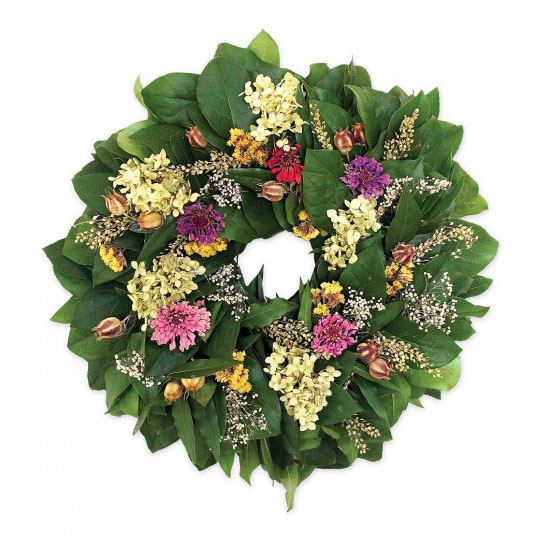 Artistically beautiful, this handcrafted night light is constructed of recycled glasses, look at that cool oak tree. It certainly looks beautiful and even better when the light is on, there are many versions of this light but each one is equally beautiful. Yes, it's handmade, therefore, each one would be different, since all materials are sourced from broken recycled bottle glasses. If you are looking for a unique night light, you might want to get this piece, just in case the light is not bright enough, you can simply replace it with LED light. This is not just a light, it's a piece of art, perfect for your room, that glow is very nice and soft. [Click Here to get order information of this beautiful Handcrafted Recycled Bottle Glasses Oak Tree Night Light]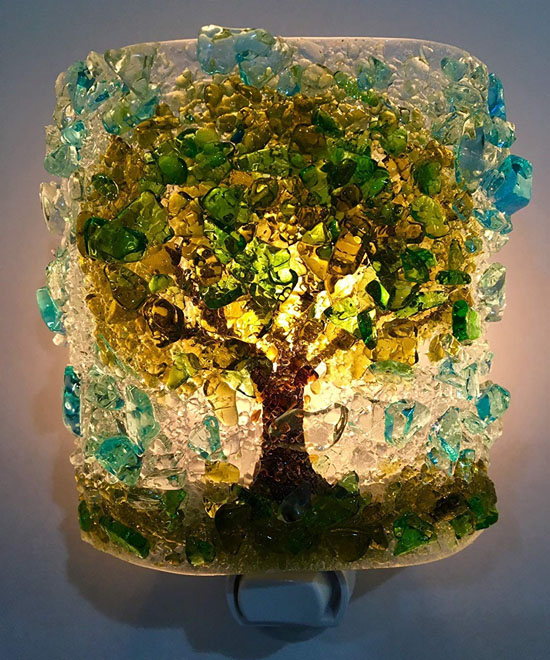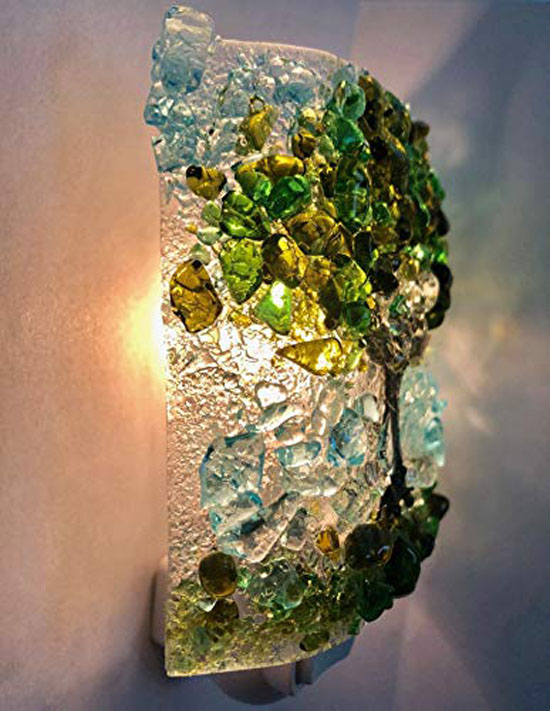 LamP – recycled LP lighting is a sustainable lighting collection made from recycled materials. The lampshades are made from recycled vinyl records. The vinyl records are heated and formed by hand. Each lampshade is different because each vinyl record is different! The collection consists a desk light, a walllight and ceiling lights in various sizes. Sustainability is very important to LamP.
By using old records that are otherwise thrown away, a useless object is reused for a new product. This allows the user to see that you can use a product in different ways. LamP came up with the idea because she could take over 500 old vinyl records. Otherwise they were thrown away. At first LamP didn't know what to do with it. After much testing LamP managed to make a lampshade from a flat vinyl record and that is how the lighting collection was born. Every light pendant is made by hand, so each one would be unique.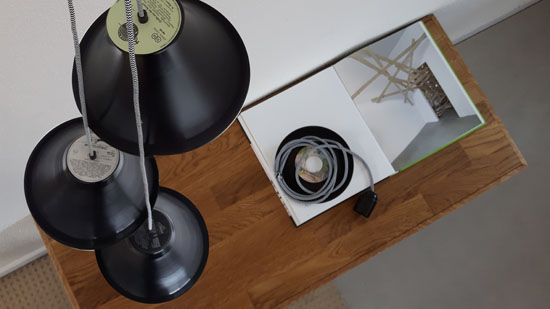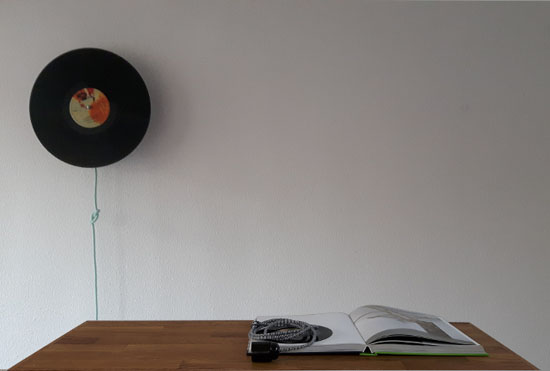 This is a cool snow ski wine rack that would become a conversation starter. You don't have to be a wine connoisseur or a professional skier to appreciate this beautiful piece. Each wine rack is handmade in Millbury, MA by Michael Bellino and of course using reclaimed skis, that's why your wine rack might have different colors and patterns. Each one will be unique and different.
Display your wine in a stylish yet eco-friendly way. All those bottles can be stored on their sides to maintain the wine's integrity. All those reclaimed skis are unique due to weathered from use, it's a creative way to recycle all those old and unused skis into something that is useful. [CLICK HERE to get more information about this Snow Ski Wine Rack]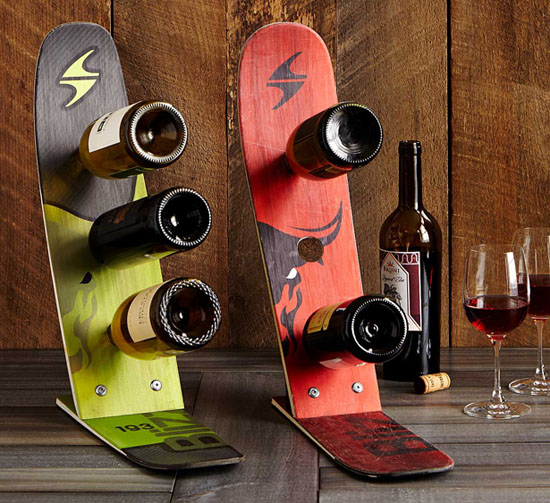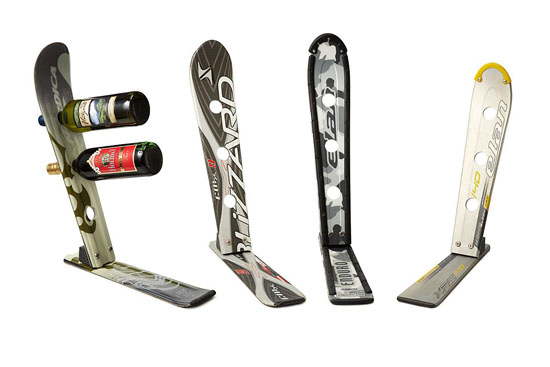 Take a look at this gorgeous horizontal fir branch framed pin board from Viva Terra, it would look cool to show off your holiday, family, or friends photos. Each product is handcrafted in China, the material is all natural sustainably harvested fir branches. Display this frame on the entrance hall, or you can hang it above a fireplace, it would look perfect as a conversation starter. It looks like a unique memo board with its 12 clips to hold just about anything, yes, not just photos. You can choose to clip mails, photos, postcards, or notes in eco style. Since the material is natural fir wood, you can expect that each piece has unique color and shape. [CLICK HERE to get more details about framed pin board]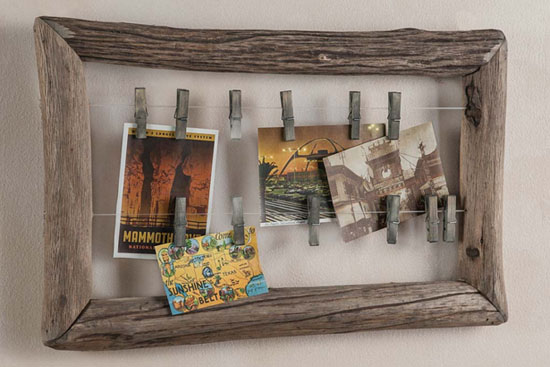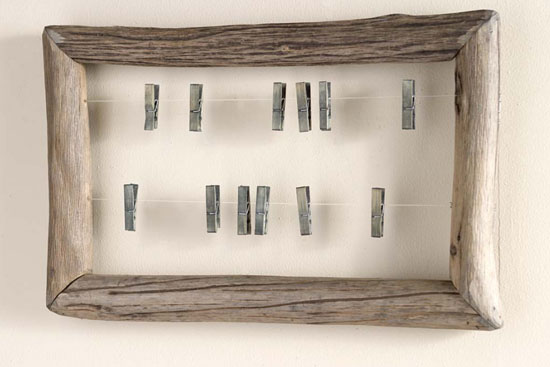 Light up your house with these beautiful crackled glass LED gazing globes, with just a click on the remote, these globes would give you homey warmth of vintage mercury glass. A set of two globes can be placed just about anywhere, your mantle, your floral arrangements or a small table where you want to add magical illumination. These beautiful LED bulbs are safe when you use it with dried arrangement and greenery.
This set is a battery-powered lights, therefore, no outlet needed, you can place it anywhere you want. Each set consists of 6-inch globe and 8-inch globe, each unit requires three AA batteries which need to be purchased separately. [CLICK HERE to get more details about this beautiful Crackled Glass LED Gazing Globes]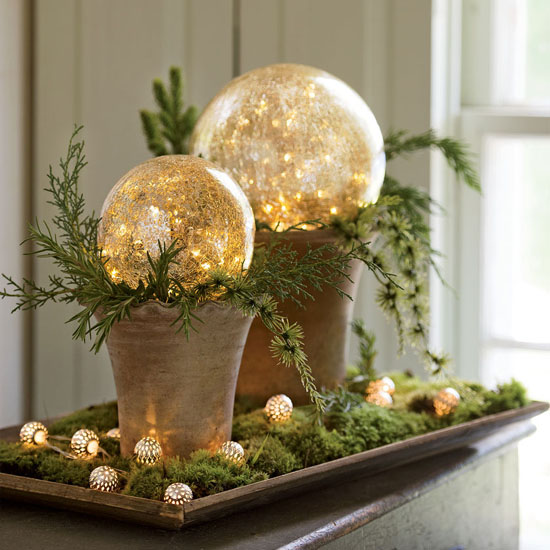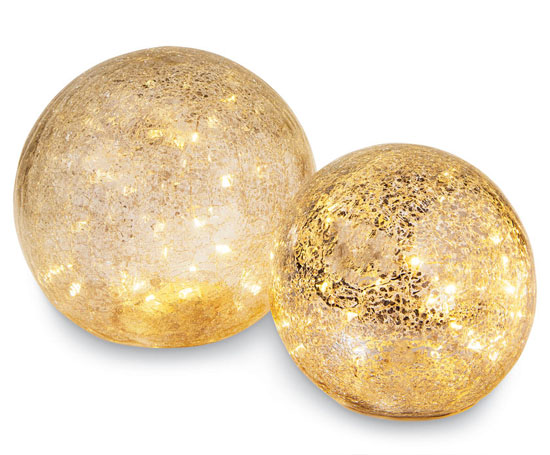 Rocking your way out from boredom at work, Muista Active Chair would keep your body move. This project is about a unique rocking chair that allows you to dance, sway, and fidget while sitting, keeping your body away from prolonged inactivity. One thing for sure, Muista helps you practice balance exercise, do muscle stimulation, and offers stress relief.
Just in case you don't know, there's number of studies that have shown the danger of inactivity, whether you sit or stand, it is lethal to our bodies. A chair shouldn't be just a support, it should also be an object that keep our working bodies active and healthy.
From : Muista Go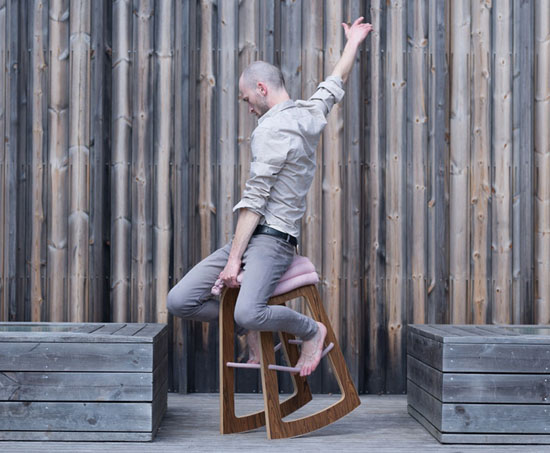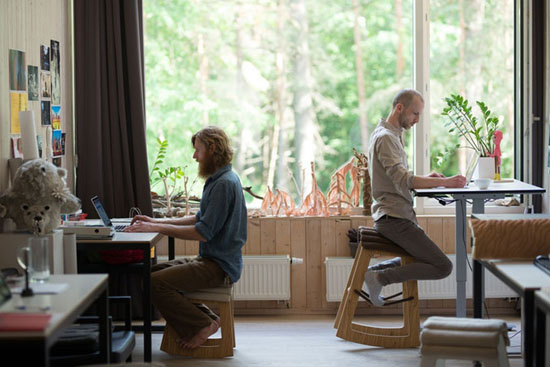 We all know Bamboo is the fastest growing wooden grass on earth, chopsticks around the world have taken advantage this renewable material. In Vancouver alone, there are more than 2000 restaurants that use chopsticks, disposable chopsticks to be exact with a lifetime of less than one hour. Chopvalue, a Canada based company, realizes that they can do something to recycle those chopsticks, there are more than 100,000 disposable chopsticks in Vancouver alone sent to the landfill every day. The idea here is to recycle those chopsticks so that restaurants can save money in garbage collection costs as well as improving our environment.
All these bamboo chopsticks waste can be processed to create new developed materials, offering opportunities for small and medium-sized manfucaturers to get involved. Chopvalue gives second life to all those chopsticks, the company has created different kind of furniture and accessories from that material such as coasters, hexagon shelves, tabletop, side table, or tiles.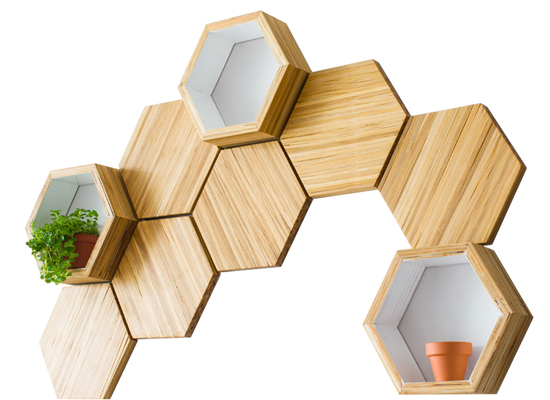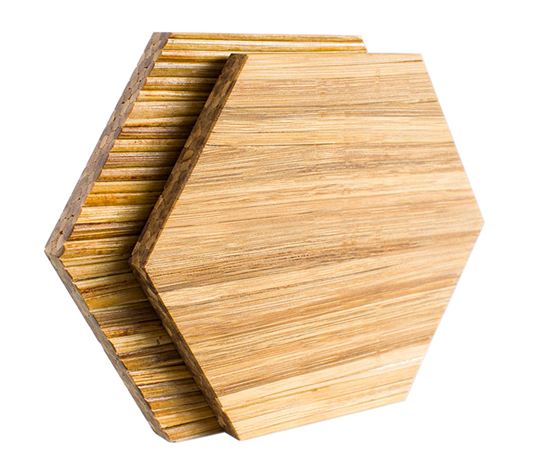 Ellen Eco Leather Storage Ottoman features elegant round design that would fit contemporary and modern home décor. Featuring three solid wood legs, this ottoman is constructed with eco leather, basically it's made from recycled leather, polyurethane for softer feel, and fabric. These eco materials offer ecological and economical value with sacrificing the look and feel of real animal leather.
This round shaped furniture offers you an attractive storage solution, keep all your stuff organized in the living room, such as remote controls, magazines, and books. As a seating platform, this ottoman offers cozy and comfy spot to hangout with family and friends, not to mention the attractive nailhead details add modern touch to the overall design. This ottoman comes with flip over lid. There are four color options to suit your existing décor: black, cream, crimson red, and espresso.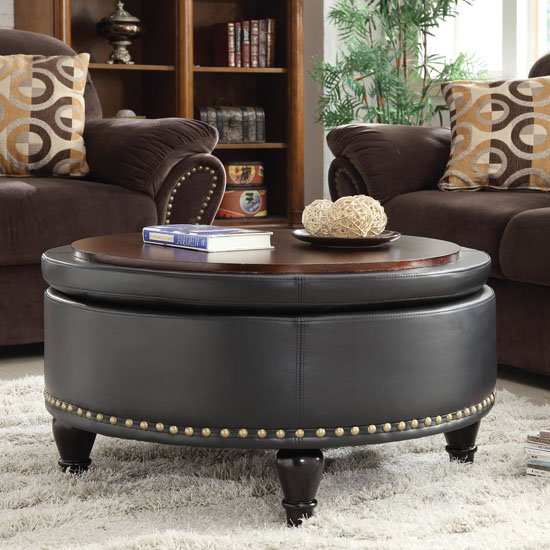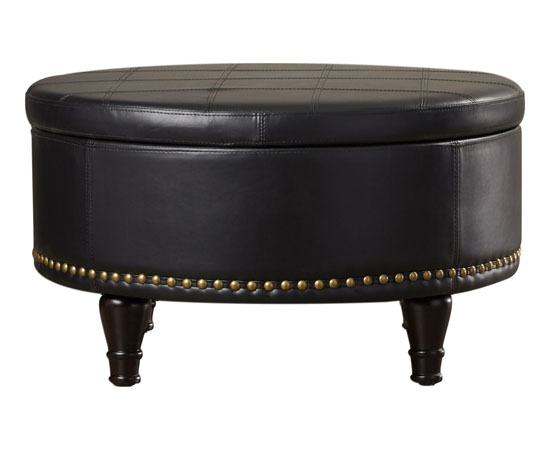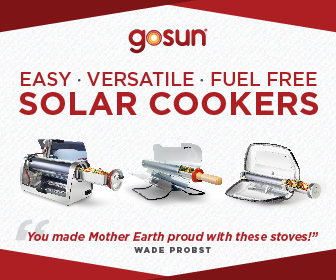 Our Recommended Partners
Advertise with us
Archives