Browsing articles in "Food and Drink"
With the current busy lifestyle that we have today, many of us are already into drinking coffee on the go, which causes so much damage to our environment due to its disposable coffee cups. Not anymore today, with the presence of the KeepCup. The KeepCup will answer the cravings for coffee and the need of saving the environment, as this is the first barista standard reusable coffee cup.
Features of this wonderful stylish cup include a pleasing surface of its cup lid, simple pop on and off lid design, stackable, dishwasher safe, microwaveable, thermal, lightweight, and can be used for coffee, tea, juice, water, or soup.
Its plug on the other hand seals the beverage making the cup splash proof during transport. Its plus can also be easily removed for easy cleaning, and it fixes into a dummy sipper hole with the tongue on plus rotatable by 90 degrees to open the sipper hole and the air hole. KeepCup is available in three standard sizes (the 8oz, 12oz, and 16oz), and all sizes fit in any car cup holders.
Why this cup is environment friendly? Aside from being a reusable cup, it also manufactured in Australia using a recyclable polypropylene #5. The plug seal also meets the OH&S requirements, the one size cup lid maximize manufacturing efficiency, and the band and plug fits in each of the three sizes.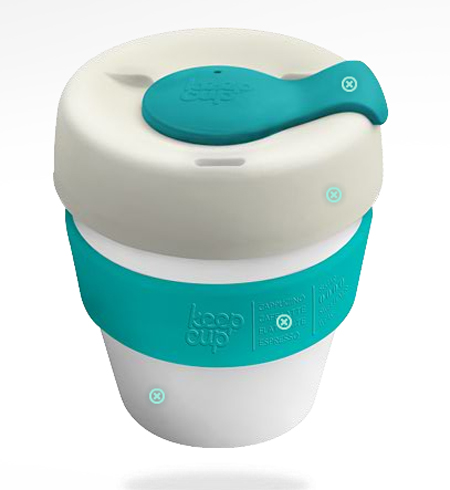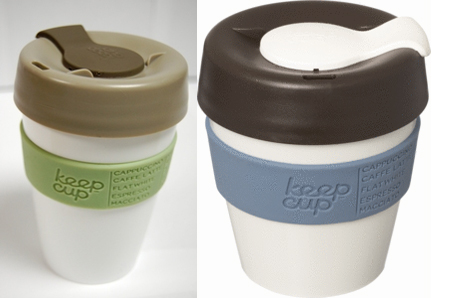 Source: KeepCup
Having a dose of juice daily is good for our body as it washes away toxins. Why not pair this healthy act with an eco friendly juicer by Dan Matarazzo called the Succo Juicer. It is made from 100% eco-friendly materials. It also has an enclosed canvass that can be recycled as a substitute of your plastic bags every time you go shopping. The green feature of the Succo Juicer does not end here because its packaging is made from 60% post-consumer fibers. When using your Succo Juicer, it does not really matter if it will be made of ceramic or glass, there is only one thing for sure you can keep in mind "it is eco-friendly".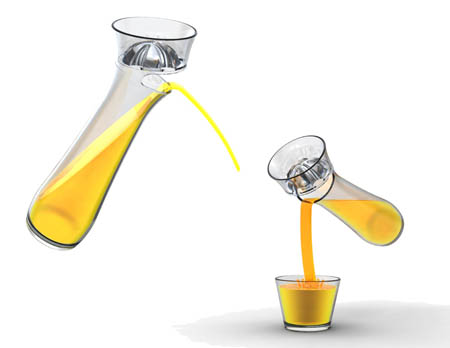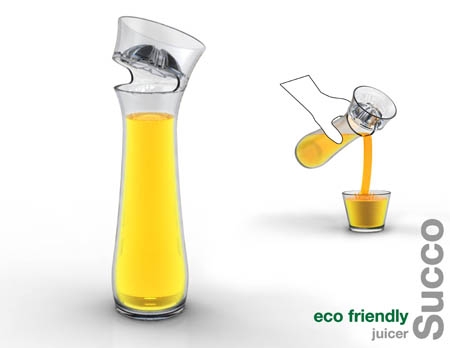 Inspired by the Newton Vineyard, artist Claire Danthois created the Tasting Bar to represent the winery's philosophy "Nature by Design." Claire uses reclaimed oak and used barrels to create this beautifully designed bar. This eco-friendly bar has glass tabletop with a wine rack underneath and glass holder above. The Tasting Bar by Claire Danthois is a clear statement that fashionable and stylish living needs not to destroy the environment. An eco-friendly way of living can also be fashionable, classy and stylish as hell just like having this meticulously crafted wine bar by Claire Danthois, wherein you can enjoy your favorite natural wines from Newton Vineyard using Claire's eco-friendly masterpiece of art.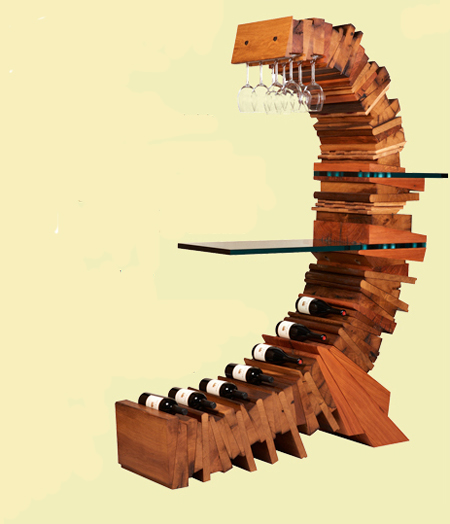 Source: Newton Vineyard
Cutlery Sets are always needed every time we need to have some meal. In addition, it must be always clean and ready to use. However, bringing along with us our own set will always take time to clean it every after meal. That is why designer Klara Zavadilova has created the PICNIC 'N' PARTY plastic cutlery set. Its unique appearance can be determined by the color and pattern of the table napkin that is rolled and inserted into the handle slot of each piece of the set. Because this set is disposable, it is perfect for picnics, parties or during travels.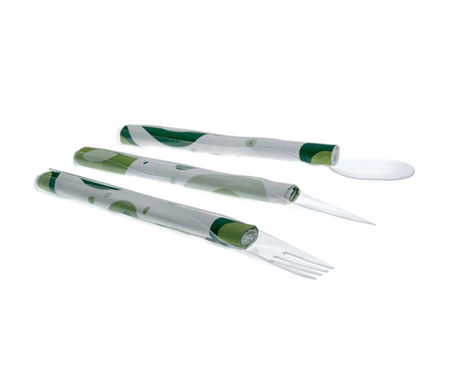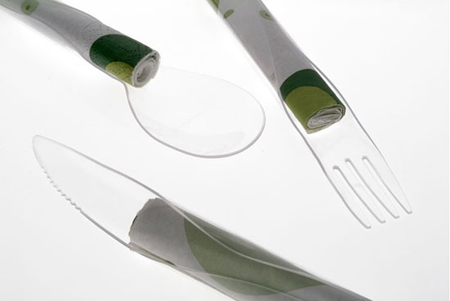 Source: Archi Tonic
Refrain from using your old black lacquer of the 80s, and switch to the current eco-friendly one now. Yes! You heard it right; an eco-friendly lacquer is now available to give your furniture an attractive polishing without bringing in any harm. It has been tested and used already to various products like the Bamboo Salad Suite Deluxe from VivaTerra, the Cain Collection bench from Branch Home, which is obviously looks simple. However, you can add some beauty into it by applying some smooth sheen of clear or colored lacquer. The Lacquered Rattan storage box by some Vietnamese artisans from Ten Thousand Villages brings out the beauty of their product by using the eco-friendly lacquer too. Other tested products are the Log Bowls and the colorful Curvy Servers.
Cedar Sake Cup Set is made of old cedar trees with a wonderful narrow grain, which results in a bentwood low-conduction vessel that keeps cold sake cold and hot sake warm. This is a great storage instead of using those thermos that uses steel and glasses that tends to harm us an our environment. Unlike this Cedar Sake Cups, which is very earth friendly and super safe to use. To complete the set, include the cedar sake bottle, which is sold separately to enjoy your sake completely. With its sleek and fashionable design, no one will ever ignore the cedar sake set.
A water purifier, air purifier, and a humidifier in one is what the Oasis brings. The Oasis works by naturally filtering the water into clean drinking water, and the water that are not drunk will be given to the plant which will be the one to cleanse the air and balances humidity. The concept maybe quite simple, but if you come to think of it, it is actually a clever idea especially for today's trend when it comes to clean and green living. Designed by Yura Lee, the Oasis is perfect for contemporary homes especially those that are in an urban areas.
In most places, waste disposal is one of the serious problem people are facing. Countries normally do not have enough places to dispose off their garbage. However, this problem can be totally already with this new food waste processing unit called the Drog. This product can convert daily trash into compost, and eventually can be used in growing plants, and what's good about it is that, the processing only takes 45 minutes. How I wish this product would be available in our place as soon as possible, so that I will not have to dispose off my garbage to somewhere else.
Grilling is one of the favorite dishes I have. I usually use the traditional grilling process with the use of a fire. This may sound unfriendly to the earth but I swear the taste is exceptional. However, Helios is now here to help us continue our love of grilling but in an eco-friendly manner. Helios is a griller with a reflective solar dish that will allow sunlight to focus onto a solar receptor and will transform it into a usable energy. In addition to that, if the weather is not nice enough and still wants to grill, the product has a retractable plug that serves as an alternative source.
During summer, party is almost everywhere every now and then. Since the Kegstand can be rented, returned, refilled then rent again, this is the best way to keep our surrounding clean. The keg can be filled with ice that made the college student enjoy more on their cold beer, and when the party is over, there's a plug that allows easy drainage. What hinders the college students to rent a Kegstand is that , it is too heavy for them to carry. For that reason a wheel and handle has been created for easy transportation going to and from the party place
Our Recommended Partners
Advertise with us
Archives