Browsing articles in "Design and Concept"
We all wanted to help the environment in any way. if you are in the kind of lifestyle wherein mostly of your things are electric powered or operated, you surely have produces high carbon emission, which is obviously not good for the environment. How we can help save the environment is simple without the need to compromise the comfort we are currently enjoying. Patronize those sustainable appliances like the EVA or the Eco Vessel Autoclase, an eco-friendly dishwasher. The EVA is designed to recycle water vapor. If this design will get into fruition, you don't need to use excessive water just to keep your dishes clean at all times.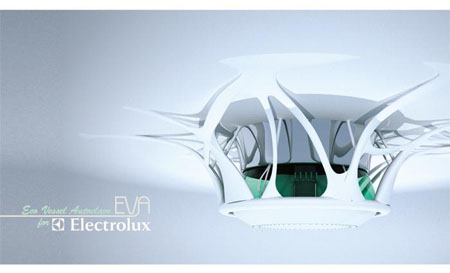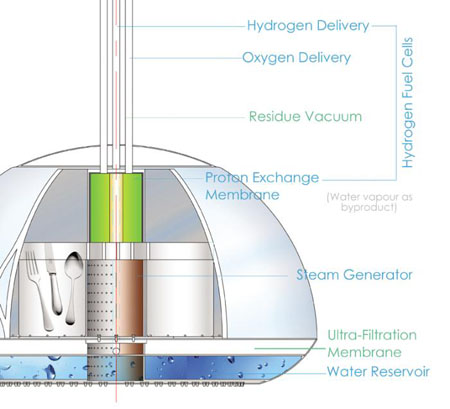 It is important that we know how to recycle water because of the growing number of water scarcity case worldwide. More and more country are having problems of lack of water. The Eco-bath is a great design that will help us recycle water we use in our bathroom from washing our face, brushing our teeth, hand washing and the like. The Eco-bath has the sink that is connected to the water tank that stores water used in flushing the toilet. With this product, there will be less if not no more water thrown after a single use. This will not only help us save water but money as well, for our water consumption will lower down a bit.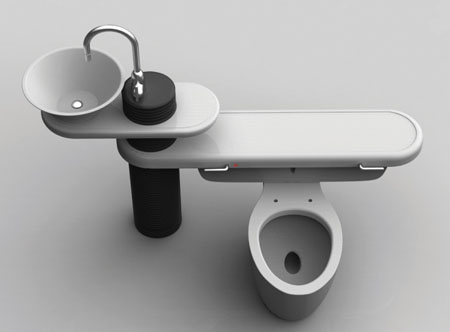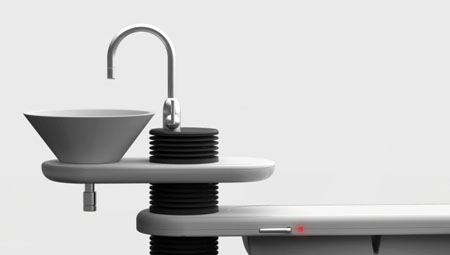 Water containers already come in various forms and made. We already have gone through with containers made of glass some are made of plastic and other are made of ceramic. Life is a sustainable water container designed by Andrea Ponti. Life is not just a simple water containers but is a sustainable one because it is made of recycled paper. Life is designed for Milano Expo2015. Life water container is designed to promote the use of sustainable materials are refrain from using those that are not including plastic water container. The Life water container also has a fashionable design allowing its users to bring it as a shoulder bag.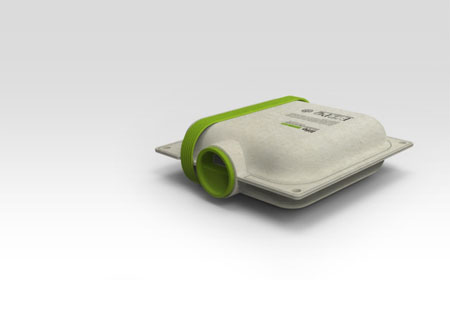 We already have heard about rechargeable batteries and we consider these products as eco-friendly, as it can help minimize the growth of landfills. If you think that this product is sustainable enough, then we definitely consider the GreenLED a highly sustainable one. The GreenLED is a battery recycling system that will give batteries we tend to think not useful anymore because of inability to power our gadgets a new life. In this way, there will be less harm to the environment that those discarded batteries are creating. In addition, the cost of manufacturing new set of batteries will be minimized as well, which will benefits both the manufacturers and the consumers. Great concept indeed!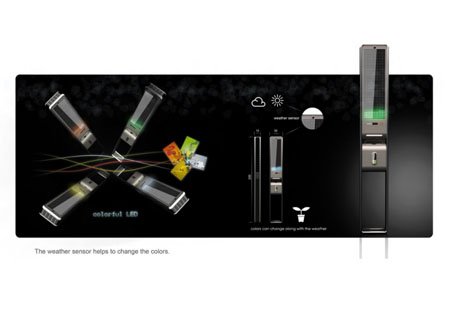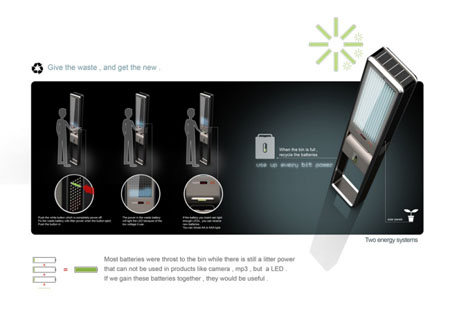 I guess it is now time for us to give back to the environment without compromising the technological enjoyment we have at present. The Lifebook Leaf solar powered laptop concept will be the answer to our need without harming the environment. Since the use of laptop and other tech gadgets is becoming a need and we all know that this can cause us to produce so much carbon emission, the creation of the Lifebook Leaf will definitely be a favorable product for everyone. The Lifebook Leaf is designed by Carl Burdick for the Designboom 2011 Fujitsu design award. The eco-friendly laptop concept will feature a flexible OLED touch screen display.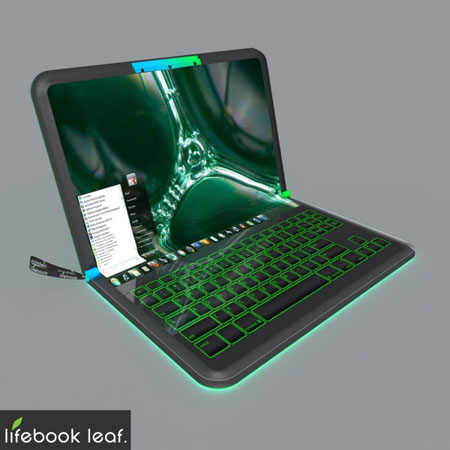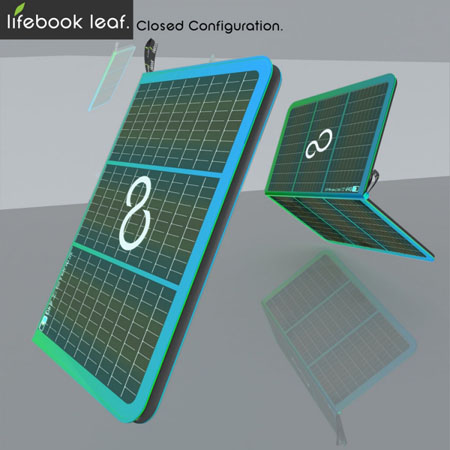 We all wanted a clean and clutter free kitchen. Thus, we depend so much on our small organizers at home like a knife block that holds our kitchen knives in an orderly fashion. Majority of the product designs and concepts are great. However, some of them bring no good to the environment. If we care enough for the environment and cannot do something directly to help save it, why not we start using those products designed with care to the environment in mind? The Knamic is an eco-friendly knife block that one can use in his or her kitchen. The Knamic uses bamboo skewers instead of those unfriendly materials in the container shaft.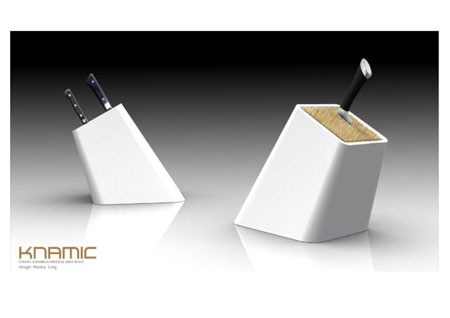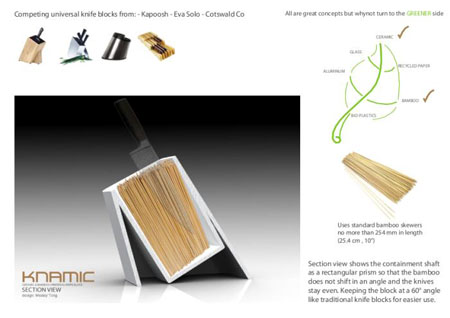 Source: Wesley Tong
In order for a certain product to gain attention of the public, unique and catchy characteristics must be present. In the case of the bamboo desk lamp, gaining the crowd's attention will surely be as easy as a snap. Aside from the bamboo that is used as the lamp's stand, the lamp's shade is a recycled vegetable strainer, which obviously had created a distinguishing appearance to the lamp. In addition, the lamp's base is not just a simple base like we can see in traditional lamps, but is a very impressive planter, which only means that having this will not only create warm and unique illumination but also a refreshing ambiance through the plants in the platter.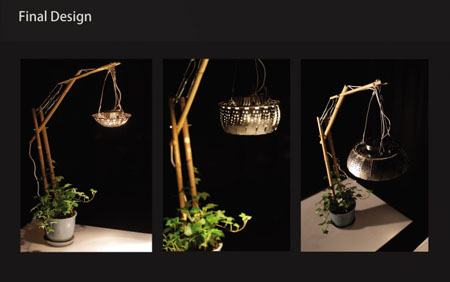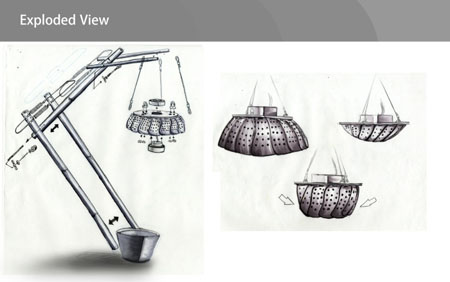 You love recycling and you need lighting system, then Trinity is the answer. Recycling is pretty self explanatory. In the case of Trinity, this stylish wall lamp is made from recycled aluminum sheets. The sheets are then cut and interwoven completing the Trinity without the need to use of an screw. Producing warm and classy illumination are three energy-saving bulbs. As its name suggests the lamp can be installed in your walls and it can already form part of your interior design at a lesser cost and least carbon emission thus good for the interior design as well as to the environment.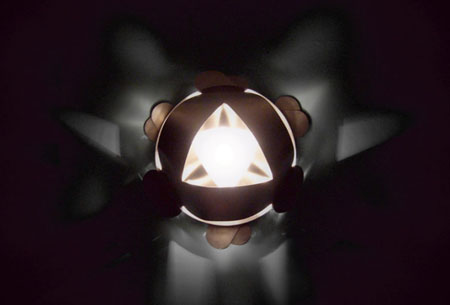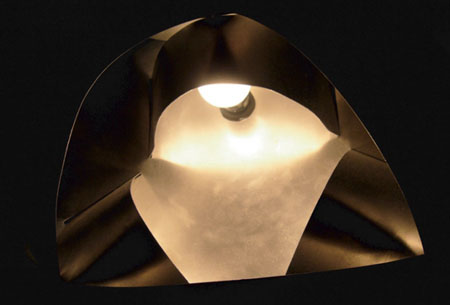 It is good to hear that California State still has a large green space. Residents of the said area surely have the higher chance of getting close to nature. However, these refreshing greeneries are starting to banish and an immediate action is needed to save the environment. The Caterpillar House by Feldman Architecture is just one of many sustainable houses that built by green advocates these days. Located in Santa Lucia Preserve, California, the Caterpillar House features the responsible use of resources like the repurposing of excavated soils and have it used for wall construction. Other than that, the house also has rainwater management system for irrigation purposes, natural ventilation, and more.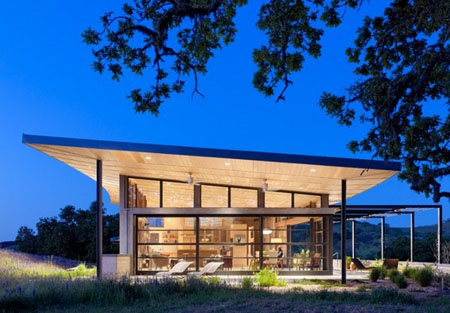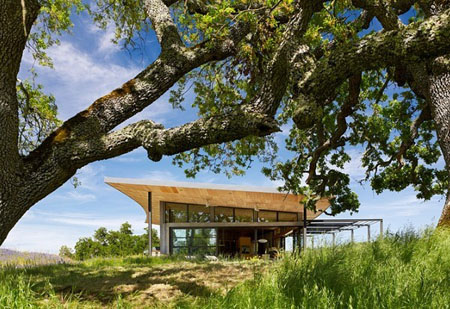 When it comes to using bamboo, a sustainable use of resources surely will come first to every environmentalist's mind. This is because bamboo is a fast growing plant and can easily replenish in a short span, thus using bamboo won't show any harm to the environment and thus using it is indeed eco-friendly. The Bamboo Forest House in Taiwain by London based ROEWUarchitecture uses bamboo as its façade, which surely will create a cooler feel to the home interior. If you have not yet been into bamboo bed, you surely do not have any idea how cool bamboo is. If I were to choose bamboo bed over any other beds, I definitely choose bamboo especially during hot season.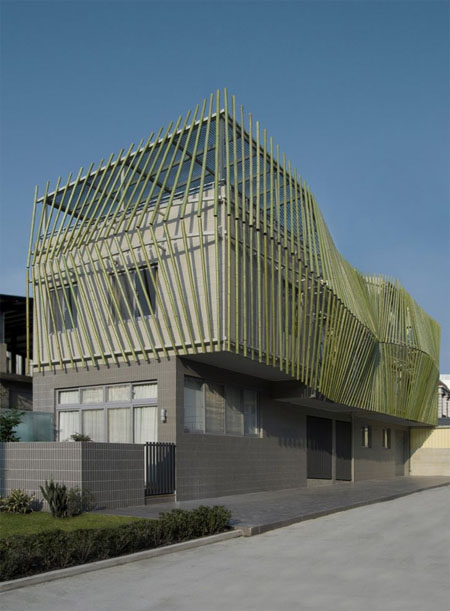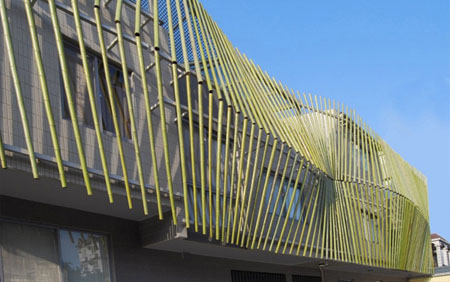 Our Recommended Partners
Advertise with us
Archives