Designed by Jude D'Souza, Walkabike is a concept bicycle for urban commuter. It's lightweight, foldable bike that simulates natural motion of human foot when walking, thanks to an elliptical motion of the main crank. Just like an elliptical bike, it offers a form of mobility which is natural to us and it doesn't require specialized clothing.
Walkabike features an instant start as it takes advantage of the weight of its rider to case the main crank to slide. The elliptical motion powers larger rear wheel of this bike through an internal gear drive. This mechanism allows for easy and simple service.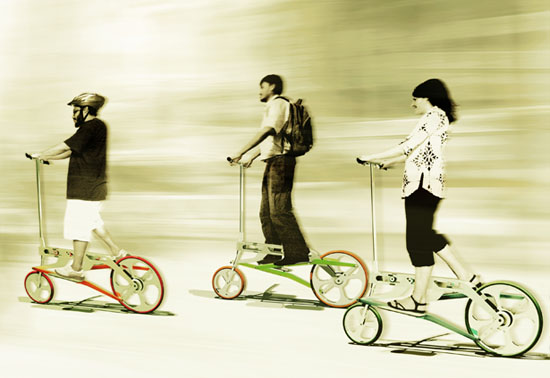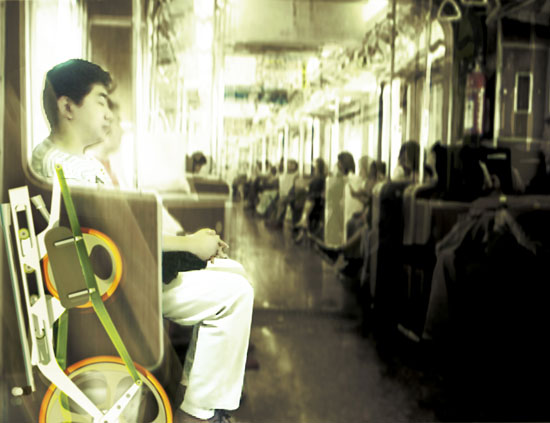 According to D'Souza, this concept bike offers many advatanges, some of them are: low space occupancy due to its compact size (less than 4 feet in lenght), when in folded mode, this bike can be easily stacked to save more space, the aluminum material makes it lightweight without compromising its essential sturdiness.
Based on research, comfortable walking distance for a person is 450-meters, by using the same walking motion on this bike, it increases the range to more than 4km.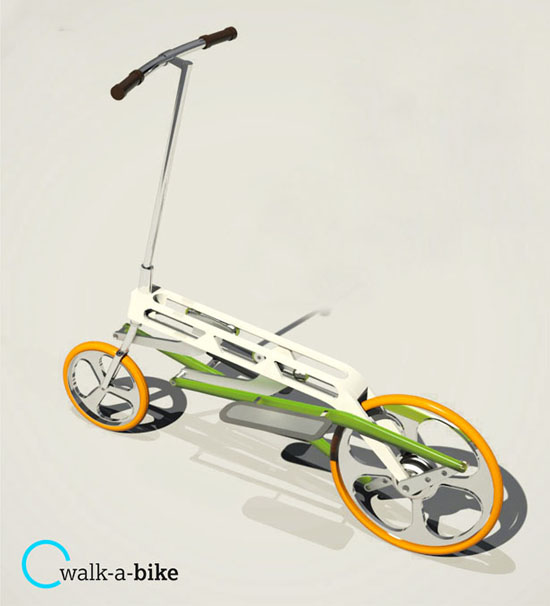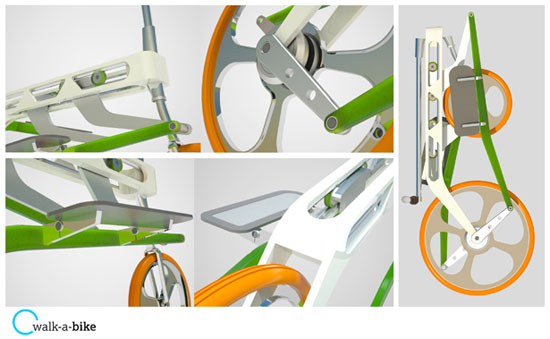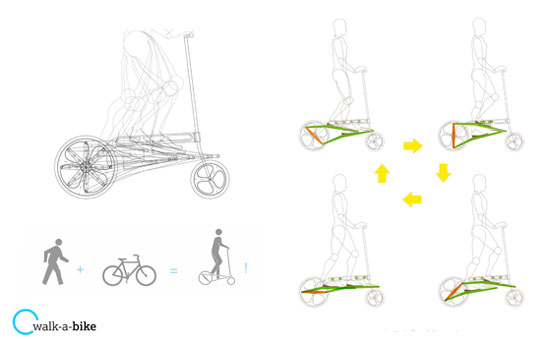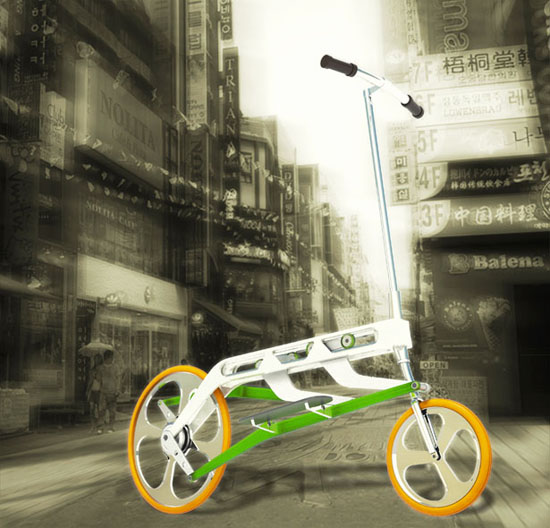 From : JDAP
IGreenSpot received this Walkabike from the page "Submit Your Green Product Creation" feature, if you want exposure or showcase your green project, we welcome you to submit your green product for publication.