Home furniture can be more attractive if you know it has another purpose attached to it. The 50% sawdust is a stylish and eco-friendly stool that will not only provide you a comfortable sitting experience but also allows you to help save the environment.
From Kulla Studio
The development of a new design method based on material research and a combination of two different worlds of waste – wooden sawdust and plastic bags.
This process came into being from a desire to find new uses/purposes for sawdust and an attempt to introduce new qualities to the material. During the work process, we applied certain manipulations on the material, from the world of plastic among others, which led us to the revelation of connecting the two materials. The ability to join plastic sawdust and wooden sawdust into a homogeneous mixture and create a new material, without additional connecting materials, is the essence of the research.
The manufacturing process includes creating a measured mixture of the two materials, pressing it into an aluminum mold and then baking it.
The heat creates a homogeneous connection without using any kinds of resin or glue, and the result is a firm, structural and aesthetic new material. This allows the reuse of these materials and prolonging their life.
We have applied this innovative method on a sitting stool. It can be applied on additional products.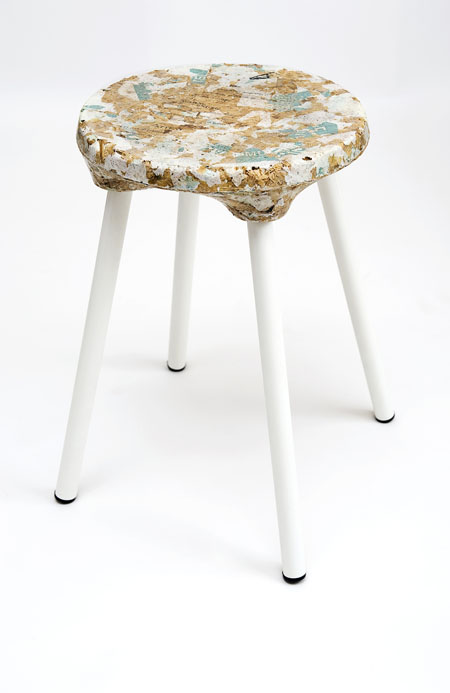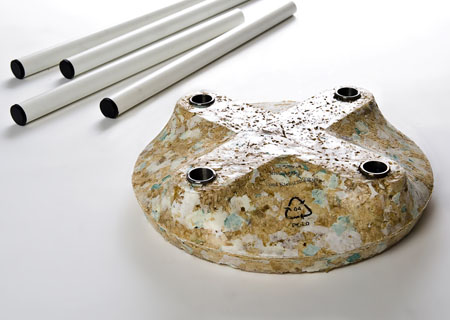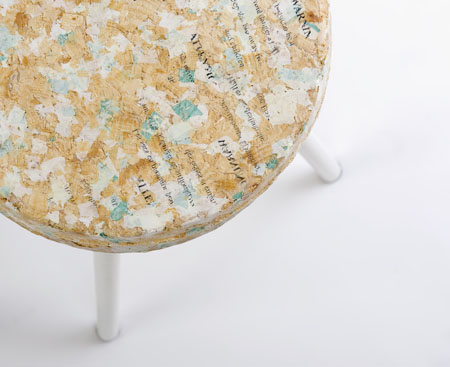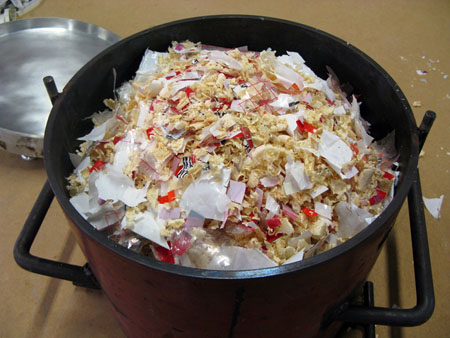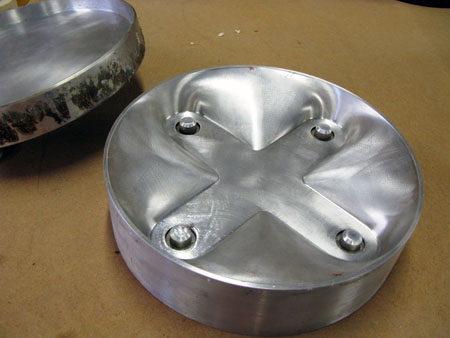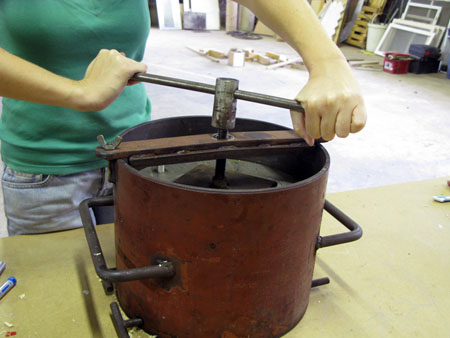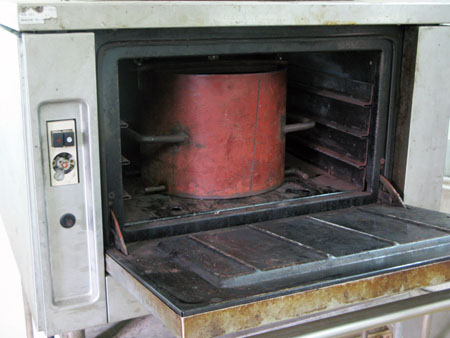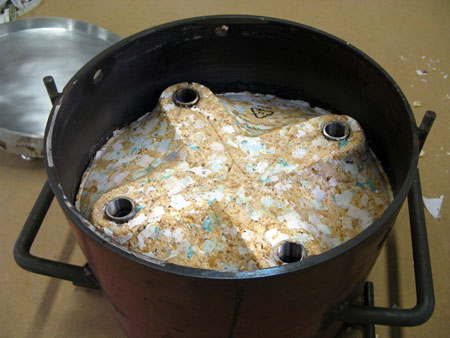 Source: Kulla Studio