Browsing articles tagged with " Studio"
Many of us claims to have very limited space but with the creation of the Loci Studio Urban Eco-Garden-Beijing, it seems like we do not have the right complain on why we do not have our own garden even when we are living in big cities like Beijing. The Urban Eco-Garden is a project of Loci Studio aimed to transform a vacant inner-city backyard in Central Beijing.
The project resulted into creating a productive garden and transforming the then lifeless and useless space into a productive one. This idea may be old to some cities like in New York City, where a rooftop garden is made, but in China, urban farming is not common. This project will surely help address the increasing problem on environmental pollution, food contamination and soaring cost of living in China.
When talking about our old appliances and the ways we do to get rid of them, environmentalists will surely do a protest. We normally discard them in the curb and this act is obviously not favorable to the environment as it will add up to the piled of landfills we have at present. However, designers at Y Town have com created an eco-friendly design that will make use of our old fridge and will help us reduce our waste as well as our landfills. They have created the cute and eye-catching doghouse that will surely let your dogs enjoy a comfortable sleep day and night.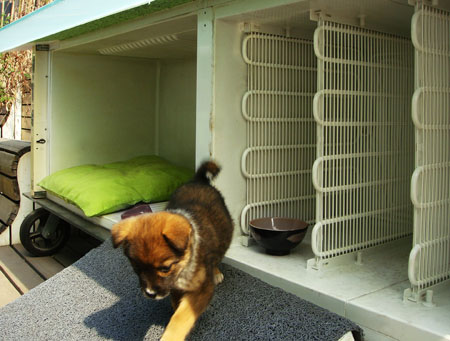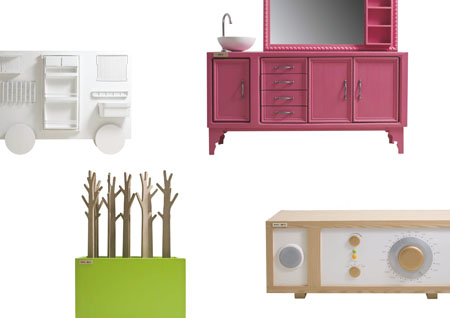 Handmade items may not be totally and eco-friendly product, but the fact that they are manufactured producing zero carbon emission, they can definitely be considered as one. The Natural Speaker by Studio Joon&Jung is a handmade speaker with the design elegant enough to match your home interior. The Speaker is made of porcelain and some twigs, which help the speaker produce a unique and special sound. The belt can be an eyesore, but since it keeps the porcelain and the wood pieces together to create a sound, just keep it that way. The entire look of the speaker is good enough and it is safe to own much of this since it is handmade and thus, safe for the environment.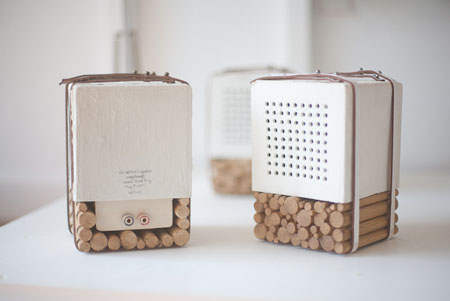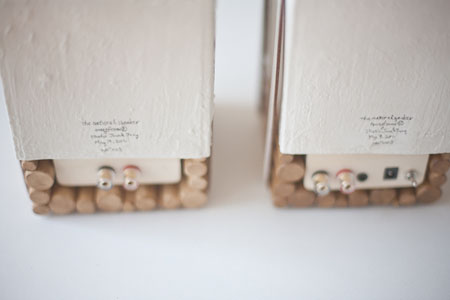 Keeping the people aware of how the water affects us, artist Helle Kvamme designed the Steamed Studio and installed it alone in the Swedish Forest. Made of recycled windows and plastic piping, the Steam Studio has the ability to change forms from ice to steam and finally to liquid as its way of exploring how water affects us. The steam studio glass cube channels the human intolerance for temperature, humidity, and seasonal changes and as the studio makeshift, it is filled with steam at certain intervals, making the passersby wonder. With the materials it uses and its function, the Steam Studio is a great tool of making us aware about nature while minimizing landfills and keeping the earth safe.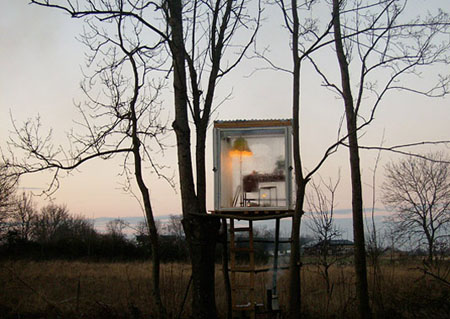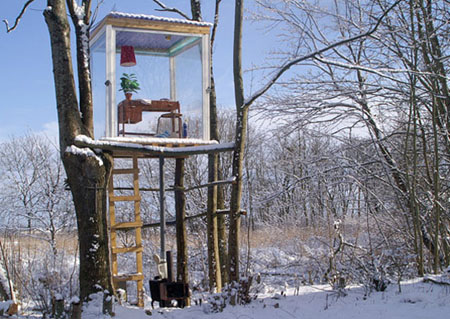 Our Recommended Partners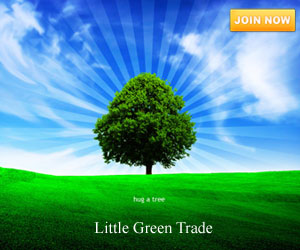 Advertise with us
Archives