Browsing articles tagged with " pieces of wood"
The Endy Series of furniture pieces is a product from a timber's end. In case you are not yet aware, the most sensitive part of a timber are the ends and to protect them, these ends are painted in various colors. Afterwards, these colored ends are then removed and toss to trash. This incident is unknown to us end users.
Good thing, Shay Ve Ben of Studio Ve comes with a furniture series that make use of these discarded timber ends. The Endy Series of furniture pieces are made to emphasize the usefulness and beauty of then considered as waste timber ends. The furniture pieces of the Endy Series all come clean and simple, as they are joined with glue and wooden pegs.
Handmade items may not be totally and eco-friendly product, but the fact that they are manufactured producing zero carbon emission, they can definitely be considered as one. The Natural Speaker by Studio Joon&Jung is a handmade speaker with the design elegant enough to match your home interior. The Speaker is made of porcelain and some twigs, which help the speaker produce a unique and special sound. The belt can be an eyesore, but since it keeps the porcelain and the wood pieces together to create a sound, just keep it that way. The entire look of the speaker is good enough and it is safe to own much of this since it is handmade and thus, safe for the environment.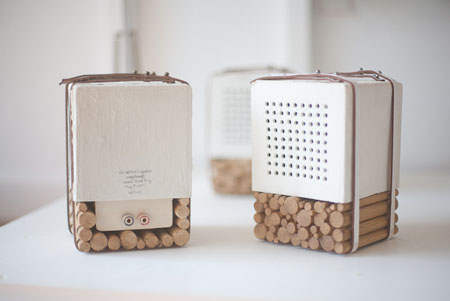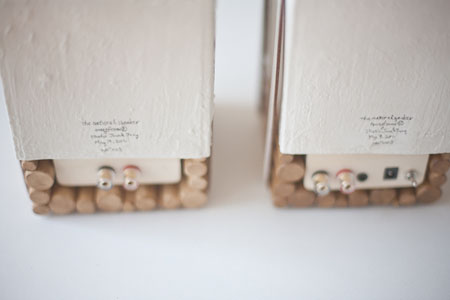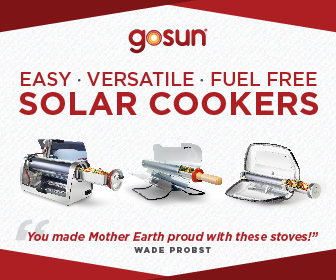 Our Recommended Partners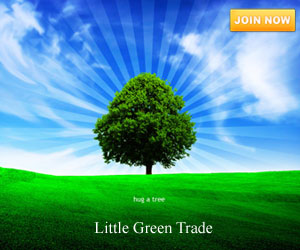 Advertise with us
Archives