Browsing articles tagged with " landfills"
Recycling is not new anymore especially for people who are trying hard to help keep the environment safe and the PRODUKTWERFT Series is just another addition to the millions of products made from recycled items available today. With its new clear cut design, the series will not only help reduce waste and save the environment but also it helps improves those used and antique materials. Instead of having them to our landfills, antique materials are given a new life through these lovely products included in the series.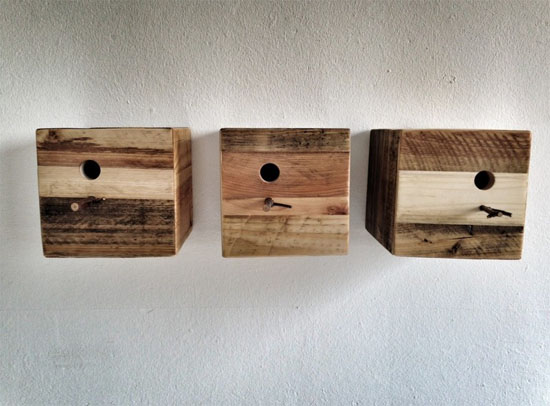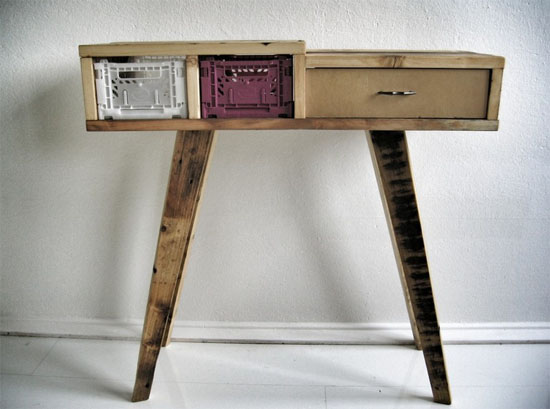 Stay outdoors to enjoy nature while keeping the environment safe with your Highwood Folding and Reclining Adult Adirondack Chair. Available in adult size, the chair is also good for users of all ages. The reclining design of this eco-friendly chair provides a relaxing seating solution. If you are one of those that want to enjoy life while keeping the environment safe at all times, this is the best outdoor chair solution for you. The chair is available in various colors including White, Coastal Teak, Toffee, Weathered Acorn, and Weathered Mahogany. [Click here for more information about Highwood Folding and Reclining Adult Adirondack Chair]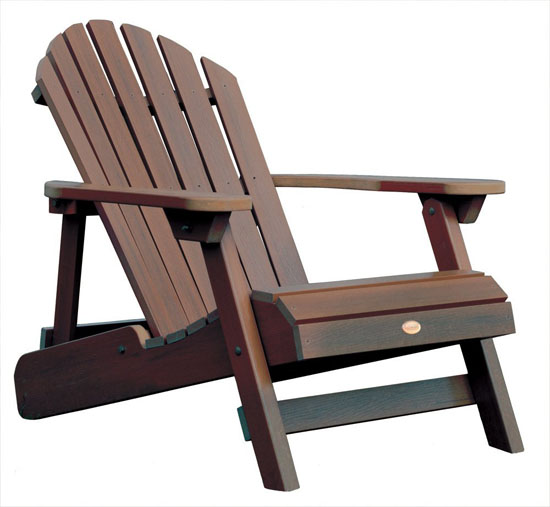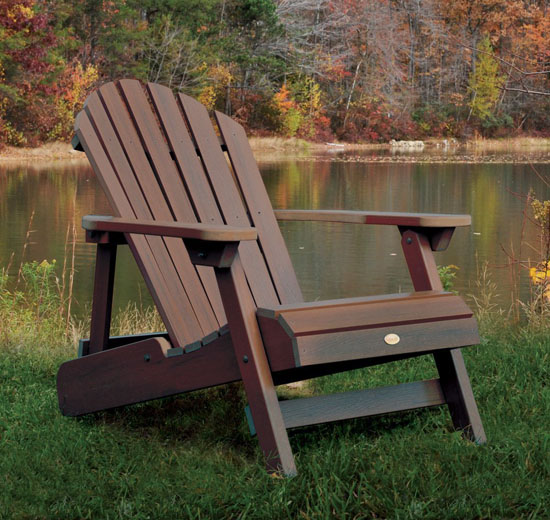 Recycling things along with excellent talent in art will surely result into a stylish and eco-friendly new product like Extra Large Recycled Rubber Tire Messenger Bag. As its name suggests, the bag is made from recycled tire. The bag gives those old tires a new life and helps reduce the growth of landfills. As an extra large messenger bag, users can comfortably fit inside their laptop, books and other items. [Click here to get more details about Extra Large Recycled Rubber Tire Messenger Bag]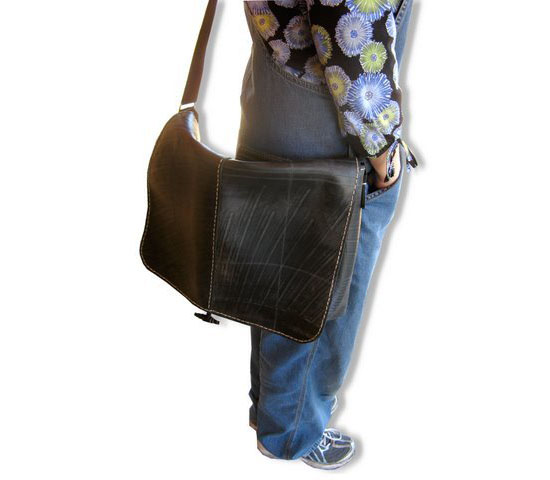 With the availability of reusable bags like the Flip and Tumble Reusable Bags, reducing waste is now a no excuse for everybody. We do our grocery shopping daily, weekly or monthly and normally, our grocery bags are just tossed to trash cans and even add up to our landfills.
With the reusable bags, we can now reduce landfills. All we have to do is to buy one or more reusable bag, use it as much as we want or until its useful life ends. In this way, not only we reduce landfills but also help save some amount of money as well as carbon emission in the production of bags. [Click here for more details about Flip and Tumble Reusable Bags]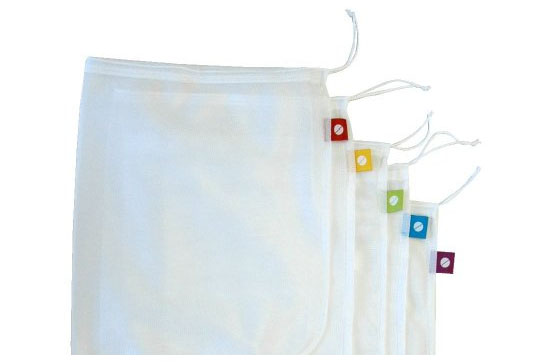 The Suitcase Stacks will surely give those old suitcases a new life. Instead of having them tossed off to landfills, you can now have them as your stylish drawers.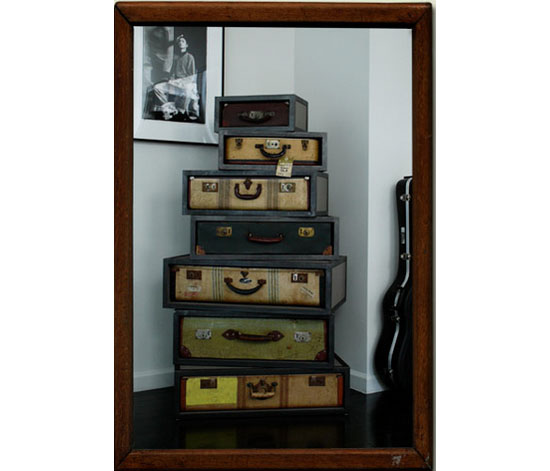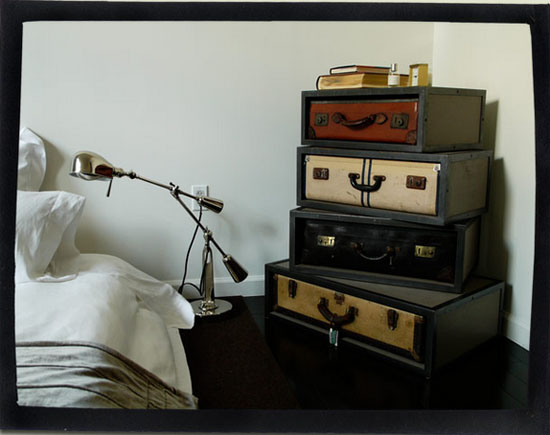 Suitcase stacks is a selection of old suitcases. Each of them is housed in cases made of wood and steel. Each of the suitcase used in the stacks are repurposed and relined using a Swedish linen making them ready to accommodate new contents. You can choose to have a combination of your choice that you think will match perfectly with your interior design and personality. With the Suitcase Stacks, there will be no more old suitcases in our landfills.
Source: James Plumb
Leftovers are normally discarded and destined to landfills but not those from scrap processing that are used to create a fun and sustainable toy Ratis leTrottole.
Are you a Viewmaster kid and have discarded yours? You had better take the Viewmaster Invitation and repurposed it.
People have mix say about the Cow Nipples Dress by Rachel Freire. Since it is made of cow nipples, animal activist as well as the British parliament find it disturbing and repulsive.
Skateboarding is a fun sports and for player's safety, a regular change of skate decks is needed which will eventually result into a massive growth of landfills if discarded but not if reused and turned into a sustainable skate bench.
Advertising billboards are mostly discarded to landfills, which is not good for the environment but never again with the Double Happiness Swing.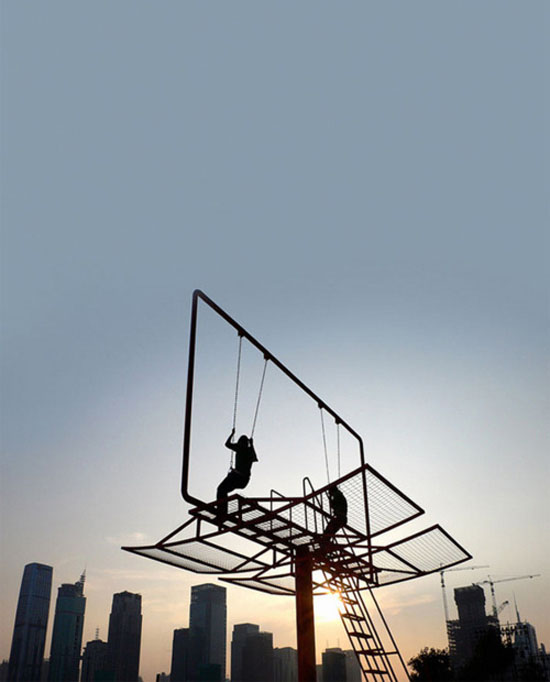 Double happiness is an epic swing made from converted billboard. Didier Faustino designs the swing for the Shenzhen-Hong Kong Bi-City Biennial of Urbanism and Architecture. With this project, ad agency can now help reduce waste and give new life to their old billboards that are destined to landfills. Looking at the picture, this epic swing will surely give users an extraordinary experience as they swing their way back and forth while reactivating different public places and keeping aware of the physical world.
Source: Didier Faustino via ReCraft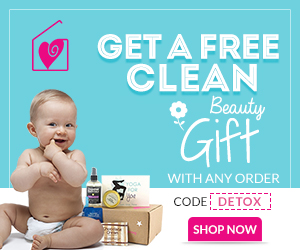 Our Recommended Partners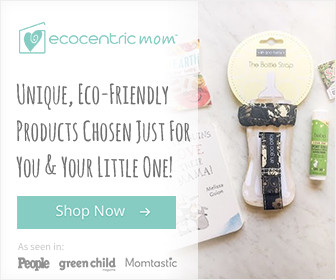 Advertise with us
Archives