Browsing articles tagged with " cardboard"
People are strongly striving to reduce carbon emission to help save the environment and by using Bamboo Toilet Paper Holder in your bathroom, you are not only helping the environment but you also improve the look of your bathroom as it creates a refreshing and natural ambiance to your bathroom. As its name suggests, the toilet paper holder is made of bamboo, a sustainable source of materials. Because bamboo is a fast growing kind of plant, it is easier to replace those harvested and enjoy another healthy bamboo grass in a short period. [Click here to know more about Bamboo Toilet Paper Holder]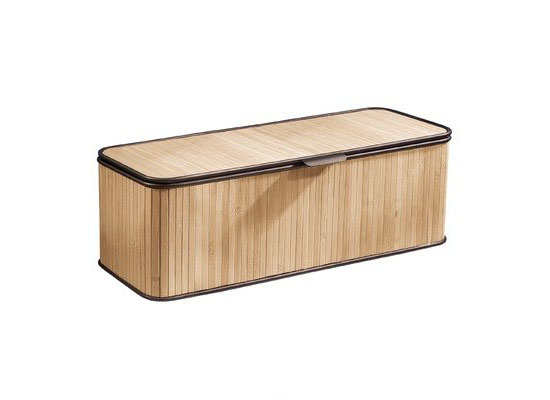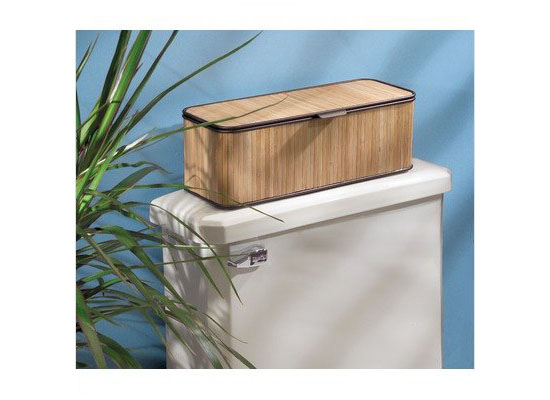 We have received Glove chair in our inbox last week. In this design cardboard panels, originally used as bicycle packaging, are re-used. The material has been folded and sowed together to create a glove shaped chair. On the seat the original illustration of the bicycle has been kept intact to accentuate its origin. No upholstery is applied, although it might be possible.
The aim of this design is to create a modern unconventional shaped chair from a slender material. One panel is applied to create the seat while another panel is used to create the back and bearing construction. A straight unfolded panel is applied to stabilize the structure in longitudinal way. The whole construction is fixed on a base also made of cardboard.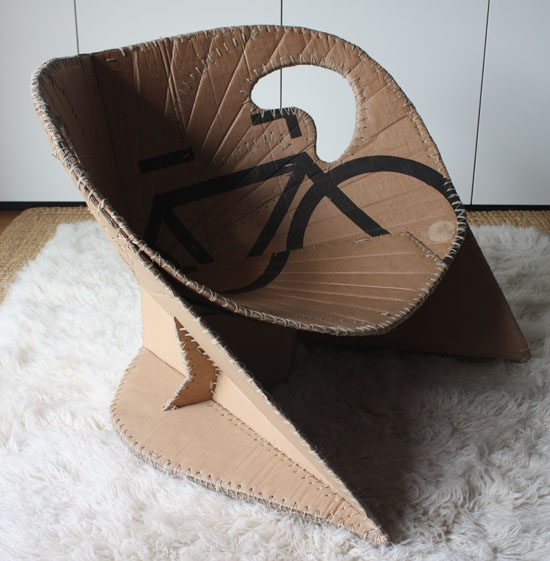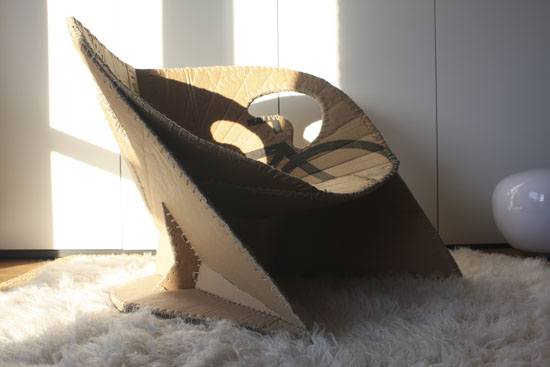 Recycling will never hurt you, your budget or the environment especially if you are creating one useful product like the Hex Light. The Hex Light is a sustainable lighting solution for any home designed by Anderson, Held. It is made of recycled cardboard comes with a geometric design.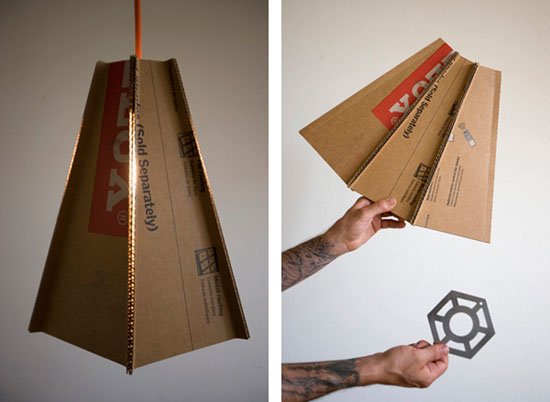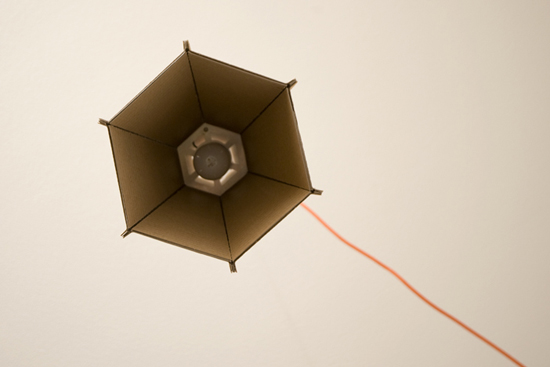 Looking at the photos, anyone can easily make the same product if one is just dedicated enough in doing something for the environment even it their own little ways. Through this product, cardboards in our landfills will be drastically minimized and of course, we can save a lot of money as, we don't need to buy a new set of pricey lamp for our home. On the other hand, if you are busy enough to create one for you, you can purchase one at stores near you. The Hex Light is also available for purchase at a very friendly price of $55 only.
Source: Vontundra
Recycling is now an act of someone who wants to do their share in keeping the environment safe and clean and they produce various products just like the ICO Recycled Cardboard Baskets from Vitrine. Cardboard are normally used for packaging like appliances, household items and more. After unpacking the purchased items, cardboard are tossed off to the curbside for disposal. This obviously increases waste and eventually landfill.
Looking at these cardboard tubes, I see architects, engineers, and architecture and engineering students. They are the ones I saw carrying these tubes on their back going to school or work. I never thought that are other uses of these cardboard tubes and the Chair and table made of these sustainable tubes simply amazes me. Aside from giving these tubes a new life instead of just simply tossing it to the curbside, the project also helps reduce waste and of course, save the environment from the drastic growth of landfills that will harm the environment and us in the future. These sustainably designed furniture pieces will surely look good in our modern homes.
If you going to have a quick look at the photo, you definitely will see Wall-e's head, but no it's not. Take a closer look and you will see the artistic cardboard packaging enclosing two rolls of garbage bags. Designed b y student Pierre-Luc Desharnais for his packaging class, this wall-e looked packaging design can somehow reduce carbon footprint, as we all know, cardboard can easily decompose, naturally. Other than the reduced carbon footprint, the design will also promote easy transportation with the cardboard strip in it that serves as the comfortable handle during the whole transportation. I suppose, one can also recycle it for carrying other items like some piece of clothing and the like.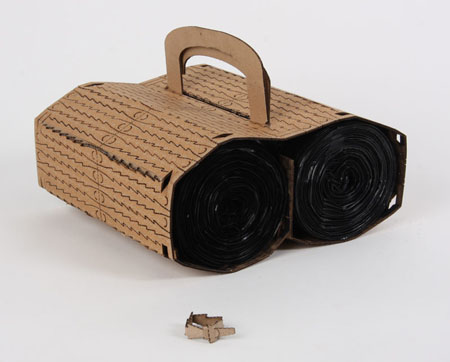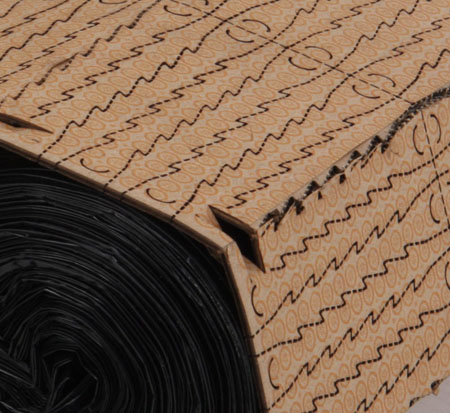 Source: Packaging UQAM
Fancy creations ideally are made of first hand materials. But sustainable living advocates might condemn it, as they always wanted to make use of every single old item as they can to reduce waste and carbon emission. Designer Adonde had just added to the list of items eco-friendly people must collect. Made of recycled cardboard and colored paper, this wonderful creation of nesting boxed has the ability to keep your small items at home or office in-place and will definitely make your working desk clutter free. Other than being made of recycled cardboard, other green feature of the nesting boxes is its ability to being flat-packed to save space during transportation. Assembling the nesting box is made easy with the complete instruction attached on how to put the pieces together. User can have the option of using the boxes all together or have them used separately. It solely depends on the users whatever they feel comfortable and fun.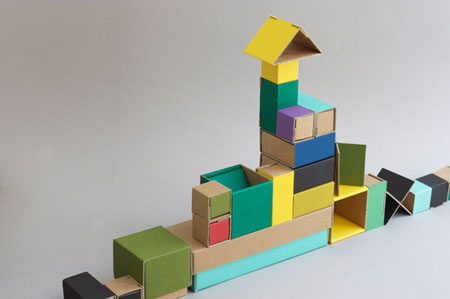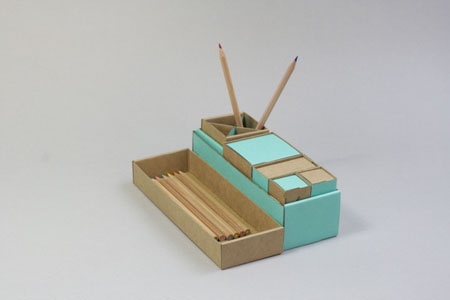 Keeping eco-friendly is now a trend. Thus, if you want to in trend, living the eco-friendly way of life will be your best bet. For your shelving unit at home, you can use those that are made of cardboard or KRAFT. Finding them will be very easy with the wide availability of these type of product and the Barnyard Method is just one of the examples. Available in Karton, the barnyard mimics our barnyard buddies like the ram. Since made of cardboard, the barnyard method will definitely be safe to the environment, as cardboard are biodegradable. The shelves are available in brown and white, thus you can easily find one that suits your interior design.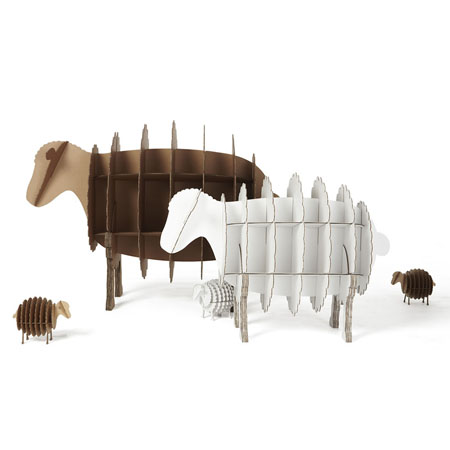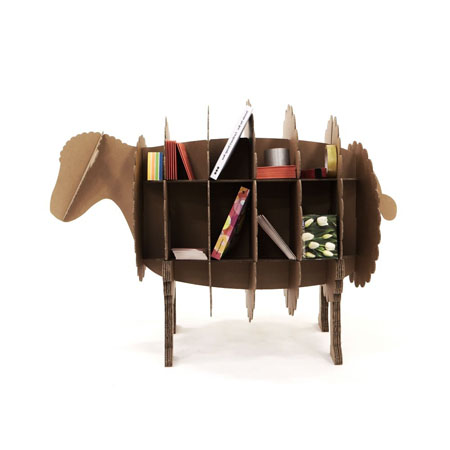 Source: Karton
Discarding cardboard may not harm the environment that much, as cardboards easily decomposes. However, would not it be a better world if we get the courage to recycle every little thing in this world? It surely will not hurt us as humans and it will not let us compromise style and comfort we currently are enjoying if that is your concern. The Beute Lamps is an elegant pendant lamp as you see. However, if you were to look at it closely, it is made of discarded cardboards. Let us just hope that this lamp uses energy saving lamps to make even more sustainable.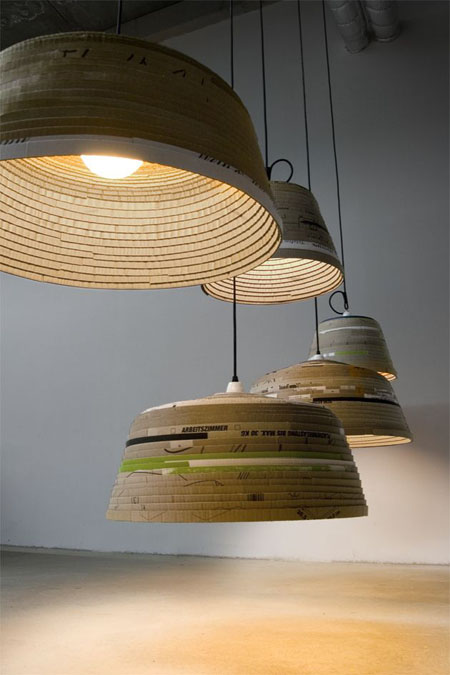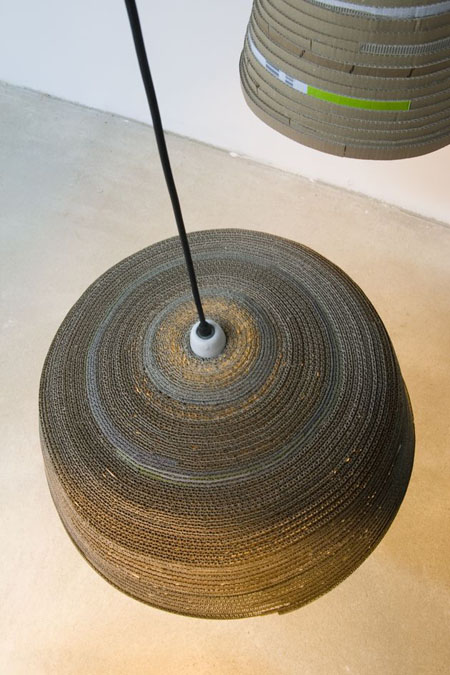 Recycling newspaper seems like to be the focus of eco-friendly designers nowadays. I wonder if they still got resources when many of the people worldwide are now becoming dependent to the internet when it comes to the latest news local and international. Anyway, Andrew Peterson is just another designer that make use of recycled newspaper in creating his seating solution masterpiece with the help of an epoxy to get the pieces stick together. The designer uses a male and female molding to form the chair seat and a cardboard for the chair's frame. When talking about its materials used, the Epoxy chair is obviously an eco-friendly one.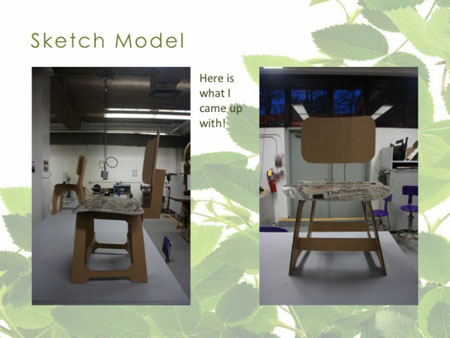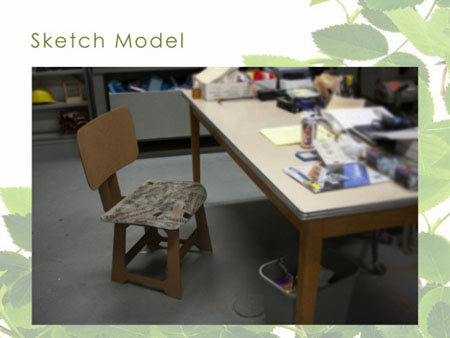 Our Recommended Partners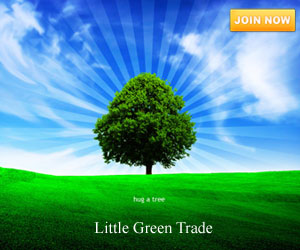 Advertise with us
Archives