Browsing articles tagged with " car concept"
Opel has just recently launched the RAK e Concept and Opel ahs responded with their VELV Concept Car, a fuel efficient energy car.
The call for saving the environment is becoming urgent as news about the increase of temperature comes out. Answering to the call, more and more products are coming out. The Chase 2053 is just a few of them. A hydrogen engine will power this one of a kind three-wheeled car concept. As the name suggests, the Chase 2053 is designed for 2053. Producing the Chase 2053 will be very easy because it has a low need of fixed tools. What is great about this eco-car is its ability to function smoothly in both air and land. If this is the case, I think the traffic jam problem will soon be eliminated.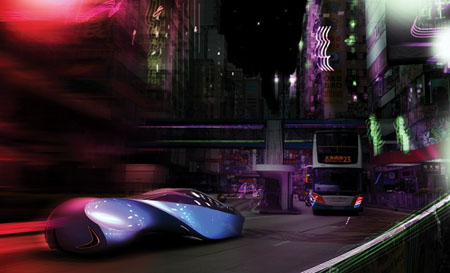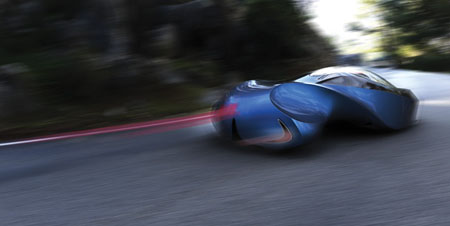 When talking about eco-friendly vehicle, hydrogen powered ones are known already followed by solar powered ones. However, have you ever heard of a wind powered vehicle already? Well, designer Nathan Hintz have a wind powered vehicle concept called WindJet. As the name suggests, the bright yellow super green car concept will use low drag turbines for its batteries to be recharged while in motion. This can be an amazing concept when it comes to fuel efficiency. However, I find its rear appearance pretty disturbing and maybe weird. Overall, the car concept looks great and its fuel efficient. Great enough for a polluted world we have today.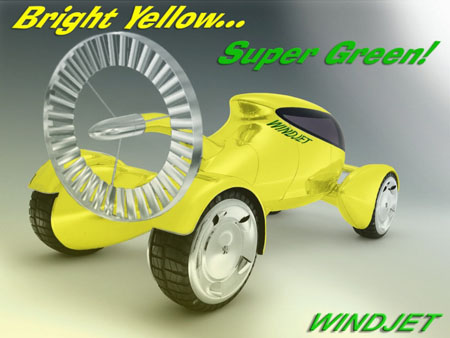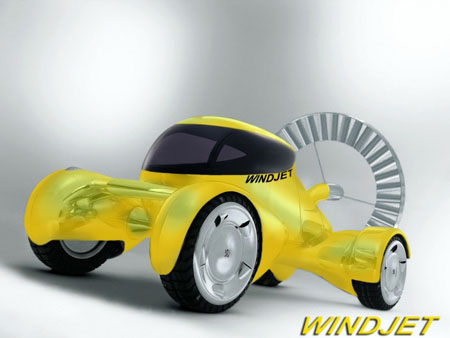 Driving while saving mother earth, isn't it a good aim to achieve? Green car technology is now constantly growing. If you were to observe of the design, they evolve each day from the weirdest design to now an elegant and stylish one. The Shift Concept car from Dacia is not only stylish and elegant. This head turning car concept is eco-friendly as well, as it is to be powered by Lithium-ion batteries. This only means that, the Shift Car Concept will be producing zero carbon emission, thus zero harm for the environment. For sure many will be waiting for the production of this car concept because it does not look great on the road, driving this car would be less guilt to the environment as well.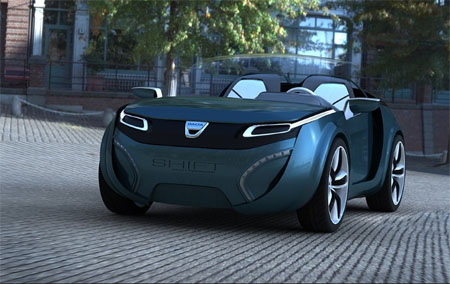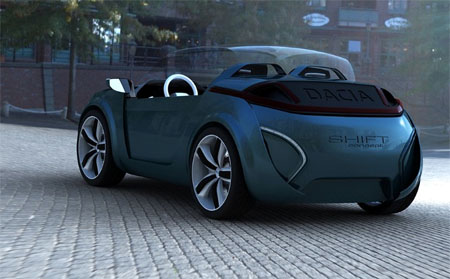 Driving with care to the environment needs not to be traditional and pedal powered. The Pugeot EX1 is a sports car concept that is electric power. With this car concept, drivers can now drive luxuriously without feeling guilty of producing too much carbon emission. Aside from being an eco-friendly car, the Pugeot EX1 also comes with a sleek and luxurious design where one can surely be proud off the moment the step on the accelerator. A 30KWh lithium-ion battery pack juices up the EX1's two electric motors place in the car's front and rear part that provides power to the car.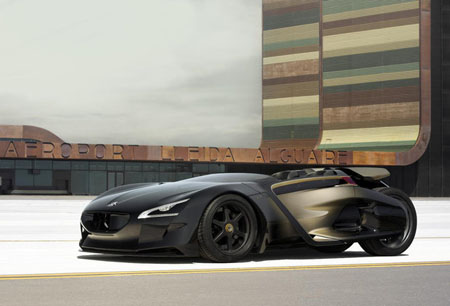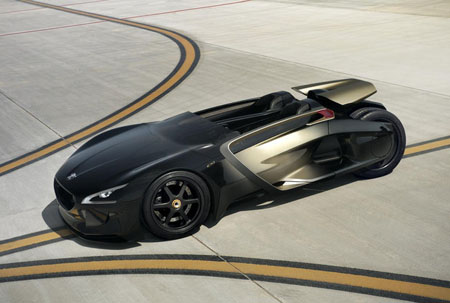 Joining with the other carmakers, KIA is now also into eco-friendly cars and recently announced their KIA Pop concept. This zero-emission car concept accommodates 3 passengers and will soon be unveiled at the Paris Motor show on September 30, 2010. How nice it would be that motor companies are helping and did their part in saving the environment. The Kia Pop is a full-electric car and is literally tiny. If ever this concept will result into production, the Pop will be Kia's first in the Ultra Light market. The Pop is stylish and chic enough for on the busy streets of any major cities.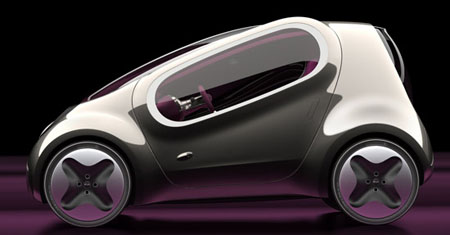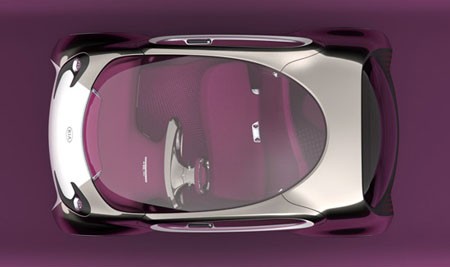 We all know what hybrid cars are. They are powered by a mixture of sources and are designed to combat global warming. They normally produces lesser carbon emission. However, as time pass by, hybrid cars starting to evolve. Many of them looks nice enough to be on our streets, some are powered not only with hydrogen but also by electric and human power. In addition, today's hybrid cars also produces zero emission just like the concept racing vehicle designed by Ivan Vela. The vehicle is a hybrid car powered by human power with electric assist. This hybrid racing car concept run at speeds in excess of 70kp with the help of its big sprocket feature with a measurement of 40cm in diameter.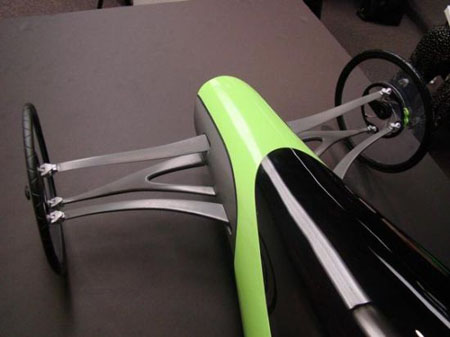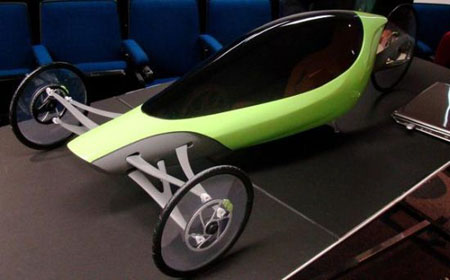 Automobile design is really evolving. New car designs are not just beneficial to the environment but have the striking and futuristic look as well. The Photosynthesis Car by designers Michal Vlcek and Klavir has the look of the future. True to its name, the car houses numerous plants and with the help of the special kind of solar panels integrated to the car, the photosynthesis car was able to generate energy from the natural photosynthetic process. In addition to the sustainable energy it produces, the plants that grow in the car provide a natural environment ambiance to the car's passengers. -via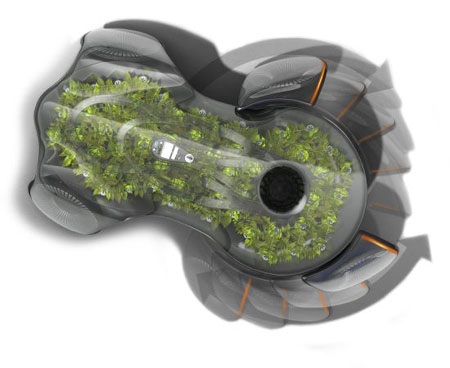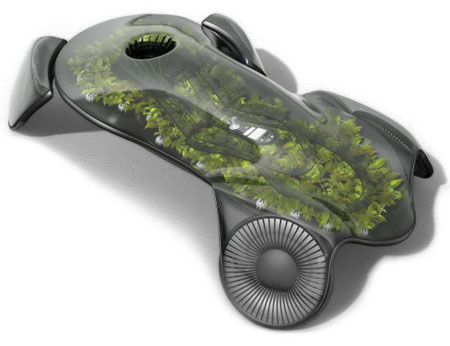 With our continuous battle in saving the environment, the growth of hybrid cars is still growing in number. New designs and concepts are coming out from different makers and the Toyota Hybrid-X Concept is just a mere example. This eco-friendly car concept from Toyota offers a wide entrance to its passengers with its doors that open in opposite directions. This car is not only an eco-friendly one but is a motorist-friendly as well, for it has LED lights that has the ability to display graphics and animations in order to inform other motorists and pedestrians around about the car's current movements.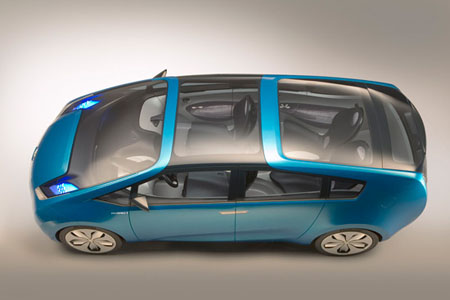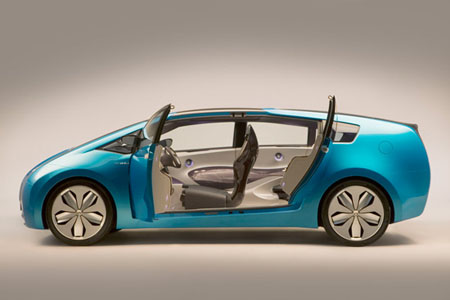 With the increasing problem of parking space and traffic jam, designers never ran out of ideas about space saving car concepts. Designer Yuji Fujimura is just one of those designers that created the Peugeot Concept. This single passenger car concept uses electricity to propel but will have the magnetic wheels that leaves the car body floating over the wheels, which absolutely a new and unique idea for cars. Designed to move freely to any degree just like your traditional mouse trackball, this Peugeot concept car will surely be very comfortable to ride and with is compact design, it can easily pass by even on congested areas.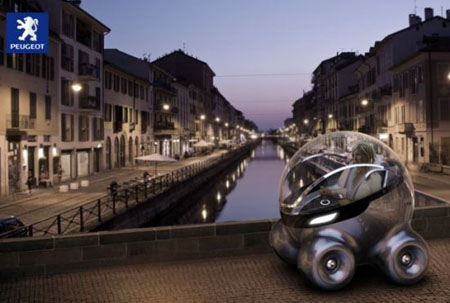 Our Recommended Partners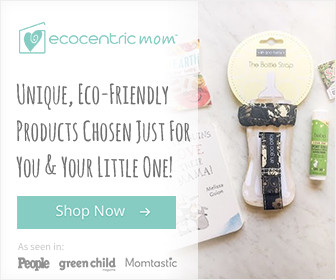 Advertise with us
Archives