Because of climate change, many of us have noticed the abnormalities of our environment particularly the climate and of course the extreme hot weather experienced by people in some part of the globe. Good thing there is Fahmi Yusoff that will surely be our dependable partner in saving the environment.
The Product Description:
With current economic scenario and climate change issues, Bizarreka Design introduced the new design for street kiosk – The EcoKiosk.
This is the new 'green approached' design and solution by using and applying the current green technology and method into this kiosk.
The Ecokiosk would become the most cost effective street kiosk for operating SME business and can generate a good revenue for the operators' business and yet would benefit the world on preventing the current climate change and green issues.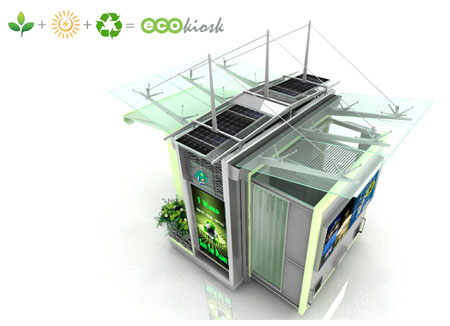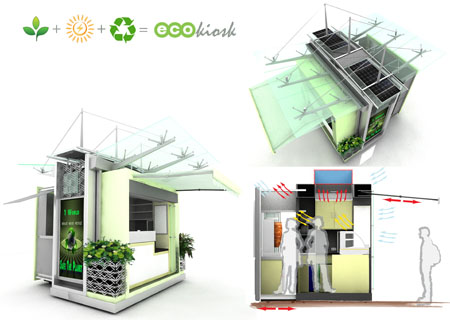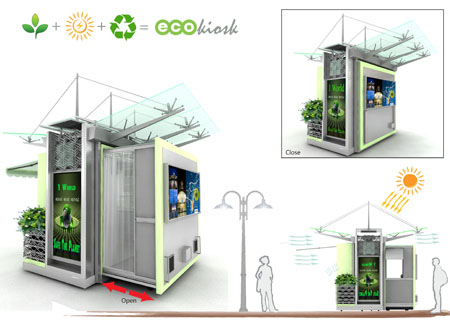 The green/eco features :
Solar Energy Source
The solar panels (Photovoltaic Madules)will absord the sun energy during the daytime and store it in internal re-chargeable battery inside the kiosk. The energy stored can be used up to 10 hours a day for night operation. The whole idea is to reduce the usage of electricity by utilise the available natural resource.
Natural Heating,Air & Light Solution
The louvres top roof are the solution for internal heating and natural air ventilation and yet become a natural light source for this kiosk while working inside.
Recyclable Materials
Ecokiosk incorporates a high quality design with durable, and recyclable materials for outdoor weather.
Reduce C02
The planter box in both sides of this kiosk are the concept for the green design which is the green plants itself is an agent for absorbing the C02 and yet become an element on enhancing the overall
aestheticsis forms and structure of the kiosk.
Reuse Water
Guttter and Downspout System designed to be able to collect the rain water and store it inside tank underneath the roof. The water can be used for planting and tap water inside the kiosk for washing.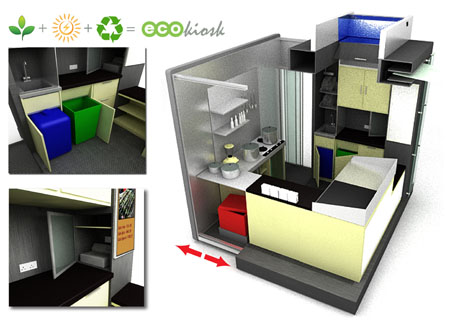 Source: Bizarreka