The call to save water is now a massive call for everybody especially those living in areas where water is rare and using RGideas Premium Bathroom Water Saving Eco-Kit will definitely let everybody save water and of course the environment. The kit is hailed as a bathroom water and energy saving product.
How you can save water with the kit?
The kit has numerous tools that will help you save water and the environment. It has the toilet tank leak detecting tablets to keep your tanks at its best condition to prevent water wastage. You just have to drop a tablet in the tank and stir slightly. After stirring, you need to wait for 15 minutes and when the water comes out have colors, it clearly says that your tank has leak and thus, you need to make some repairs. With this tablet, you don't need to wait for your water bill to skyrocket before knowing that you have a leaked toilet tank.
The kit also has the five minute timer in a style of an hourglass allowing you to become aware how long have been in the shower. Another useful thin included in the kit is a frugal flush and its name says it all.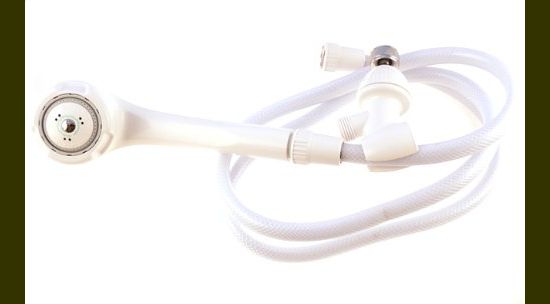 What are inside the kit?
When you purchase this water saving kit, you will get :
• 2.0 gpm Massage Pro white hand held shower head 2.0 (with hose)
• 2 bath aerators that are 1.0 gpm
• heavy gauge toilet displacement bag
• leak detecting tablets
• flow gauge bag
• Five minute shower timer
• 1 frugal flush replacement flapper
• Flow gauge bag
• drip vial
• teflon tape
If you find this product new and thought you will have a hard time in installing and using it, you should not worry because the kit also include installation manual or instructions. [Click here and be the first to own a RGideas Premium Bathroom Water Saving Eco-Kit.]