LamP – recycled LP lighting is a sustainable lighting collection made from recycled materials. The lampshades are made from recycled vinyl records. The vinyl records are heated and formed by hand. Each lampshade is different because each vinyl record is different! The collection consists a desk light, a walllight and ceiling lights in various sizes. Sustainability is very important to LamP.
By using old records that are otherwise thrown away, a useless object is reused for a new product. This allows the user to see that you can use a product in different ways. LamP came up with the idea because she could take over 500 old vinyl records. Otherwise they were thrown away. At first LamP didn't know what to do with it. After much testing LamP managed to make a lampshade from a flat vinyl record and that is how the lighting collection was born. Every light pendant is made by hand, so each one would be unique.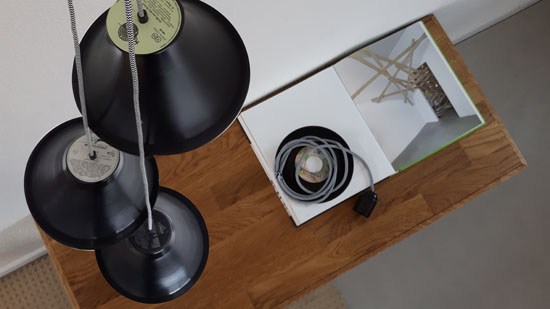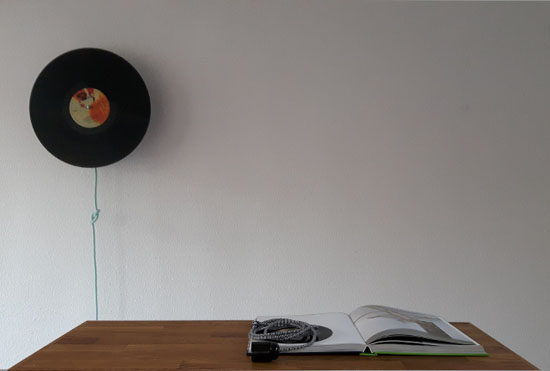 The newest product that has been added to the collection is a wall light. This wall light is made so that your favorite LP plate can be attached to the light fixture. How cool is that, your own music on the wall! This wall fixture is made of solid oak wood and standard available in 5 colors. Lamp is designed for use with modern LED bulbs. I'm looking forward to see my collection at your website.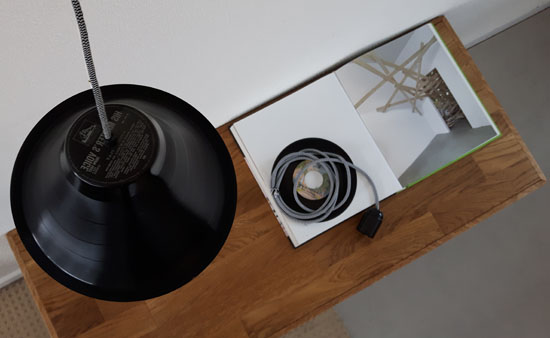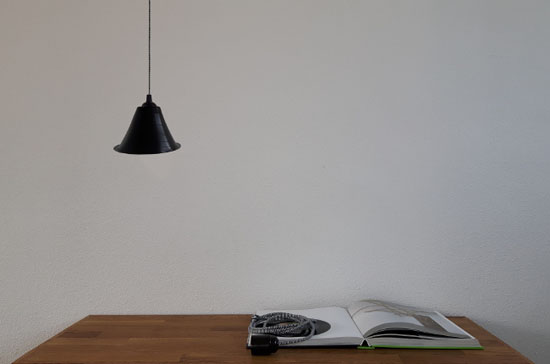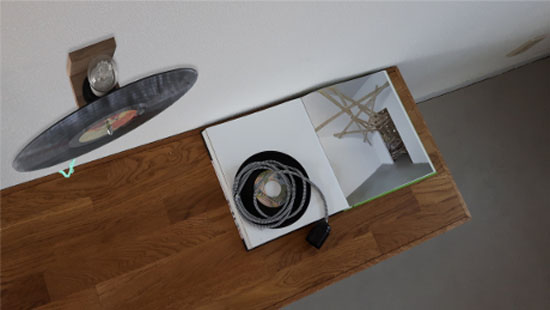 From : Robin Bontenbal
IGreenSpot received "LamP – Recycled LP Lighting" product submission from the page 'Submit Your Green Product Creation' feature, if you want exposure or showcase your green project, we welcome you to submit your green product for publication.