It has always been a pleasure for us from IGreenSpot to be chosen to be one of the sites to publish designer's works. This time it is Victor Vetterlein, who submitted his sustainable lamp design called Study of Life.
From: Victor Vetterlein
Study of Life pendant lamp is a sustainable design. The strong and flexible main shell is composed of bamboo sticks, sewing thread, and non-toxic wood glue. The inner orb is made from a bamboo rod encased in paper with non-toxic glue. Except for the lighting cord and fixture that are re-useable, the entire lamp is biodegradable after its life cycle.
The design of Study of Life pendant lamp is inspired by the German biologist Ernst Haeckel's book Art Forms in Nature. More specifically, the lamp references the intricate organic structural systems he so finely captured in many of his pencil drawings of plants, animals, and marine life. At first glance these organic systems seem random in configuration, and upon closer inspection there is great order to them as well. For the Study of Life pendant lamp, a repeating order of bamboo triangles is placed at random intervals to form an outer sphere.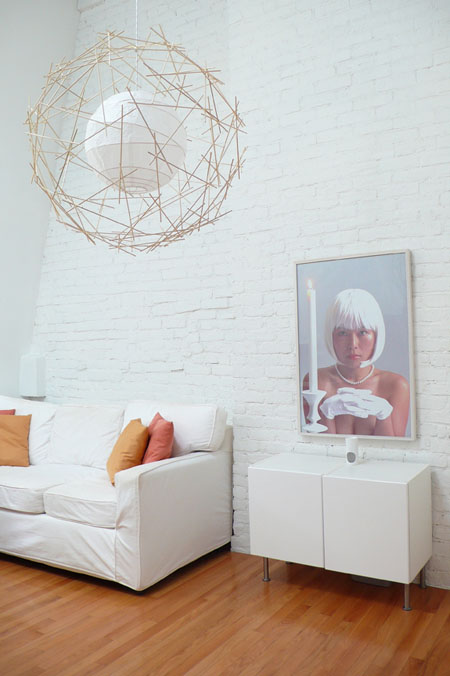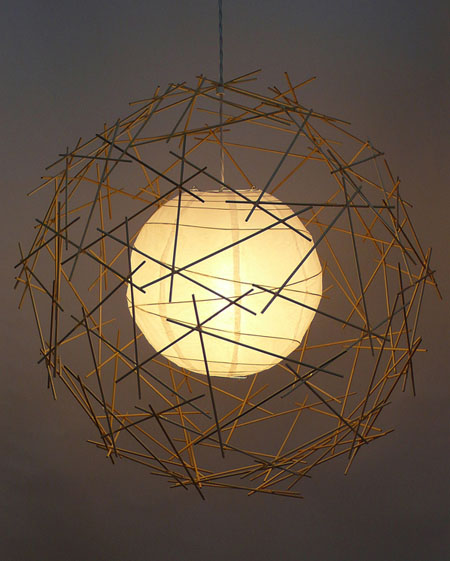 Study of Life design includes the beautiful pre-made spherical form of the bamboo and paper lantern. Unlike a metal wire hoop and paper lantern common today, this lantern is unique because it uses a historical technique to create the circular shape of the orb by spiraling a thin bamboo rod encased in paper the circumference of the lantern. The strength of the design of the Study of Life pendant lamp is that it takes an extraordinary lantern design from the past and gives it new meaning by adding the encasing bamboo shell. New beauty is birthed out of opposition of parts-in this case linear versus curvilinear components.
The combination of the bamboo sphere and the internal paper orb that forms the Study of Life pendant lamp is mesmerizing. The lamp appears to be a raging cyclone of wood caging the calm form of the paper orb. For a moment, the lamp seems very finite, as though you are looking at a microscopic view of atomic particles. Seconds later, the fixture seems infinite as though one is viewing a far away galaxy. The wood and paper components that form the lamp bring us back to our senses and the nurturing qualities of organic matter.