A razilian designer Duda Carvalho submitted an eye-catching and eco-friendly creation to IgreenSpot. Hailed as IVY, this seating solution is made of sustainable and recyclable materials Paineira, a silk-cotton tree that is abundant in Brazil.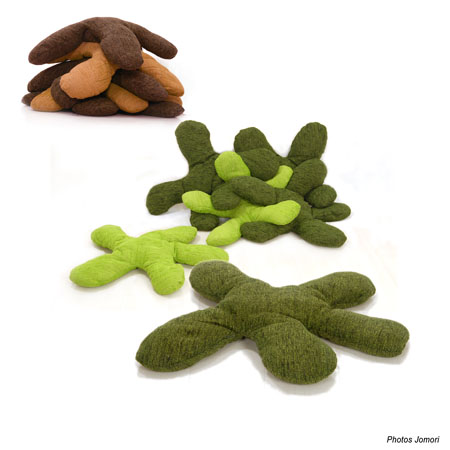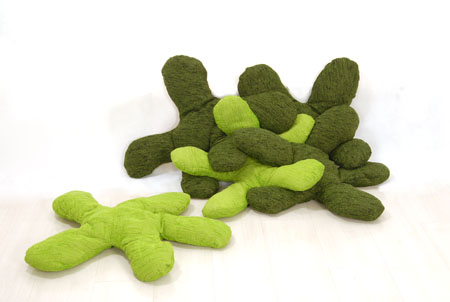 From Duda Carvalho:
IVY is an attractive nature-friendly low seating system made up of leaf-shaped floor cushions that can be interweaved together to compose a comfy "leafy" clustering for sitting, leaning or lying.

They are made out of chenille in green or earthy shades and stuffed with paina, a sustainable fibre, an odourless, soft and resilient cotton-like material in the raw, stemmed from the fruit of Paineira, a silk-cotton tree, native of Brazil .

I was inspired to create IVY by the creeping weeds growing uncontrollably thick and scattered all over my garden and the way it felt so good to me when I sat on and back into them; such a special feel I strove to impart to this particular design.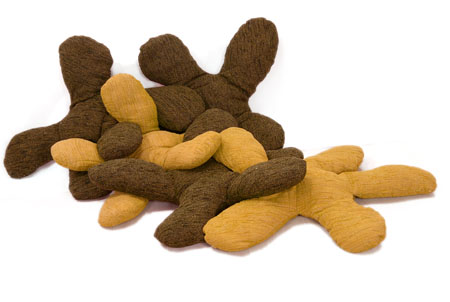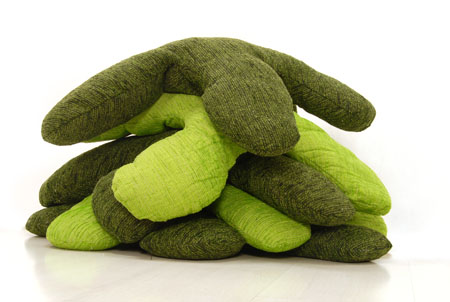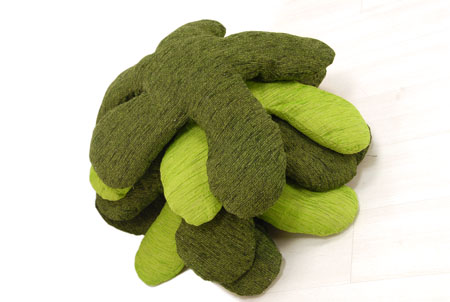 Source: Duda Carvalho