To encounter a green and sustainable home today is very overwhelming, as it clearly show a love and care for the environment. Ana Escalante's Greenbaum Residence is just one of the great examples for sustainable home that we can see today. Built in Rancho Mirage, California, the Greenbaum Residence has passive solar ventilation and cooling making it a nice home that offers the owners a chance to own an organic home that has the ability to breathe resources back to where it belongs, the nature. In addition, the home has a structural design that saves energy throughout the year.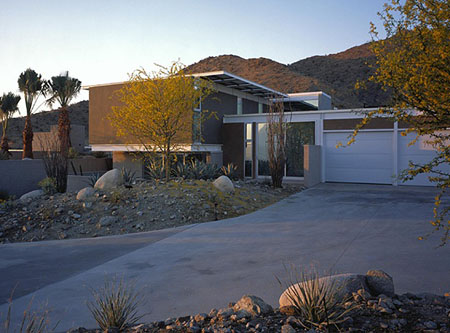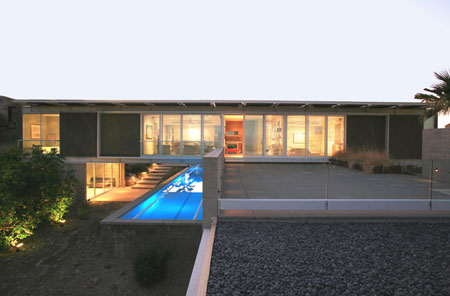 Escalante also uses sustainable materials for the house like the Concrete Masonry Unit that effectively prevent heat from entering the house. In addition, recycled materials are also used to complete this eco-home. The Greenbaum also has the water conservation system through its sustainable landscape that does not only act as the water collecting agent but also provides the home with a cool and fresh ambiance.
In addition, this eco-home also has the photovoltaic cells that collects solar energy and transforms it into a useful electricity. These solar panels are also the ones responsible in heating the swimming pool.
Other green features of the Greenbaum residence include a bamboo kitchen cabinets and wood flooring, interior finishes that do not contain any off-grassing formaldehyde and more.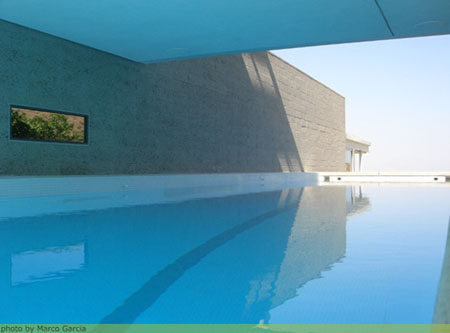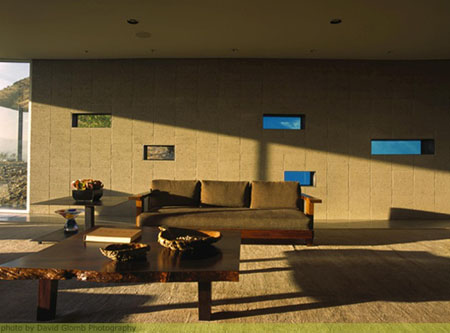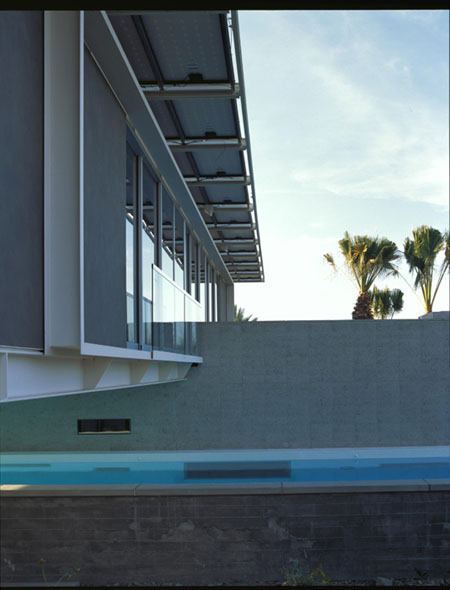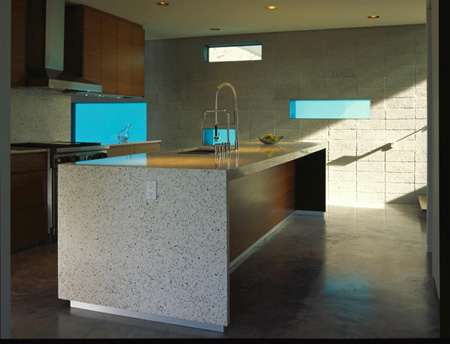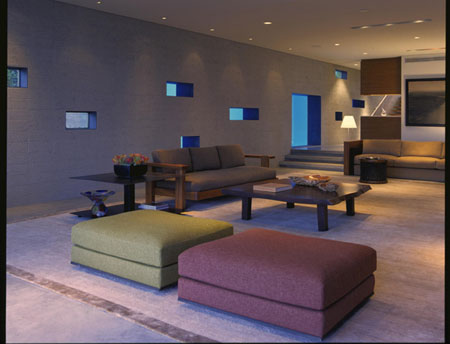 Source : Escalante Architects via Buildipedia