With a main goal of designing new products, partners Mr. Dave Goudeket and Mr. Erik Vegt of the Netherlands introduce their new product design called E-One Electric Mobility to iGreenSpot team. The product is a 3-wheeler type of vehicle and has the speed of 25 kilometers per hour. The best thing about this eco-friendly vehicle is it being an electric powered one. This only means that it produces less if not zero carbon emission. It can accommodate one passenger and has a luggage space with a cockpit where the passenger can put in his or her belongings.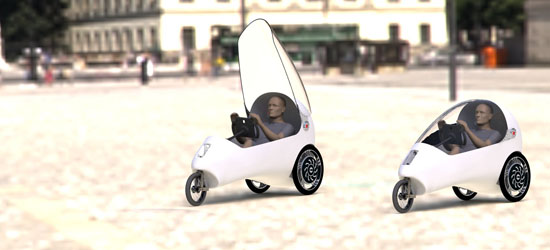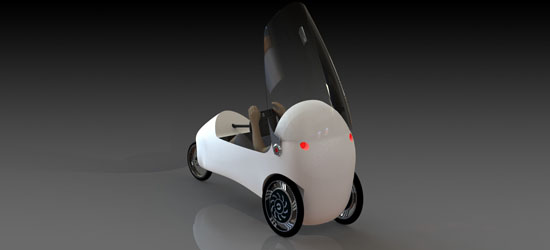 Because it is small and can accommodate only a single person, E-one is of no doubt the new face of personal mobility. At present, the team is looking for generous individual who are willing to fund the project so that they can design the complete product, produce several prototypes, test the produced prototypes for long, produce molds for actual production, produce the first 10 vehicles and do some small volume pr.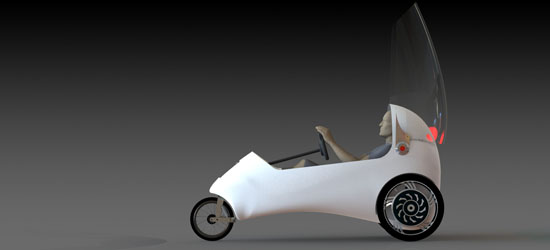 When successfully produced, E-one will probably features a tablet in the steering wheel, an app that will provide all the electric and speed information, fighter jet like cockpit, a waterproof commuting and traveling, a solar and wind-powered loading and more. The vehicle might be fully electric powered with a top speed of 25 kilometers per hour, a drive range of 35/100 kilometers, a maximum weight of 125 kilograms, and lithium Ferro battery pack to name a few.
Through E-One Electric Mobility, the team is encouraging everyone to move forward.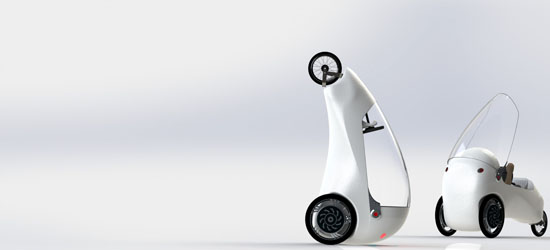 IGreenSpot received this E-One Electric Mobility submission from the page 'Submit Your Green Product Creation' feature, if you want exposure or showcase your green project, we welcome you to submit your green product for publication.