Browsing articles in "Recycle"
Do you happen to have leftover fabrics after another craft project? Well, you can turn them into a bookmark just like the one we saw here from this green marketplace. This Batik Bookmark is made of leftover batik fabrics, together with a thin cardboard, glue and a cotton rope, the result is unique and functional product. If you are interested to this product, yet don't have the time to make one, just order this from iamgreen, a seller from Little Green Trade.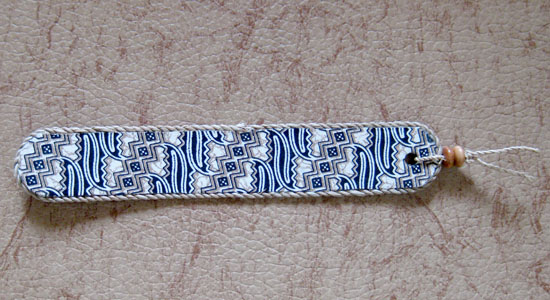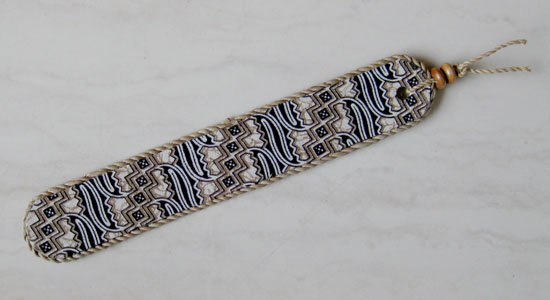 If not with the Re-Turned Bird by Lars Beller Fjetland, leftover woods are generally considered as worthless, which lead them to be tossed out in trashes and landfills. Today, leftover woods has been elevated from being worthless to becoming one of the most desired and needed materials because they are now used in creating the lovely and guilt-free wood creation, the Re-turned.
The product is a fruit of the designers desire to have a more creative career without harming Mother Nature, which led him to transfer from the Norwegian School of Economics to the Bergen National Academy of the Arts. After having a short trip with his bike in his hometown, he have seen dumpsters in almost every corner, so he decided to make use of them and built 20 birds.
We all love shopping and when shopping, shopping bags like the Reisenthel Germany Collapsible Bag Or Market Basket will definitely make our shopping experience more fun and stylish. This stylish carry bag from Reisenthel has various colors and print designs available, so you can choose colors and designs that suits well on your needs, personality and style.
The carry bag can be your perfect companion in the market as well and it can be your fashionable tote when you travel or when having a fun picnic with family and friends. The bag is a collapsible one, so you never have to worry in storing it when not in use. [Click here for more info about the Reisenthel Germany Collapsible Bag Or Market Basket]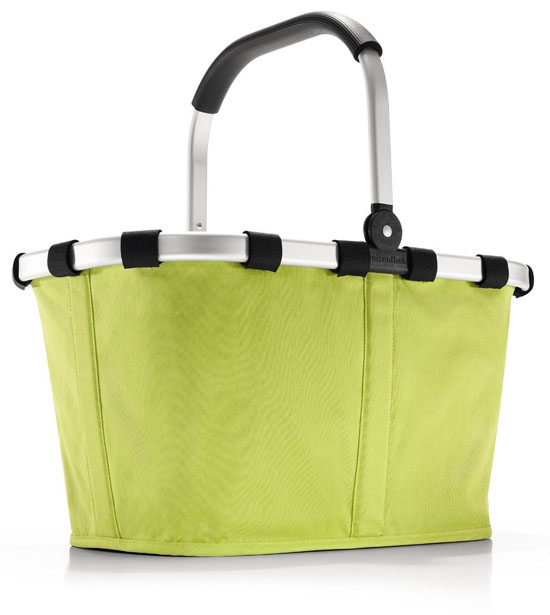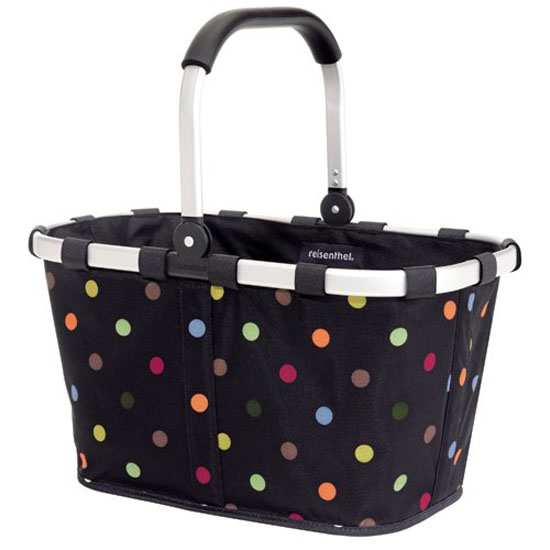 Computers are evolving so fast that we need to discard older parts particularly the PCB or printed circuit boards that happen to be useless at present time. We all know that PCB is made of non-biodegradable materials that can definitely harm the environment. To make it a safe for the environment, artist and designer Steven Rodrig come up with an eco-friendly and artistic designs called the PCB Creations.
Other than using recycled materials, Rodrig also produces zero carbon emission in completing his creations because all of them are completed using different useful hand tools. You might find it tedious to do but Rodrig was able to create numerous designs like the spiders, flies, turtles to a toilet, pair of shoes, bra and more. We do not think that the shoes and bra are comfortable enough for use. Therefore, we think it is safe to say that these creations can be a perfect addition to your futuristic home décor.
We all need to save on cost when it comes to building our furniture pieces and the Sustainable Mail Bookeand Storage Shelf by Dor Keenan is a great example of cost saving piece of furniture. Because of the earth friendly mind of young designer Dor Keenan, the mail bookeand storage shelf is created made of recycled building mailbox.
Each of the mailbox unit creates an individual space working as a functional storage for many users. With Reduce, Reuse, and Recycle as important part of his design, Israel graduate Dor Keenan was able to recycle the Plexiglas of his old mailbox and have it as the useful shelf of his creation.
To some people coconut shell is just waste, but in the hand of creative people, this waste can be turned into something unique and cool. We saw this coconut shell animal keychains from this little green marketplace, it has different cute animal shapes, from a frog, a lobster to a turtle. A perfect small merchandise you can give to your friends and families, to remind them that even waste can be transformed into something unique and functional.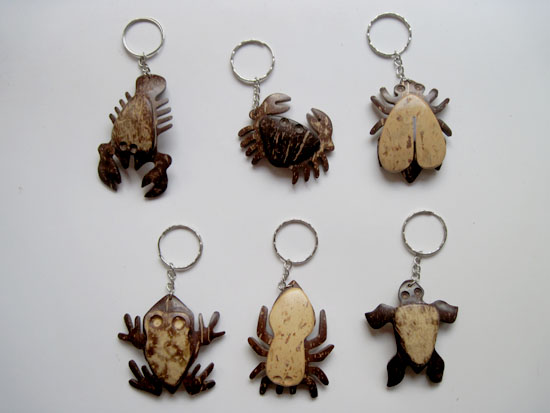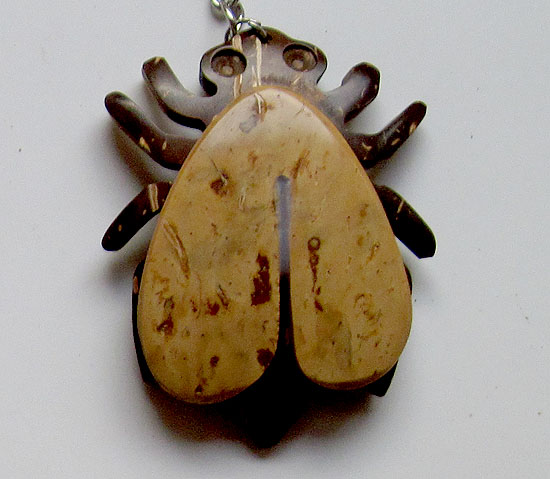 With the continuous call on saving the environment, grocery plastic bags are bound to be recycled and the Simplehuman Cabinet Mount Grocery Bag Can is a trash bin that will help you recycle your plastic grocery bags. In this way, trashes of plastic bags will be minimized if not eliminated and the environment will eventually be saved.
Unlike those messy DIY plastic bag holder we commonly have in our homes, this plastic bag can from simplehuman allows you to reuse your plastic bag in a clean manner because it has the ability to fasten your recycled plastic bag handles through the slots that the can has on both sides. As the plastic bag handles are fastened, the plastic bag will then be put in place and you can already toss your trashes freely, confident enough that trashed will not spoil or mess out. [Click here for more info about Simplehuman Cabinet Mount Grocery Bag Can]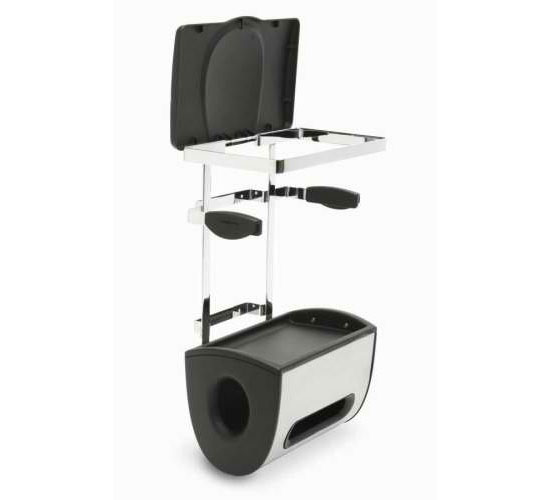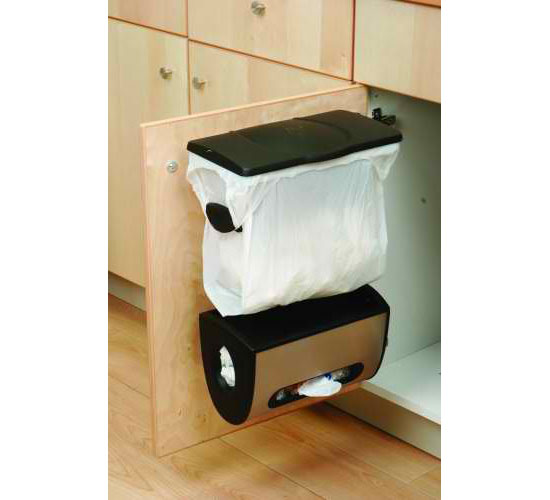 Manga lovers out there can now give back to the environment by having their old Manga comic books as a tool for MANGA Farming. Designed by Koshi Kawachi, Manga farming make use of the old Manga comic books that many of us enjoyed reading.
In MANGA farming, the comic book will serve as the functional seedbeds where plant grows. As the plant grows, it will then looks like a bookmark attached to the comic book, pretty cool. With the MANGA Farming, landfills will then be minimized since we will now use our old MANGA books as our new seedbeds. We can help save the environment and at the same time, make the world a better place to live as we plant the seed we grew in unused Manga comic books and create a cleaner and greener environment.
We now have a lot of eco-friendly furniture widely available in the market, one of them is Rewrite Desk by Iannone Design. The desk is a useful piece of furniture that will fit in perfectly with the saying "old meets new". You might wonder why it fits, simply because, the desk is a brand new furniture piece with modern design but is made of reclaimed materials. Meaning the materials used to complete the desk are old. [Click here to get more details about Iannone Design Rewrite Desk]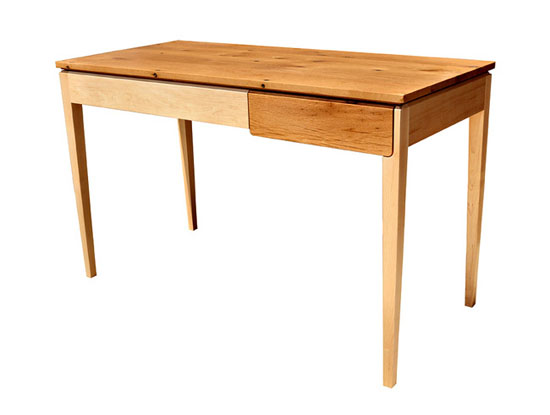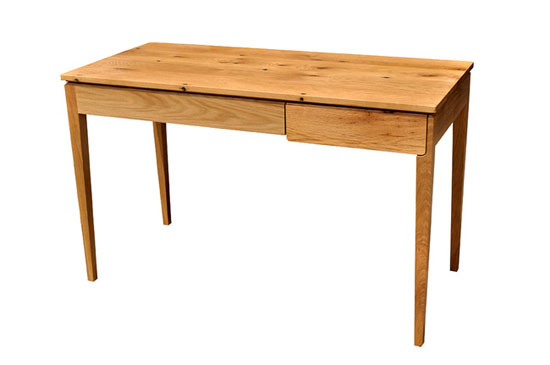 Even at his young age, David Joseph Goteiner shows his love for the environment and takes some of his precious time recycling those old traffic signs. He transforms them into useful furniture pieces. David shared his wonderful projects to IGreenSpot and we are excited to feature them here.
David is a sophomore student at UC San Diego and has a passion for design and sustainability. At his very young age, he has contributed so much to his community and of course to the environment. His designs have emphasis on simplicity and comfort.
Our Recommended Partners
Advertise with us
Archives