Browsing articles tagged with " Tank"
The iMacquarium Fish Tank will give your old iMac computers a new life instead of being destined to our landfills. Apple computers are now getting as sleek and portable as it can be, thus gone are those bulky iMac computers with CRT monitors.
Prefabricated architecture has been known for quite some time now. This has a lot to do to save the environment. Prefabricated houses and other architecture reduce construction time drastically. Wastage can also be minimized since one only needs to install parts for prefabricated houses to complete construction. The Prefab ADU Think Tank in Savannah is just one of the sustainable prefabricated houses erected. The interior of the houses is spacious enough for two office tables. I find it perfect for homes as well for it looks spacious enough for a studio type home. In addition, this construction has 44% recycled items in its interior like LED lighting and the like.
The idea behind this concept is to make user waste water that coming out of your washing machine. We do use around 150 litres of water for a washing machine, after that … why don't we use it again before the water finally go down the drain ? "WashUp" is integrating washing machine with toilet, which mean, it can store wasted water in the toilette-flush tank for us to use when flushing. This also can be a solution for small living space, combine your washing machine and your toilet in the bathroom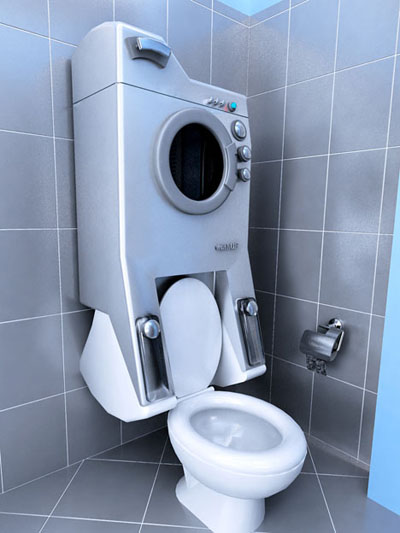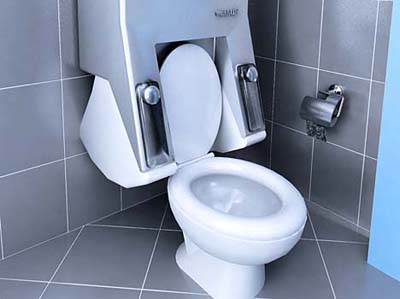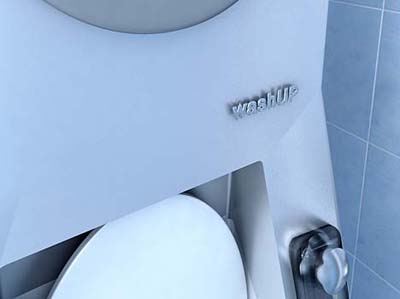 Designer : Sevin Coskun
Our Recommended Partners
Advertise with us
Archives