Browsing articles tagged with " sustainable source"
I can now really say that bamboo just like the coconut tree has so much use in this world. Being a sustainable source of materials, another great design was made using bamboo. Hailed as the Bamboo Water Bottle, this one of a kind design by Lee Beatrous will hold your water safely, as it is safe to our health as well as to the environment. Lee Bartrous' bamboo water bottle also has the lid that will serve as your drinking glass. With some polishing works and finishes, this water bottle will definitely be a fashionable and trendy water bottle for daily use.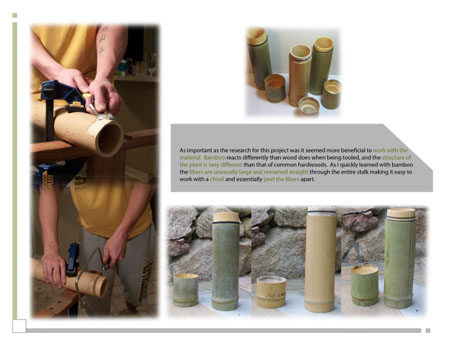 I always wanted to have the most powerful and probably the most stylish laptop. I always tend to eye for new releases from different brands. However, the Luce by Andrea Ponti is something like killing two birds with one stone. The LUCE laptop concept design does not only have sleek and elegant design but also it is double solar powered making and eco-friendly yet modern technology product. With this product, I will get the chance to enjoy elegant and modern design whilst saving some amount of money on my electricity bill since I will be using the sustainable source of energy, the sun.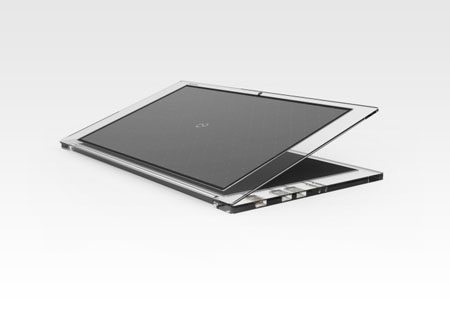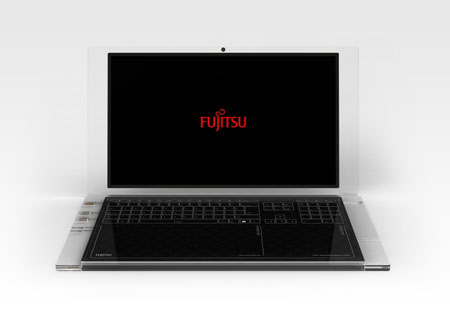 Discarding cardboard may not harm the environment that much, as cardboards easily decomposes. However, would not it be a better world if we get the courage to recycle every little thing in this world? It surely will not hurt us as humans and it will not let us compromise style and comfort we currently are enjoying if that is your concern. The Beute Lamps is an elegant pendant lamp as you see. However, if you were to look at it closely, it is made of discarded cardboards. Let us just hope that this lamp uses energy saving lamps to make even more sustainable.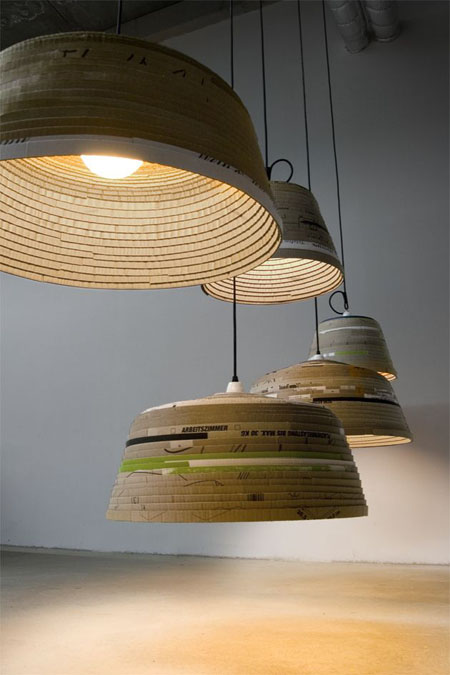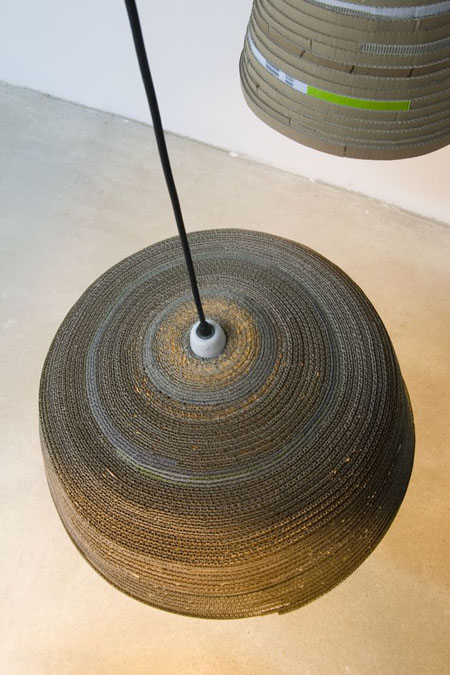 The use of solar energy is definitely the most ideal when it comes to using clean energy and produces zero carbon emission. Obviously, the sun is a sustainable source of energy and thus, will allow users to use it as long as they want without spending too much, unlike if people will use electric or other expensive sources of energy. IKEA is not only a known manufacturer and producer of eye-catching products but also they are one of the companies that were able to produce eco-friendly products and the Solvinden Lamps are the latest addition to their solar-powered lamps. Aside from being solar powered, the Solvinden Lamps comes in different catchy colors of black, turquoise, lime green, and white.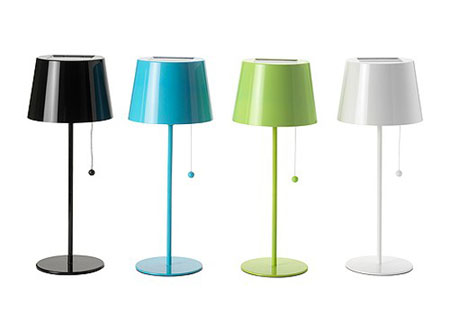 We have seen various designs already that shows care to the environment. However, only a few considers various sustainable resources of energy. If the design is solar powered, it can instantly be a useless item during winter. The Samsung Be concept is exceptional among those sustainable designs we have in the market. His one of a kind product has the ability to use every sustainable source of energy available. The concept has the hexagonal shapes joined with each other that collect solar power through the installed solar cells as well as wind power. However, if both sources were not available, one can make use of the kinetic energy and start rotating one of the modules that made the Samsung Be concept a useful product for all available sources.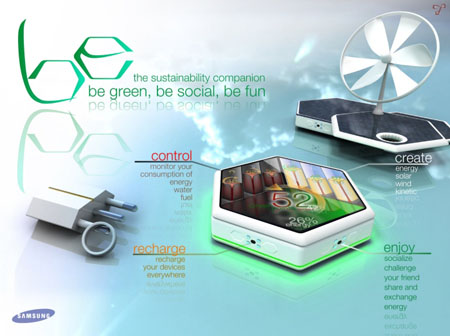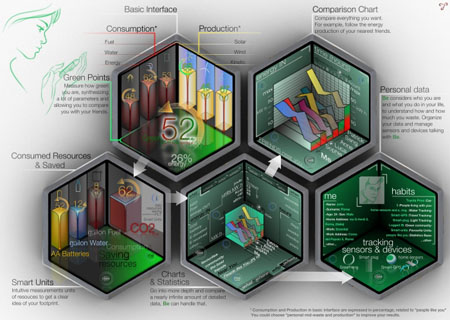 I have always wanted to redesign our kitchen. I keep window-shopping on those kitchen designs showcased in a mall every weekend. I always checked the design, the positioning of each part, and the materials to be used. Until I found this lovely design from Jesco Jan Gerischer and in an instant, it catches my attention. With the name itself, it surely is an eco-friendly one. Bamboo is a sustainable source of material, thus using this in your kitchen design will never harm the environment. In the addition, the kitchen design itself is so lovely. With all the large cabinets and drawers, you surely will have enough space in keeping your kitchenwares, utensils, and all in place.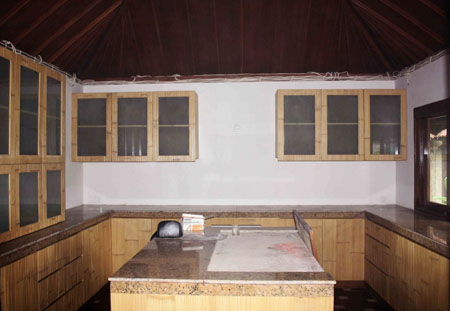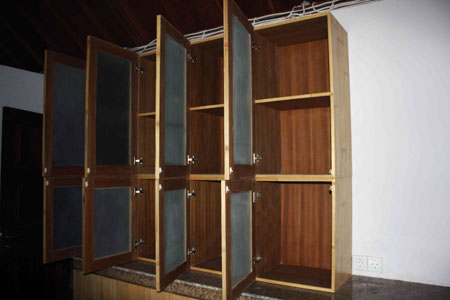 Bamboo is known to be a sustainable source of material. You can have it as a material for your elegant furniture like chairs, tables, beds, and more. It can also be a material for your house and a lot more. Bamboo has a lot to offer and the Spork is just one of its prospective products that we will soon enjoy using. Spork is an eco-friendly pocket-sized spoon and fork made from organically grown bamboo. In addition, this spoon and fork comes handy and can be washed and reused and its eco-packaging delivers your eco-product in an eco-friendly way and wit its stylish and elegant design, it surely will replace disposable plastic spoon and fork in the future.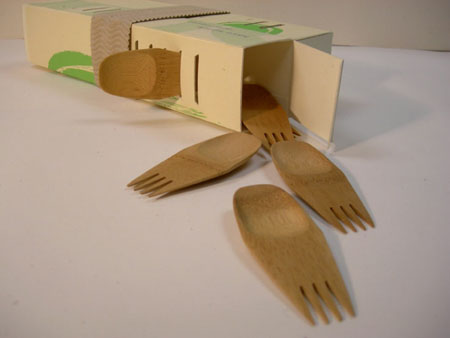 We all know that bamboo is a sustainable source of material, as it grows rapidly as compared to any other sources we have, making the items made of bamboo a truly eco-friendly one. The three-piece Cutting Board set called Totally Bamboo is elegant enough to part of your eco-collection of housewares. Aside from being eco-friendly and elegant looking, the Totally Bamboo 20-7930 3-Piece Cutting Board Set is also sturdy enough and surely cut your food without any mess, as bamboo leave no residue even if you are using the sharpest knife on earth. Besides, Totally Bamboo is cross laminated and is aided with a specially formulated high temperature adhesive. [Click here to get details information about Totally Bamboo 3-Piece Cutting Board Set]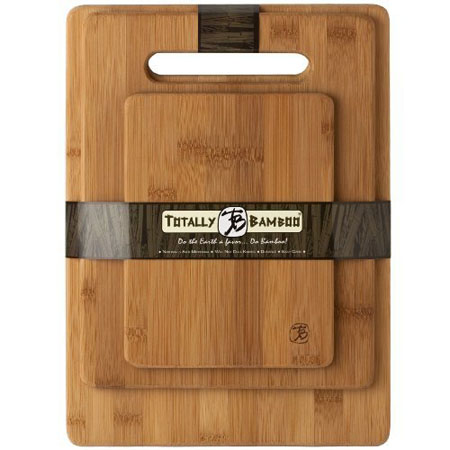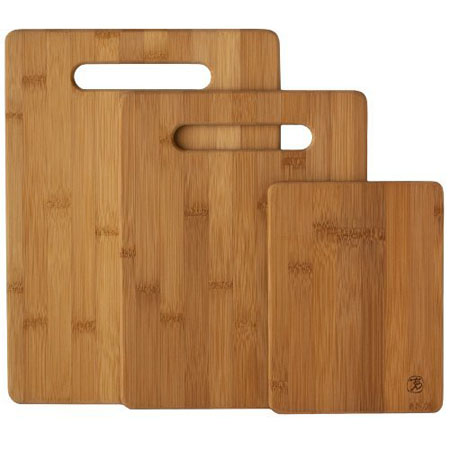 The sun is undoubtedly a sustainable source of energy and it reduces carbon emission drastically. If you care enough for the environment, you surely would love to know how to maximize the energy that the sun produces. The Solar Bean Cooker can be your starting point. Hailed as the Solar Ibex, this solar powered cooker has the ability to cook and boil, thus allows you to cook whatever you wanted. The cooker has a built-in gear motors and auto tracking sunray concentrator that drives the parabolic reflector into the sun all the time. This eco-friendly cooker can be used anywhere as it is foldable, lightweight and packable.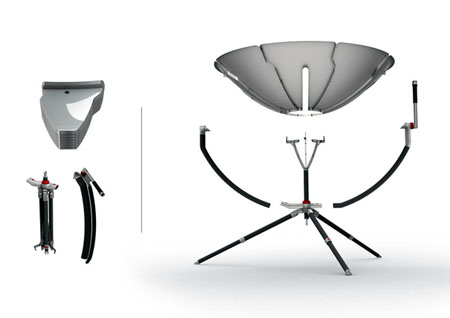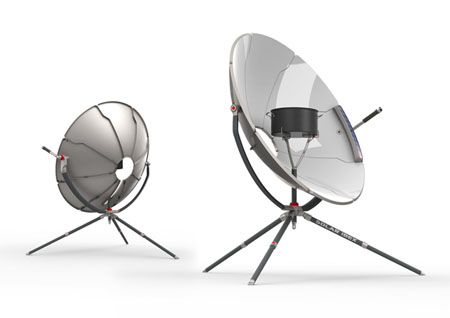 Bamboo has been known to be a sustainable source of materials. It grows faster than any other plants we have on earth making it capable enough to be hailed as a sustainable source of material. Bamboo has getting more attention to the world as more and more designers are already designing items utilizing the said sustainable plant. Joining with the rest of the designers who paid attention to bamboo are Australian designer Esan Rahmani in collaboration with Mukul Damle who made the Bamboo Pavilion. Aside from using bamboo, the pavilion also has solar access, which is the central focus of the communal living area. True to its name as a sustainable shelter, the Bamboo Pavilion has bedrooms and amenities.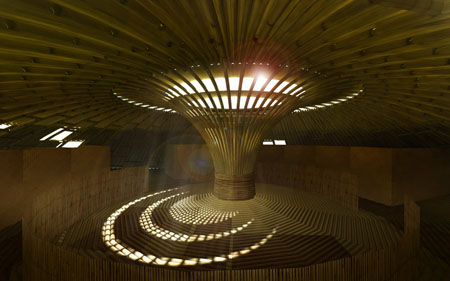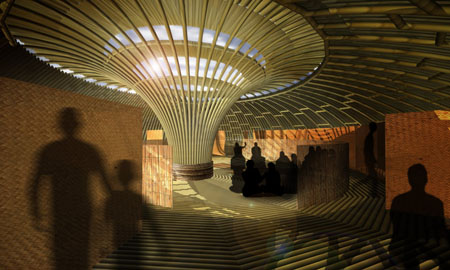 Our Recommended Partners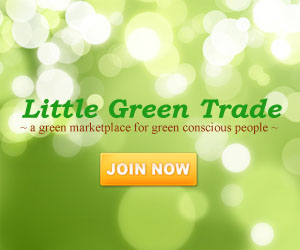 Advertise with us
Archives