Browsing articles tagged with " source of energy"
The use of a generator may cause harm to the environment with the carbon emission it produces but to our surprise ETQ PG30P11 3000 Watt 7 HP 208cc 4-Cycle OHV Propane Powered Portable Generator is very different. As its name suggest, this generator from Eastern Tools and Equipments uses propane to work. In case you are not familiar with propane, it can create LPG eco-friendly energy making it a cost-effective source of energy to power your home appliances.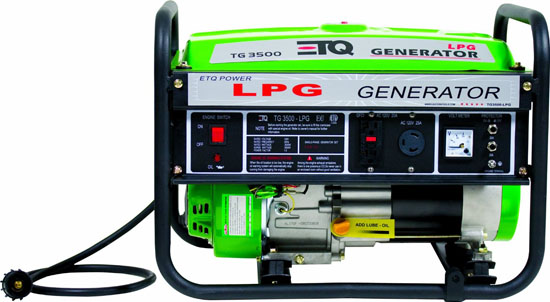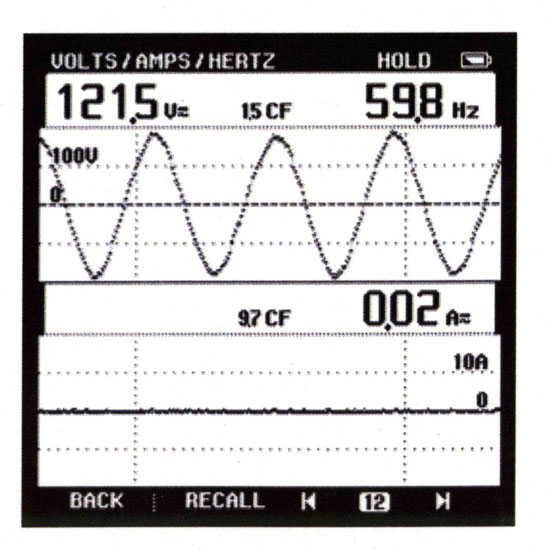 I always wanted to have the most powerful and probably the most stylish laptop. I always tend to eye for new releases from different brands. However, the Luce by Andrea Ponti is something like killing two birds with one stone. The LUCE laptop concept design does not only have sleek and elegant design but also it is double solar powered making and eco-friendly yet modern technology product. With this product, I will get the chance to enjoy elegant and modern design whilst saving some amount of money on my electricity bill since I will be using the sustainable source of energy, the sun.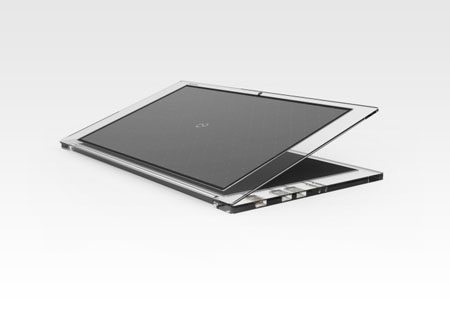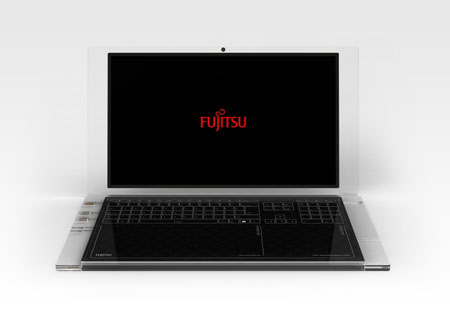 The use of solar energy is definitely the most ideal when it comes to using clean energy and produces zero carbon emission. Obviously, the sun is a sustainable source of energy and thus, will allow users to use it as long as they want without spending too much, unlike if people will use electric or other expensive sources of energy. IKEA is not only a known manufacturer and producer of eye-catching products but also they are one of the companies that were able to produce eco-friendly products and the Solvinden Lamps are the latest addition to their solar-powered lamps. Aside from being solar powered, the Solvinden Lamps comes in different catchy colors of black, turquoise, lime green, and white.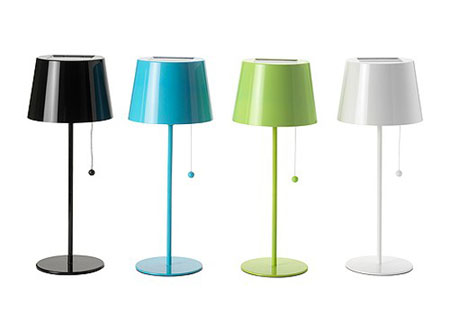 We have already heard a lot about solar powered battery charger and any other solar powered device and the like. It is now time for us to diverse and give attention to some other sustainable sources of energy aside from the sun. Wind is another source of energy we can benefit. The windmill is the most known device that collects wind and transforms it into a useful energy. Obviously, windmills are not ideal for household or mobile use. The AERO E is the opposite of the windmill. This wind-energy collecting device is a portable one and transforms the collected wind energy into an electricity wirelessly with the help of an induction and eventually charges your phones.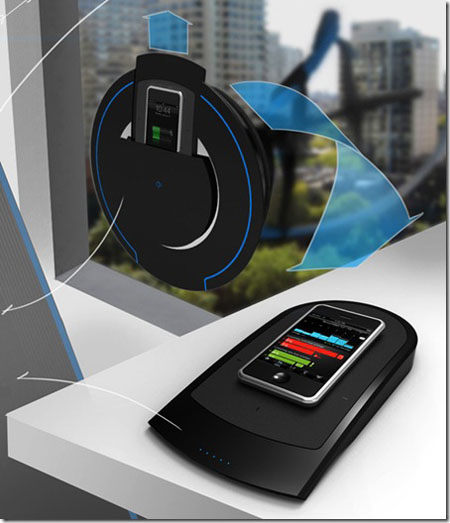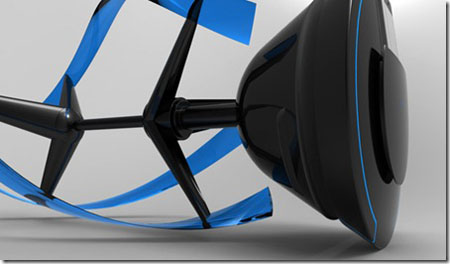 We have seen various designs already that shows care to the environment. However, only a few considers various sustainable resources of energy. If the design is solar powered, it can instantly be a useless item during winter. The Samsung Be concept is exceptional among those sustainable designs we have in the market. His one of a kind product has the ability to use every sustainable source of energy available. The concept has the hexagonal shapes joined with each other that collect solar power through the installed solar cells as well as wind power. However, if both sources were not available, one can make use of the kinetic energy and start rotating one of the modules that made the Samsung Be concept a useful product for all available sources.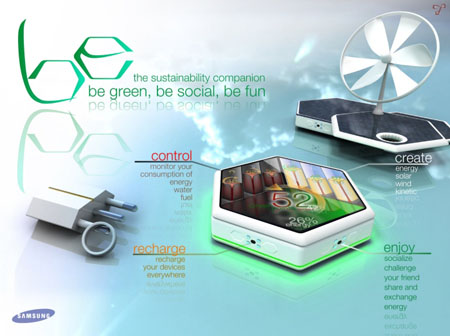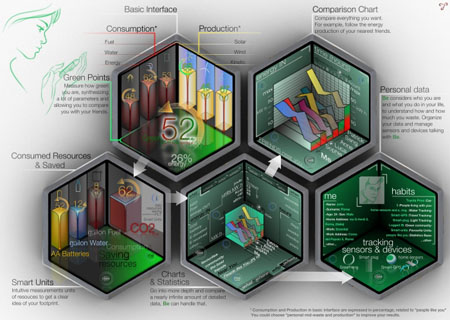 Biodiesel is a renewable source of energy and only a few knows about it still. Designer Ben Guthrie had made a step to introduce Biodiesel to people who want to help save the environment without compromising the comfort that they currently enjoy with life. They can still continue to drive their cars at a lesser cost and carbon emission and help keep the environment safe and clean. However, the Biodiesel machine available in the market today is expensive and the DIY on the other hand is messy. Unlike what designer Ben Guthrie has presented, it will allow green minded people to make their own biodiesel and live the eco-friendly life, without overspending and less mess.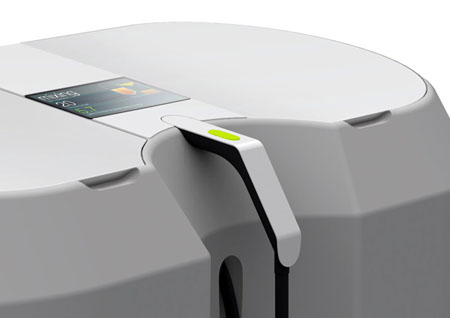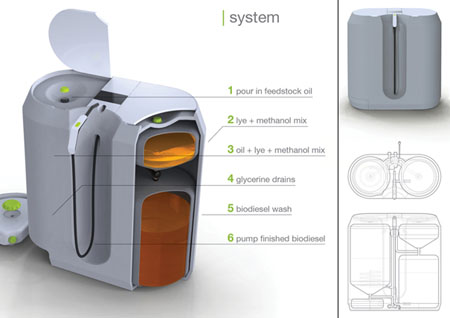 The sun is undoubtedly a sustainable source of energy and it reduces carbon emission drastically. If you care enough for the environment, you surely would love to know how to maximize the energy that the sun produces. The Solar Bean Cooker can be your starting point. Hailed as the Solar Ibex, this solar powered cooker has the ability to cook and boil, thus allows you to cook whatever you wanted. The cooker has a built-in gear motors and auto tracking sunray concentrator that drives the parabolic reflector into the sun all the time. This eco-friendly cooker can be used anywhere as it is foldable, lightweight and packable.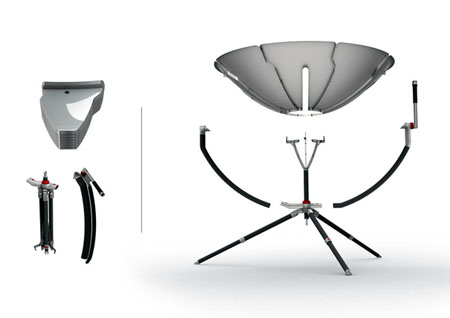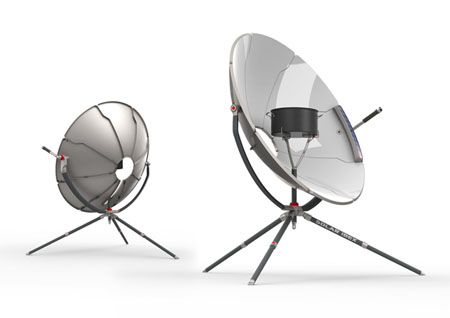 With the aim to promote the use of sustainable and clean source of energy, the Xof1 is created. Designed by Marcelo da Luz, the Xof1 is a solar powered car with the shape similar to a saucer. The car is designed with a hope to set a world record that at the same time will benefit human as well as the environment. Currently, this eco-friendly car is set to travel across a 185-kilometer ice road. Though the distance record has already been achieved last October of 2008 is Victoria, B.C., this saucer shaped solar powered car is hoping to pass its current challenge.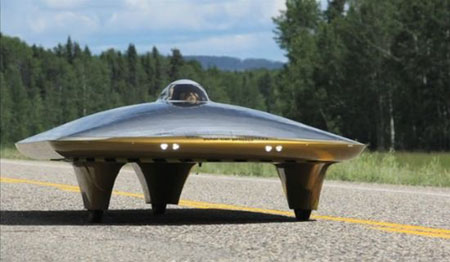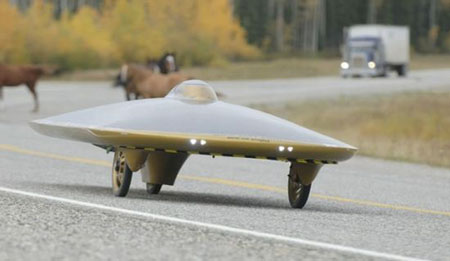 If you are lucky enough to have the sun that shines so bright, then you can have the chance to put on a solar vest while soaking up the sun and have your electronic gadgets being charge while you are on the go. The solar vest has 4 solar panels with 8,800mAh capacity, a multiple connectors, a canvas vest, and a 5V, 6V, 9V, 12-20V output. Priced at $140, this solar vest works perfectly to people who are always outside and carries their gadgets with them all the time. They can now save on energy usage, as they don't need to plug their chargers on an electric socket just to get it charged. With the sun as a sustainable source of energy, this product is truly and environment friendly one.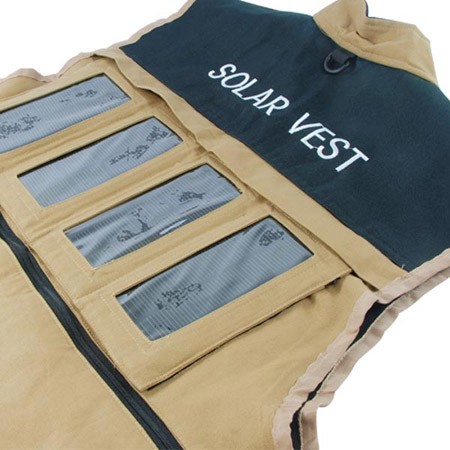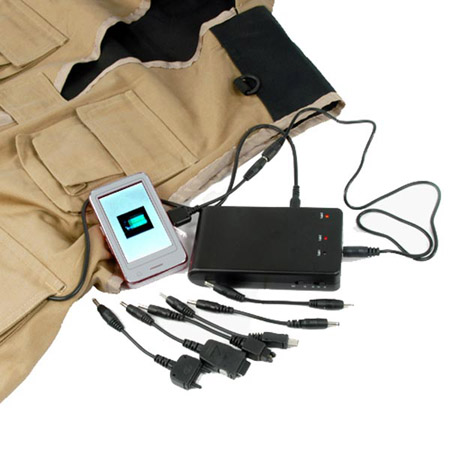 Source: Chinavasion via Geeky Gadgets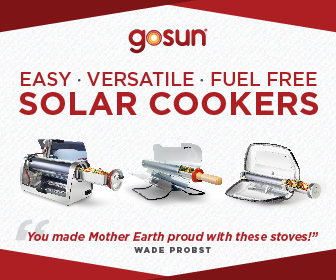 Our Recommended Partners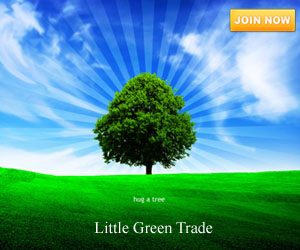 Advertise with us
Archives