Browsing articles tagged with " household"
Water scarcity can never be a problem if we are just smart enough to find for natural resources particularly, rain. With the Rainwater Collecting by Urban Structure, we surely will have no excuse at this time to collect rainwater and have it used for our household needs like cleaning our garage, cleaning our bathrooms or toilets, watering our garden and the like. Every part of the world are experiencing rainy season and thus, we all are given the chance to collect the rainwater and surely no one will experience water scarcity anymore while we are helping save the environment on the side.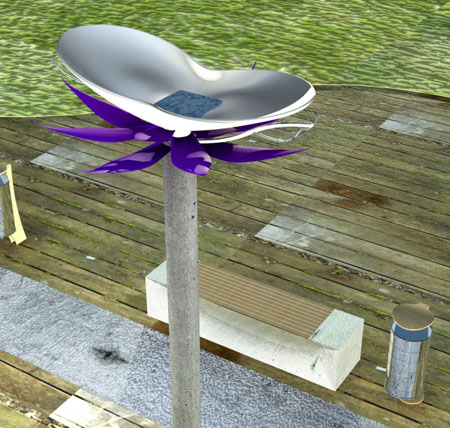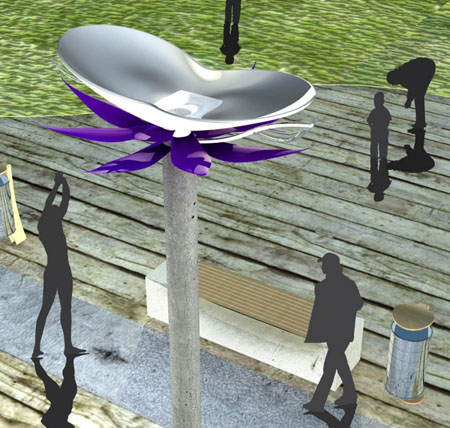 Eco-friendly packaging materials have been developed for quite some time already. Many of the companies today like those from the food and drugs industry, clothing, household, architecture and more and now into using eco-friendly packaging for their products. Some have their packaging made of recycled materials while others are into recyclable packing design. Computer giant DELL joins with many of the companies and have their Ecovative Mushroom Packaging to be used for shipping. In this regard, DELL is known to be the first technology company to practice eco-friendly lifestyle by using Ecovative material. If every company will be like DELL, having a clean and safe environment can be easily achievable.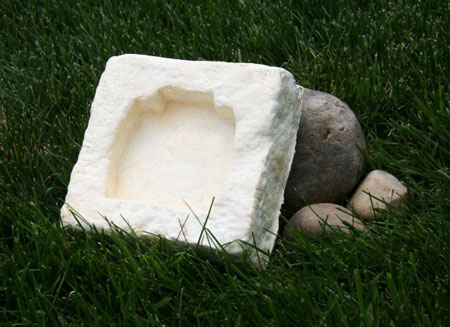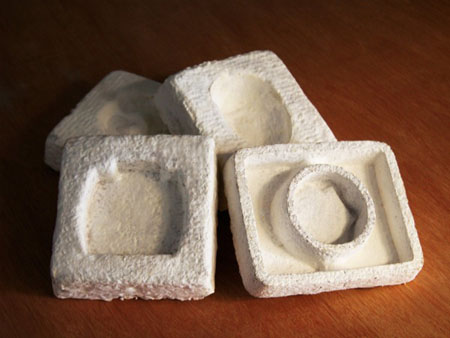 Electricity consumption per household has constantly growing with the popularity of modern technology and household appliance, which resulted into waste of energy most of the time. The Eco-pulse will eliminate this kind of energy wasting incident as it reminds you of your energy consumption in a cute and stylish manner. The product has the ability to educate users of all ages with its electromagnetic fields that serves as the pulse seen on its display like what you can see in a stethoscope giving you the idea of your energy usage. In this way, you will be in an alert mode and can easily control your consumption.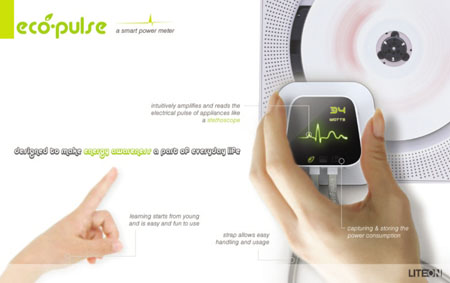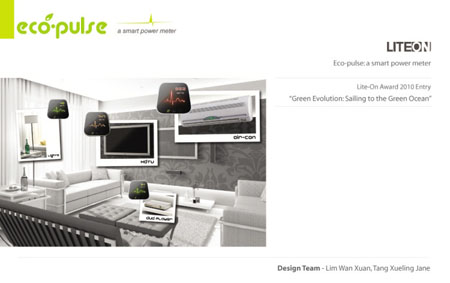 We have already heard a lot about solar powered battery charger and any other solar powered device and the like. It is now time for us to diverse and give attention to some other sustainable sources of energy aside from the sun. Wind is another source of energy we can benefit. The windmill is the most known device that collects wind and transforms it into a useful energy. Obviously, windmills are not ideal for household or mobile use. The AERO E is the opposite of the windmill. This wind-energy collecting device is a portable one and transforms the collected wind energy into an electricity wirelessly with the help of an induction and eventually charges your phones.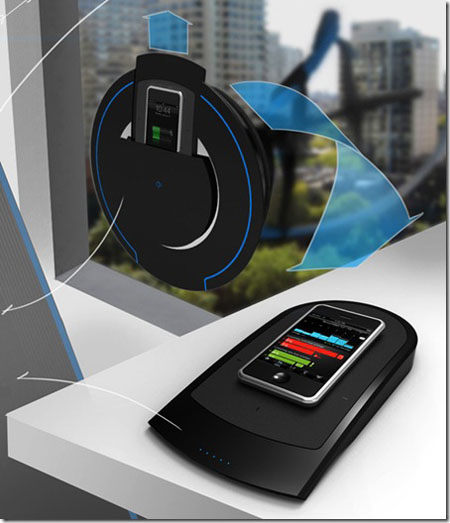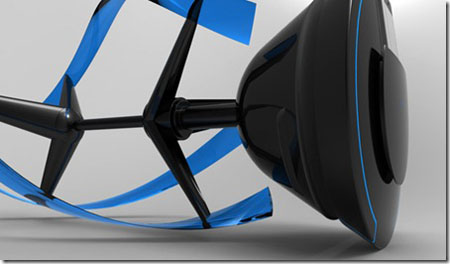 With the vast call to help save the environment, many are now aware of it and are doing their part in saving the environment. These moves include recycling, using zero emission cars, and the most common for business entities, the installation of solar panels. The Ten Million Solar Roof Initiative is proposed by Senator Bernie Sanders of Vermont but unluckily was stalled due to lack of support. However, if this proposal will get into fruition, US household will definitely have a decrease in energy cost of about 75 percent, which is a huge savings already. This initiative will not only save the environment but the people from high electricity cost as well.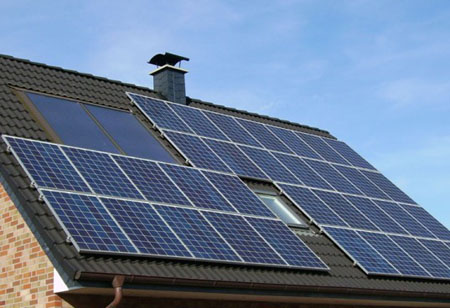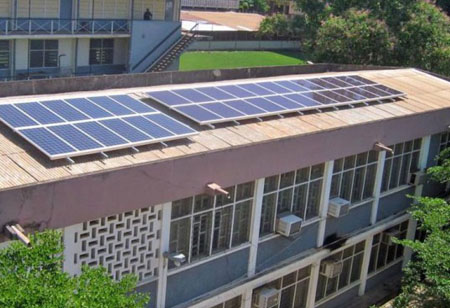 Source: Solar Roof Initiative via Inhabitat
If you are thinking of ways on how to help save the environment, you can start with patronizing eco-friendly products like the Hema Lamp. Designed by Matthew Wegner, the Hema Lamp uses co-friendly materials like corn husks, cotton, use bottle container and more. After you have enjoyed the lamp, you can now start making your own, as the lamp's packaging includes instructions and ingredients for your reference. With the materials, presumably, you make use of those that are available in your household or in your surrounding area. In addition to being eco-friendly, the lamp also has the warm and elegant look and illumination, making it ideal for a home or office with different interior.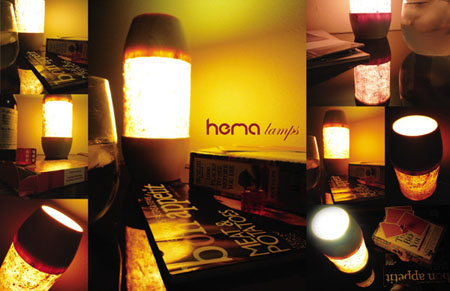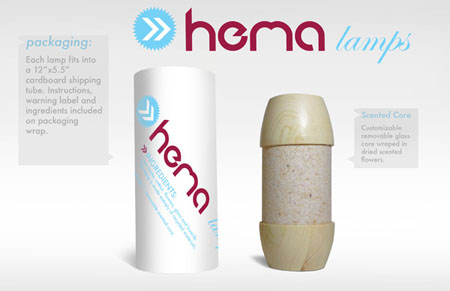 Disposing off your garbage will now never be a problem because of the spinning composter. All you have to do is to turn it on and viola, your garbage are now turned into a gardening fertilizers. You not only save the earth from landfill, but also you are able to help produce fresh air by making your gardens into a paradise of blooming trees and flowers that will surely produces fresh air and make you fell refreshed all the time. I find this product perfect to every household and to those who loves gardening. This may not be a luxurious item in a household, but instead it is a need, especially now that we are facing some environmental issues. [Click here for more details about Spinning Composter]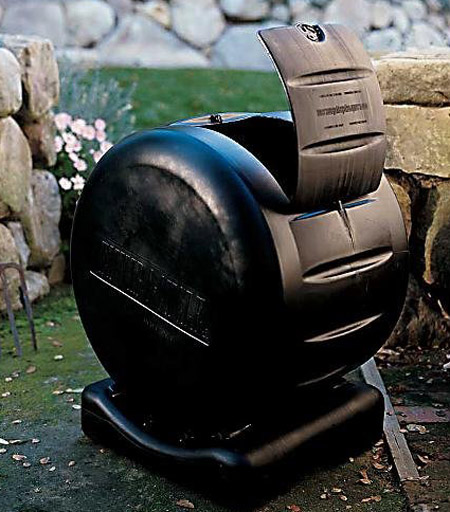 I am obviously excited to avail of this wind turbine from Magenn Power. Obviously, this will save us from the high gas prices. However, I am doubtful if this is available for individual consumers like us. I have a feeling that this is available for corporation or groups. By they way, it is still a helpful step to save from gas. Maybe household owners will just form a group to avail this turbine and have it distributed in each household. I find it very helpful to individuals, I just wish that this turbine is allowed to be install here in our place.
Designer Maja Ganszyniec has designed the Plugless Sink, which is being inspired by the bowls in the past. In addition to that, it also allows its users to use the sink in a more economical and traditional way. This unique plugless sink allows us to see the amount of water we use everyday and eventually save. With its cute and elegant design, this sink will surely be a hit in every household. Since it is detachable, it allows users to transfer the sink whenever and wherever they wanted to. I also found this sink perfect in every food chain or restaurant for the use of their clients in washing their hands, but quite impractical.
via HomeTone
Our Recommended Partners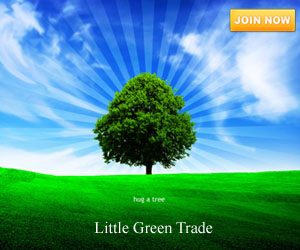 Advertise with us
Archives