Browsing articles tagged with " carbon emission"
We all know that wood is a biodegradable material and does not harm the environment, thus made the Bonobo Plywood Bicycle and eco-friendly one. I felt so delighted seeing designs like these with care to the environment. If you are an avid reader of iGreenSpot, you should have read some time ago about the Bambike made of Bamboo.
Reducing carbon emission has been becoming a long time project to save the environment and the use of bicycles like the Vienna Bike is just one of the solutions that are now widely practiced among many. The Vienna Bike is unlike the traditional bike that leaves users destined to pedal every time they travel.
Despite of the modern lifestyle that we are in right now and the highly modernize device that are widely available, many of our brothers and sisters from other parts of the globe are still in the less updated lifestyle like cooking indoors in with open wood fires. We all know that this cooking process produces toxic smoke and obviously is harmful to the environment and the people surrounding it.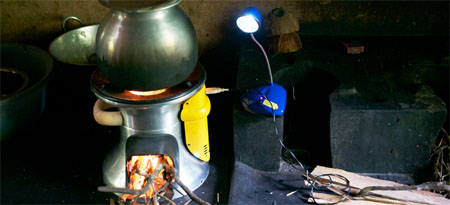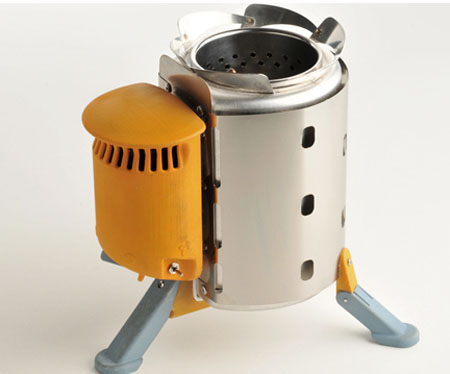 Continue reading »
Saying goodbye to those smoke belchers is now becoming an easy task with the various eco-friendly vehicles designed for the purpose of reducing carbon emission and saving the environment. The Tucer 2009 by Spyros Samaras is just another addition to the earth-friendly hydrogen-powered vehicles. Consuming 1 liter of fuel for a 371km distance, the Tucer 2009 will surely help us save not only the environment but our pockets too. This feature definitely is just one of the many reasons why, the Tucer 2009 took first place at the safest car category during the European competition. The glossy outer finish made this car a desirable one.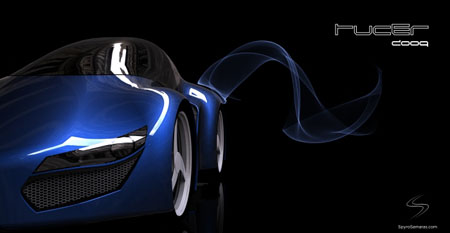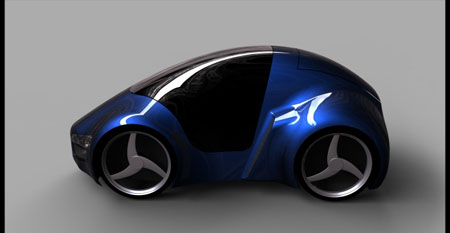 Presumably, majority of us have experienced riding in a bus. Designer Yu Hiraoka has created an extraordinary bus that one can ride in a sustainable manner called the Ballena. What made this bus extremely different is it being a Sea Bus. In addition to that, the Ballena Sea Bus is sustainable enough as it is electric powered, thus will not produce carbon emission like those of gas powered sea vehicles. With a shape inspired by a whale, the Ballena has the ability to transport up to 60 passengers at a time. Hope this concept will come into fruition and will be available in many islands across the globe.
A radiator is an important heating solution for people living in areas with longer cold seasons. Having a radiator at home obviously causes for their electricity bill to balloon and eat up a huge chunk of their monthly budget. The SUN container is an additional heating solution that works like a radiator but will not eat up as much energy as the traditional radiators. As it names suggests, the Sun collector uses solar energy to keep running. Thus, a person's energy usage will drastically reduce as well as the electricity bill of course, which will give them huge savings. In addition, the use of sun power produces zero carbon emission and thus, will keep the environment safe at all times.
Biking alone is a clean act for the environment. It produces zero carbon emission and thus promotes clean air. However, we can do cycling in a cleaner and greener way with the help of the Black Walnut bike frame, fork, and stem. As the name suggests, the black walnut is obviously made of wood, a material that easily decompose, thus will not harm the environment. We just hope that these black walnuts are sustainably harvested and are FSC approved. In this way, we can keep the air clean at all times while preserving our forests and keeping it last a lifetime.
Biking has been a long time known zero-emission transportation tool. Today, we rarely see people on their classic bicycle designs for transportation purposes. People with bikes nowadays are aimed to satisfy their sports adventure desire, cycling or mountain biking. The Boxcycles is a classic earth-friendly bike but with an uncompromised quality. The Boxcycles will allow you to take your child to the park, market, and wherever you want in a safe manner with its e-coated alloy frame, front disc and rear coaster breaks and 9mm marine ply box with rain cover made of nylon and acrylic making you feel safe for your kid and the environment at all time. Other than you kids, you can put your stuffs in the box when biking to your destination making it your eco-friendly wagon and enjoy comfortable travel whilst feeling guilt-free when talking about carbon emission. Instead, feel great about doing something good for the environment and to your fellowmen's health.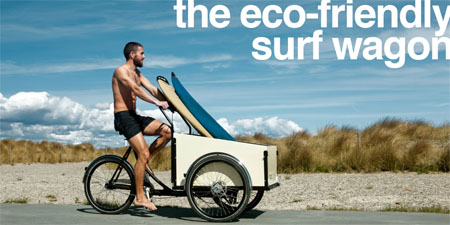 We have seen a lot of sustainable transport device design. Some are hybrid powered while others are human powered. The Diwheels is another sustainable transportation device designed to produce zero carbon emission because it is completely electric powered. The device looks pretty much like what you see in the Transformer movie and I find it not for those with motion sickness. You might wonder why it is not good for people with motion sickness, simply because, the Diwheels allows its riders to drive even when upside down, despite having the slosh control to keep the vehicle in place while moving forward. Watching the video might explain everything.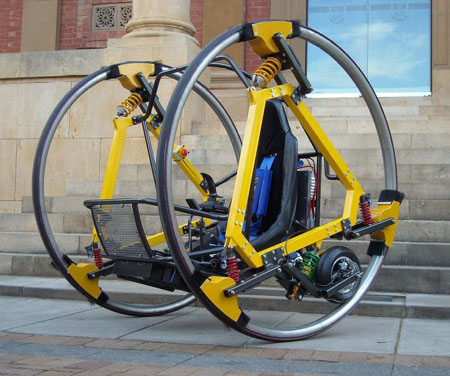 Source: The University of Adelaide
Fancy creations ideally are made of first hand materials. But sustainable living advocates might condemn it, as they always wanted to make use of every single old item as they can to reduce waste and carbon emission. Designer Adonde had just added to the list of items eco-friendly people must collect. Made of recycled cardboard and colored paper, this wonderful creation of nesting boxed has the ability to keep your small items at home or office in-place and will definitely make your working desk clutter free. Other than being made of recycled cardboard, other green feature of the nesting boxes is its ability to being flat-packed to save space during transportation. Assembling the nesting box is made easy with the complete instruction attached on how to put the pieces together. User can have the option of using the boxes all together or have them used separately. It solely depends on the users whatever they feel comfortable and fun.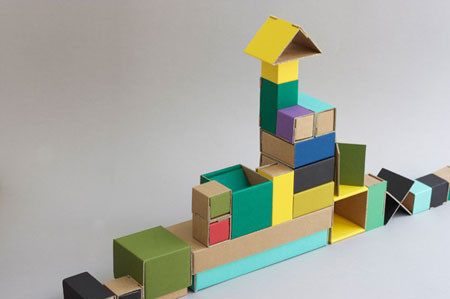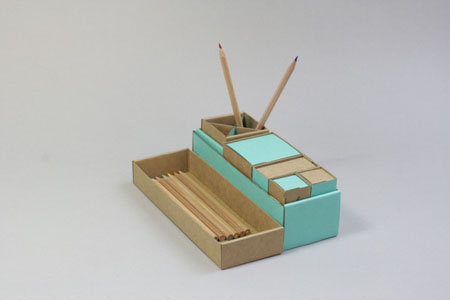 Our Recommended Partners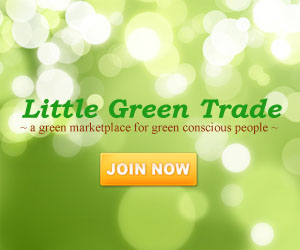 Advertise with us
Archives