Search results for : juguetes hechos con material reciclable
Green and extremely beautiful is what best describes the green Void by Lava. The Green Void is a structure that runs rings and straps around the central space of the building and leaves it in place where it is being inserted. The green void is fairly organic similar to a climbing plant, and this huge and colorful structures toured more than six stories high as part of its exhibit that is set on a temporary basis in the building. Aside from keeping the building in place, the structure also delivers variety of views from each floor. Currently, the green void is 100 percent transportable and reusable.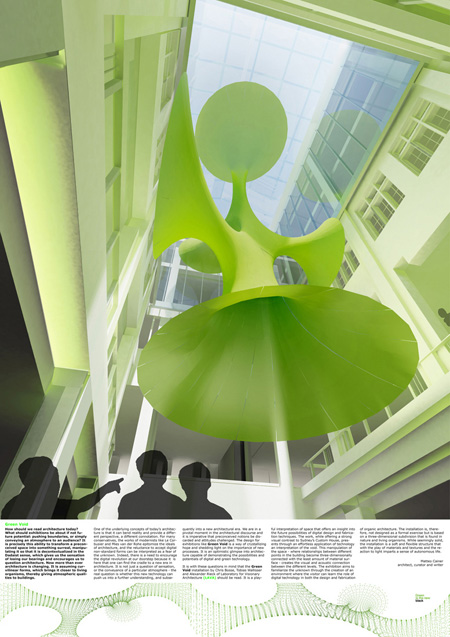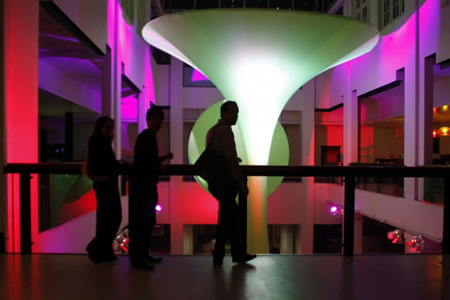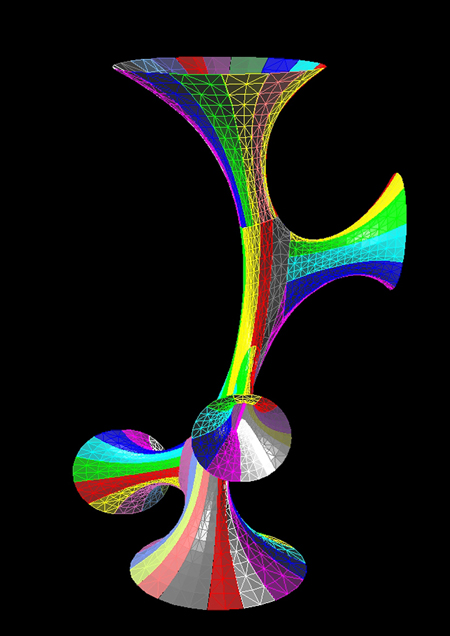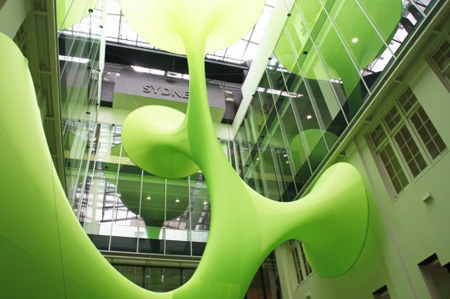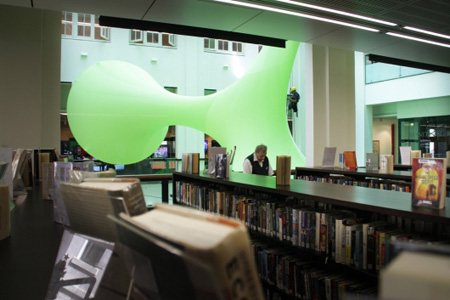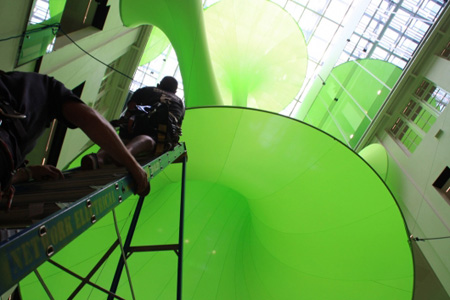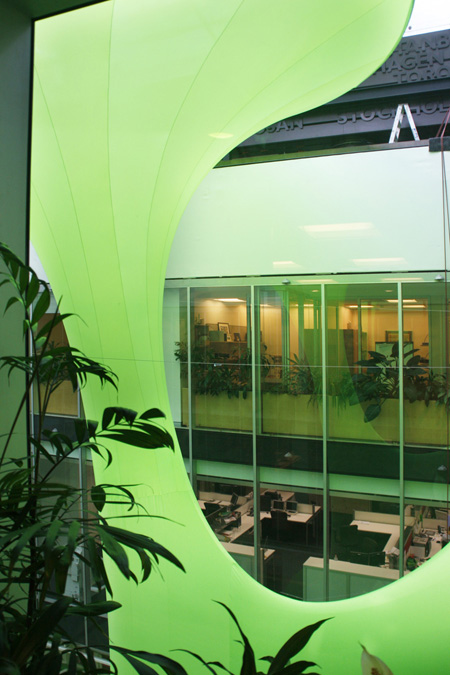 Source: Lava via Plataforma Arquitectura
Solar powered lights are now starting to grow, as more and more people are getting aware of caring and saving the environment. IKEA Solar Lighting is a new and playfully solar powered lantern that will definitely give you a bright and beautiful glow at night. You can have it hanged up or erected using its sturdy stand. What's nice about these solar lightings is that, it hides the solar panel making it discreet, though its not sure if hiding these solar panels will affect the charging and performance of the light. Apart from that, the solar lighting is generally awesome. This is perfect for your garden giving them an attractive glow at night.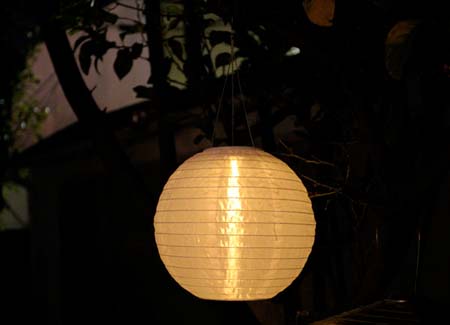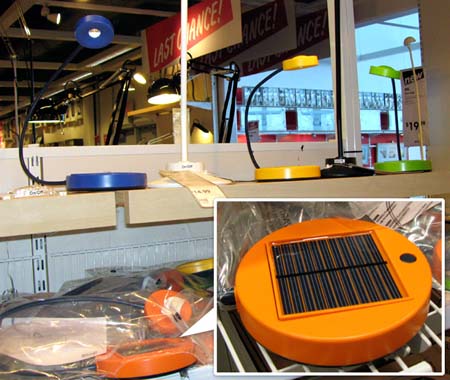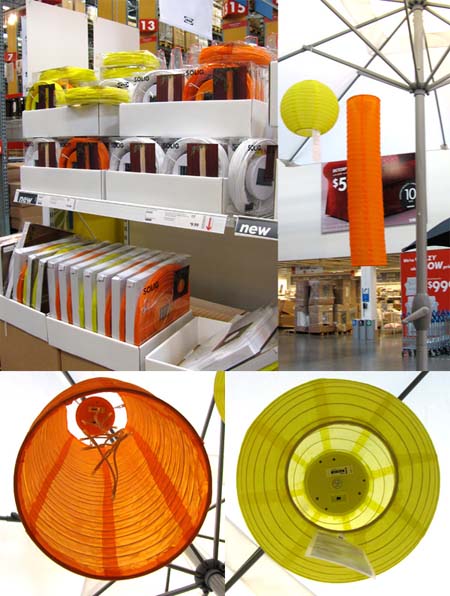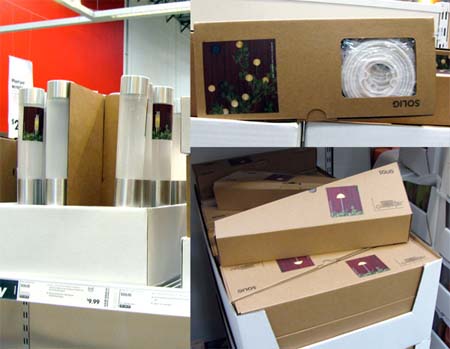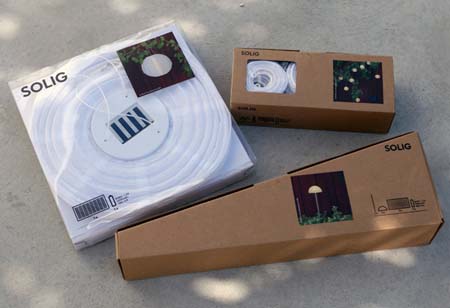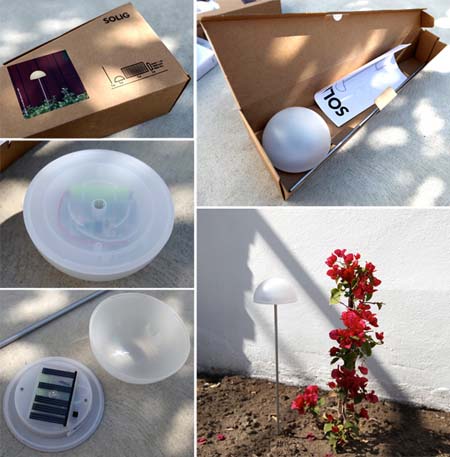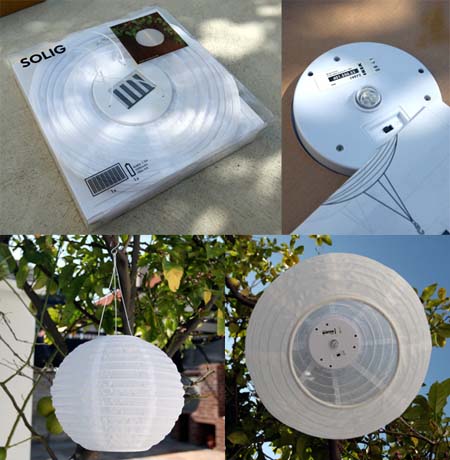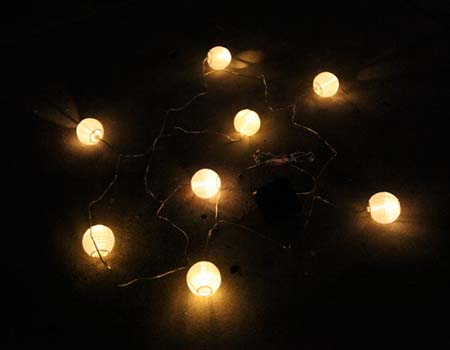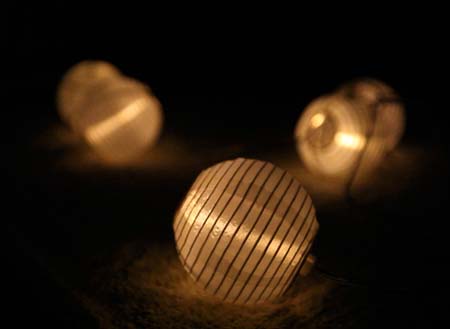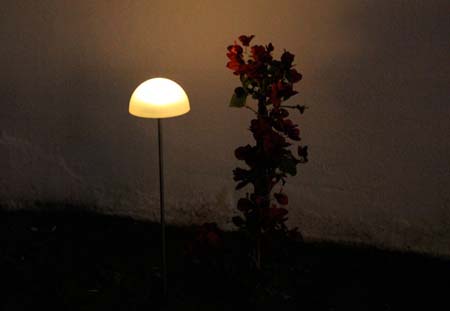 Source: Notcot
An eye-catching piece of art made from recycled telephone books pages is what the Altered Telephone Book Pages Hive is all about. Designed by Kristiina Lahde, the Hive is presented during the exhibition happening at Oakville Galleries in Gairloch Gardens.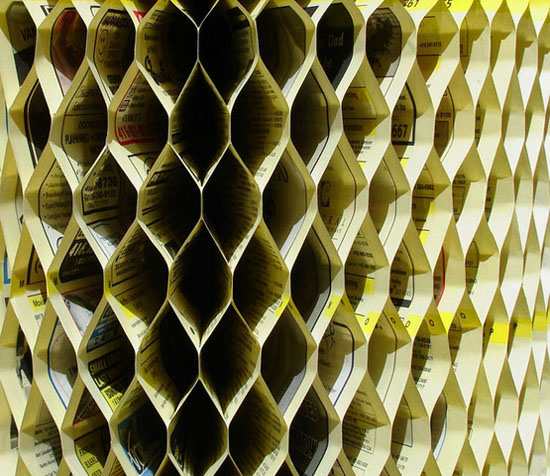 True to its name, the Hive looks like a beehive. With the yellow colored telephone book pages, the HIVE looks even more realistic. This one of a kind art installation can be perfect for showrooms, lobbies, and even at a home's living room. The Altered Telephone Book Pages Hive will surely create an artistic feel to every home or office without harming the environment.
Source: Kristiina Lahde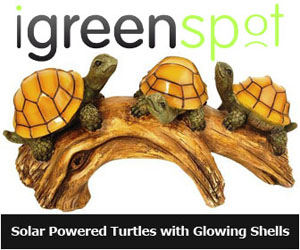 Our Recommended Partners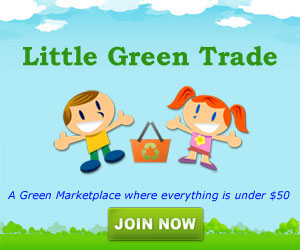 Archives