Search results for : juguetes hechos con material reciclable
Thousands of trees are felled each year. Some of them are transformed into palettes which are lost, abandoned or burned. So why not think something like this : Cans + palettes = Le Cadre "frame"
The idea of this aluminium cans photo frame is after twelve or so treks throughout the world (Yémen, Iran, Ladak, Mongolia, Sumatra, Kirghisie, Equateur…), family and friends wanted to see, and see again, some of the 'photos that had been taken. This led quite naturally to the idea of an exhibition.
But it seemed rather incongruous to present these 'photos from "all over the world" in standard frames. What was needed was to invent a frame compatible with the 'photos we intended to present (from regions off the beaten track whose crafts are at the same time rudimentary and exceptionally inventive). The frames could be made by Brahim in Yemen, Asiz in Indonesia, Anatoly in Kamchatka, Djarkin in Kerghisie using materials available to everyone: planks cut at an angle of 90°, glue (which can be produced by anyone anywhere in the world), nails, and aluminium drink cans for decoration.
After a year of trials and errors, these frames are at last as good as expected. You can find the exhibition which will take place in Nancy, France in May 2008.
Product Page : Atelier Arduini
Beautiful soft glow comes from this Leaft lamps can surely add beautiful atmosphere at your house. Designed by Stephan Siepermann, each luminescent leaf is composed of recycled plastic casts that wind together into a binding branch. The effect is truly amazing, a magical weaving fine lucent lines into delicate interplay of light and shadow.
Designer : Stephan Siepermann via Inhabitat
Recycling parts of various automobiles including the Volkswagen golf GTI, Audi 80, and Citroen Xantia, former French hospital technician Francois Knorreck has created the Snaeffel. The Snaeffel is a hybrid car/motorcycle that was built after spending 10 years and 10,000 hours of work and €15,000 worth of money. The look of the snaefell can be a bit off, but considering that it is a hybrid one and was made of recycled materials from various vehicles, it can be a favorable product for our environment. The performance of this vehicle may not have been disclosed yet, but this presumably works out fine on the street.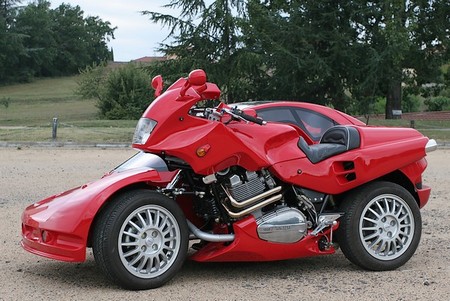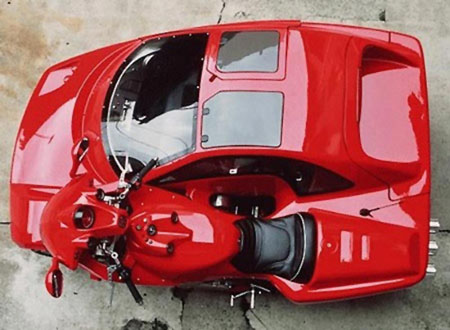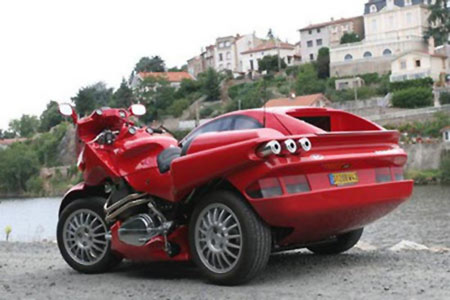 Via: Designboom
Our Recommended Partners
Archives
Social Networks