Search results for : ar condicionado green
Lighting system is very important since they are one of the basic needs especially at night. However, designer Peter Liversidge together with architect Asif Khan, they have created the wonderful and friendly Tetra Light. Its light is made from CNC machined aluminum and is fused using an adhesive same as that of the ones that hold aircraft wings together. On the other hand, the tetra lights diffuser is a custom-made hand-blown glass, and each component is available to be joined and re-arranged with the use of connecting tubes of different lengths. Each attractive color of the Tetra light is imparted through the stove-enameling process.
Source : Peter Liversidge and Asif Khan via Dezeen
Wood cutouts normally are discarded to landfills as they can never be used again being a cutout but in the case of the Nieuwenhuyse Eco-fashion Collection. Fashion designer graduating student Stefanie Nieuwenhuyse was able to create a stunning fashion collection out of the plywood cutouts.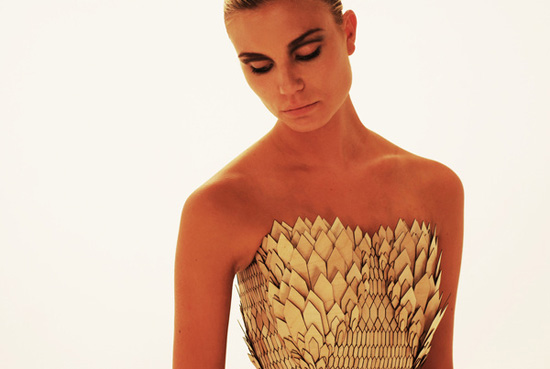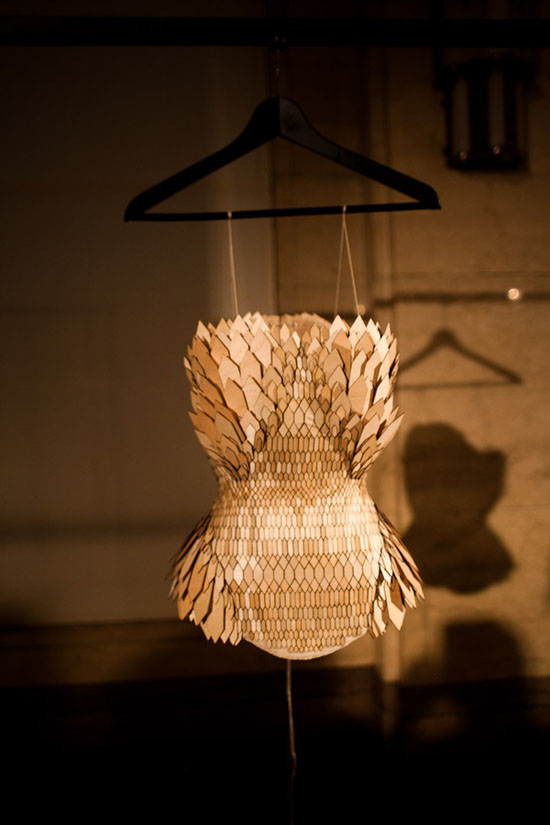 Nieuwenhuyse collected the wood cutouts from her school's workshop, put them together by gluing the wood cutouts together in fabric or cotton, and was able to create a wonderful collection of dresses and other designs create an image similar to a snakesking. The Nieuwenhuyse Eco-Fashion Collection will be presented at the London Fashion Week and was completed in collaboration with InCrops Enterprise Hub, a bio-waste company.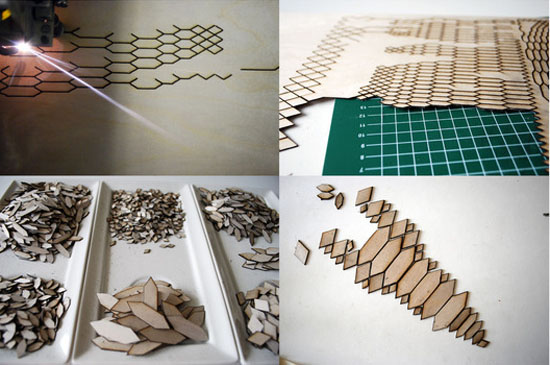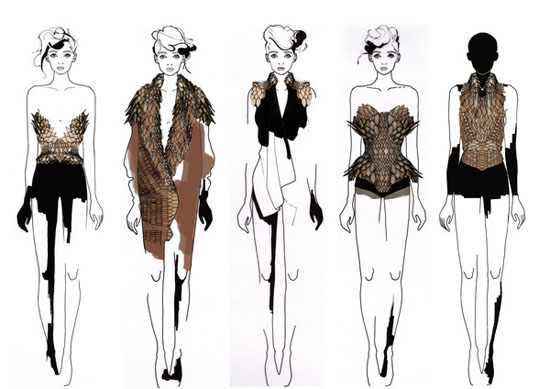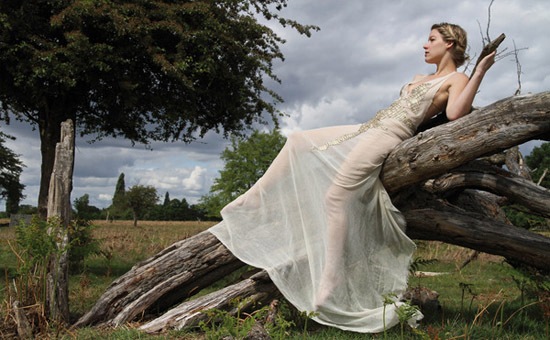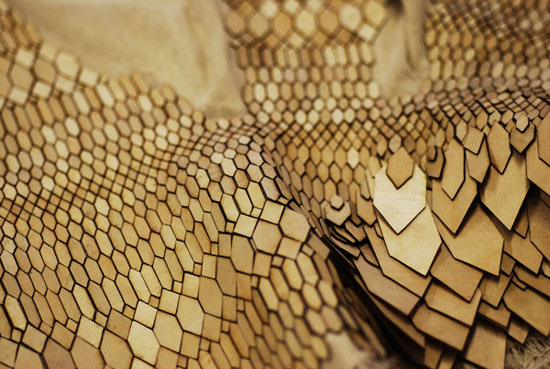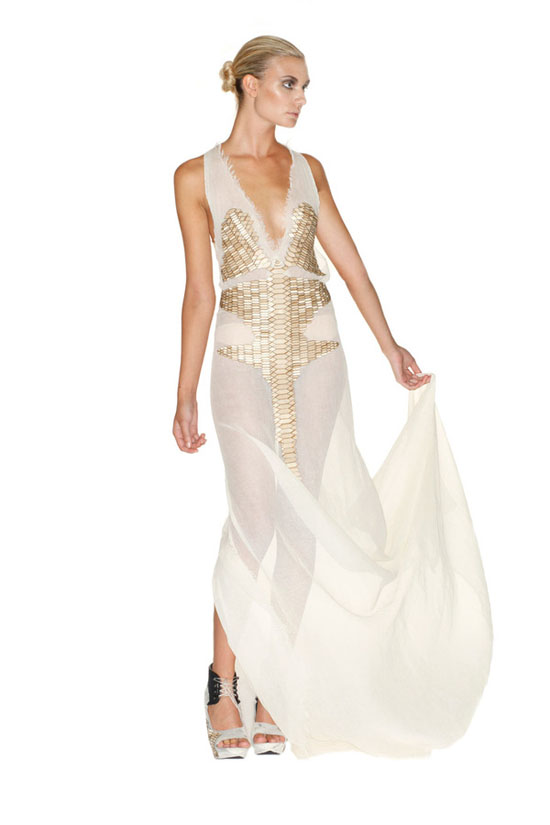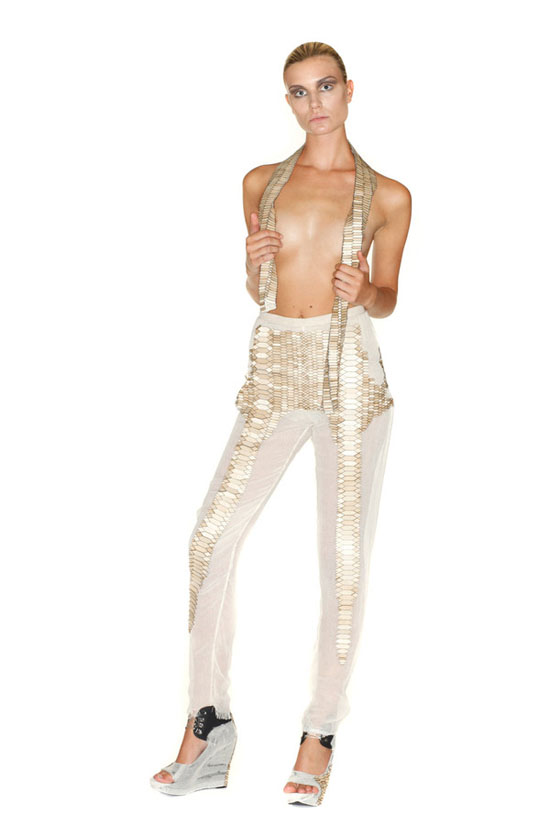 Source: Stefanie Nieuwnhuyse via TreeHugger
Cork manufacturers discard their cutouts and wine drinkers discard corks after drinking. This act obviously adds to the growth of our landfills, which is not favorable at all to the environment. That is why, I want to share this wonderful eco-friendly creation from aprodukt called the Kork iPad Case. It takes advantage of the used corks and the product itself is recyclable as well. Thus, there is no way for the users to produce carbon footprint while using this as a protection for their iPad. Aside from being eco-friendly, the ergonomic shape and feel are just a few of the added features that users will surely enjoy.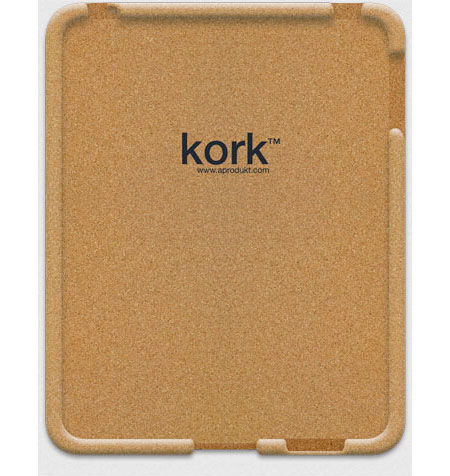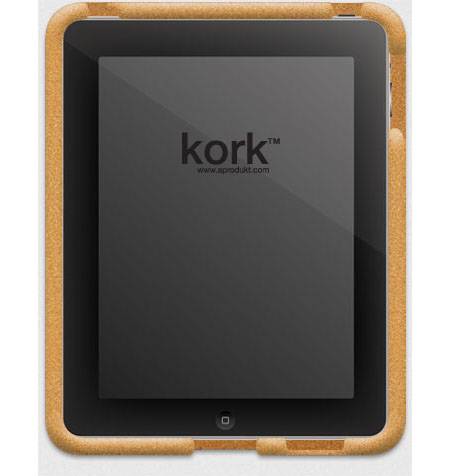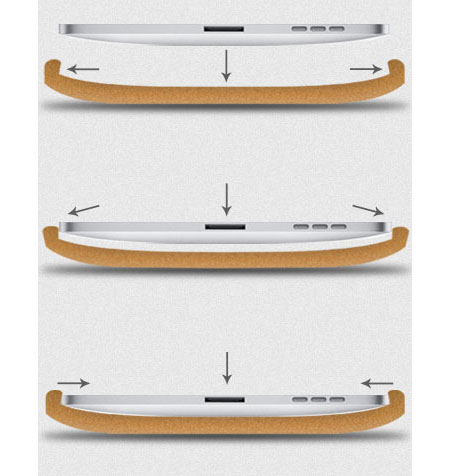 Source: Aprodukt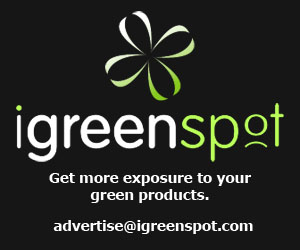 Our Recommended Partners
Archives