Browsing articles in "Pets"
Designer David van Alphen has submitted their wonderful and eco-friendly product called Atomic Birdhouses to Igreenspot. What made this stylish birdhouses eco-friendly is that, it is handmade and has bird feeders made from recycled wood. In addition, these houses are also finished with soy-based oil that protects the said birdhouses from water, mildew, and UV rays. This project simply shows that our pets can now live the eco-friendly lifestyle with our help. Thus, our pet are now also have the chance to help save the environment with our help. The birdhouses come in different designs that include the Cube, Mod, Cubano, Wino, and the Cubano Feeder.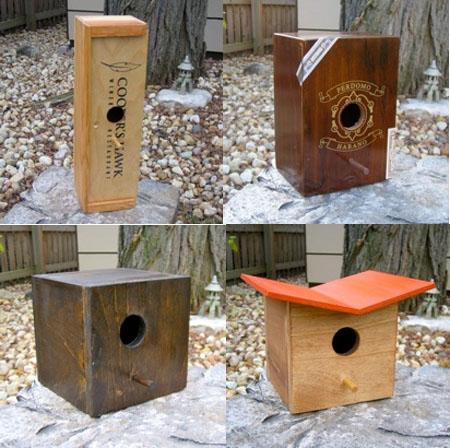 Source: Atomic Houses
Pet cat lovers will surely be happy with this wonderful product called the Litter Box from Modkat. It has a very stylish design that is perfect to any house design of today. It will surely not destruct your interior design because the modkat litter box itself will play part of your interior design because of its attractive design. In addition, it has a re-usable liner making this product an eco-friendly one. Aside from being re-usable, the liner also has handles for an effortless removal and cleaning, made of commercial-strength tarpaulin, meaning rip resistant and easy to clean. With the ModKat litter box, you pet cat now has their own haven.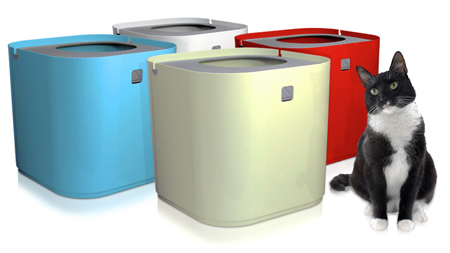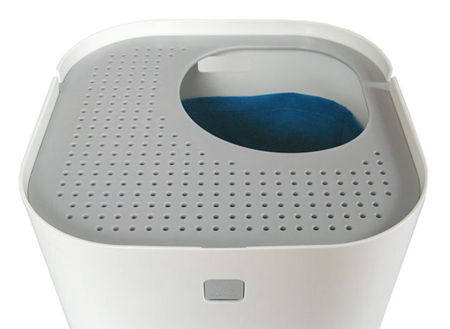 Birds are lovely and the music that they provide is soothing and cool to the ears. That is why it is important to take care of them and feed them in the first place. Feed them with a style using the trendy tray style bird feeders. An eco-friendly tray that is ready-to-hang to anywhere your pets are comfortable to eat. The tray is made from eco-friendly and durable material like clear grain cedar, stainless steel screws, heavy galvanized mesh for drainage purposes and a galvanized steel frame. With this cute and stylish bird feeders, you can show your love to your pet birds and of course to the environment as well.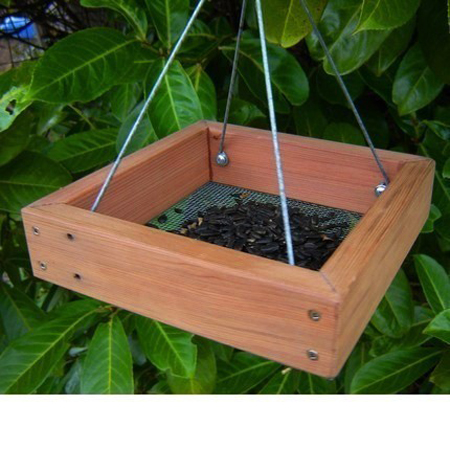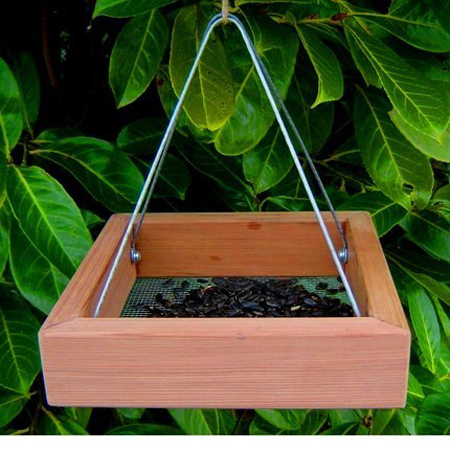 Showing some care for your pets is by not only giving them the foods that they deserve, but a warm and comfortable shelter as well. However, giving them the right shelter will not mean that you already care for them. You must also consider the resources so that aside from being animal friendly you can now also an earth friendly one. The modern marvel birdhouse is just one of the eco-friendly products that you can have. It is a handmade birdhouse and is made of natural pine. In addition, it is sealed with a vegetable-derived natural wood preserver. Using this birdhouse is a good way to show that you care.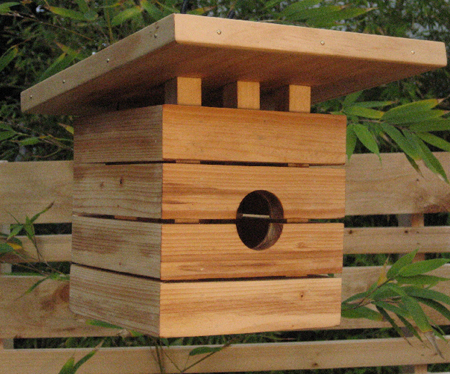 Source: Bowen Bird Houses
As we all know, birds have nests and made it from twigs and leaves by themselves. These nests already serve as their home too. So, why not help them live in a more comfortable manner but still keeping it in a natural way by giving them a hardwood home but made of sustainable materials. That is what the Corchito is all about. It is a hard wood birdhouse made of 7 pieces natural cork and can be easily assembled like that of a 3d jigsaw puzzle. The only difference is in assembling puzzle you are playing, while with this birdhouse you are helping the birds living in a more comfortable zone.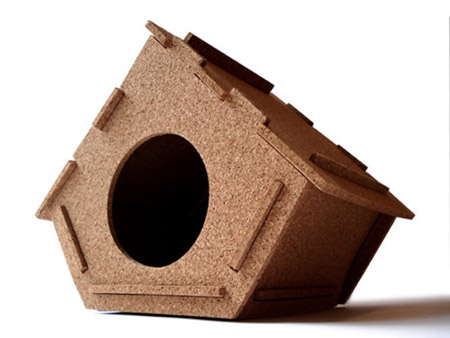 Source : Corchito via Interior Design Roomand noquedanblogs
Bamboo is just one of the most useful plants in the world today. They have various uses and are effective in everything they are into. The Bambu Diner is just another great creation using a bamboo tree. A dining unit for your dogs has clean and sophisticated lines and is handmade, which made the Bambu Diner an eco-friendly one. It got stainless bowls that holds up to 1.6 cups of food or water, which is big enough to reward even the hardest working rescue dogs that have robust and big body built. Make your dogs an eco-friendly being too in just a small amount of $79.95 with this wonderful Bambu Diner.
Source : HauteHound via EcoFabulous
With the use of eco2 recycled cotton, recycled soft drink bottles, or PET bottles, the Bella Bed form manufacturer Bella Creature Comforts is definitely a good bed for your pets. The recycled cotton fiber outside and the PET in the inner part will surely provide the warmth that your pet is needing. This eco friendly bed is shaped to to fit your pet's body giving the most comfortable sleep that they need. Show your pets that you love them by having this cozy and stylish coil shaped Bella Beds. Available in colors brown and blue, the Bella Bed has small, medium, large, and double XL sizes with prices starting at only $79.99. [Click here for more details about Bella Pet Beds]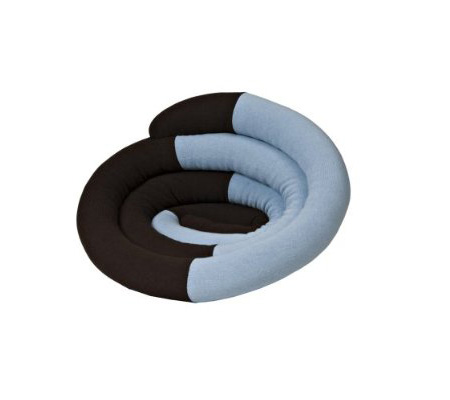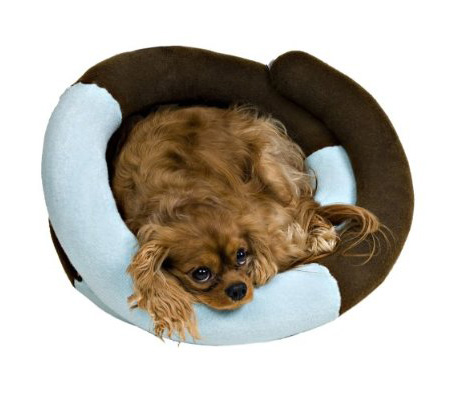 Eggs of different cooking style are our favorite in the morning for our breakfast. But do we tend to imagine how it was being produced? I guess what comes first to our minds is a big hatchery that has hundreds of chickens around and produces thousands of eggs daily. Well think twice for now, because Omlet has designed swanky abodes for sub urban chickens called the Eglu. The eglu has a wooden perching bars and a generous nesting box for egg laying, and it has a modern twin walled insulation and draught free ventilation that will keep your chickens warn in winter and cool in a summer. Available in fashionable colors of red, blue, orange, pink and green.
"The eglu is made from energy efficient polymers using modern construction techniques and at the end of its life it can be 100% recycled."
By choosing recyclable materials for your dog toys can also help our environment. These ball and bone come from planetdog.com, made from non-toxic, rubbery, and recyclable materials put to waste by other manufacturers, the result is a very adorable toy for our dog(s).
Our Recommended Partners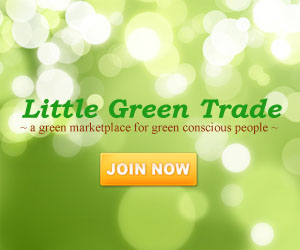 Advertise with us
Archives