Browsing articles in "Furniture"
Staying outdoors with an eco-friendly piece of furniture called PHAT TOMMY Recycled Poly Folding Ottoman is like enjoying the beauty nature gives while taking care of it. We all know that the moment we decided to use eco-friendly products, this means that we are minimizing the production of carbon emission, thus we in our own little way was able to take care of the environment or Mother Nature.
This eco-friendly furniture from Phat Tommy is made with environmentally responsible recycled poly material. Because it is recycled, we were able to contribute in minimizing the growth of landfills. The ottoman measures 16 inches wide, 18 inches front to back and 14 inches height at the back. With these measurements, the ottoman surely is easy to use.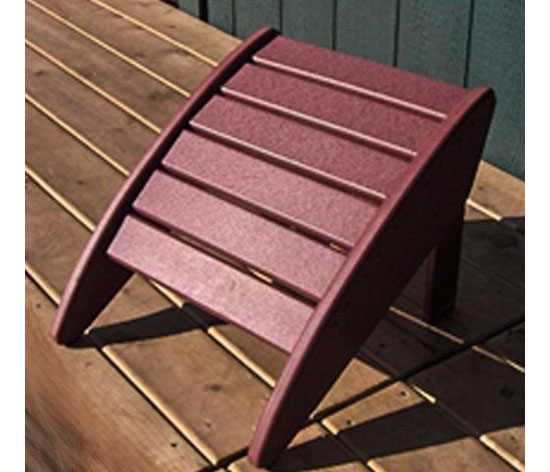 We all thought that living the eco-friendly lifestyle is somewhat hard to achieve but Way Basics proved us wrong with their amazing Way Basics Eco-friendly Cube. Because it is a cube, you can create modular pieces out of it. Surely, your imagination is the limit. You can use the cubes as storage of your toys, magazines or books. You can also have it piled up and create a lovely bookcase.
You can also use the cubes as your cute and sleek stool, foot rest or coffee table. The cubes are made of durable zBoard recycled paperboard making it not only a fun furniture to own but also ideal to help save the environment. Other than the sustainable design and recycled material, the cubes are also non-toxic with no formaldehyde and no VOC content making it a healthy and safe furniture to use anywhere in your home.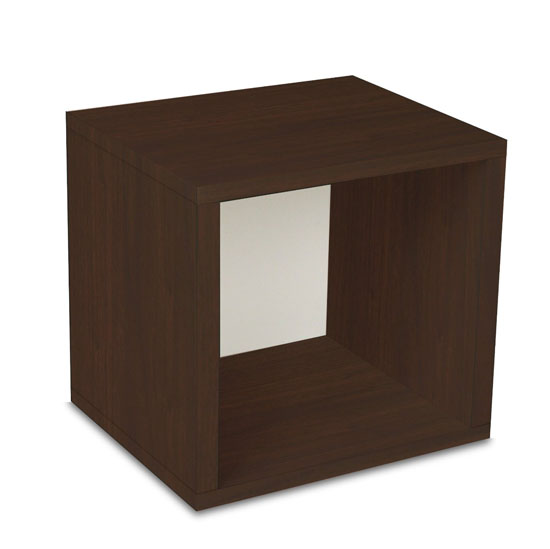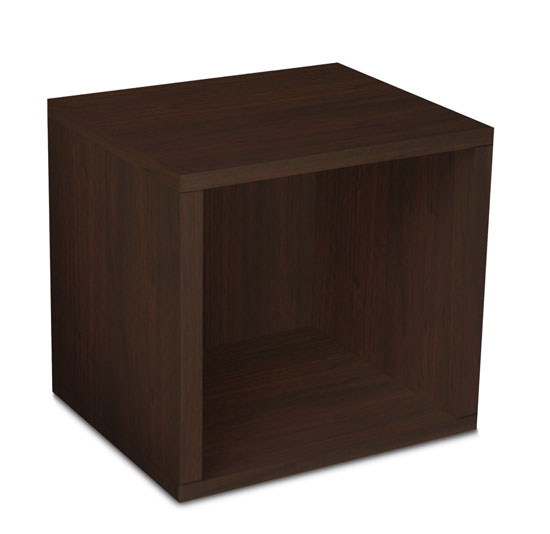 Staying outdoors or in your porch enjoying the cool breeze is a relaxing and rejuvenating experience especially when seating on a not only stylish and sturdy but also eco-friendly furniture piece like the ones from Southern Cypress Furniture, 5 Foot Handmade Cypress Porch Swing.
The swing measure 5 feet in length that made me see a relaxed child having his or her afternoon nap or simply just having a good time with sibs. Because it is handmade, this swing produces less is not zero carbon emission, which is a good thing to help save the environment. You do not have to worry of its quality and performance because surely it will only give you the best you can think of a swing. It is built with the use of solid steel nuts & bolts and plated screws.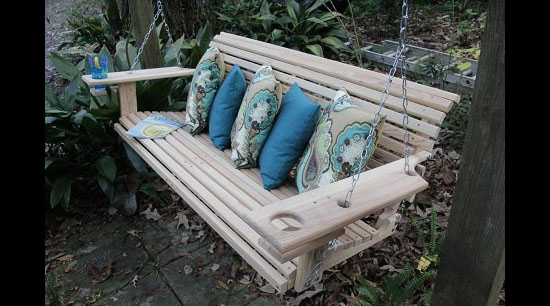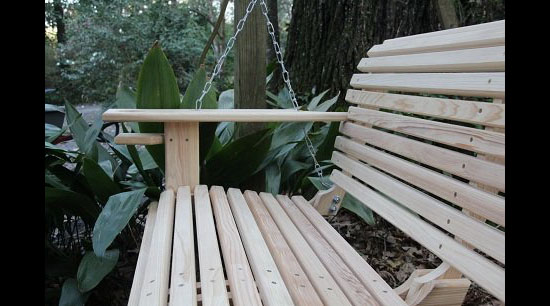 Because of the vast call to save the environment and prevent climate change, various eco-friendly furniture pieces are now sprouting like mushroom but you will surely love GloDea X45 Natural Lounge Chair and what it can do to you and the environment. The chair is a space saving one because it is foldable giving you the chance to save space and promotes easy storage and transportation.
One of the features that made this chair an eco-friendly one is the production method used. The chair is handmade, designed and modernity and comfort in mind. Being a handmade piece of furniture, this contributes less to zero carbon emission, as production requires no electricity and produces no smoke.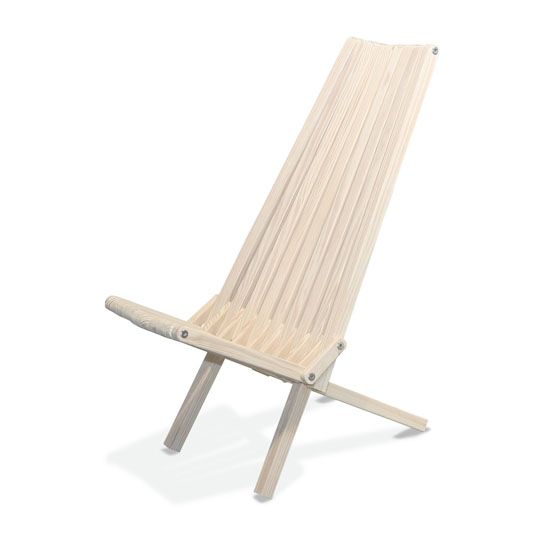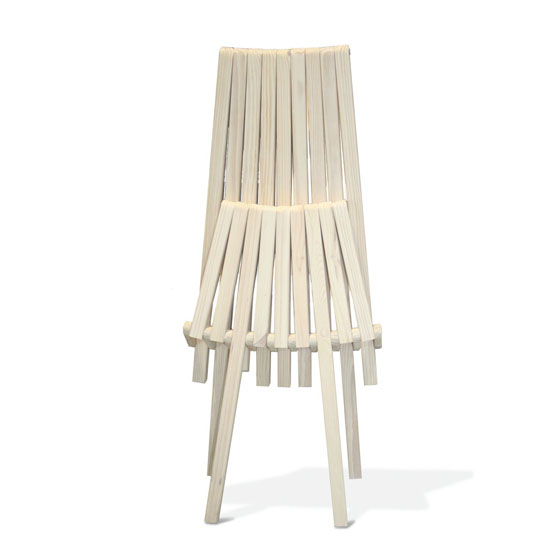 If you are into furniture pieces with natural finish and has less impact to the environment, owning a Lakeland Mills Cedar Log Ottoman is ideal. This simple yet clean ottoman is made of white cedar that is insect and weather resistant. What that reason, we at iGreenSpot assume that this ottoman will be ideal for both indoor and outdoor use as it can probably withstand any weather conditions. The ottoman will not only give you a comfortable and functional, stylish ottoman but also it can help you save the environment, as the materials used in making this ottoman are from a renewable resource and byproduct of the long home industry.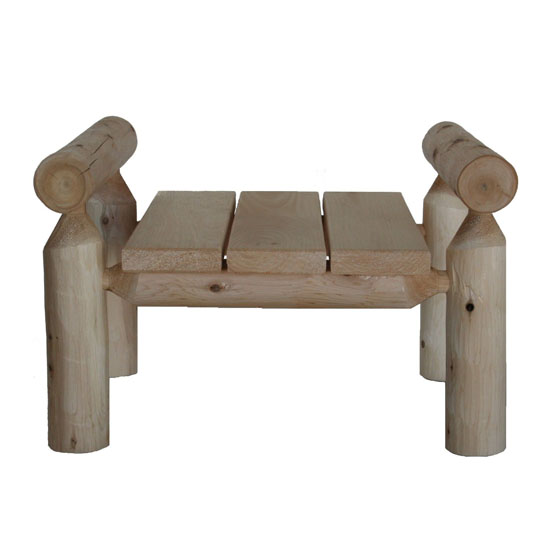 Teach your kids to save the earth while they are young by letting them use the TORONTO Stool from IN-TENTA. The stool is made from waste cork and kid-friendly foam. Introduced as a new product at the 52° Salone Ufficio edition, an international design fair trade for contract and office in Milan, Italy by MADE DESIGN, Toronto Stool us also 100 percent recyclable making it not only kid-friendly but eco-friendly too.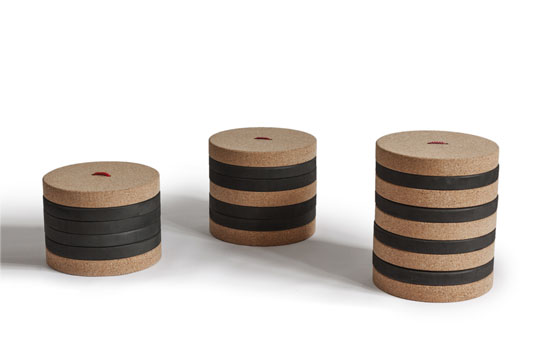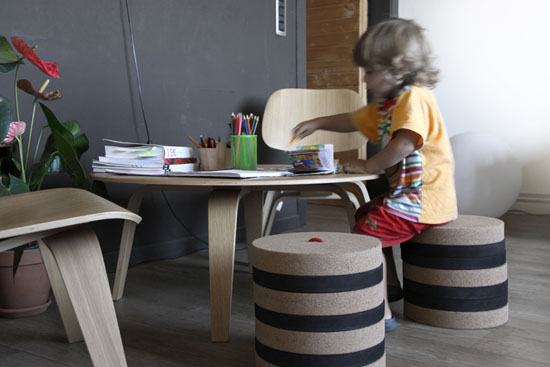 Even if it they are already empty, wine bottles are great additions to a home interior design especially when stored in a lovely wine rack like the Monolith Modern Design Bamboo 6-bottle Wine Rack by Hala. As its name suggests, the wine rack is made of bamboo, making it not only a stylish and functional wine rack and home décor but also an eco-friendly one.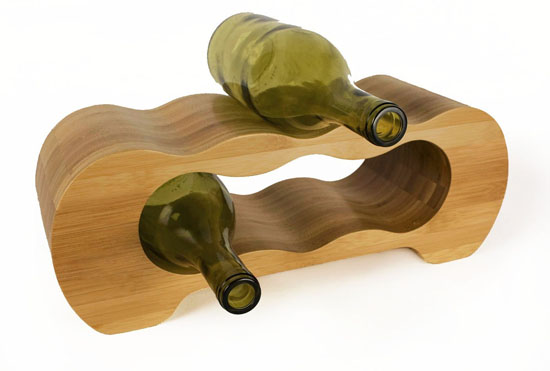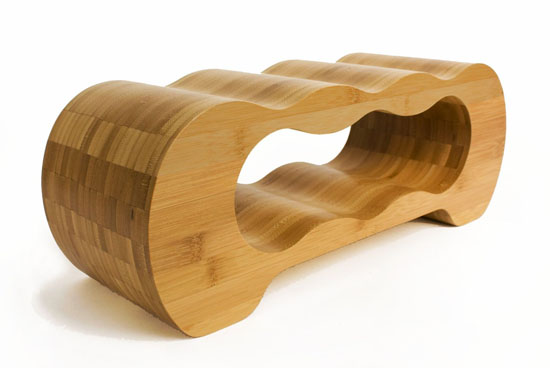 Recycling is not new anymore especially for people who are trying hard to help keep the environment safe and the PRODUKTWERFT Series is just another addition to the millions of products made from recycled items available today. With its new clear cut design, the series will not only help reduce waste and save the environment but also it helps improves those used and antique materials. Instead of having them to our landfills, antique materials are given a new life through these lovely products included in the series.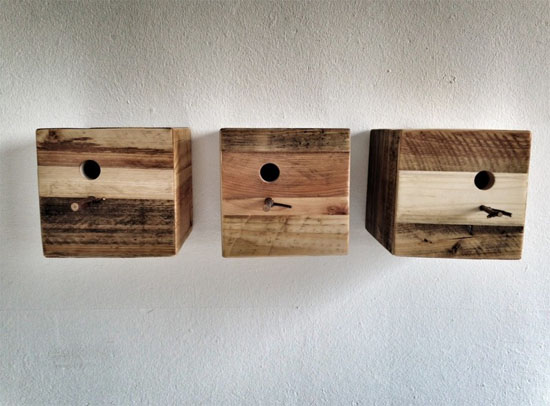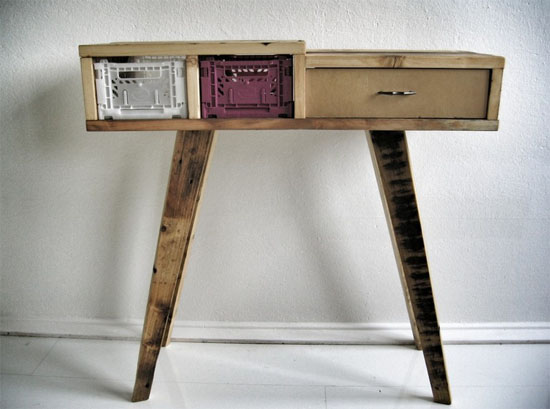 Staying outside catching some fresh air is a good way to relax and free ourselves from stress especially if we are using the Eco-friendly Recycled Square Outdoor Chair Cushion because it will not only gives us the comfort we need to relax but also it allows us to help save the environment. Comes with a geometric pattern, this outdoor chair cushion is made of durable fabric designed to withstand extreme heat of sunlight, temperature and moisture. The fabric is mildew, weather and fade resistant too allowing you to enjoy comfortable chair cushion for years.
This lovely outdoor chair cushion is UV resistant too making it a perfect cushion both for indoor and outdoor use. With a sewn seam closure, it is of no doubt that, the cushion is durable enough to rigid use. The ties will help you attach the cushion to the chair and keep it in place at all times. The cushion comes in a color combination of white and blue, made in the USA and has an overall cushion dimension of 36.5 inches long by 18 inches wide by 3 inches thick.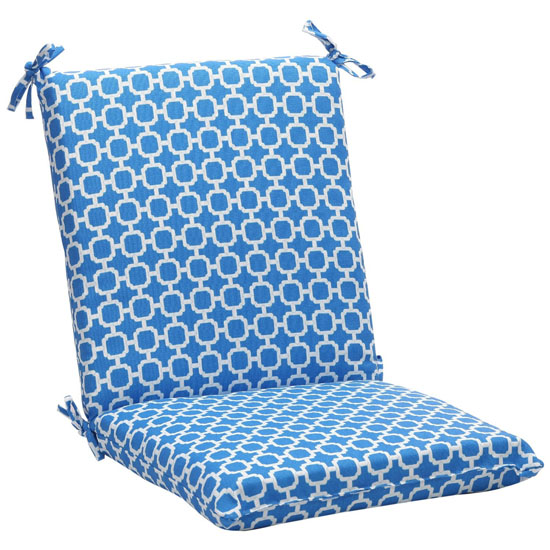 It is good to stay outside and feel the warm breeze of the wind while sitting on a modern and stylish 48 Inches Recycled Chippendale Outdoor Patio Glider Bench. The bench design is inspired by the 18th century Chippendale style and with its fine, intricate design details, the chair looks modern and you will never thought that it is inspired from a classic design. Other than its modern design that adds up to the beauty of your landscape, the bench also offers a comfortable sitting experience because it has a deep and contoured seat cradling your body as you sit making you feel comfortable. [Click here to know more about 48 Inches Recycled Chippendale Outdoor Patio Glider Bench]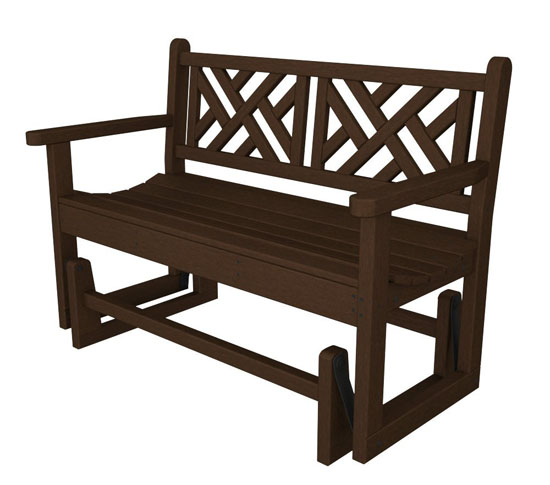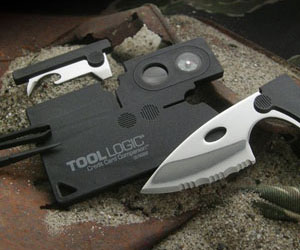 Our Recommended Partners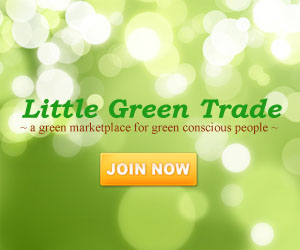 Advertise with us
Archives