Browsing articles in "Furniture"
For the love of wine, you should enjoy it on this gorgeous Nori Side Table that is made from recycled oak wine barrels. Even though it's recycled from old wine barrels, yet this side table looks like brand new with nice vintage touch. It has a shelf and cool iron accents, the spacious top allows you to also place a vase or a showpiece, or any decorative item. Just in case you already have a set of wooden furniture, this piece would complement each other, the medium pine finish makes it look really stylish. It's rustic, sturdy, and well built end table, you will get a lots of compliments from it. [CLICK HERE to get more details of this wine barrel end table]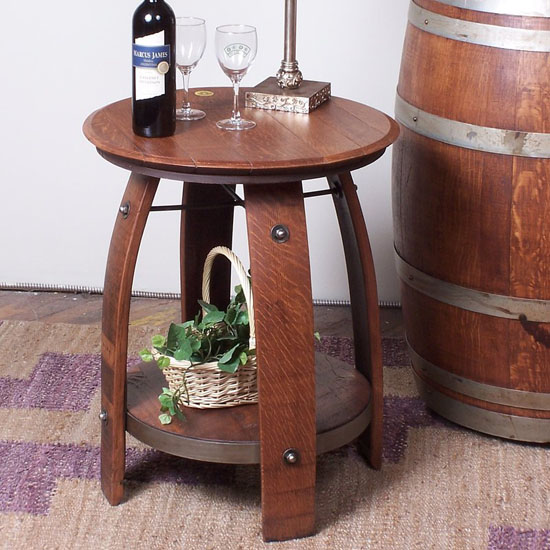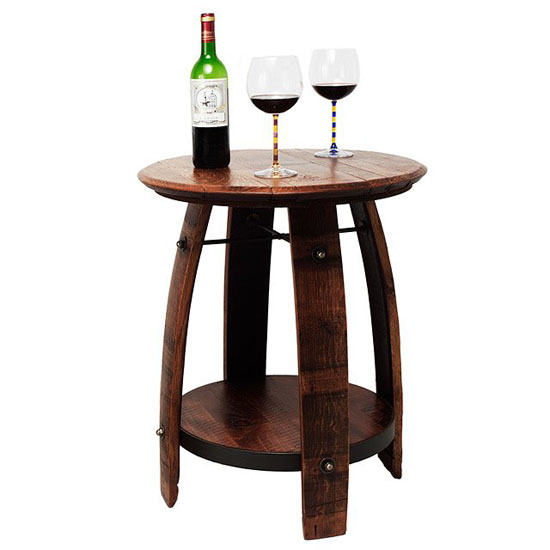 Solid construction, this reclaimed wood outdoor bench is hand crafted from unused railroad ties, this shorea wood is very old, some even 100 years old. Yes, this dense wood has been proven to stand the test of time in the outdoors, it's nature's wonder. It's so simple that it is attractive, even though it's built for the outside, some customers would have it in the house. Due to its nature, Each bench is unique, it has its own characteristic natural distressing marks, a beautiful accent piece for any patio, garden, or as decoration. Place it anywhere for eco-friendly seating. [CLICK HERE to get more details of this reclaimed outdoor bench]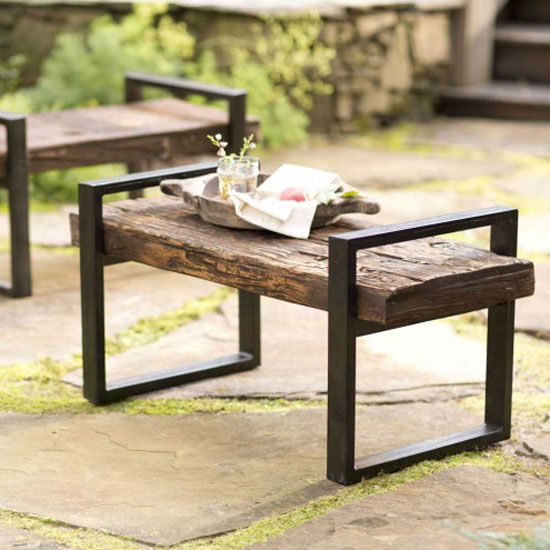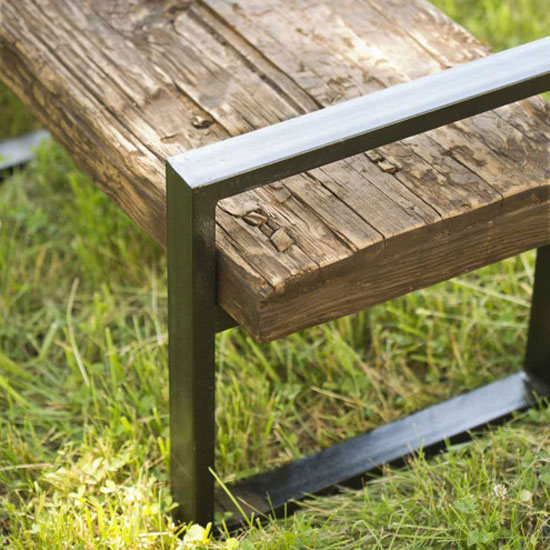 Beautifully crafted with attention to details, Reclaimed Fir Wooden Console Cabinet adds rustic touch to your existing décor. Thanks to reclaimed fir wood as its material, this cabinet boasts vintage aesthetic appearance. It is designed with two swing-out drawers and an interior shelf, a nice and practical storage as well as display. It maximizes your narrow space due to its slim 10-inch profile, you can also place it in narrow spaces.
Crafted in China, this cabinet would be perfect for an entryway, but it would look great in anyplace, especially in the living room. However, since this furniture piece is a heavy item, you might get charged extra for the shipping, but having this beautiful cabinet in your home, it's totally worth it. [Click Here to get more details about Reclaimed Fir Wooden Console Cabinet]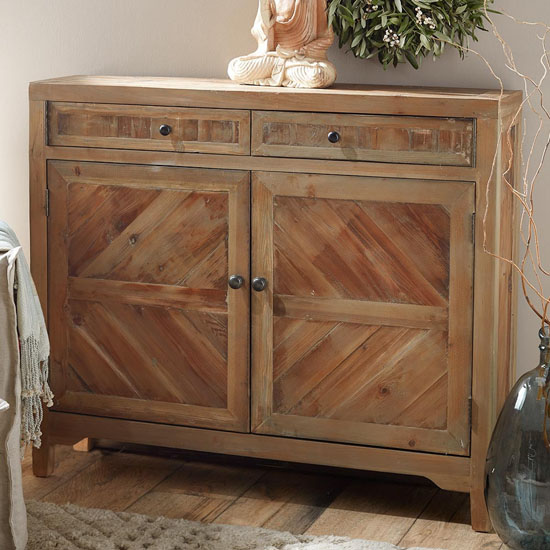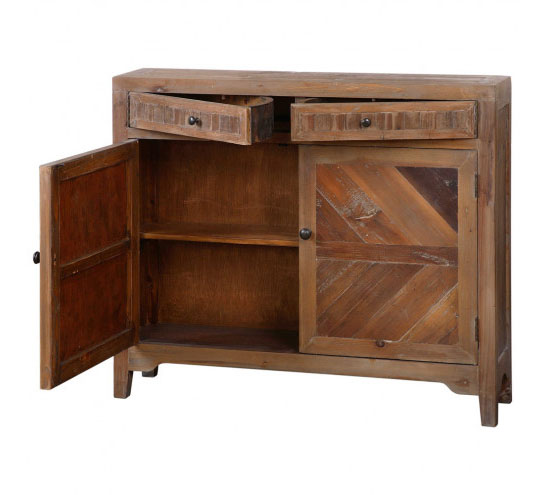 Constructed from upcycled baseball bats, this rocking chair is certainly adds unique touch to your living room, especially when you are a baseball fan. Each bat is treated with a polyurethane finish while the remaining wood undergoes process of natural finishing called "checking". Handmade by Michael Bellino, this rocker would certainly be your favorite seat when watching your favorite game from the comfort of your home. Since this chair uses upcycled baseball bats, they will be slightly weathered due to use but that's what make it unique. [CLICK HERE to get more details about Baseball Bat Rockers]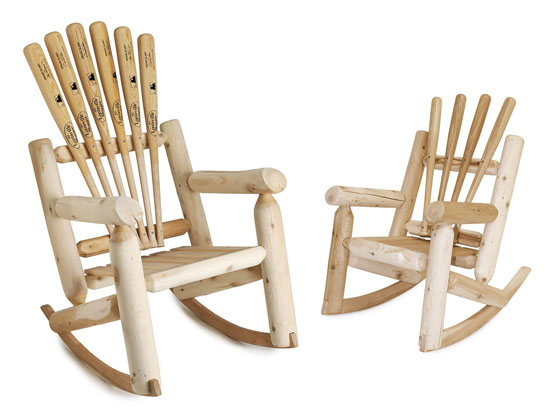 Rocking your way out from boredom at work, Muista Active Chair would keep your body move. This project is about a unique rocking chair that allows you to dance, sway, and fidget while sitting, keeping your body away from prolonged inactivity. One thing for sure, Muista helps you practice balance exercise, do muscle stimulation, and offers stress relief.
Just in case you don't know, there's number of studies that have shown the danger of inactivity, whether you sit or stand, it is lethal to our bodies. A chair shouldn't be just a support, it should also be an object that keep our working bodies active and healthy.
From : Muista Go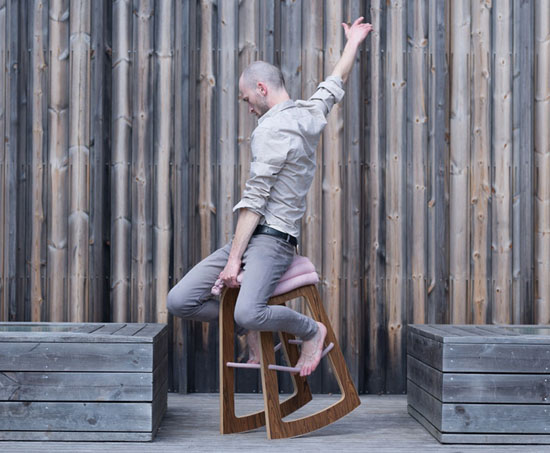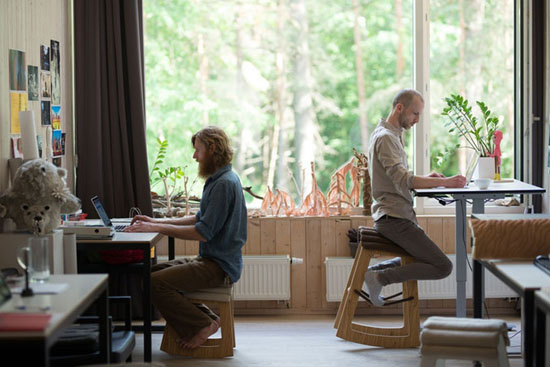 We all know Bamboo is the fastest growing wooden grass on earth, chopsticks around the world have taken advantage this renewable material. In Vancouver alone, there are more than 2000 restaurants that use chopsticks, disposable chopsticks to be exact with a lifetime of less than one hour. Chopvalue, a Canada based company, realizes that they can do something to recycle those chopsticks, there are more than 100,000 disposable chopsticks in Vancouver alone sent to the landfill every day. The idea here is to recycle those chopsticks so that restaurants can save money in garbage collection costs as well as improving our environment.
All these bamboo chopsticks waste can be processed to create new developed materials, offering opportunities for small and medium-sized manfucaturers to get involved. Chopvalue gives second life to all those chopsticks, the company has created different kind of furniture and accessories from that material such as coasters, hexagon shelves, tabletop, side table, or tiles.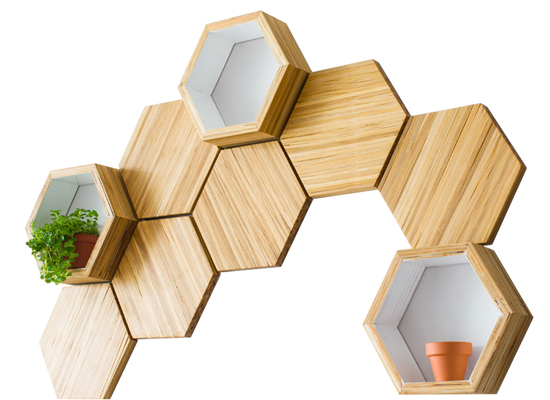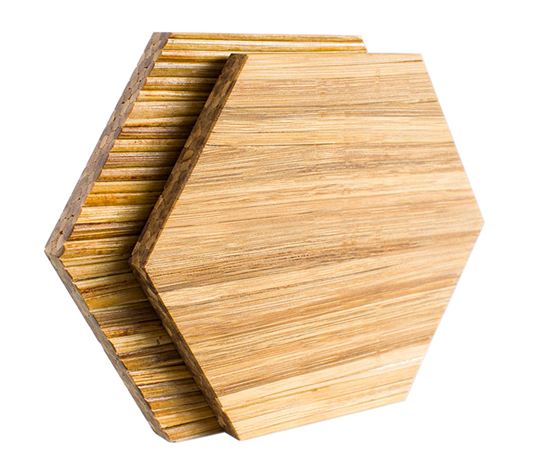 Ellen Eco Leather Storage Ottoman features elegant round design that would fit contemporary and modern home décor. Featuring three solid wood legs, this ottoman is constructed with eco leather, basically it's made from recycled leather, polyurethane for softer feel, and fabric. These eco materials offer ecological and economical value with sacrificing the look and feel of real animal leather.
This round shaped furniture offers you an attractive storage solution, keep all your stuff organized in the living room, such as remote controls, magazines, and books. As a seating platform, this ottoman offers cozy and comfy spot to hangout with family and friends, not to mention the attractive nailhead details add modern touch to the overall design. This ottoman comes with flip over lid. There are four color options to suit your existing décor: black, cream, crimson red, and espresso.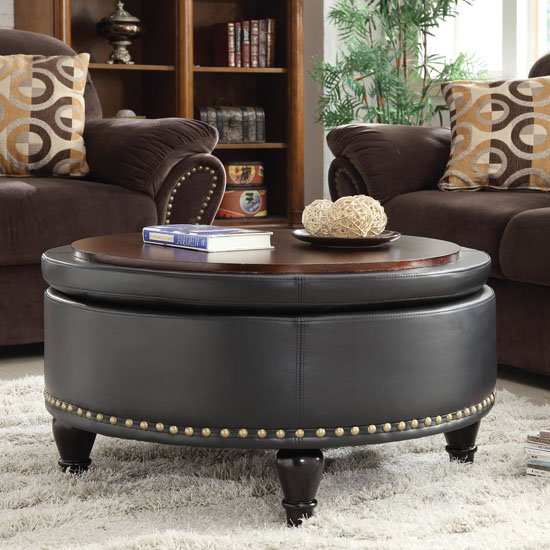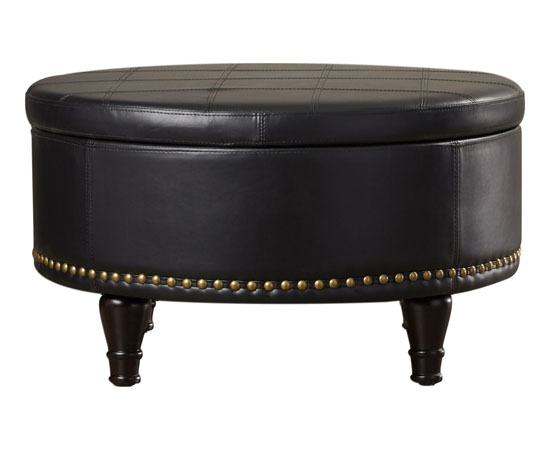 Ready for pre-order, Root Wood Nesting Table Collection is perfect as a pair or individual. These gorgeous accent tables feature beautiful deep grain of salvaged root wood, especially when you have modern and contemporary room décor. The company uses unique techniques that have been perfected over generations, they can transform gnarled stumps of Shan Mu fir trees into this exquisite work of art, thanks to those expert carvers. Once the table's done, they set atop tapered oak legs. Don't worry about our environment, this furniture is made of all things left behind by logging operations, just in case you don't know, the removal of these stumps would help newly planted seedlings in the area for faster growth. So it's an eco-friendly table collection. [CLICK HERE to get more details of Root Wood Nesting Table Collection]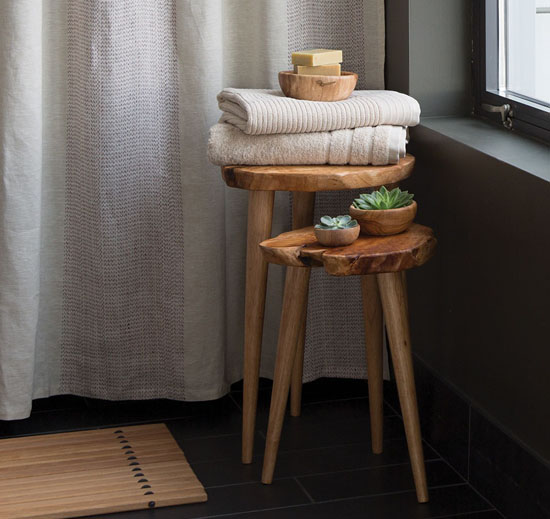 Keep your dirty laundry organized, Trinity EcoStorage 3 Bag Laundry Sorter offers a stylish laundry station that you can place in the bathroom, closet, laundry room, or bedroom area. As its name suggests, you can say that this unit represents eco-friendly production, it features three removable cotton bags and three slatted shelves.
The minimalist design makes this bamboo laundry station blends beautifully with contemporary or modern décor. Those bags are 100% cotton while the handles are bronze powder coated, curved handle design makes it easy for grab-and-go. There's no toxic chemical used during the production.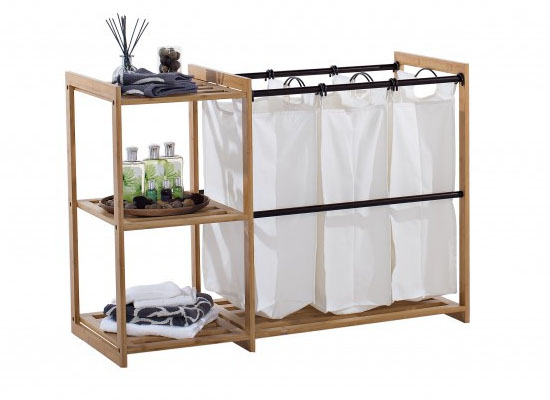 Update: It seems that this bamboo chair is no longer available, but we have found similar bamboo dining chair that you might, click here.
Made from Moso Bamboo, complete your house with this eco-friendly Bamboo Pure Harvest Dining Chair. This chair features clean and simple lines, adding modern and warm touch to your dining room. Besides looking good, this chair also offers comfortable seating experience.
The material reflects the warmth of nature, it's perfect for green conscious home owner, especially when the dining table is also made from Bamboo. Bamboo chairs would complete the set. It doesn't have to complete your dining space, it also goes well in any room of the house. Crafted from 100% solid bamboo, each chair demonstrates beauty, strength, and feel of exotic tropical hardwood. Yes, bamboo is sustainable material and is harder than red oak. Each chair is finished with a protective, no-VOC finish, it'll stand the test of time. [Click Here to get more information about this bamboo dining chair]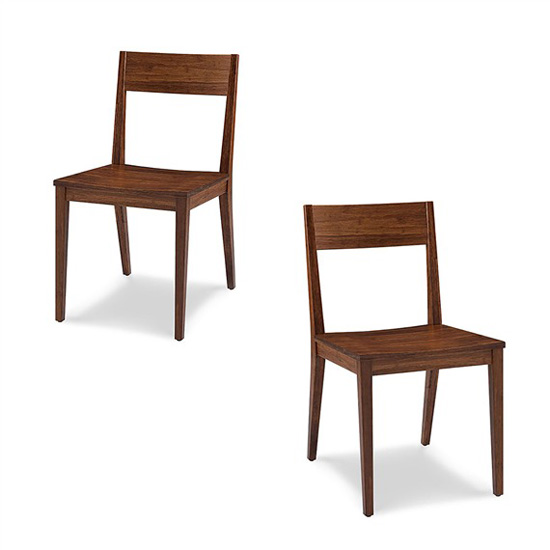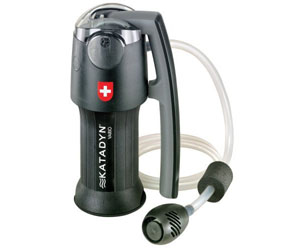 Our Recommended Partners
Advertise with us
Archives