Browsing articles in "Gadgets"
M2E is planning to design an electronic device that will replace the current cell phone batteries that we are using, and this is in the form of an external charger that will generate between 300 and 700 percent more energy compared to the present kinetic energy technologies. This design of M2E is composed of a tiny coil/magnet generator. It is now combined with traditional battery storage that will capture kinetic energy. The purpose of this is to covert the daily human motion into electricity sufficient and then to a power electronic devices such as the cell phones, MP3 players, PDA's, and more.
Source : M2EPower
Solar powered neck tie is a unique way of charging your gadgets while being on the go is through your solar powered clothing. The solar powered neck tie is just one of the products discovered by a group of researchers from North Carolina University. This design uses the process called "digital printing" in order to leverage the blocky solar panels to the neck ties and jackets. The concept is great with no doubt, however when it comes to the physical appearance of the product, this may result into a slight unwanted look. You can take the neck tie as an example. If you take a look at it, you can never tell it's a tie maybe not unless it was being used, pretty cool gadget.
via Gizmodo
We were amazed hearing this recyclable USB drive available in the market today. The EarthDrive is a flash memory drive that allows each users the ability to maximize their ability to recycle and help save the earth. The physical appearance of the EarthDrive is very fashionable and attractive. In addition to that, the product is easy to use. The EarthDrive has a unique and exclusive ATP feature and is a waterproof, dustproof, shockproof and ESD (electro-static-discharge) proof. Using the EarthDrive makes you an eco-friendly, fashionable and tech gadget enthusiast at the same time. We cannot wait to own one of the EarthDrive available in the market.
Source : EarthDrive
It is amazing to hear that a product that will allow to charge up your laptop even when in use. And not just that, because the battery life of your laptop will be extended up to 6-10 hours. The product that made all these wonderful things possible is the apple juicz. Perfect for your Macbook, nacbook pro, and macbook air, the juicz has the capacity to give a total of 12 to 16 battery life. If your stock macbook air recharges for four hours with the use of an AC wall adapter, the juicz will only do it for three hours. The juicz has solar panels that will collect energy from the sun.
[ProductPage] via AlternativeConsumer
It's nice to know that even the computer peripherals are now becoming earth friendly. Just like what Fabrik has created. He had designed Fabrik's Simple Tech Turbo. It is a hard drive designed with rippled side to disperse heat and will eventually terminate the need of a fan. Fabrik's simple tech turbo is made from a recycled aluminum and bamboo. This hard drive will surely be a hit in the market, since most of our fellowmen are already earth conscious nowadays. I would love to own one once available in our market. This will save energy and will save the earth.
Being hippie and earth friendly is now easy to achieve. If think being earth friend will sacrifice your chance of being hippie, you are wrong. With Dell Studio Hybrid Mini-PC is the hippest and the coolest PC I have ever seen. This mini-pc is perfect for homes and colleges with minimal space. The Dell Mini-Pc is 80 percent smaller than the standard desktop and uses 70 percent less power. In addition to that, the Dell Mini-Pc's packaging is 95 percent recyclable, plus a system recycling kit is also included in the features of this Mini-Pc from Dell. Now who would say that being hippie and earth friendly is not possible?
How is it going to have a unique phone in your home with the same function as your regular phones? The FuChat is what I am talking about. It is an eco-friendly phone made of biodegradable plastic and aluminum for the inner frame, for added durability. This phone can sense somebody's feeling by changing its display, text, sound, lights, and color of the phone, when the phone detects some change of emotion or body temperature of the user. This phone is perfect for people that need to have some anger management. The FuChat, designed by D-Link, will help them remind of how they are feeling today thru the phone appearance and display. The FuChat can receive and makes call like the ordinary normal phones. Isn't it amazing to have a phone that will tell you how you feel today?
All of us think that when our electronic gadgets malfunctioned, we can do nothing on its parts but throw it all away. That is what Ann P. Smith is trying to prove. By making little robotic like figurines made of broken electronic and machine parts, Ann was able to show us that, even broken parts and pieces have their own value. Because of her creations, Ann was featured in various magazines from around the world. A graduate from Rhode Island School of Design, Ann P. Smith was able to express her creativity and style and at the same time being earth friendly using recycled materials.
Fans needs to be plugged in order to function and will give you some air. However, power plug are not available when you are outside. To Solar Mini Clip Fan will solve this problem for you. It is a solar powered mini fan. Perfect for people who are constantly away from a power plug and in a poor ventilated area. The solar Mini Clip might be of big help. However, I find it very tiny and I am worried that it cannot give me the right amount of air I need. Other than that, the solar mini clip looks totally cute and fun to use.
[ProductPage] via LikeCool
Save on energy using Sanyo's solar cell charger. Designed to charge eneloop batteries, it allows them to be used up to approximately 1,000 times. The solar energy charger will collect solar energy through its panel surface and will charge in the internal lithium-ion battery. After passing through the lithium-ion battery of the charger, it will now immediately be transferred to eneloop batteries or external electronic equipment using a USB terminal. Another great feature of this solar charger is that, the panel surface's angle can be changed to adjust according to the sun's position, which made it possible to gather energy anytime of the day.
via BusinessWeek
Our Recommended Partners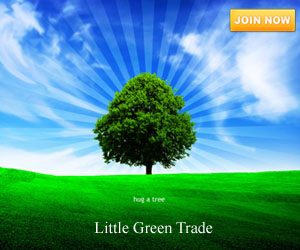 Advertise with us
Archives