Browsing articles in "Bathroom"
Spiky is unique inflatable shower curtain as part of series "My Shower Curtain is a Green Warrior". Designed by Elisabeth Buecher, Spiky wants to remind you that you've been spending 4 minutes under the water, time to get out the shower. People usually are not aware how much water wasted during shower, this curtain inflates spikes to push you out, it's a smart and harmless way to remind you that you have used too much water. You can't stand in the shower anymore since these spikes take out all the space. Unfortunately Spiky is just art installation, it's not real product, it aims to start a debate around water issues and spread awareness about your water consumption during shower.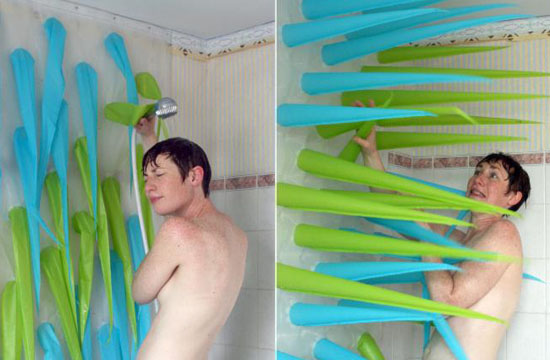 Keep your dirty laundry organized, Trinity EcoStorage 3 Bag Laundry Sorter offers a stylish laundry station that you can place in the bathroom, closet, laundry room, or bedroom area. As its name suggests, you can say that this unit represents eco-friendly production, it features three removable cotton bags and three slatted shelves.
The minimalist design makes this bamboo laundry station blends beautifully with contemporary or modern décor. Those bags are 100% cotton while the handles are bronze powder coated, curved handle design makes it easy for grab-and-go. There's no toxic chemical used during the production.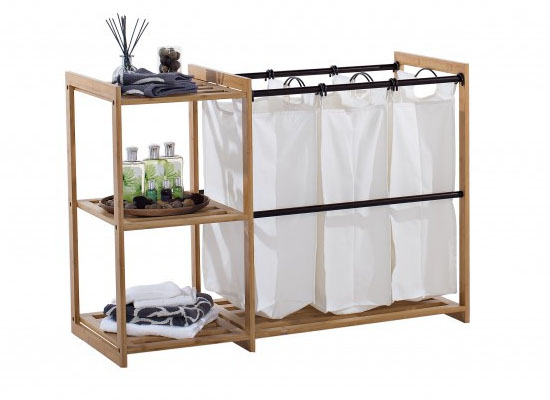 We can always give back to our beautiful nature even in our most easy, small and simple ways like patronizing products using sustainable resources like the eco-friendly waste basket from InThiSPACE. Called as InThiSPACE Modern Bamboo Waste Basket, this eco-friendly product is constructed from bamboo, a sustainable source of material. Featuring a modern design, this waste basket will only help you keep your room or place neat and clean while keeping the environment safe but will also add up to the beauty your home already has.
Other than being the perfect waste basket in your laundry area, office or bathroom, InThiSPACE Modern Bamboo Waste Basket can also works double as your plant container. If you want, you can also have this basket as your laundry basket and you will never have to worry about the unwanted odors your laundry could produce because the basket has the open slate breathable design that allows odors to escape freely.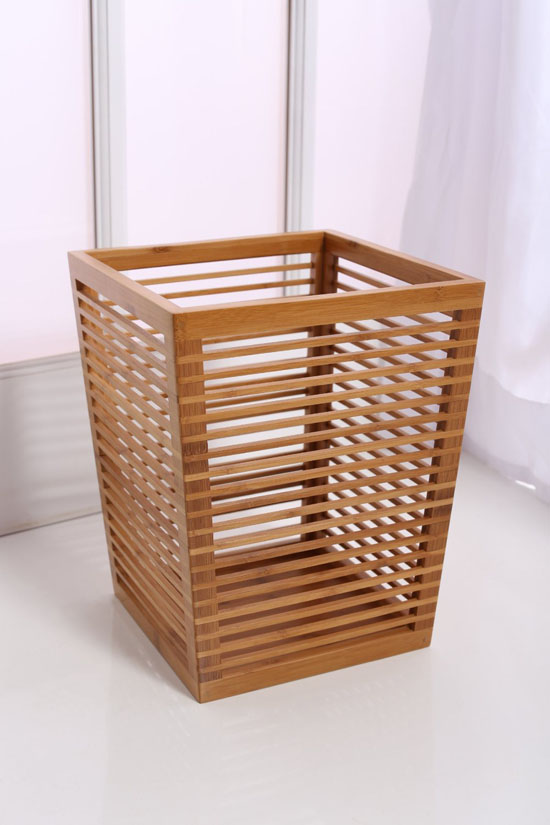 Dual flush feature in a toilet is becoming popular nowadays with the aim to conserve water and help save the environment. However, if you are using an old-style toilet that does not feature dual  flush ability, you can still save on your toilet water usage with the help of Brondell Dual Flush Toilet Retrofit Kit. With this kit installed, like today's modern toilets, your toilet can now feature both full flush and half flush to flush out waste and urine respectively. [Click here for more information about Brondell Dual Flush Toilet Retrofit Kit]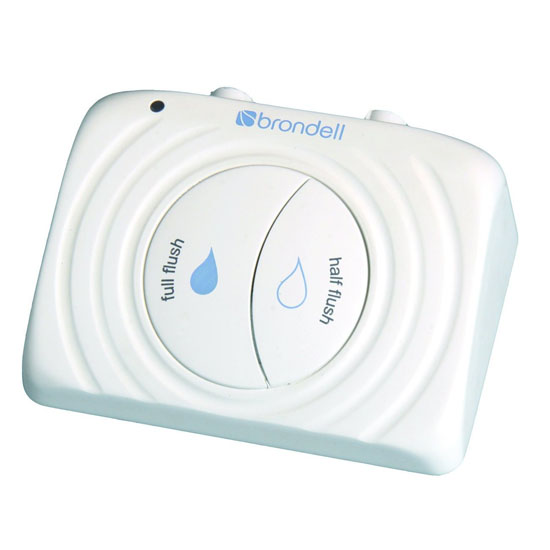 Saving water can sometimes mean a big No no in using our bathroom showers but not anymore if you have TriSpa Handheld Shower. Available in brushed nickel finish, the eco-friendly bathroom shower from Oxygenics allows you to save more water with its three unique spray functions. These three spray functions will not only let you save water but also let you enjoy the ultimate shower experience you are always dreaming of, because each of these three spray patterns is pressurized giving you a luxurious flow of water. [Click here to learn more about TriSpa Handheld Shower]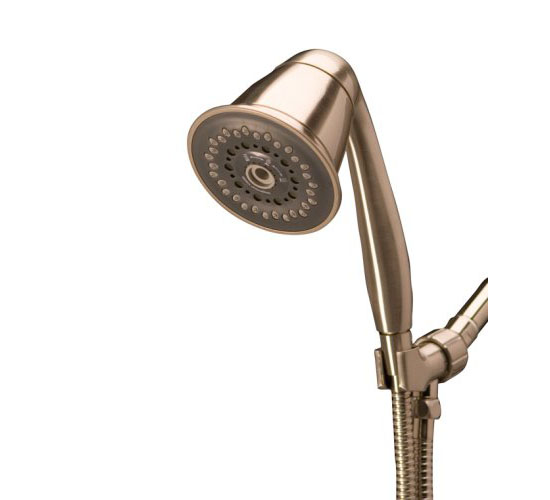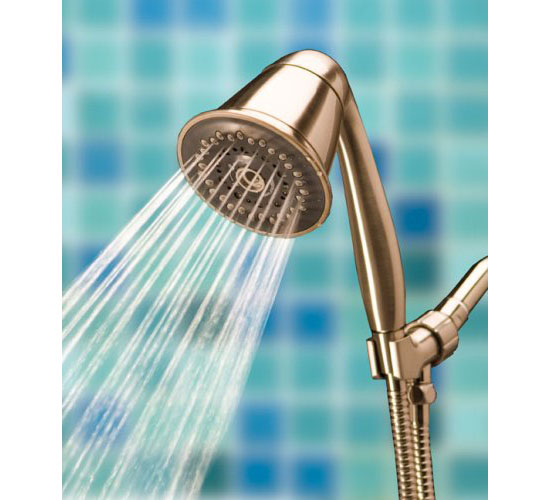 Let us do our share in keeping the environment safe by saving water with the help from Alsons Fluidics Water Saving Shower Head. Many of our friends from different parts of the world are suffering from water scarcity. We are lucky enough to live in places with abundant water supply. So why not take good care of it and save as much as we can.
The Alsons Fluidics Water Saving Shower Head is the eco-friendly type of shower head that uses the fluidics spray technology, the technology that will let you enjoy the same water flow feel as a standard shower head can give but at a lesser water consumption. In addition, this showerhead, through the fluidics spray technology, keeps the water warmer and it provides a more luxurious spray. Therefore, you will not only enjoy a huge savings of water usage and money but also you will get the luxury feel that you want in your shower and even more. This showerhead features the full-body spray feel as if you are using a high-flow shower. [Click for more info about Alsons Fluidics Water Saving Shower Head]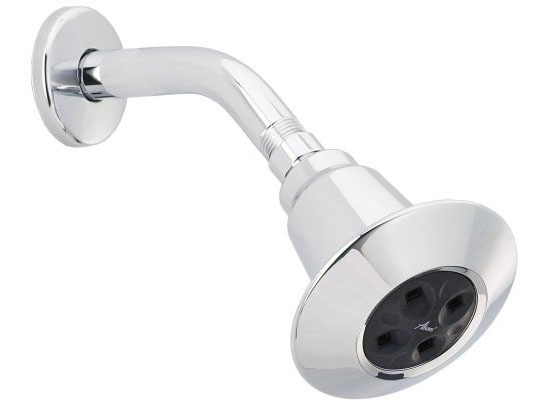 We all need to save water particularly with our water closet usage, that is why you need to have the Blue Source HYR270 HydroRight Drop-in Dual Flush Converter. We use our water closet for all our nature's call need. Of course, after using, we flush and use the same amount of water regardless if we just urinate of the other way around. Obviously, this practice is a waste of water especially if we only flush liquids and paper.
This dual flush converter is the perfect tool to use if you want to save water and your money. This earth saver water closet features dual-flush technology called the quick flush and the full-flush settings. You can use the quick flush setting to flush any liquid or paper while the full flush setting can be used to remove solid waste. [Click Here for more info about HydroRight Drop-in Dual Flush Converter ]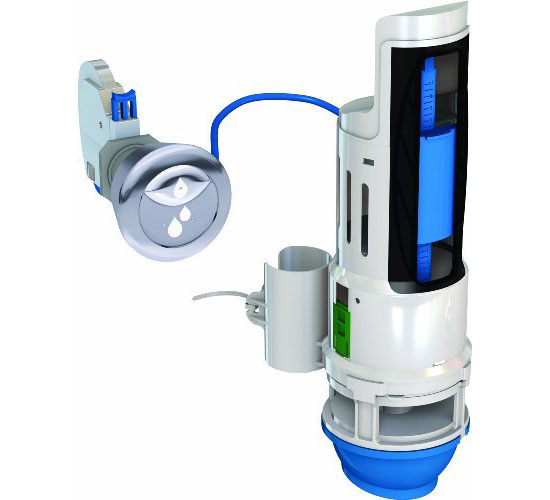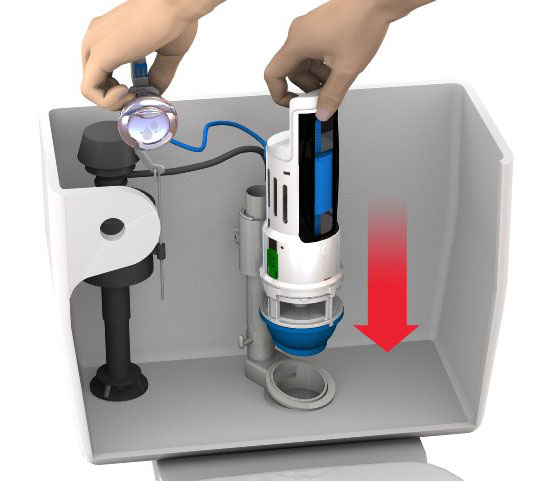 We all clean our bathroom and kitchens with an effective brush but the eco-brush offers not only a clean and amazing output but also a sustainable and less effect to the environment. This eco-friendly brush designed by Anthony Moles will not only let you clean but also will encourage you to reduce the use of cleaning liquid.
Our Whales are starting to be one of endangered species and we must all be aware of it. The Whale Tissue Holder by Gnomesweeeetgnome will surely remind us of saving the whales. In addition, it comes cute enough to be part of our interior design and catch our guests' attention. Woods used in the Whale Tissue Holder are purchased from local lumber stores with supplied directly purchased from one of the United States' sustainable forestry companies. In this way, you will be sure enough that you have not destroyed any forest whilst being reminded of the lives of our whales and spread the message to our friends and family members.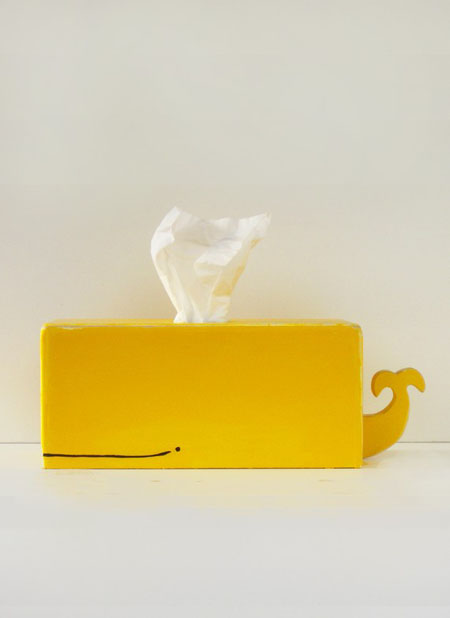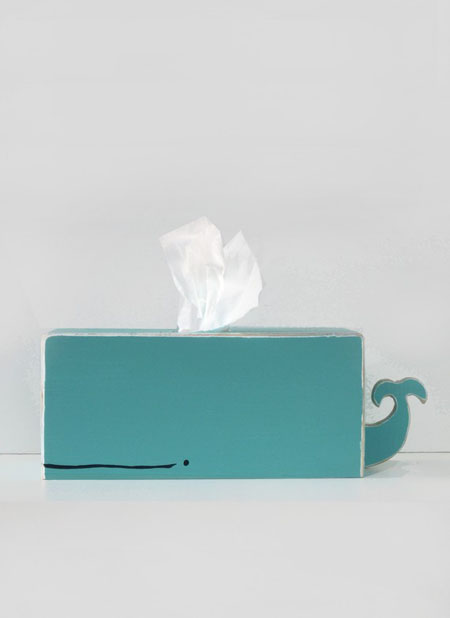 According to studies, more than 50% of a human being's daily water usage is consumed in the bathroom. To help us minimize water usage, a water management system project is designed. Sponsored by Whirlpool, the system include a smart faucet technologies that will be used as a tool in determining water consumption with the help of a Bluetooth. The data from the faucet will then be transmitted via Bluetooth to the mirror, which at the same time will also work as an interactive screen. In this way, humans can have the idea as to the volume of water they have already consumed in their bathroom.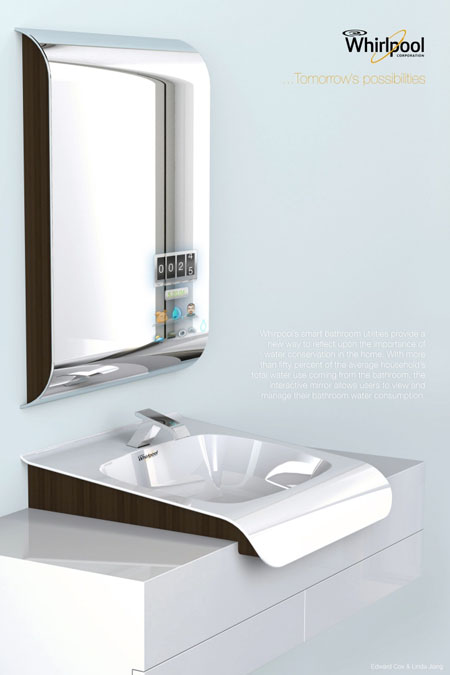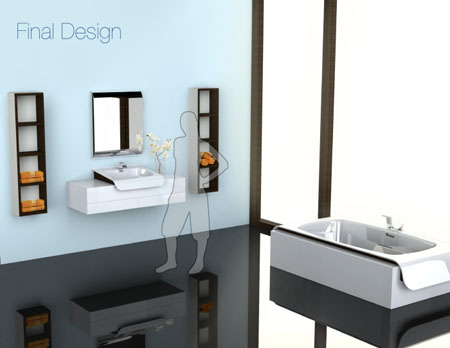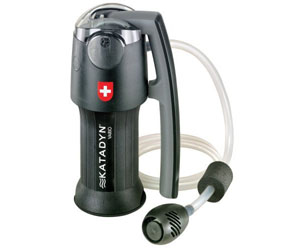 Our Recommended Partners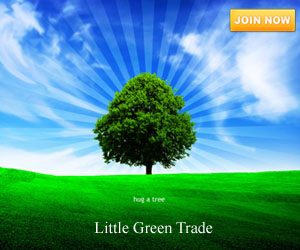 Advertise with us
Archives