Browsing articles in "Architecture"
Garage is designed for our cars. However, what will happen to our garage the moment we lost or sell our cars? Most probably, it will become abandoned and considered as useless. Worse, it will be wrecked and debris will be destined to our landfills. Good thing there are real talented people that were able to retain the beauty of our then well-designed and useful garage and give them a new life. The 100% box is just a few of the many repurposed structures around the globe. Once a garage, 100% box is now a refreshing, elegant and well-designed one bedroom home.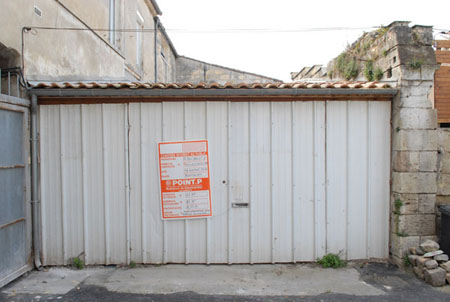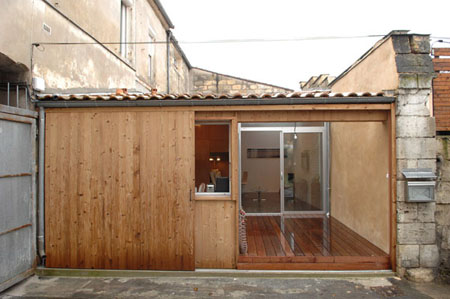 Outdoor lounging is fun and lounging in an eco-friendly fashion is even more fun. The MIT Soft Rockers is an outdoor lounging solution at first glance. However, this one of a kind rocker will not only allow you to lounge but also will let you recharge yourself and your electronic gadget with clean energy. The rocker collects solar energy at daytime through its solar tracking system of 1.5 axis 35 watt and stores the collected energy in a 12 ampere-hour battery. The rocker is stylish enough o be part of your landscape, as it has the leaf like shape with some catchy illumination.
Source: ARTS
Recycling items is challenging, as materials used are generally considered useless. However, the shallow thinking about supposed to be discarded materials does not affect Gert Eussen. He was able to reclaimed the used pebbles or bricks in their restructured garden and was able to create a sustainable small dome from it. Aside from the reclaimed pebbles, recycled woods are also used to create the dome's door. Though the dome measure short and small and cannot be considered as a real home, the designer thinks that it is highly possible to build houses using the same reclaimed materials. Since pebbles and bricks are normally made of clay, the Rubble Bubble dome surely feel cold inside even when its scorching hot outside.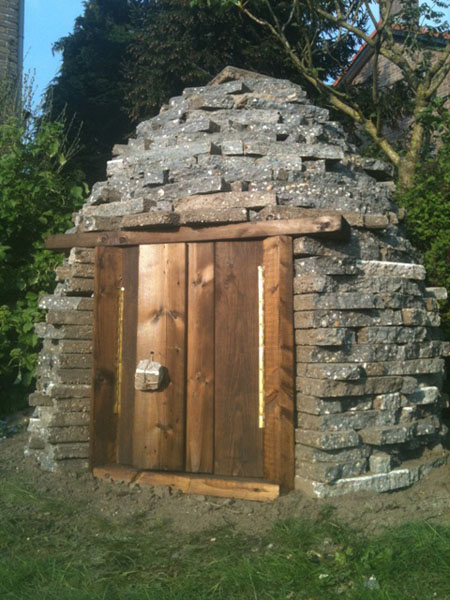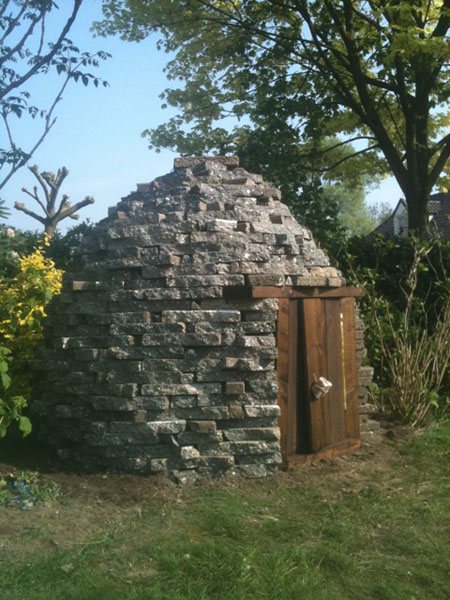 Building stylish and elegant homes yet has low impact to the environment is now becoming easy with the growing number of people like designers, manufacturers, consumers, architects, and more who are now into green architecture. The St. Hubert Residence has the look that will definitely catch every ones' attention but has the least carbon emission that one can expect. The house designed by Naturehumaine has abundant natural light and ample space for the occupants to free move. The use of natural light source allow the occupants to save some amount of money for it surely will minimize their use of electricity for lighting purposes.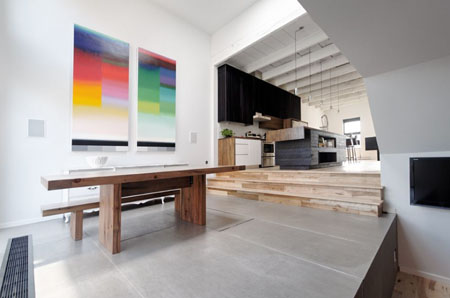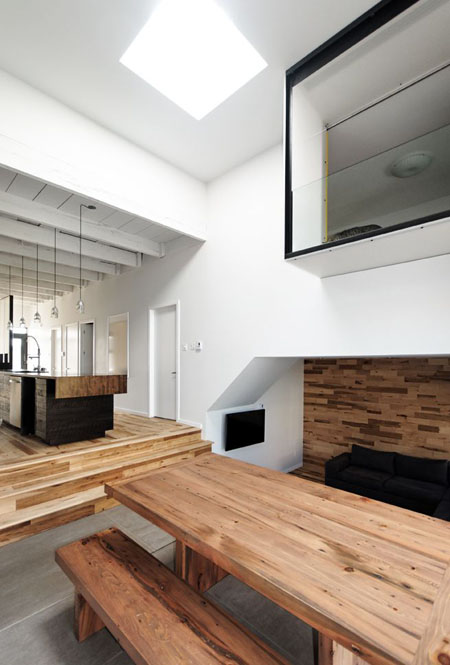 It is good to hear that California State still has a large green space. Residents of the said area surely have the higher chance of getting close to nature. However, these refreshing greeneries are starting to banish and an immediate action is needed to save the environment. The Caterpillar House by Feldman Architecture is just one of many sustainable houses that built by green advocates these days. Located in Santa Lucia Preserve, California, the Caterpillar House features the responsible use of resources like the repurposing of excavated soils and have it used for wall construction. Other than that, the house also has rainwater management system for irrigation purposes, natural ventilation, and more.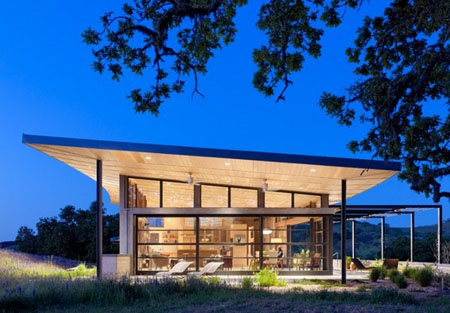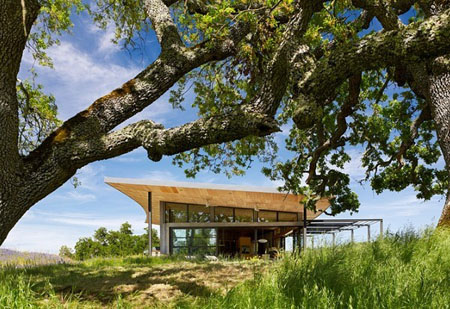 When it comes to using bamboo, a sustainable use of resources surely will come first to every environmentalist's mind. This is because bamboo is a fast growing plant and can easily replenish in a short span, thus using bamboo won't show any harm to the environment and thus using it is indeed eco-friendly. The Bamboo Forest House in Taiwain by London based ROEWUarchitecture uses bamboo as its façade, which surely will create a cooler feel to the home interior. If you have not yet been into bamboo bed, you surely do not have any idea how cool bamboo is. If I were to choose bamboo bed over any other beds, I definitely choose bamboo especially during hot season.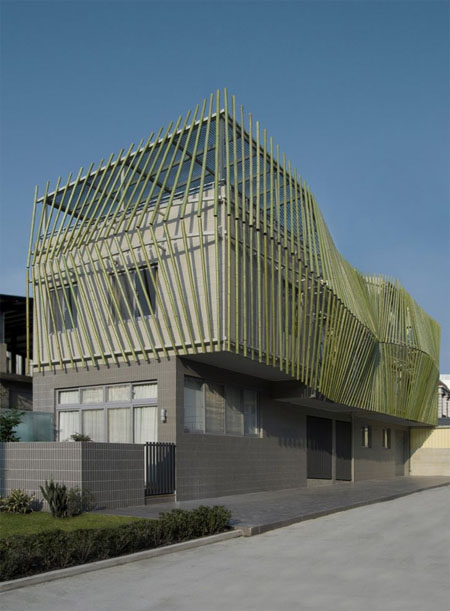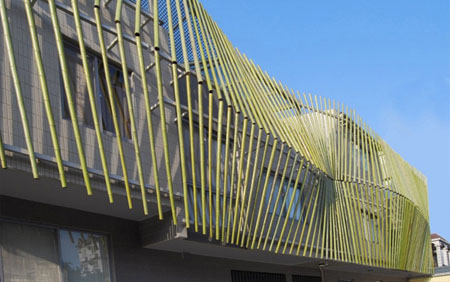 Owning an RV is common to celebrities and adventure lover individuals. We all know that RV are manufactures using first hand materials. However, with the growing awareness for global warming, more and more people are looking for some ways just to help save the environment and this include the reuse of old items like what Matthew Hofmann did with a vintage 1970 Airstrem trailer, which he turned it into a modern and comfortable living space. The space is complete with a living room, kitchen, bathroom, storage and more. Most of all, the vintage trailer turned living space is mobile, thus works closely similar to an RV.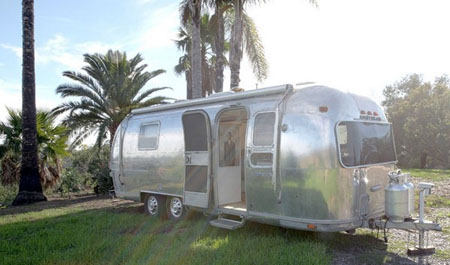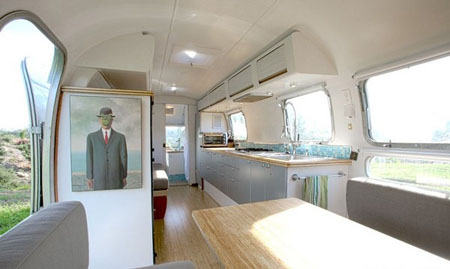 Biking is already enough to proof that we have done a part in saving the environment. Storing our bikes in a responsible way is definitely way beyond and is truly admirable. The Bike Hanger by Manifesto Architecture is a bike storage design that will be installed in building walls in Seoul. As the name suggests, the Bike Hanger will hold your bikes hanging and has the ability to hold 20 to 36 bicycles. This design is shortlisted for Seoul International Design Competition: Design for All as well as for Seoul Cycle Design Competition 2010. Other green features that this design has is the use of recycled materials like the recycled plastic for its canopy.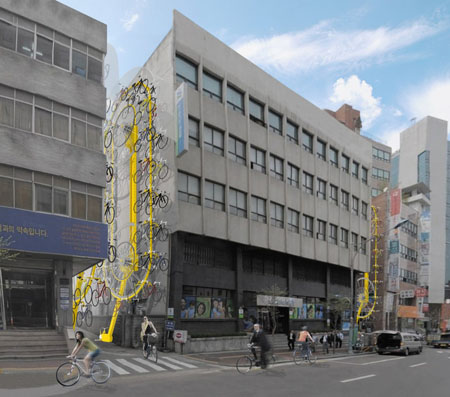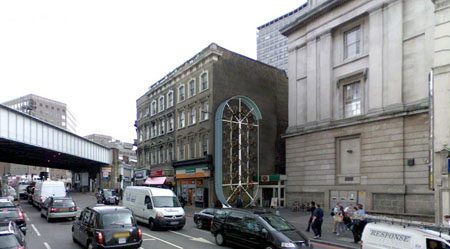 Shopping can now be more eco-friendly especially if you are from Korea with the completion of the Galleria Centercity in the country. Built by UN Studio, This sustainable department store has the energy-efficient double skin and at the same time has the largest illuminated façade in the world. The mall has the translucent façade that allow sunlight to get in giving the inner part of the mall the right illumination without using so much electricity and not overheating the mall. With this structure, the guilt feeling of carbon footprint contributed to the environment while shopping can be in a way reduced.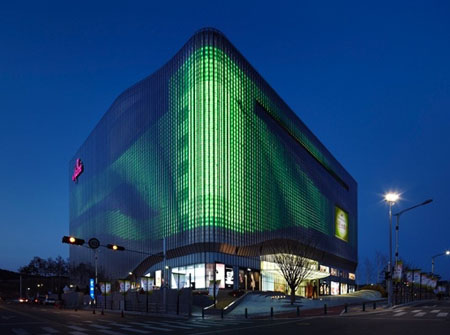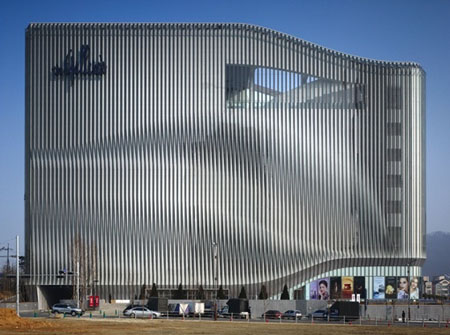 Cargo containers are now gaining the attention of many architects, engineers, and designers as a useful architectural material. Debbie Glassberg joins with any other container lovers and had the Home Contained built. Located in Kansas City, Missouri, the Home Contained has the area of 2,600 square feet and is made of five metal containers. Aside from the cargo containers, the Home Contained has other earth-friendly features, which include green roof, geothermal heating, insulated walls and solar panels. With these features, occupants will be able to save on their energy usage and money as this will surely keep their electricity bill lower that it should be if they chose to use first hand materials, opt not to have solar panels and the like.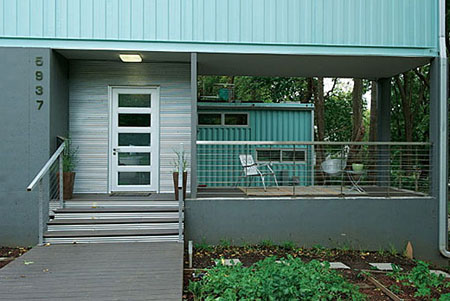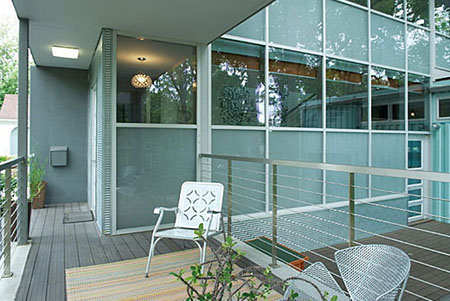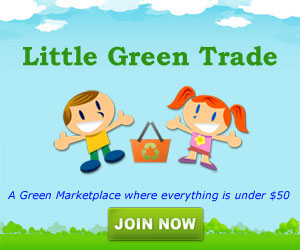 Our Recommended Partners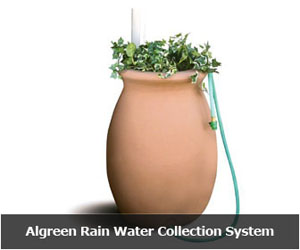 Advertise with us
Archives
Social Networks