Browsing articles in "Architecture"
We have been promoting earth friendly products to the public and appear to let our drivers produce zero carbon emission. Today, the most effective place to promote these things will soon be the target of many eco-friendly advocates and designers. To start with, Dutch architectural firm Mecanoo will soon rise the eco-friendly campus of Moscow National University. The school will feature forests and valleys with the central park as the people's meeting place. What more, the whole campus will be built using locally sourced materials as well as prefabricated materials to reduce energy. Another eco-friendly feature that the Moscow National University will feature include climate walls, thermal heat and cool storage system and rainwater harvesting system that are all helpful in keeping the campus a self-sustaining one.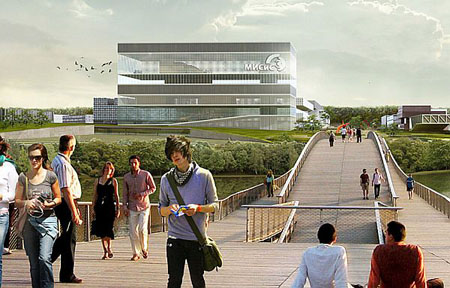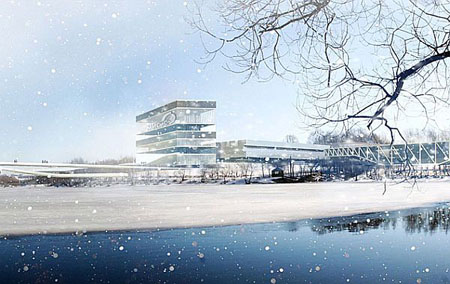 Undoubtedly, old structures are built with quality. One cannot easily wreck them out without exerting extra effort. However, why do we need to wreck old structures when we can repurposed them for another use. In this way, we can be of help to the environment, as it surely will minimize landfills. In addition, repurposing old structure requires lesser materials and can completed at a lesser cost. The White House is a Scottish Ruins that is repurposed and turned into a modern yet sustainable home by the Scottish architecture company WT Architecture. The use of locally sourced materials is another reason why we can consider this house an eco-friendly one.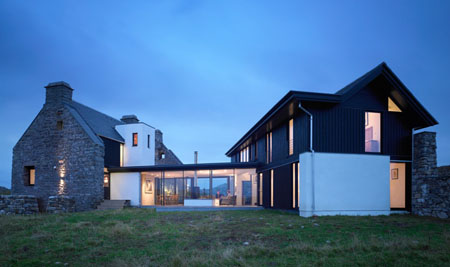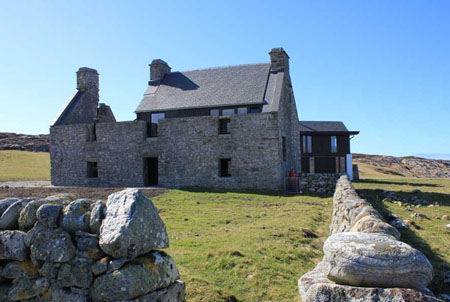 Cabin is a great place to stay if you want some relaxing ambiance and get closed to nature especially if you have your cabin erected in the woods. Nick Farrow has created a not only relaxing cabin but also an eco-friendly one. What made the Cabin of Nick Farrow eco-friendly is the locally sourced materials like timber used in building the cabin. However, locally sourced may not be an enough basis to consider the cabin eco-friendly. Let us presume or hope that the timbers are the reclaimed ones and not those that are cut just to serve the purpose of building the cabin.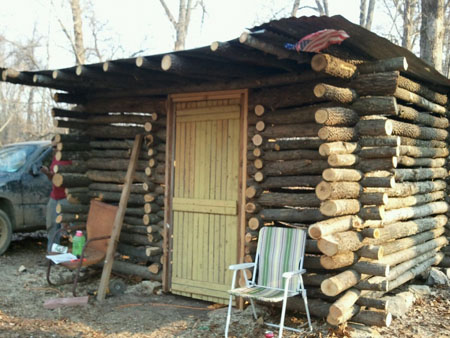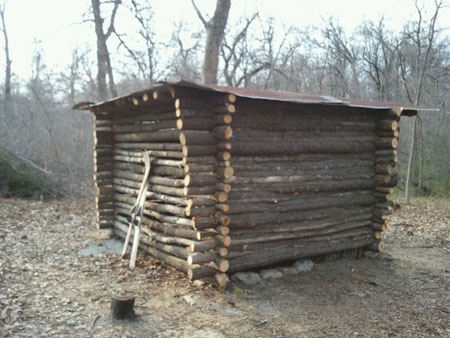 Save the earth, minimize landfills, minimize carbon emission, and so on are just a few of the things we can do to help save the environment and maintain a clean and healthy place to live. Repurposing old buildings? Has any of us done this? Surely those who have the artistic mind and talent were able to do it just like what the team from Interbreeding field did with the Shinlin Paper ruined factory in Taipei City. The paradise lost in time has just its new look without totally discarding what is inside the structure instead restored them and create a new and refreshing structure.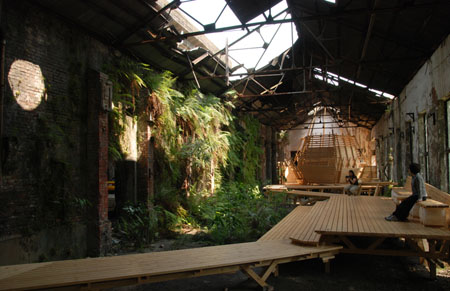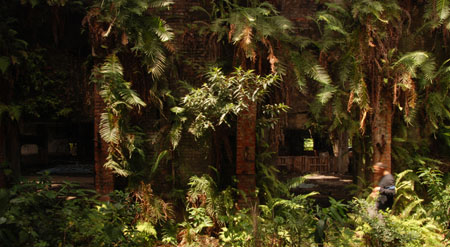 Garage is designed for our cars. However, what will happen to our garage the moment we lost or sell our cars? Most probably, it will become abandoned and considered as useless. Worse, it will be wrecked and debris will be destined to our landfills. Good thing there are real talented people that were able to retain the beauty of our then well-designed and useful garage and give them a new life. The 100% box is just a few of the many repurposed structures around the globe. Once a garage, 100% box is now a refreshing, elegant and well-designed one bedroom home.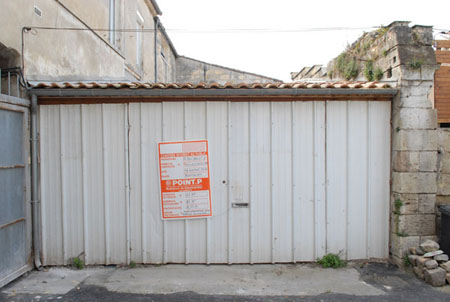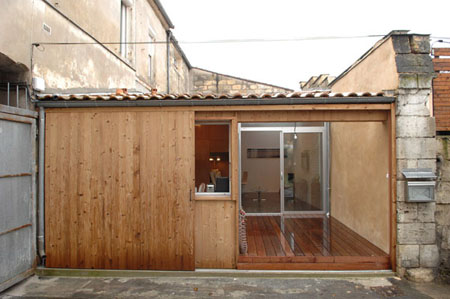 Outdoor lounging is fun and lounging in an eco-friendly fashion is even more fun. The MIT Soft Rockers is an outdoor lounging solution at first glance. However, this one of a kind rocker will not only allow you to lounge but also will let you recharge yourself and your electronic gadget with clean energy. The rocker collects solar energy at daytime through its solar tracking system of 1.5 axis 35 watt and stores the collected energy in a 12 ampere-hour battery. The rocker is stylish enough o be part of your landscape, as it has the leaf like shape with some catchy illumination.
Source: ARTS
Recycling items is challenging, as materials used are generally considered useless. However, the shallow thinking about supposed to be discarded materials does not affect Gert Eussen. He was able to reclaimed the used pebbles or bricks in their restructured garden and was able to create a sustainable small dome from it. Aside from the reclaimed pebbles, recycled woods are also used to create the dome's door. Though the dome measure short and small and cannot be considered as a real home, the designer thinks that it is highly possible to build houses using the same reclaimed materials. Since pebbles and bricks are normally made of clay, the Rubble Bubble dome surely feel cold inside even when its scorching hot outside.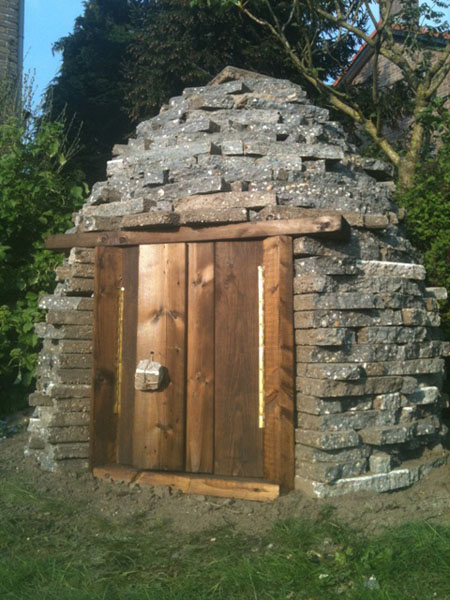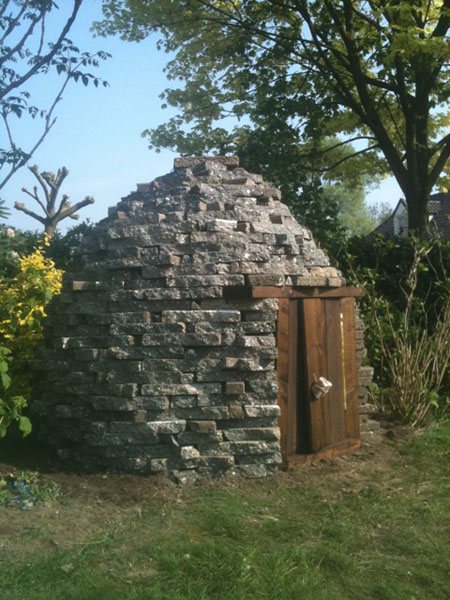 Building stylish and elegant homes yet has low impact to the environment is now becoming easy with the growing number of people like designers, manufacturers, consumers, architects, and more who are now into green architecture. The St. Hubert Residence has the look that will definitely catch every ones' attention but has the least carbon emission that one can expect. The house designed by Naturehumaine has abundant natural light and ample space for the occupants to free move. The use of natural light source allow the occupants to save some amount of money for it surely will minimize their use of electricity for lighting purposes.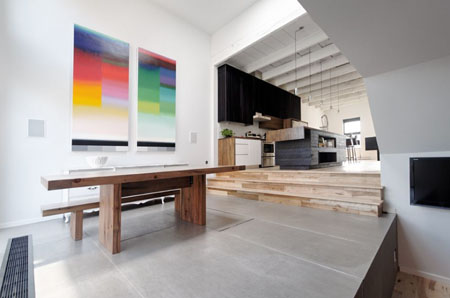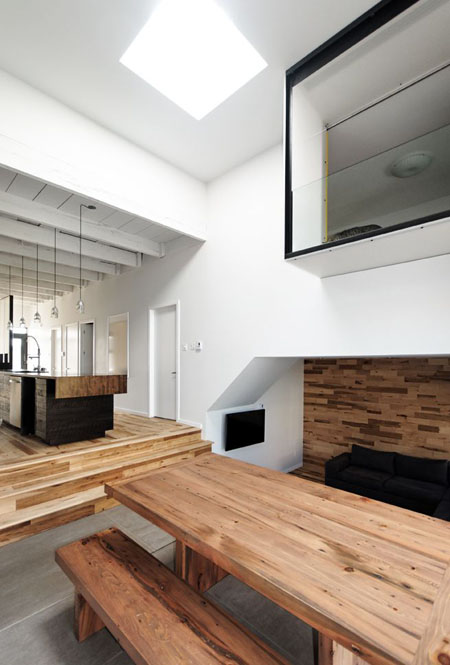 It is good to hear that California State still has a large green space. Residents of the said area surely have the higher chance of getting close to nature. However, these refreshing greeneries are starting to banish and an immediate action is needed to save the environment. The Caterpillar House by Feldman Architecture is just one of many sustainable houses that built by green advocates these days. Located in Santa Lucia Preserve, California, the Caterpillar House features the responsible use of resources like the repurposing of excavated soils and have it used for wall construction. Other than that, the house also has rainwater management system for irrigation purposes, natural ventilation, and more.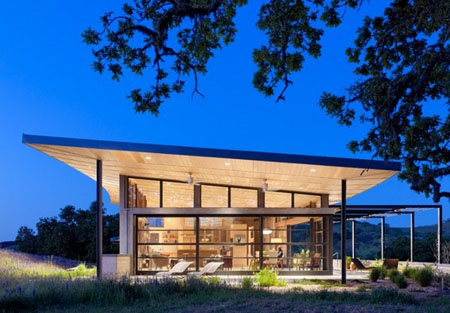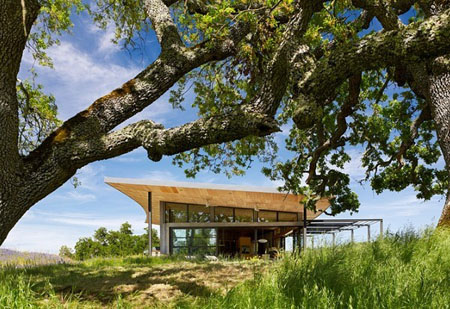 When it comes to using bamboo, a sustainable use of resources surely will come first to every environmentalist's mind. This is because bamboo is a fast growing plant and can easily replenish in a short span, thus using bamboo won't show any harm to the environment and thus using it is indeed eco-friendly. The Bamboo Forest House in Taiwain by London based ROEWUarchitecture uses bamboo as its façade, which surely will create a cooler feel to the home interior. If you have not yet been into bamboo bed, you surely do not have any idea how cool bamboo is. If I were to choose bamboo bed over any other beds, I definitely choose bamboo especially during hot season.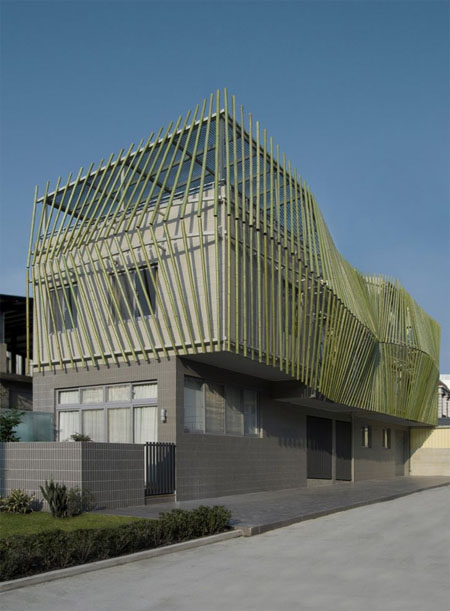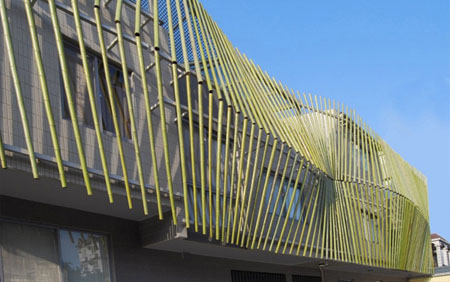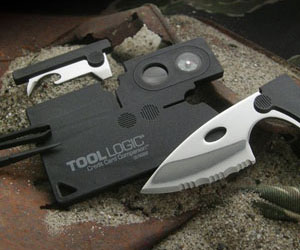 Our Recommended Partners
Advertise with us
Archives