Sustainable architecture is what you can definitely call of the Finnish Larch Home by Architects Djuric Tardio. This lovely home is a pre-fabricated house made entirely of an eco-friendly material called the Finnish larch. Other than that, the house also has excellent eco-friendly features. If you are to look at the photos, it has a roof that looks like unfinished. Well, it is really designed that way for a specific function. The roof has the standard framework without harming the environment. In addition, it will not be a closed roof to avoid having a space-wasting attic. To make it more eco-friendly, the architects of the Finnish Larch Home by Architects Djuric Tardio inserted the roof with inhabitants and left it open allowing the natural sunlight to come in transforming the inserted inhabitants into a vegetable terrace with plants like kiwi, squash, grapes and more.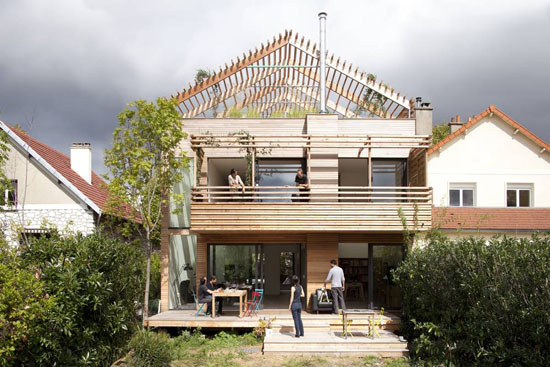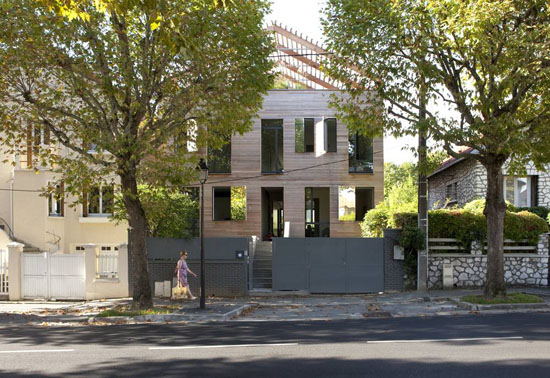 The bad grounds of the area do not stop the architects from building a nice and eco-friendly structure. The architects will make use of eco-sustainable construction system and build the house using wood panels on its pedestal. Carbon footprints are lesser on this house design because it is completely pre-fabricated, meaning, when the materials reach the site, all they have to do is to assemble. In the case of the Finnish Larch Home by Architects Djuric Tardio, they do the assembling in just two weeks.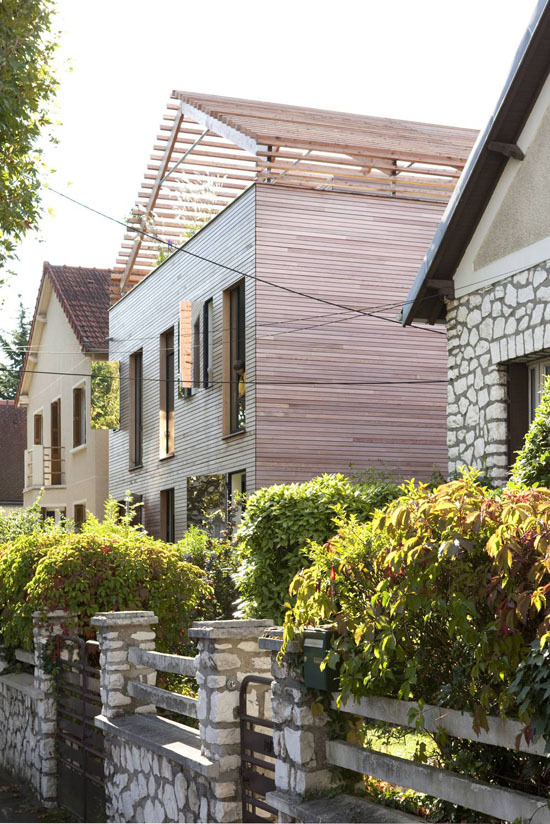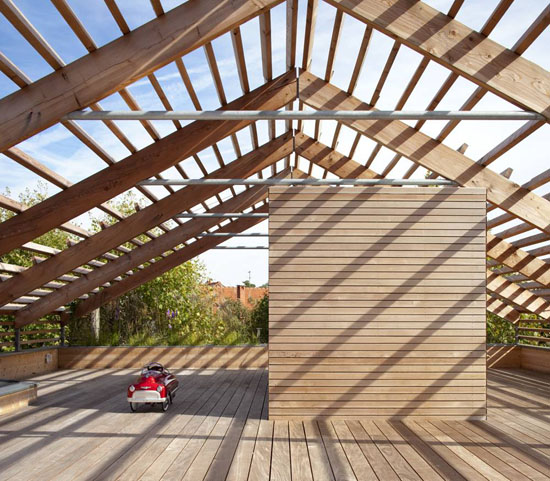 The Finnish wood panels used in the house are from cooperatives of owners who owned a sustainably managed small private forest. They supply the pre-cut panels for the wood fiber insulation and non-treated siding. The materials are delivered at the site almost finished, which help reduce pollution.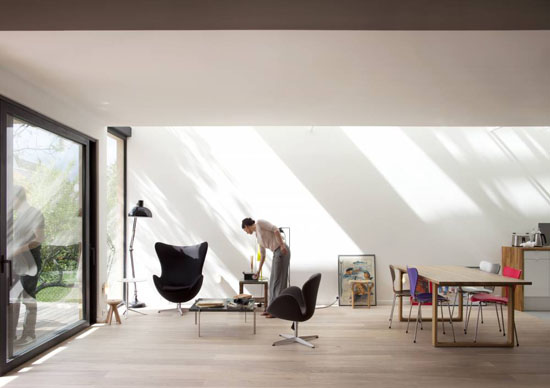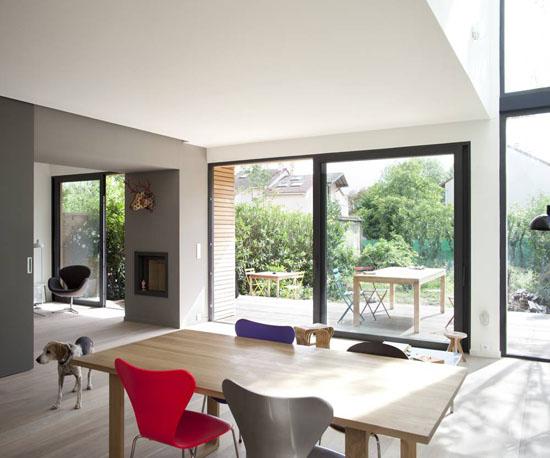 The house has the patios and the south facades designed to catch sunlight during winter. On the other hand, a canopy shelters it during summer. Other eco-friendly features of the Finnish Larch Home by Architects Djuric Tardio include the natural ventilation made possible by the openings of the shutters, natural lighting by the windows and the rainwater collection for the garden and planters.
Source: World Architecture News