Browsing articles tagged with " sustainable material"
Dining is fun but it could even be more fun if you dine while keeping the environment safe using the lovely and eco-friendly plate called Bambu 11-inch Round Veneerware Plates. As its name suggests, the plate is made of bamboo, a sustainable source of material. Bamboo is a fast growing type of plant making it able to replenish the harvested plant in just a short period. The use of bamboo makes the plate an FDA approved one. Other than that, the plate uses no bleach or dye making it a safe dinnerware. The plates also look classy and elegant making it perfect for all occasions. [Click here to know more about Bambu 11-inch Round Veneerware Plates]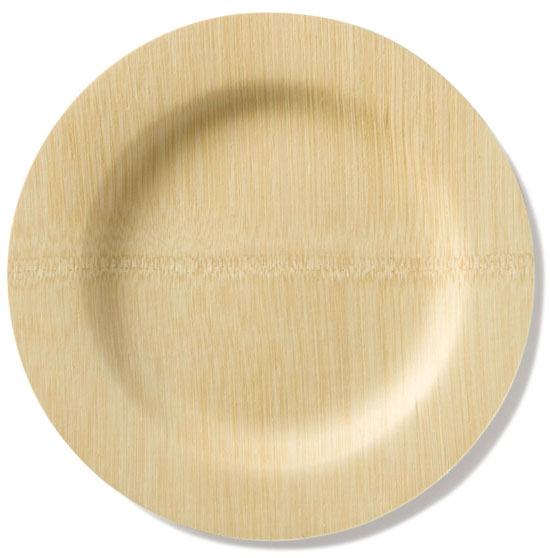 A stylish furniture design but with less to zero carbon emission similar to Vault Design Arc Lounge is a combo especially to people who are into keeping the environment safe but are not willing to compromise style and comfort. This lovely design from Vault is not only stylish but an eco-friendly piece of furniture too. What made it eco-friendly is the bamboo materials used. Other than stylish and eco-friendly, the chair is also comfortable to sit on because of its laid-back backrest design.
Being sustainable is becoming easy with the various eco-friendly products coming out today and the Oenophilia Bamboo 8-Bottle Wine Rack is just one of them. Constructed using the sustainable material, bamboo, having this at home will not only hold your wine bottles at home but also will make you feel good about yourself using a product made of sustainable material, therefore causing less harm to the environment. [Click here for more details about the Oenophilia Bamboo 8-Bottle Wine Rack]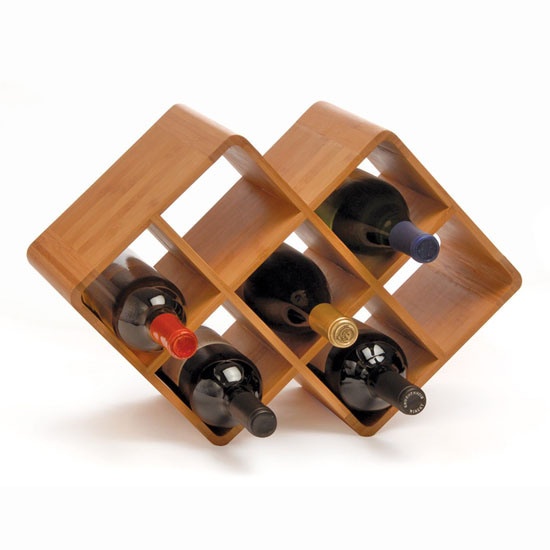 You love music? Love you listen to your favorite songs even on the go or in the public with your headphones on? You can do it in an eco-friendly way with the Ecophones by Joseph Carney. This eco-friendly headphone uses different eco-friendly materials for your sustainable music indulgence. Thus, you can enjoy music while caring the environment. the EcoPhones uses materials that has minimal impact to the environment like the recycled rubber, ecohides leather that is 100% sustainable using sustainably grown Mimosa trees. Another sustainable material that the EcoPhones use is Bamboo, which is known of its sustainability as it grows fast and enhances the environment with its roots.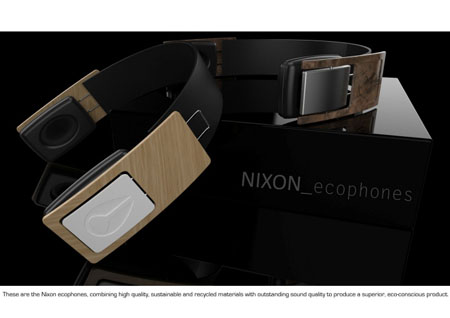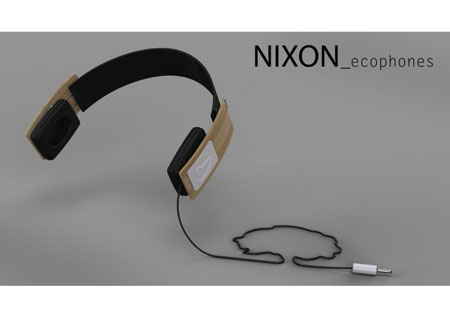 Cardboard can be used in various purposes. You can have it as your simple yet presentable packaging, storage, and a lot more. Today, I am going to present to you a wonderful creation made from cardboard. Hailed as theBold, this one of a kind chair has the small letter B look when viewed from the right side and small letter D when viewed from the left. Whatever letter you may see in this wonderful chair, what's important is the usage of cardboard to complete it. As a cardboard, this sustainable material is high biodegradable thus, will not do any harm to the environment.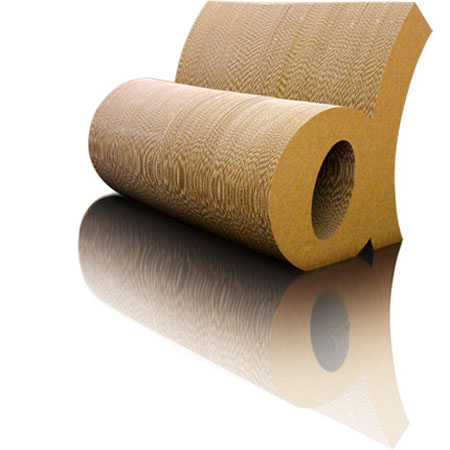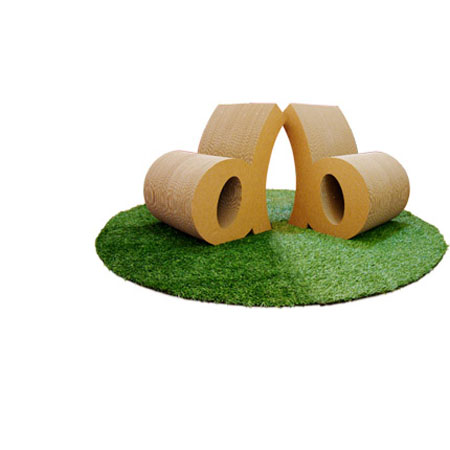 Source: Sanserif
A house doesn't need to have solar panels, rainwater collecting system, or uses recycled materials in order to be considered as eco-friendly. The La Maison-vague by Parisian architect Patrick Nadeau is a good example of an eco—friendly house without the solar panels and other common eco-friendly items. The only thing that this eco-house has is the unique insulation it got, wherein it uses earth and a great selection of plants. The house structure is made of wood, which is known to be a sustainable material as well. With this type of insulation, residents can save much on energy for their air-conditioner or heater.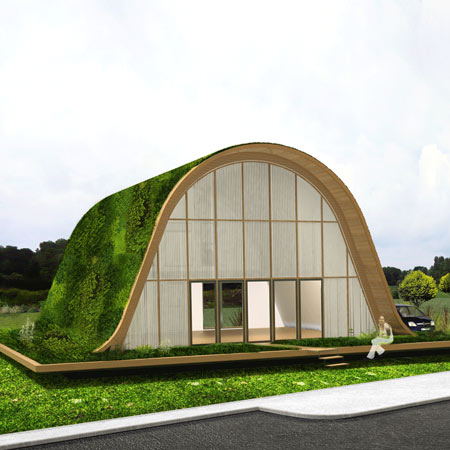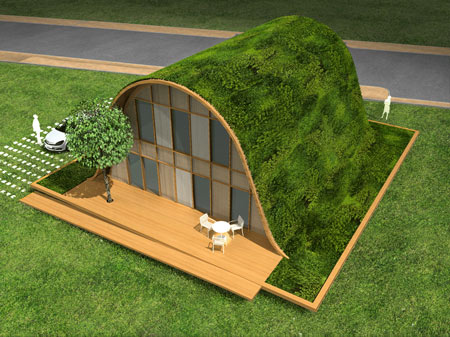 Relaxing while doing your exercise are the two things that can hardly done together. However, designer Rizki Tarisa has created an eco-friendly furniture design that will allow people experience total relaxation while doing his or her exercise routine called the GO. The GO has a laptop holder that will hold the user's laptop for total entertainment and an ergonomic lounge chair that provide total comfort. What is nicer about this furniture design is the exercise bike that allows users to do his or her exercise routine while providing energy to the user's electronic gadgets while keeping in good shape at the same time. In addition, the GO furniture is made of sustainable material making it a truly eco-friendly design.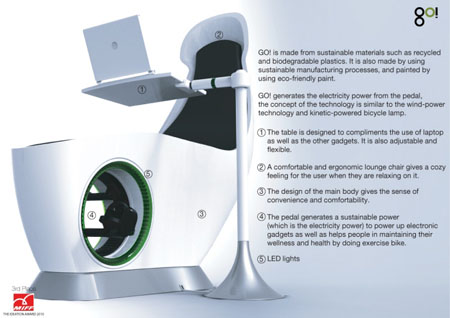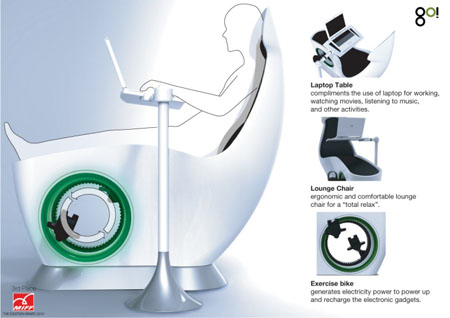 Our Recommended Partners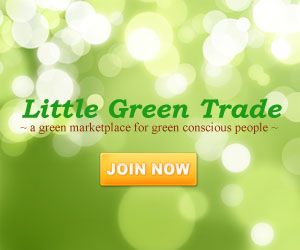 Advertise with us
Archives