Browsing articles tagged with " carbon"
Bamboo has been long known as a sustainable source of material and products using bamboo like Bamboo Folding Clothes Drying Rack is most likely a product that will not harm the environment. We all know that bamboo is a fast growing plant and it can easily replace the harvested stalks in a short period. [Click here to know more about Bamboo Folding Clothes Drying Rack]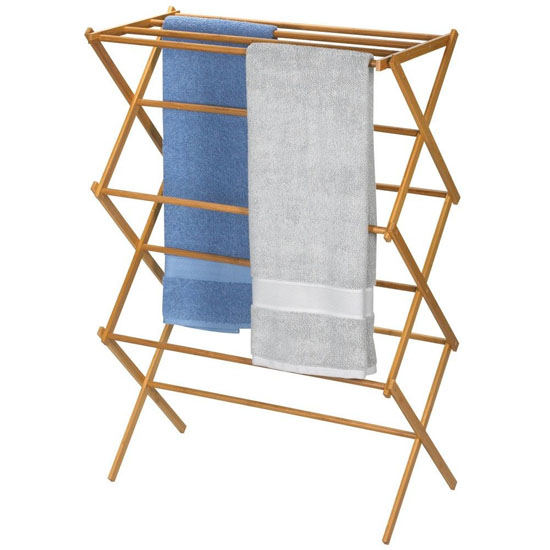 Kids and adults alike love biking and the Grow Bike by Alex Fernandez Camps will surely make someone enjoy biking from childhood to adulthood. As its name suggests, the Grow bike is designed to accommodate users of all ages. It features adjustable parts like the seat, handle, and frame length making it the bike that grows with you or your kids.
Uses a high quality aluminum material, the Grow bike offers numerous advantages to its users including the reduced economical as well as ecological cost. This is obviously because, there is no need to manufacture a new set of bicycle as the user grows up. Because of the adjustable parts, the bike grows with the user. This is highly beneficial to those who are do not want to spend so much on their sport gears like bike but want to enjoy doing it as long as they can.
Fashion and nature together are also possible if you think similar to designer Vladimir Levestam who created a stylish and eco-friendly wooden jewelry in a unique different design.
Despite of the modern lifestyle that we are in right now and the highly modernize device that are widely available, many of our brothers and sisters from other parts of the globe are still in the less updated lifestyle like cooking indoors in with open wood fires. We all know that this cooking process produces toxic smoke and obviously is harmful to the environment and the people surrounding it.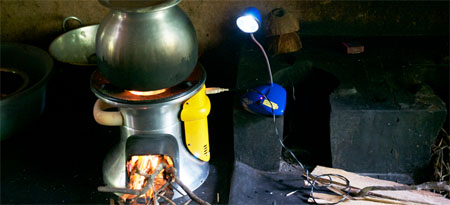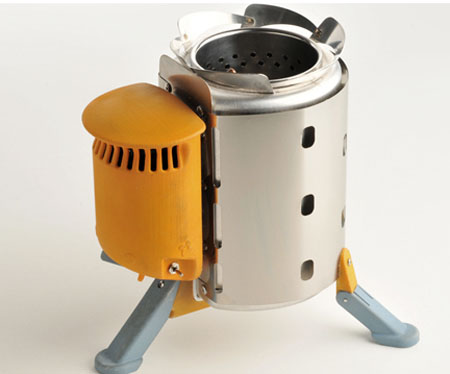 Continue reading »
If all of us were responsible enough in reducing our carbon footprint, it would be better for the environment and us. If like any other, you too are having a hard time living the eco-friendly life or simply just reducing your carbon footprint, the Eco-layer will help you succeed once this concept will come into fruition. Designed by Haidin Farmin Rashid Mohammad, the Eco-player will lets you enjoy your favorite MP3 music through its wind-up charger that charges and eventually powers your eco-friendly phone of all time. The eco-player also features and auto focus camera and touch screen display proving that it needs not to be old fashioned to reduce carbon emission.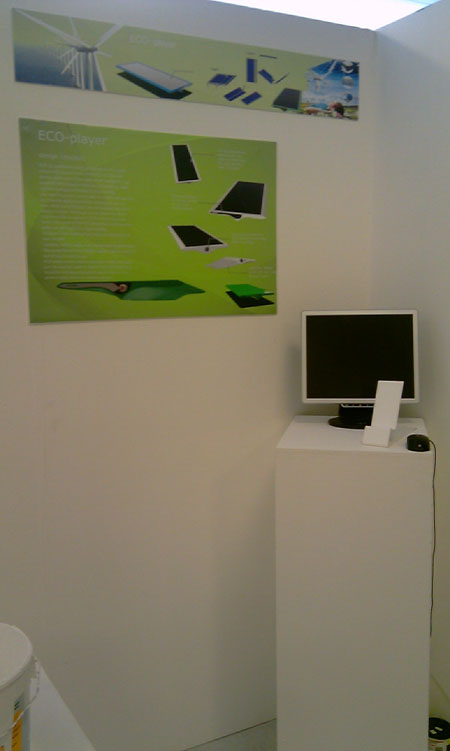 If you are after for a good ride and stroll in your area or at the park with less to zero carbon emission, the Mia Micro Bus is the ideal vehicle to use. This all electric bus seat 3 passengers as you do your journey. However, if you have a big family to tour, this definitely will not do the job. However, for eco-friendly purposes, the Mia Micro Bus is a great vehicle to purchase. Being an electric powered car, this surely will not produce so much smoke or carbon emission that will harm the environment. The cute sleek design made it an ideal vehicle for touring around the city.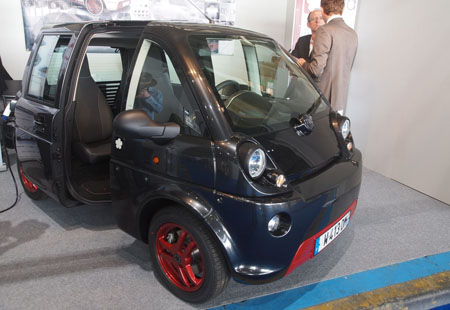 Getting wired and hooked to the internet is becoming a necessity nowadays. With everything you can do online from shopping, working, and all, I feel like the internet and the tools used for having an access is the most important thing that majority of the people must have today. We all know that our gadgets need to be charged at all time and this will require electricity and definitely every gadget addition that we have is an addition to our carbon footprint as well. Good thing solar chargers like the Leaf by Joel Lim are now developed and widely available. In this way, we can at least reduce our carbon footprint even if we continue to use of electronic gadgets.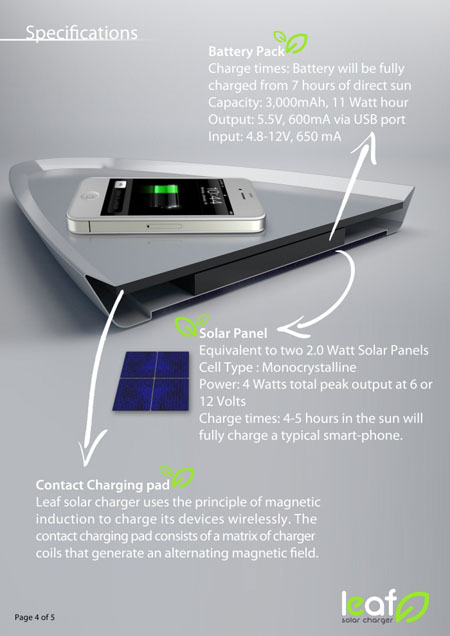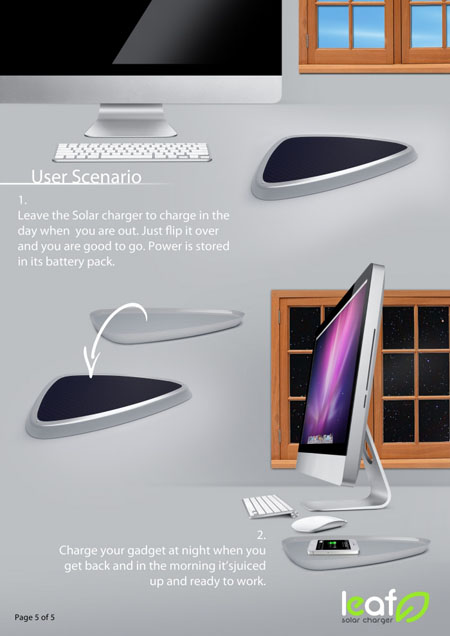 More and more people are now concern in saving Mother Nature. Various design concepts are now being developed to enhance zero carbon emission in every place. Green structure are getting common each day and Universities are starting to let their students become aware of the current environmental situation and the methods of preventing it in the form of creating environment friendly products. The University of Cambridge Architects are did a Zero Carbon building that has a design like of a dome based on the medieval period. This eco house is built using environment friendly materials like a locally sourced timber and recycled newspaper for insulation.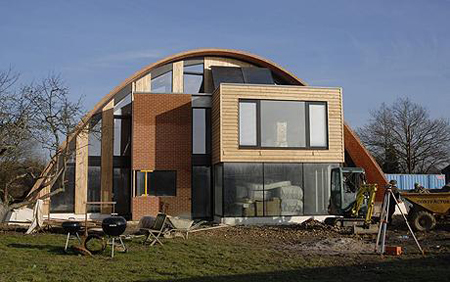 Lawn mowers are just another machine that contributes a lot to carbon emission. In addition, mowers are also loud an irritating to the ears. However, if you want to have a green view in your house or in your garage, then, the lawn mower will be an important tool for you. But this time around, carbon and noise will never be a problem anymore because James Taylor Peterson has created the eco-friendly Neutron Battery-Powered Mower. This tool can run on a 24 volt battery, and can mow for up to and hour after a single charge. In addition to that, you will now be free form spark, plugs, air filters, pull cords, and toxic gases. [ProductPage]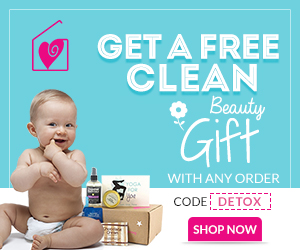 Our Recommended Partners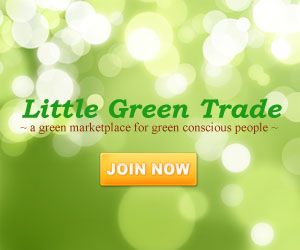 Advertise with us
Archives