Supersola Plug-and-Play Solar System aims to eliminate that expensive and difficult to install solar system in your house. Seriously, no more difficult installation and hire professionals to do so, you don't even to build additional infrastructure adjustment to your roof or any other part of your house. Supersola, a Dutch start-up manufacturer, has developed plug-and-play solar panels, making solar energy available and accessible to everyone. Designed as a modular system, it allows expansion with more panels wherever you like.
Julius Smith, founder of Supersola, has dreamed that everyone should be able to access this abundant solar energy easily. He wants to make it possible for consumers to purchase a plug-and-play solar panel at electronics shop just like a microwave, a TV, or a laptop.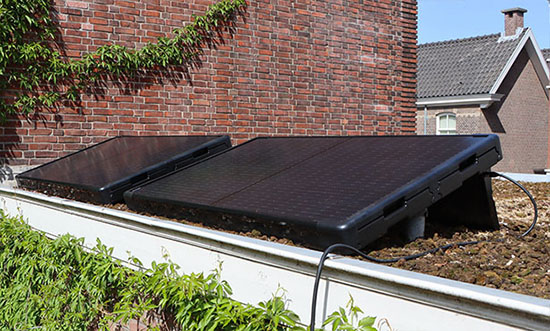 The portable design allows you to take Supersola with you when you move to another house. Even when you have smaller budgets, you can simply start with one panel and gradually increase over time, thanks to its modularity.
Supersola plug-and-play solar system by Studio Mango generates your own green energy into an elegant system. It uses a monocrystalline panel with a suitable invertor to convert generated energy into appropriate current for home-use. Each frame has four custom water tanks, you need to fill it in order to weight it down against any weather influences. The back panel flips open to allow you place it in appropriate angle for best way to harvest solar energy. Plug Supersola in a socket and let the sun hit the panel, your energy meter starts turning backwards. Simple isn't it?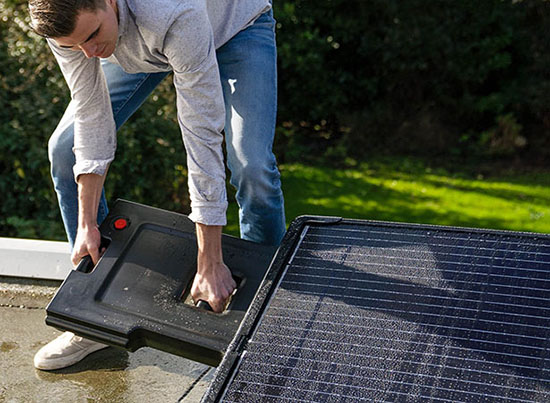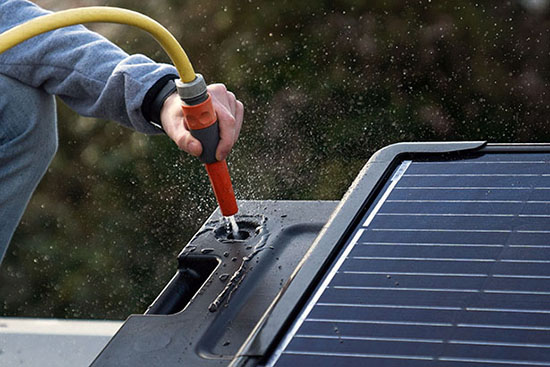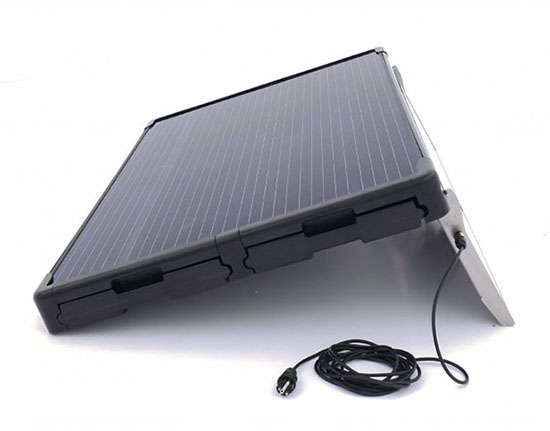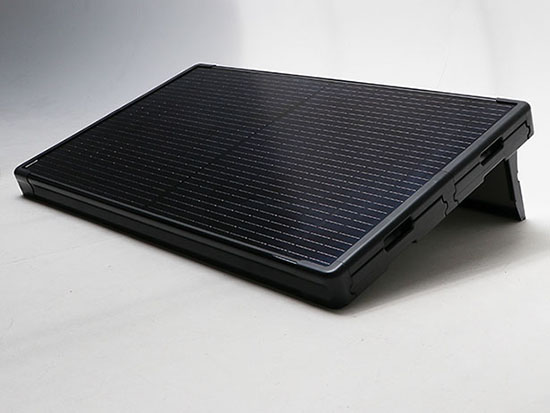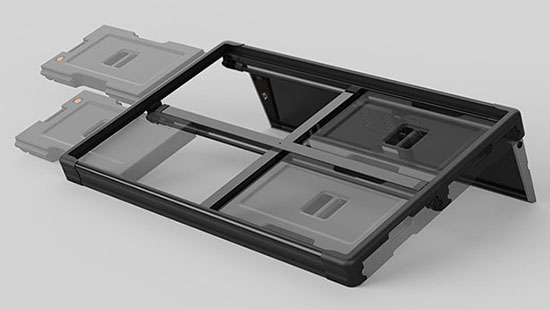 From : Mango Studio