The Refract House is an 800 square foot zero energy home created by a hundred of students from Santa Clara University together with the California College of Arts in participation to the US Department of Energy Solar Decathlon. The refract house has a designed like a bent tube to allow the entry of light inside the house and here is where the name refract came from.
Maximizing the entry of sunlight with the help of the group's clever lighting controls, the lighting materials of the house focuses on the use of sunlight and minimizing the electric load. The Refract also has a super eco-friendly landscape that features a rainwater catchment, a grey water treatment system, storage pool, and a garden of edible and native plants.
Electrical and gas consumption of the Refract house will be minimized because it is designed to use solar thermal energy for all its energy needs. Successful individual that will use the refract will be lucky enough as they also have the chance to monitor their energy and water consumption using the Lucid Design Group's Building Dashboard. Sensors will be installed in the house, the data will be sent to Lucid Design Group's servers, and every minute and the information will be available to a website displaying the home's consumption.
The house also has solar thermal array with double-glazed covers that help prevent the heat loss. The collected thermal energy are then stored in an insulated water storage tank placed outside the house.
The eco-feature of the Refract does not end here, as it has a water reducing feature like the low-flow water appliances and a grey water re-use system. All of the used water from the laundry, showers, and sinks are forwarded to a natural filtration process for future re-use for irrigation and water features.
The 100 students were able to combine design with engineering, style and sustainability.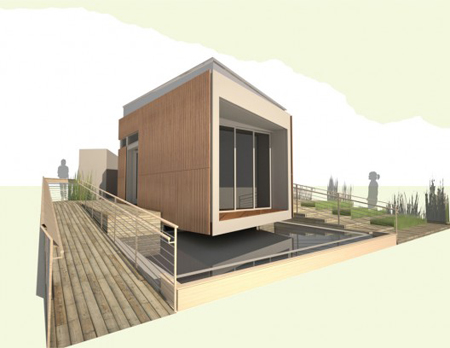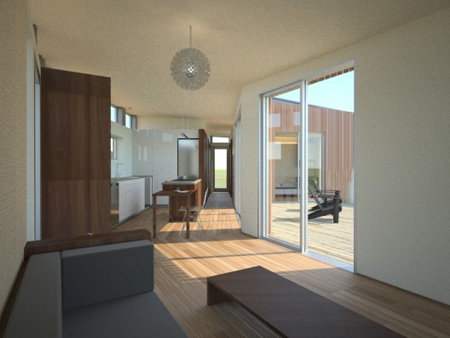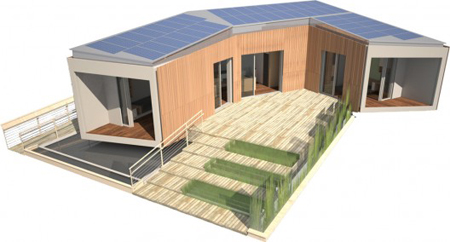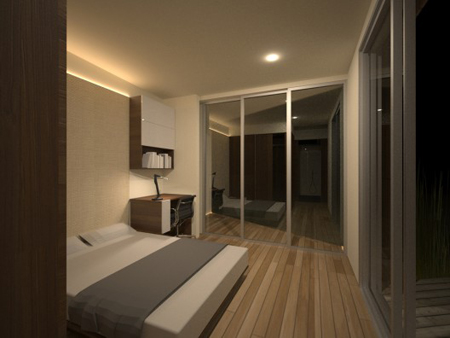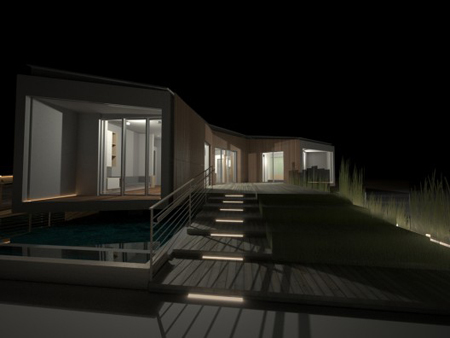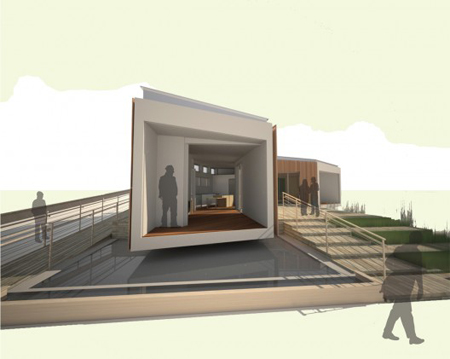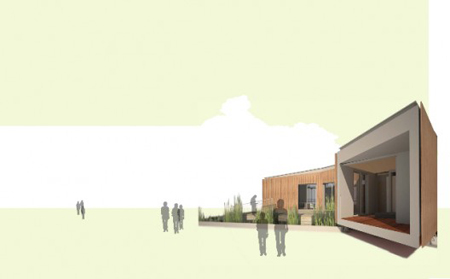 Source: Refract House via Arch Daily