Being earth friendly, fashionable, practical and economical all at the same time is what the Nissan Mori can bring. It is an electronic scooter design for people of various built. The scooter, designed by Shane Crozier, can adjust to suit every rider it has. Maintenance will never be a problem with the Nissan Mori because it is being taken cared of by an on-board computer. With the Nissan Mori, you cannot just save on your gas but the earth as well. Hope this will be available soon in our market, for I would definitely love to own one. It will also save me from the heavy traffic during rush hours.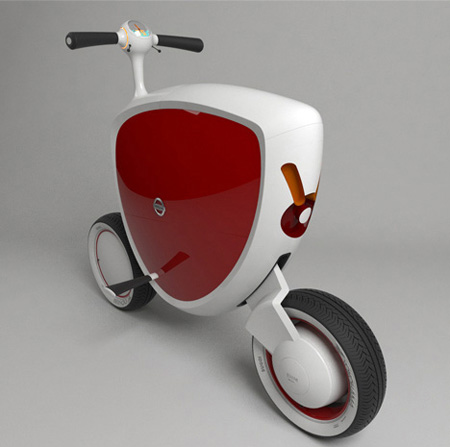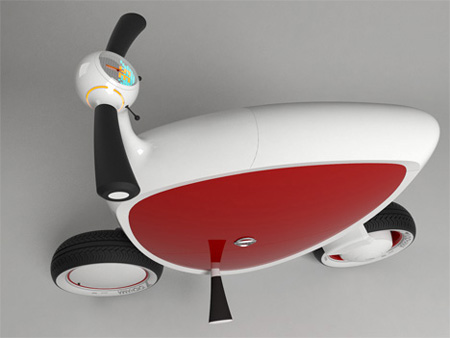 Shane's scenario :
Makiko has recently moved into her 1st apartment to be closer to uni and her part time job. Living outside Tokyo means she cannot rely solely on public transport, but she doesn't have enough money for a car. An electric scooter would be practical, affordable and have less of an impact on the environment.
Although she likes current scooters, they are still a bit intimidating for Makiko, who wishes they were as easy to understand and use as her mobile. Nissan understands Makiko, and that there is a market in Japan for an electric scooter targeted at her demographic. With local automotive sales declining in recent years, Nissan is looking to expand its market by creating scooter that will capture this demographic for their 1st vehicle purchase.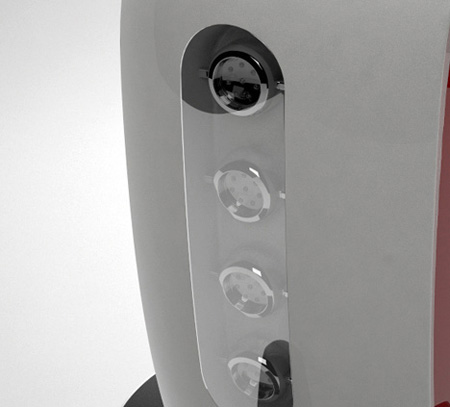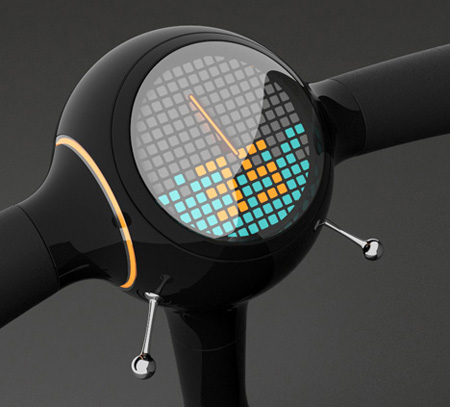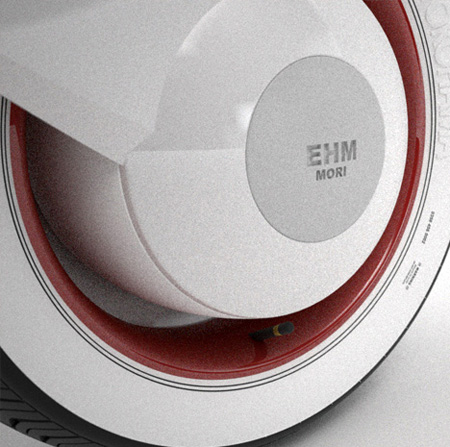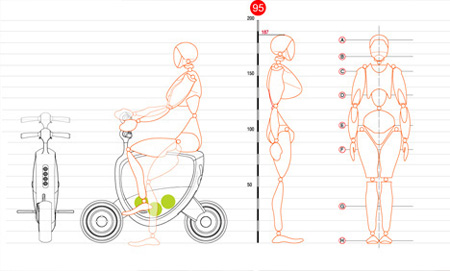 Source : Shane Crozier via YankoDesign