Greenhouse gardening is of utmost interest, for many gardeners who want to use less storage for more strong and quick growth of plants. However, it is to be kept in mind, that greenhouses have different shapes and sizes. Depending on your place of residence or your desire to place a greenhouse, adherence to the policies of surrounding areas has a great importance. Here are some cool tips to keep get you going with your awesome greenhouse.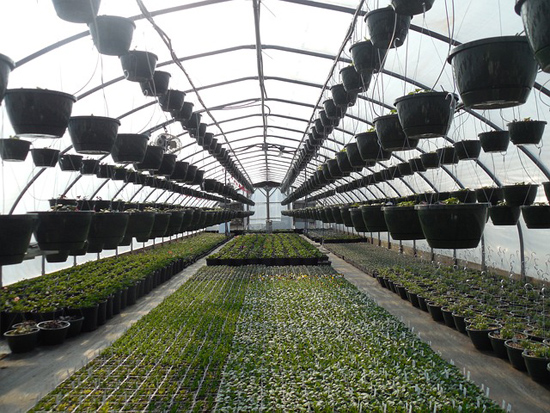 Choosing Type, Size and Price:
Depending on your accurate budget, your desired location where you want to place the greenhouse and the climatic conditions of that area, you can choose the type, size and price of your greenhouse. Bigger greenhouses are costlier than the small ones. Materials should be chosen according to the climatic conditions. For instance, Texas climate may not be the same as in California or North Carolina. Coastal areas have different temperatures as compared to mountainous areas.
Choosing Plants
The next step is to choose the plants. Do some extensive researches and buy some plants that can easily be grown in the greenhouse. Winter and summer plants require different temperatures, so plants must be chosen according to the type and size of greenhouse and the climatic conditions.
Watering Plants:
When plants are placed outside, they automatically get moisture from the atmosphere. However in case of a greenhouse, they can't get water supply, until and unless you don't water your plants. Not watering the plants will destroy your plants.
Maintenance and cleaning of greenhouse:
When you are good to go with your plants growth, make sure that your greenhouse is not messed up for your plants. Also, it has some passages for the air flow, so that you should not suffocate in the greenhouse. Greenhouse requires repairs from time to time so you need to work on that as well.
Make gardening your passion:
Last but not the least, make gardening your passion. It will help you grow stronger and you will enjoy all the gardening activities as well as every challenge it may give to you.