Empty glasses are normally discarded and added to the pile of landfills that we already have, unless you are like those people behind the elegant Artecnica Transglass Vase 2. This wonderful vase is ideal to be called as an eco-friendly home décor because of it was made from recycled materials.
Looking at the images, this vase is made of recycled empty bottles. Designers Emma Woffenden and Tord Boontje surely are artistic enough in making an old empty bottle as radiant as it looks in photos. This will be a perfect addition to any home's interior design. Holding your favorite plant, the transglass vase 2 will not only help you reduce waste and eventually minimize the growth of landfills but also will help you maintain a refreshing and earthy ambiance in your home with the fresh air the plants this vase will be holding. [Click here for more details about Artecnica Transglass Vase 2]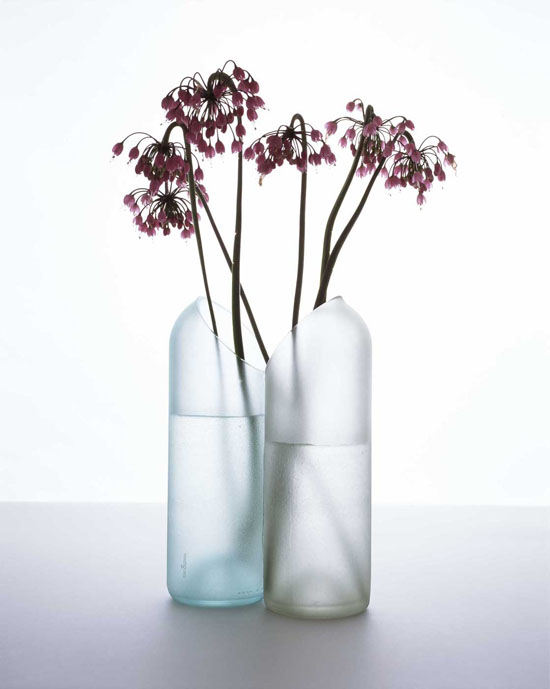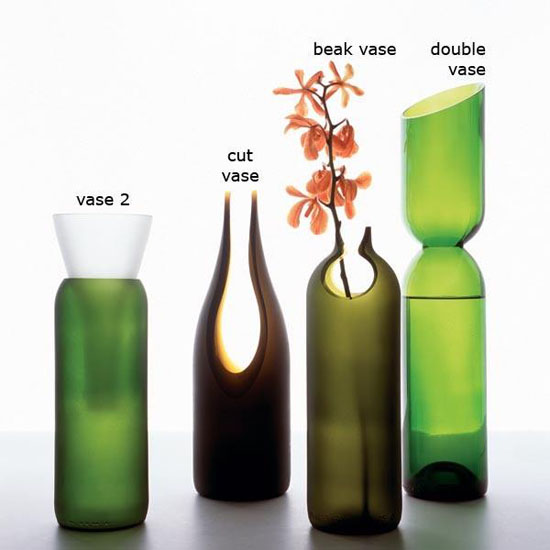 Because the materials used for this vase is recycled and the vase is handcrafted, the finish products might vary in colors, appearances, and sizes. This will be an advantage to those who want unique and one-of-a-kind item. At present, colors of the vase come in shade of green, clear, and brown. These colors are pre-assorted by artisans only, so you don't need to worry of its elegance and beauty.
If you were compelled with how the vases look, you can purchase Artecnica Transglass Vase 2 online and would surely love with the color available, which include the polished and satin colors and choose from different designs including the long stem vase, duo vase, cut vase, beak vase, double vase, and more. [Click here for more details about Artecnica Transglass Vase 2]