Browsing articles tagged with " victor vetterlein"
We would like to share with you all another great eco-friendly creation by Victor Vetterlein called the 1×1 Desk Lamp. This one of a kind desk lamp is made of recycled woods sourced from factory wastes.
Stylish Lamps without harming the surroundings sounds too good to be true, as stylish designs normally contribute some amount to carbon emission. However, the Spring Lamp is a stylish lamp that at the same time is not harmful to the environment. From the inspirations to the materials used, the Spring Lamp is a certified eco-friendly product.
The Sprig lamp design is inspired by the fresh growth of plants. A single Sprig lamp makes a pendant light, while multiple Sprig lamps combined build a floor lamp or a chandelier. Sprig is made of recycled plastic, and the lighting source is a standard compact fluorescent lamp (CFL). The CFL is replaced by unscrewing a lamp arm end cap to access the bulb. For joining two Sprig lamps together, an accessory package provides one threaded sleeve and a clip-on electrical cord, plug, and screw-in outlet.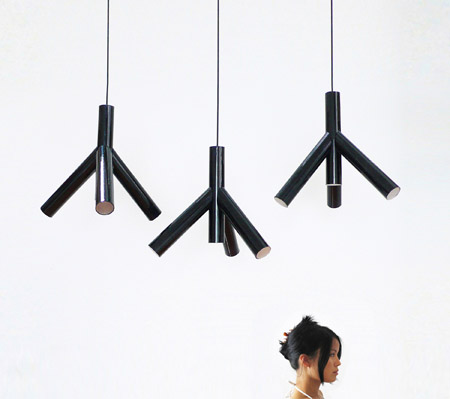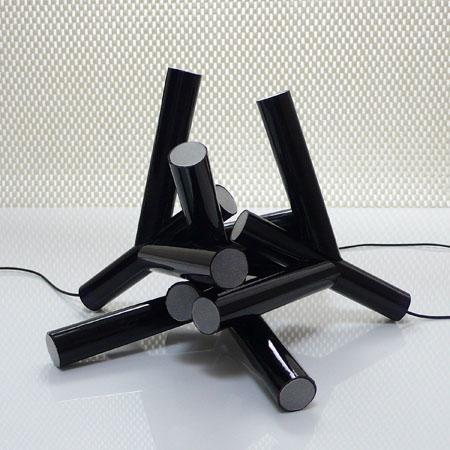 Creating a useful item from trash can be a real-challenge to each of us. However, designer Victor Vetterlein is proud enough to submit his work to IGreenSpot and he introduces the Trash Me Lamp, a product that is made of trash and can be easily send back to trash after its useful life.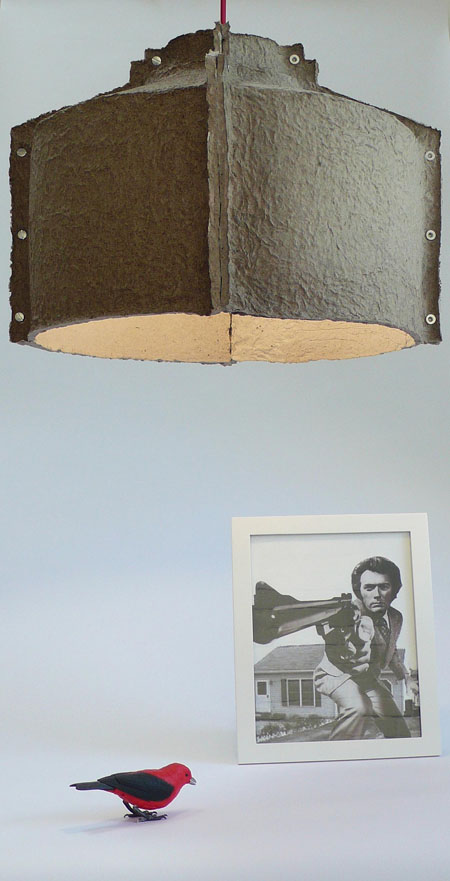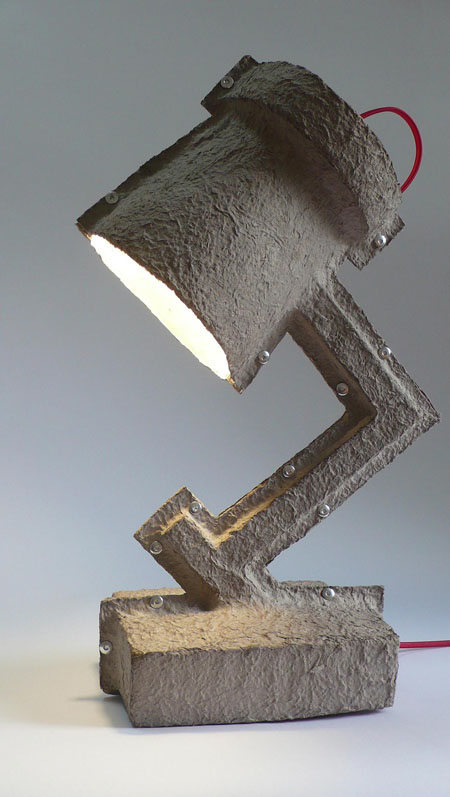 Our Recommended Partners
Advertise with us
Archives