Browsing articles tagged with " vertical gardens"
If you think that vertical gardens can only make your façade look cool and beautiful, it is now time for you to know more that your vertical garden can do. As many of us know, vertical gardens serve as a building's insulation tool aside from it being a landscape tool. CARA DE PLANTA, which means Plant Face, is a modular vertical garden that allows users to have it installed in ways of their choice because of its textile-based system. Through its natural air pruning processing, the CARA DE PLANTA allows roots to grow healthy without the worried feeling of root space shortage. As a modular gardening system, it will allow users to covers areas of all sizes.
With huge structures and skyscrapers that are installed in many of the world's major cities today, lack of fresh air has becoming a problem. Good thing, designers and architects are already dealing with the problem and various vertical gardens and farms were born. The WORKac is just another addition to the sustainable structures built in the city. It comes with a series of stepped terraces wherein farmer's housing and farms are found. It also comes with a small golf-course and does allow in-soil growing. The best part of this vertical garden is that, farmer's market and public space are just located below the structure. Supporting the WORKac are sculpture-structures holding the vertical farm up.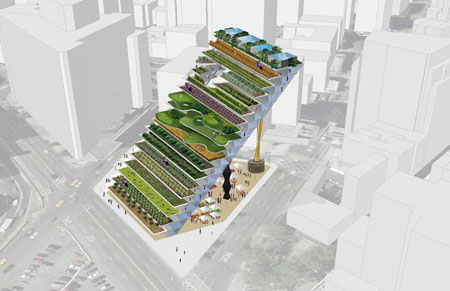 Source: WORKac
We all want to help save the environment, which is why various designs are coming out today. The One Central Park is one of it. Presented in 2008 and designed by Jean Nouvel, the One Central had gained approval just recently. This two-tower structure has a dozen of vertical gardens across the façade of the towers and these gardens will surely provide safe and clean air to the tower's occupants. In addition, the building also has heliostat, the ones responsible in capturing sunlight and redirects it into the building unit's atrium, which definitely will serve as natural source of light, thus a huge savings of electricity for lighting need. With the creative minds of today's designers, rehabilitating the world has never been impossible at all.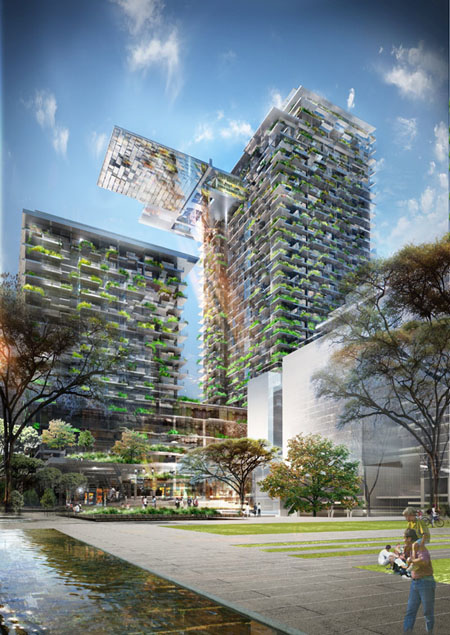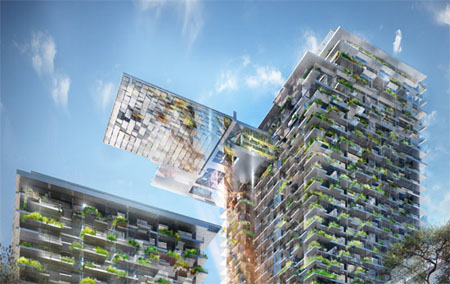 Our Recommended Partners
Advertise with us
Archives