Browsing articles tagged with " toxic paints"
Keeping the environment safe and clean sometimes requires a lot of effort from reforestation to rehabilitation and the like but not in the case of using the Recycled Rice Hemp Hobo Bag. As its name suggests, this handbag is made from recycled rice bag. Most probably, this will be very possible in countries where rice is one of the most important components for a healthy meal like those most countries in Asia.
It is good to hear that after we have consumed the rice, the bags will no longer be an addition to our trashes and eventually to our landfill. This bag is a great project in keeping the environment clean and safe. The bag's print design looks like the natural print of the rice bag. This only means that no harmful or toxic paints are used to enhance the look or appearance of the bag. If you were to look at the images, the bag does not looks like made of recycled material. [Click here for more details about Recycled Rice Hemp Hobo Bag]
Letting our kids play is good but letting them play without harming the environment with the Wonderworld eco-friendly work bench and box is better. This cute, educational toy is made from rubber wood painted using non-toxic paints, dyes, and lacquers, thus safe for ours babies and of course the environment.
Other than the non-toxic paints, it is also used a glue that is free from formaldehyde. In addition, the packaging of this lovely toy is made from 70% recycled paper.
The toy will surely create the little carpenter in your house. Included in the package is a hammer, a screwdriver, a wrench and more accessories for carpentry. With the red, blue, green, yellow and natural wood colors, your child will definitely love and enjoy playing it. This toy is surely not an ordinary toy like that we see in most toy stores. Parts included in this toy are sturdy enough to stand your child's curious hands. Even if the nuts and bolts are over turned, they will not break even. [Click here to checkout Wonderworld Eco-friendly Work Bench And Box]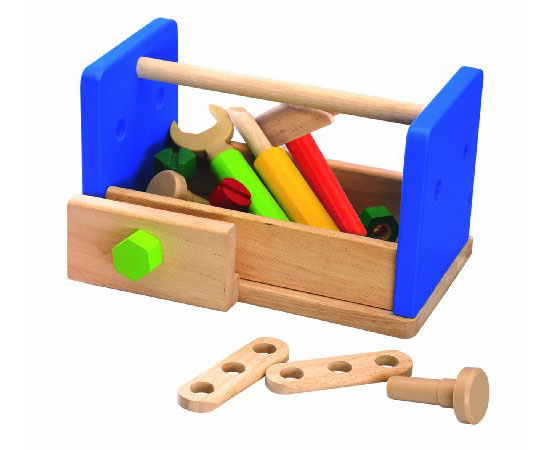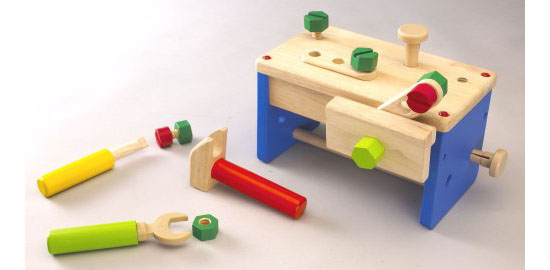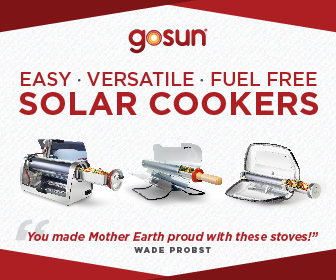 Our Recommended Partners
Advertise with us
Archives