Browsing articles tagged with " parents"
Kids learning starts from home and we can do it through their toys similar to Wonderworld Bouncing Sorter. Just like any other educational toys, the bouncing sorter teaches kids basic shapes as well as colors. This is a great way to teach our babies without forcing them to learn because it comes in different lovely and bright colors which attracts every baby's eyes. [Click here to get more details about Wonderworld Bouncing Sorter]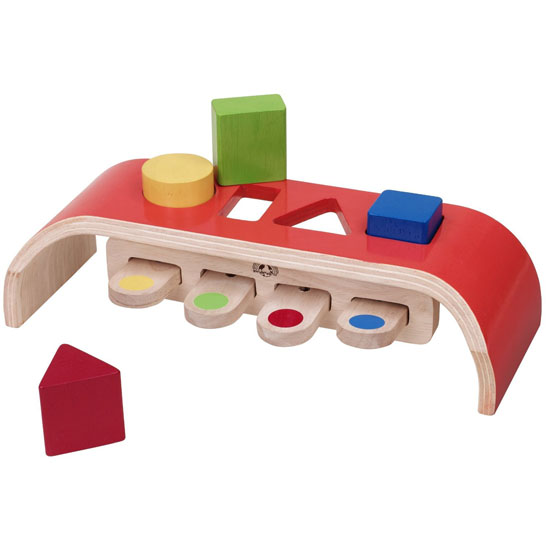 Our kids can already enjoy a clean lifestyle if let them be. Let us start with their crib. The Hollis Crib is a Charles Hollis Jones inspired mattress for your babies. It comes in clear acrylic finish, which added to the beauty and elegance of the product. The Crib has 3 level recyclable mattresses. What made this stylish crib a sustainable one is the use of non-toxic and recyclable Lucite. Parents must note that once the baby starts to climb, they must stop using the crib. The toddler bed on the other hand has the ability to carry up to 50lbs of weight.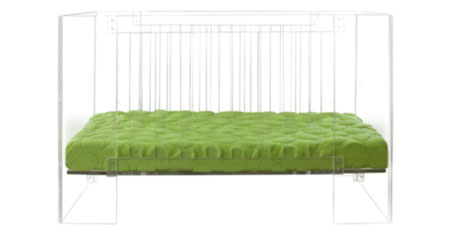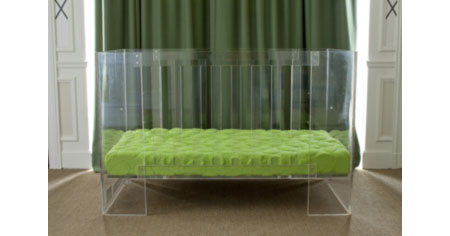 When it comes to our babies, we parents always want to apply safety first at all times. As the baby grows, time comes that they will need a good pair of teeter for them to bite when their teeth start to show up. With our desire to have only safe items for our kids to play or bite, we have unending efforts of looking for safe rattles and the wintery blue soft circular rattle is definitely of the safest rattles I have found. It is not only safe for our babies, as tested and passed the new CPSIA toy safety laws but also, the wintery blue soft circular rattle is safe to the environment. It is made of crocheted soft cotton yarn and is dishwasher safe.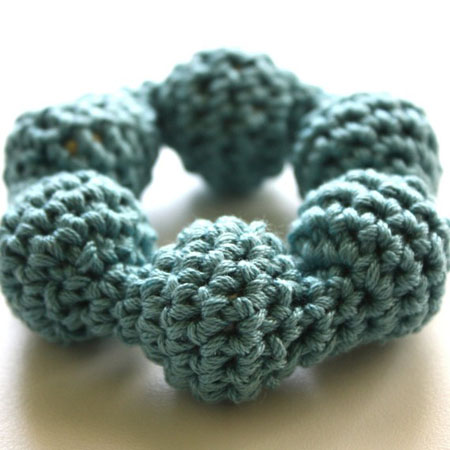 Source: Pinkhouse
A fun toy needs not to be expensive and made of first hand materials by known toy brand. It can be made out of garbage or empty containers like the Bottle Boat from Floris Hovers that is made from empty shampoo bottles. With some other tools like sail and the like, a toy boat is made. This toy surely will create a fun and memorable bathing moments to you little ones without spending so much money while keeping the environment safe at the same time, as it surely will allow parents to give their child fun toys without buying new ones and reduce landfills as parents recycle their empty shampoo bottles.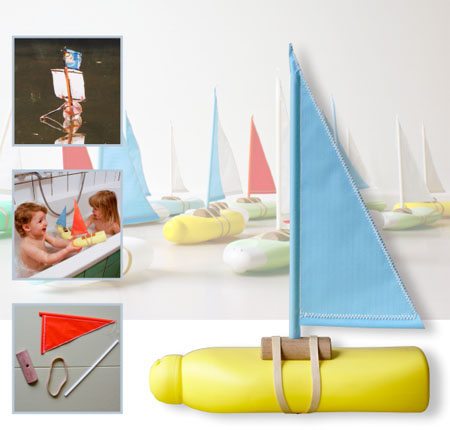 Source: Floris Hovers
With the numerous green products coming out in the market today, living green can be easily started at an early age. The HECMEC is just one of the great eco-products that parents can introduce to their tots to live green whilst keeping style and fashion at large. Each piece of the HECMEC furniture is made of paper tubing connectors and one can have it painted according to their desired color. In addition, parents can also exchange the paper tubing as the child grows, thus, the furniture will never be outgrow, which will surely result into zero waste. With this product, landfills will surely be minimized dramatically.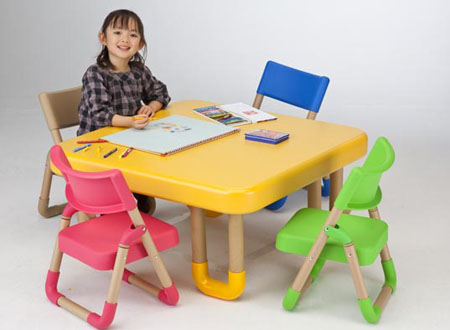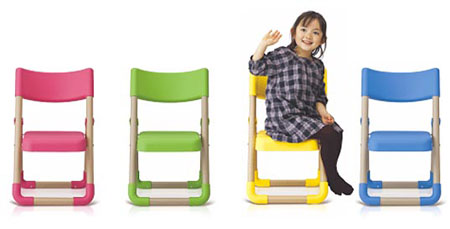 Kids aged 1 to 4 needs many different vehicles because they get bored easily as they grow. The Springtime NL design team had created the Grow Bike. It is a bike that can easily transformed into four different vehicles suited for your kid's age. The grow bike can be first used as a ride on, then a tricycle, to a training bike, and finally a bicycle. In this way, parents don't need to buy different product for a different purpose. In addition, the grow bike is made of wood making it an eco-friendly product. You can add some stickers or accessories to it making it fresh for the whole four years of usage.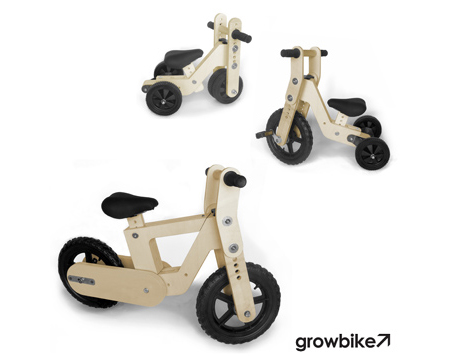 Source: Sparks Awards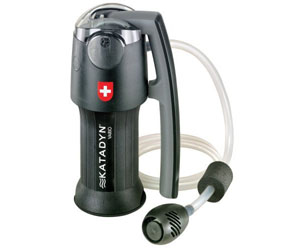 Our Recommended Partners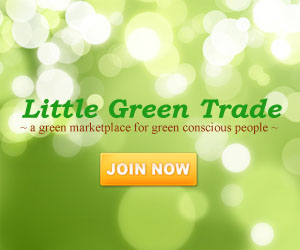 Advertise with us
Archives