Browsing articles tagged with " paper recycling"
Recycling newspaper seems like to be the focus of eco-friendly designers nowadays. I wonder if they still got resources when many of the people worldwide are now becoming dependent to the internet when it comes to the latest news local and international. Anyway, Andrew Peterson is just another designer that make use of recycled newspaper in creating his seating solution masterpiece with the help of an epoxy to get the pieces stick together. The designer uses a male and female molding to form the chair seat and a cardboard for the chair's frame. When talking about its materials used, the Epoxy chair is obviously an eco-friendly one.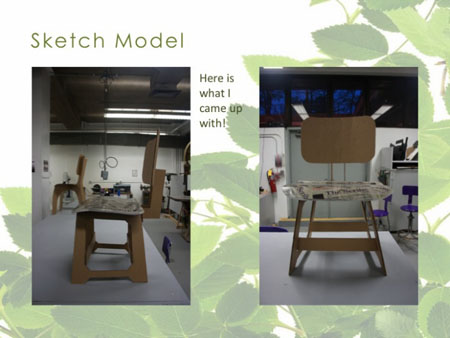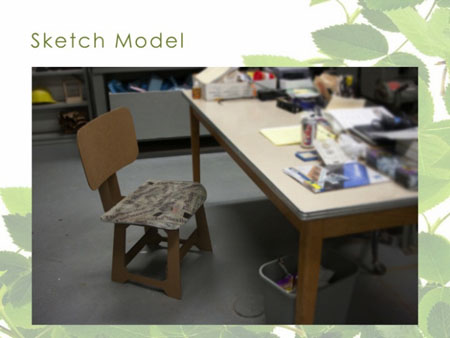 Garbage bin is a normal and a must thing to have in every elementary classroom and living green has been a practice to people of all ages anywhere. Today, our children can already practice eco-friendly living when in their classrooms with the Paper Recycling Bin. Designed for children by Shany Orian, this eco-friendly bin is made of recyclable board. Recycling has now made easy that even elementary-aged children can able to do it, as the paper recycling bin is easy to assemble. It can also be flat packed for easy transportation. It even has the carrying trolley so that kids can easily roll the bin to the collection area the moment its full.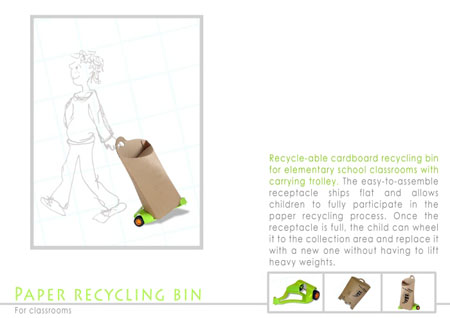 Source: Shany Orian
Our Recommended Partners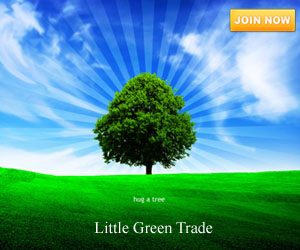 Advertise with us
Archives