Browsing articles tagged with " look"
If you going to have a quick look at the photo, you definitely will see Wall-e's head, but no it's not. Take a closer look and you will see the artistic cardboard packaging enclosing two rolls of garbage bags. Designed b y student Pierre-Luc Desharnais for his packaging class, this wall-e looked packaging design can somehow reduce carbon footprint, as we all know, cardboard can easily decompose, naturally. Other than the reduced carbon footprint, the design will also promote easy transportation with the cardboard strip in it that serves as the comfortable handle during the whole transportation. I suppose, one can also recycle it for carrying other items like some piece of clothing and the like.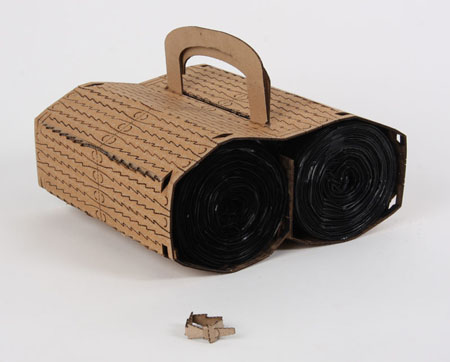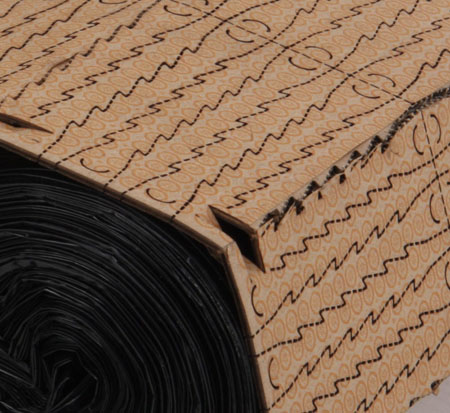 Source: Packaging UQAM
Unique flooring adds up to the beauty of our home. Normally, we tend to have our floors covered with ceramic tiles, granite tiles, carpet tiles, wood planks and more. Today, a new and cost-effective floor covering had been discovered and it is called Penny Floor. The finished products creates a great and eye-catching look. However, looking at it, I feel like the penny floor is not suitable for homes as it surely would collect germs faster than our traditional tiles and wood planks. If you have toddlers at home, you definitely would not want your penny floor to cause harm to your little one. However, the penny floor would surely be ideal for business establishments and offices as it surely will create a unique and classy look at a lesser cost.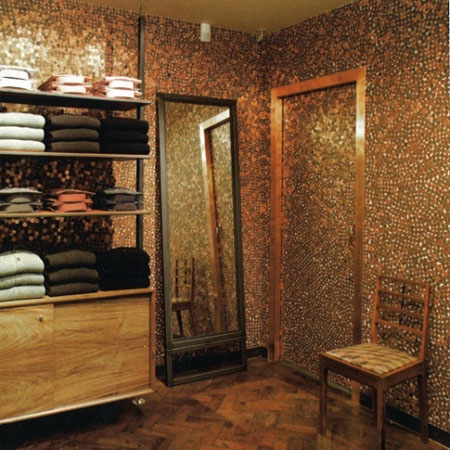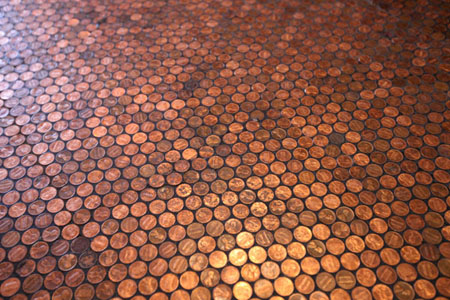 It's a table, at first look, but Tineke Beunder didn't want to create an ordinary table. Take a second look, you'll see that this table made of maple tree is carved with marble track. The idea is trying to combine the world of adults with the world of the children in a furniture. I always love playing marble shoot, having this wooden table must be so much fun.
Source : ApartmentTherapy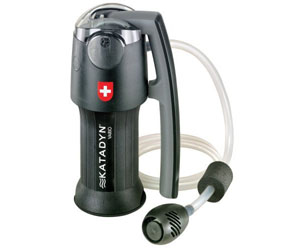 Our Recommended Partners
Advertise with us
Archives