Browsing articles tagged with " earth"
Modern architecture designs come along with earth distracting materials and construction method. Unlike the Modern Morerava Eco Cabins by AATA Associate Architects, this structure has modern designs yet very gentle to the environment. One of the green features that the Modern Morerava Eco Cabins has is the incorporation of prefabricated building techniques and low water and energy needs through the installed solar panels to supply its energy needs and rainwater collecting system for its water needs. In this way, the construction of the structure will not need so much time to complete. In addition to the green features, the placement of the Modern Morerava Eco Cabins is also properly planned to protect the structure's floor from moisture damage.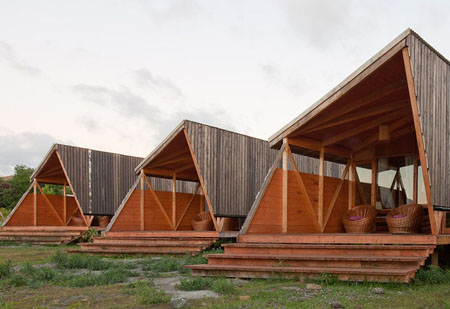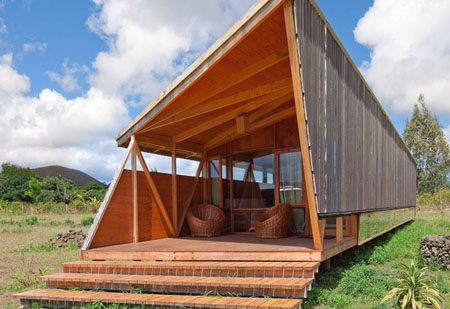 Cutting boards are part of our cooking life, thus, it need to be clean and safe at all times. Sometimes producing high-end products can cause harm to the environment. Good thing many of the designers nowadays are becoming aware of the environment and the growing cost of living and produce earth friendly and cost-effective products. The Charcuterie Boards by Geoffrey Lilge is an elegant cutting board manufactured by hand, made from solid FSC-certified maple and walnut, and finished with natural oil and beeswax, which are known to be organic and eco-friendly source of material. In addition, the Charcuterie Boards comes in different shapes, which surely will add color to your cooking.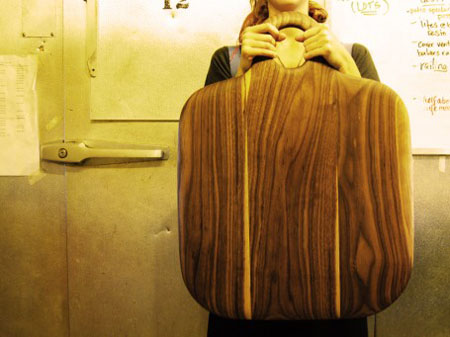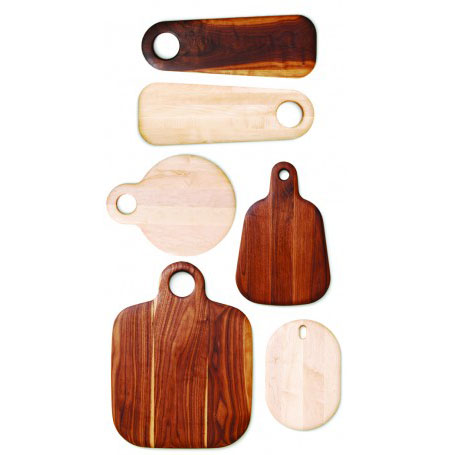 Gardening itself is an act of caring to the environment. Through gardening, fresh air are produced freely while keeping your landscape refreshing to the eyes. However, the plants itself will not create a beautiful landscape. Ones need to clean it by regular trimming or mowing of grass. And to do this, we need an effective lawnmower. Generally, lawnmowers produce carbon emission, which is obviously not favorable to the environment. The Lawn Beetle design will surely answer your need of a clean lawn and a clean environment as it cleans your garden in an eco-friendly way. Inspired by the most eco-friendly beetle on earth the Dung Beetle, the Lawn Beetle has the solar panels, allowing the mower to work out fine without the use of electricity. Designed by YunJin Chang, the Lawn Beetle has the sleek design and clean lines. The combination of black and green glossy finish made the Lawn Beetle a perfect tool for a beautiful and eco-friendly landscape.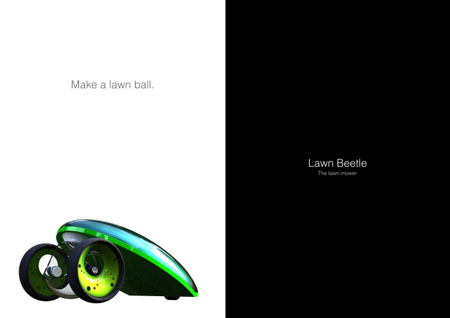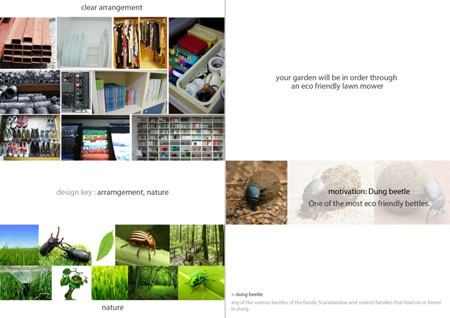 Show you care and show your style when shopping with the Bio Bag. Plastic bags have been gaining attention for so long and it causes harm to the environment already. Show you care by refraining from the use of plastic bags when shopping. The Bio bag is a bag that will remind you of how the environment suffers from plastic bags through a message printed on it. Presumably the bag is produced with care to the environment in mind by using eco-friendly materials, earth friendly process, and is recyclable. Talking about the looks, the Bio Bag is undoubtedly a fashionable bag to carry for everyday use.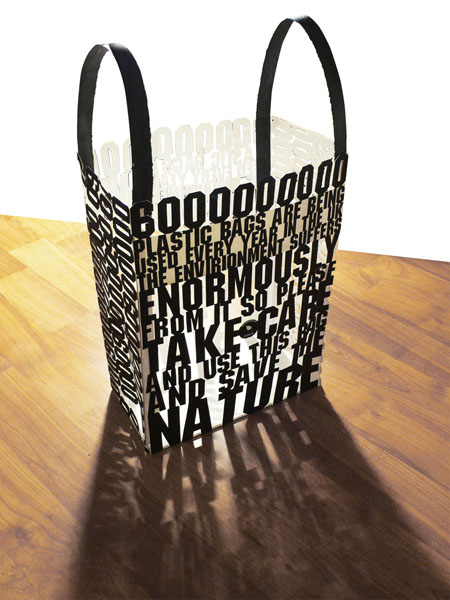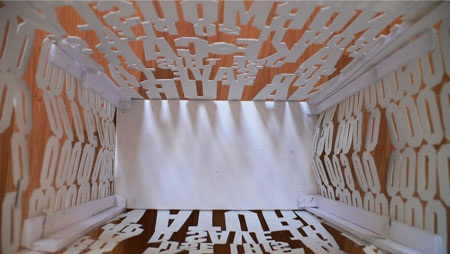 Source: Bio Bag
You love sports particularly skateboarding and you love to help save the environment as well. You can do help save the earth by keeping your old and used skateboard and use it as your stylish staircases at home. Instead of discarding, your old skateboard and add it to the growing landfills that we have, you can have them repurposed and be your useful staircases. In this way, you have helped save the environment, as it will surely minimize the growth of landfills dramatically. Additionally, you have saved hundreds of trees, for manufacturing more wood slabs for staircases will surely be minimized as well.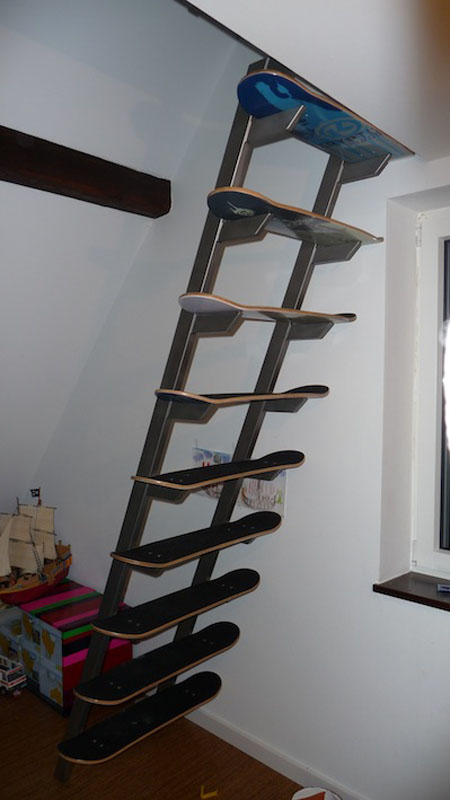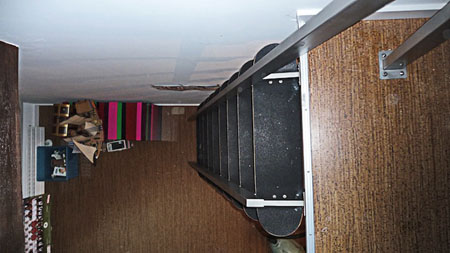 There is nothing more exciting and fun to do in your room or home than to organize things. Being organized needs various containers where you place your small things. These containers don't need to be made of first hand materials especially if you are earth conscious. The Burlap Small buckets by Mayamade are the perfect container for you. This handmade item is made of recycled coffee sacks, which made these cute buckets an eco-friendly one. Using these cute and useful buckets will not only let you organize your place, but will let you help save the earth in a cute, fun and fashionable way.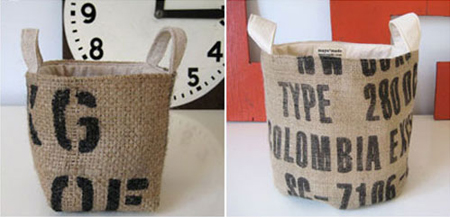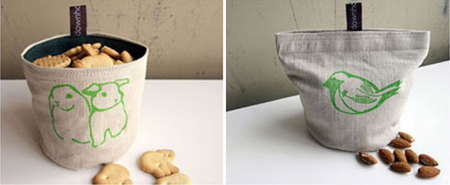 Odors can smell bad or good and deodorizing the bad ones normally requires some strong smelled deodorizer, which is generally not good for our health. However, we can now deodorize without suffering to smell those deodorizer that smells strong and irritates our nose. The charcoal ball is what I am talking about. It has the ability to naturally deodorize your place without any counter smell. It is super natural and Eco friendly as well because you don't need to buy those chemically processed deodorizer that will costs us a lot. With the charcoal ball, you only not save money but the earth from harming it.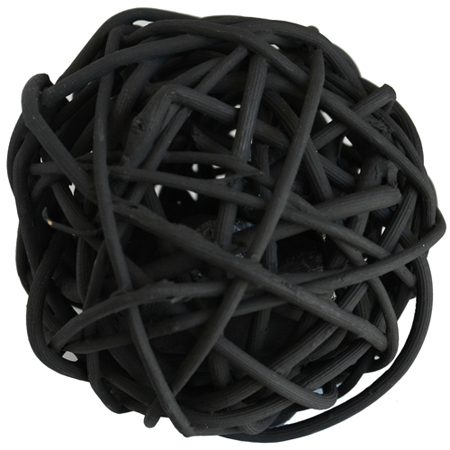 Source: Fitzsu
Various solar bags has been out in the market for quite a while already but none of them is made of recycled materials. The Sakku Solar Bags has made a difference from them all; it is made from recycled materials that made these bags an earth friendly twice the time being solar powered and made from recycled materials. What makes these bags less favorable is that, at the moment, it is only available in the UK. Since the bag is made of used old sails, each of them is individually stamped with the name of the lake or sea where the boat was located and used.
via Coolest Gadgets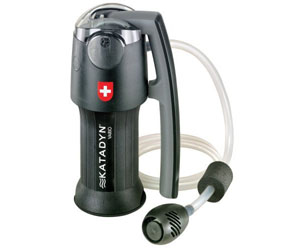 Our Recommended Partners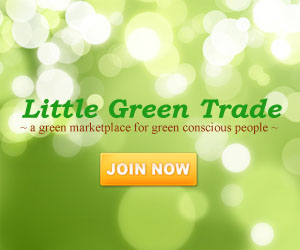 Advertise with us
Archives