Browsing articles tagged with " cutting board"
Bamboo is a known sustainable source of materials making it an eco-friendly material to use and the Totally Bamboo Congo Parquet Cutting Board has bamboo as its main material. This made the board a favorable product for environmentalist and to those who are into doing something good for the environment even in their own little way such as using products that are using sustainable materials.
The cutting board has the eye-catching parquet design that makes this board god enough to be set aside in your countertops along with your modern kitchen accessories or appliances. This can also be elegant enough to be on your table during special occasions if you need some useful, sturdy, and clean cutting board. [Click here for more info about the Totally Bamboo Congo Parquet Cutting Board]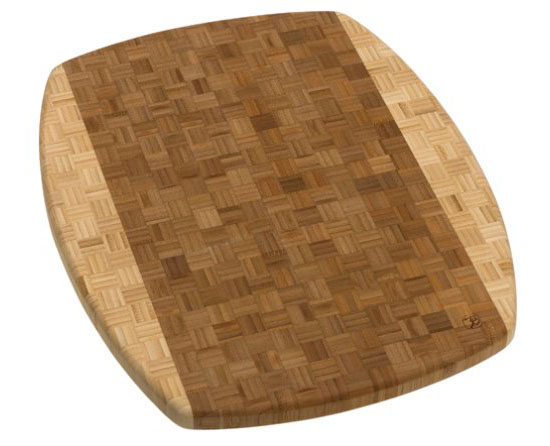 Cutting boards are part of our cooking life, thus, it need to be clean and safe at all times. Sometimes producing high-end products can cause harm to the environment. Good thing many of the designers nowadays are becoming aware of the environment and the growing cost of living and produce earth friendly and cost-effective products. The Charcuterie Boards by Geoffrey Lilge is an elegant cutting board manufactured by hand, made from solid FSC-certified maple and walnut, and finished with natural oil and beeswax, which are known to be organic and eco-friendly source of material. In addition, the Charcuterie Boards comes in different shapes, which surely will add color to your cooking.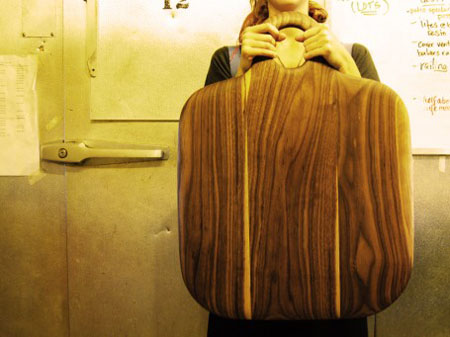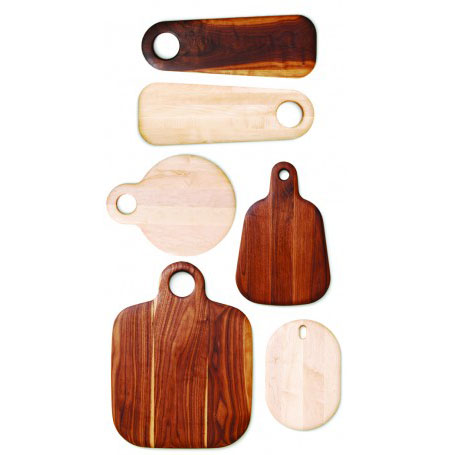 We all know that bamboo is a sustainable source of material, as it grows rapidly as compared to any other sources we have, making the items made of bamboo a truly eco-friendly one. The three-piece Cutting Board set called Totally Bamboo is elegant enough to part of your eco-collection of housewares. Aside from being eco-friendly and elegant looking, the Totally Bamboo 20-7930 3-Piece Cutting Board Set is also sturdy enough and surely cut your food without any mess, as bamboo leave no residue even if you are using the sharpest knife on earth. Besides, Totally Bamboo is cross laminated and is aided with a specially formulated high temperature adhesive. [Click here to get details information about Totally Bamboo 3-Piece Cutting Board Set]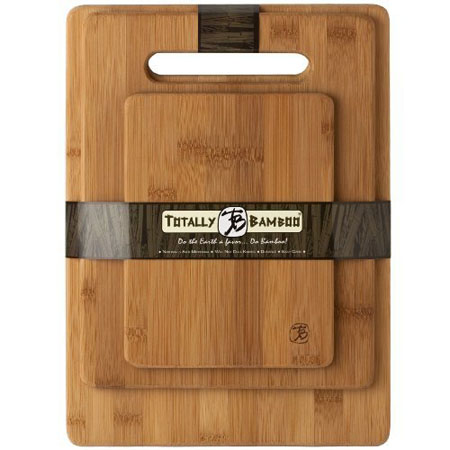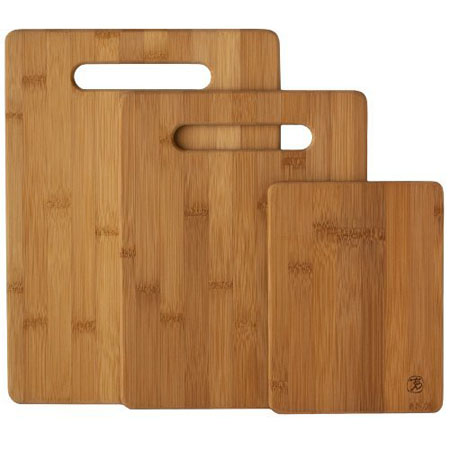 This concept came from Nardo Design, a high tech digital cutting board with LCD that will display cooking instruction, you don't need extra space for magazine, or laptop, just download your recipe and voila …  this board will display it for you. What's eco friendly with this concept ? Nardo said all the components are created from environmentally friendly materials, including the lead and bromide free circuit board and non-toxic chromium handle.
Designer : Nardo via Got2BeGreen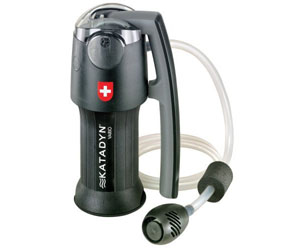 Our Recommended Partners
Advertise with us
Archives