Search results for : mini biodigester
Saving the earth starts with clean air. We have heard a lot about electric vehicles already and now, Toyota is unveiling their new Electric Vehicle to help save the earth with their FT-EV II. Powered by lithium-ion batteries, the FR-EV II is designed for travel in short distances. It has a reserved energy of 145km and a top speed of 100 km/h. This eco-friendly car has the ability to accommodate four passengers and can be drives using a joystick to control its break, steering, and throttle. Aside from the eco-friendly purpose, this electric vehicle also has large windows for increased visibility. In addition, the power-operated sliding doors are one of the futuristic features of the vehicles.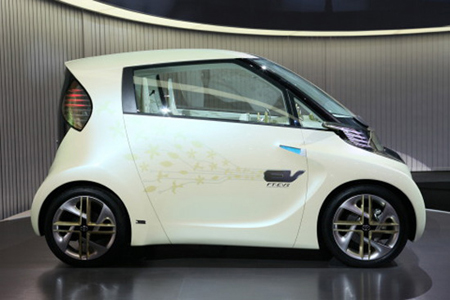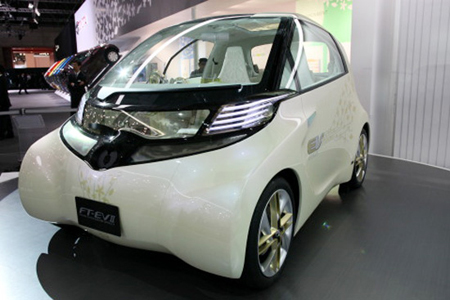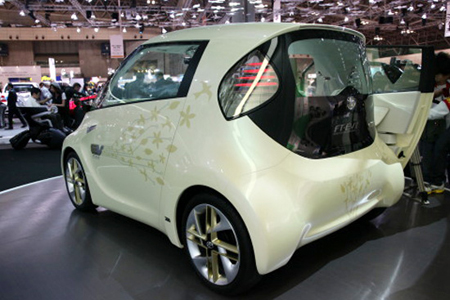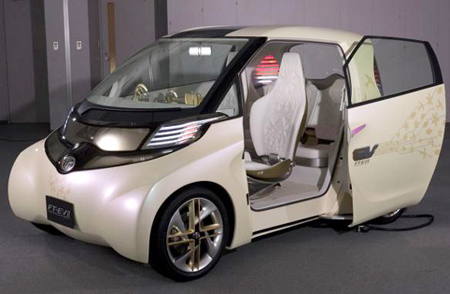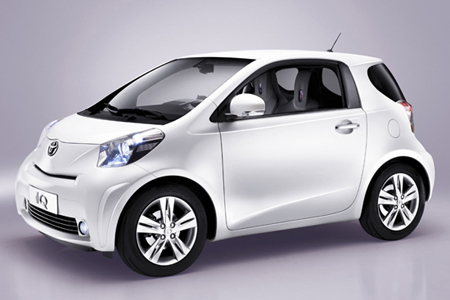 Source: Toyota via Designboom
Minimizing our wastes and maximizing sustainability is what the Flow Kitchen by Studio Gorm is all about. Currently presented in an exhibition titled Call + Response at the Museum of Contemporary Craft in Oregon, the Flow Kitchen conserves energy and cooking wastes are recycled to grow and fertilize plants. Like a typical kitchen, the Flow Kitchen works like a natural kitchen whilst utilizing energy, waste, water, and other natural resources efficiently. Drying dishes from a hanging vertical storage rack drip the water onto the herbs and edible plants below. Its double walled terracotta container serves as the refrigerator by keeping the inside cook as the water evaporate through the outer wall. Worms in a composter break down food wastes and the product produced serves as the fertilizer for the herbs.
In addition, the eco-friendly kitchen also features storage jars that are made from unglazed earthenware, dish and utensil drawers for your plates, bowls, cups, cutlery, and other tableware. It also has a bag rack and a gas stovetop.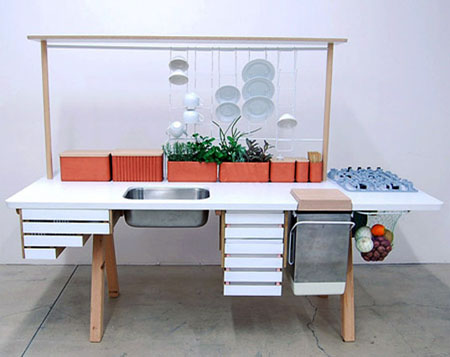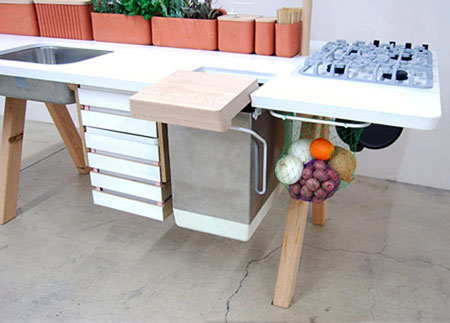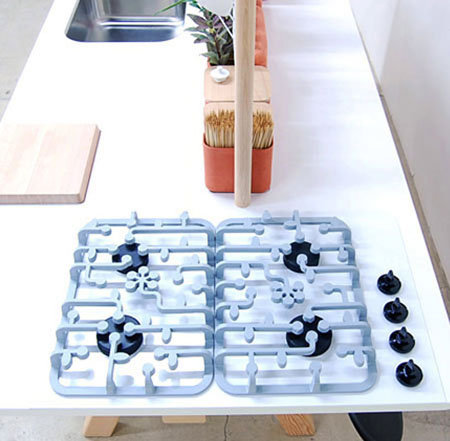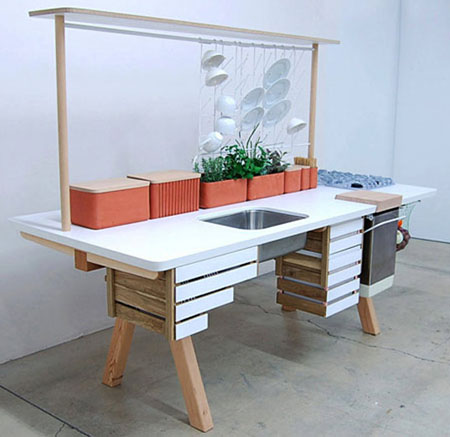 Source: Studio Gorm via Inhabitat
Falx Air Vehicles are making a breakthrough in aircraft innovation, they are planning to use hybrid-electric motor and inbuilt solar arrays rather than fuel. Falx has showed the full-size prototype as early as the Farnsworth air show this year, a compact single and double-seater tilt-rotor aircraft which targeted only use 10 liters of fuel per hour airborne. Using aerospace-certified composite materials, the single seater weighs in at only 350kg, with the twin-seat version weighing 405kg.
Falx claims the battery packs powering the Falx will be the latest fast-charge battery systems the USA has to offer, but no further details are available. The batteries will be charged both by inbuilt solar relays and through the use of a small 100hp combustion engine that drives a lightweight, brush-less generator. Noise and thermal image will thus be kept to a minimum, enhancing the craft's stealth abilities. The twin electric engines eliminate a lot of complex machinery in traditional tilt-wing craft, such as drive-shafts, hydraulics and gearboxes.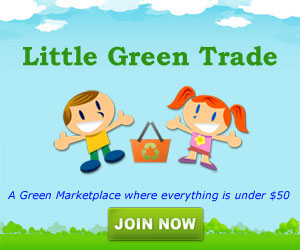 Our Recommended Partners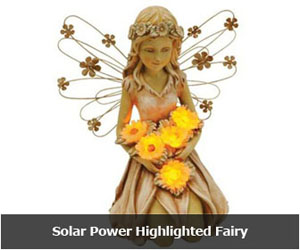 Archives
Social Networks