Search results for : mini biodigester
Does Eco-friendly architecture design becoming a trend or designers are really into saving the environment? More and more designers and student designers are now into eco-friendly design and this include the students from the University of Applied Science in Detmold, Germany who had just recently designed the Boxel pavilion. This hailed as eco-friendly pavilion is made out of 2,000 beer crates. As part of the students' course, they are required to develop structures from computer modeling to construction; the Boxel Pavilion is made that resulted into being the coolest music venue in the campus. You might wonder why this structure is hailed eco-friendly, it is because, the beer crates are recycled old beer crates donated by a local brewery.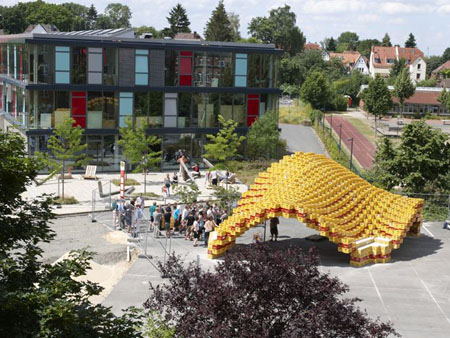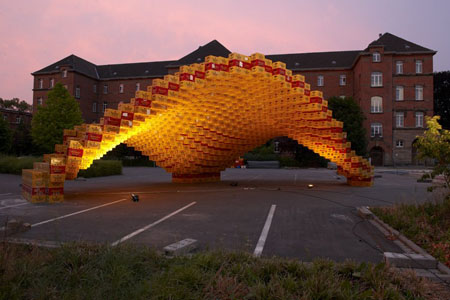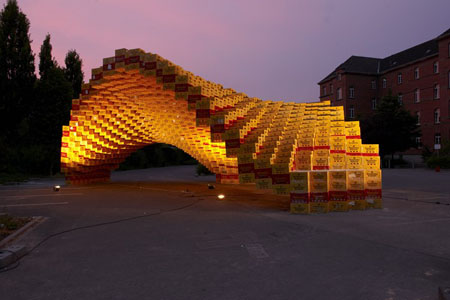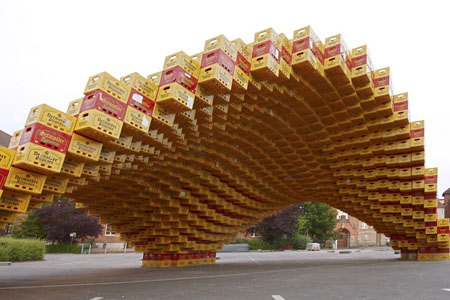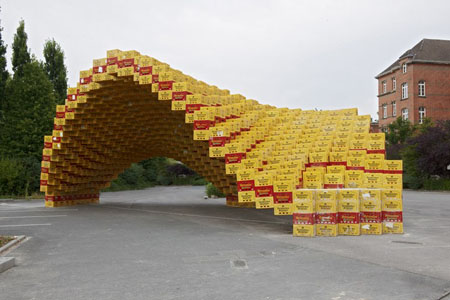 Via: Inhabitat
Living green is now becoming more fun as days pass by. Majority of the designers are creating sustainable products that are fun and stylish that many of us would never thins the said sustainable products are made from second hand materials or recycled items. The Jiu Jie from Y-town is submitted to iGreenSpot and is definitely a fun sustainable item to have.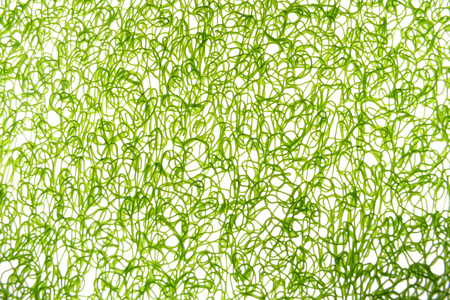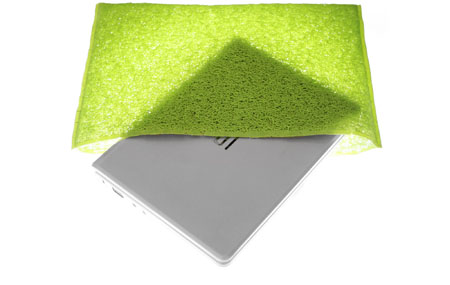 Being sustainable does not equal being boring.
The new Jiu Jie collection by designer brand y-town shows a creative way to be sustainable. The eco plastic, composed of entangled colorful lines, is colorful and tactile friendly at the same time. The product is recyclable, which means minimal waste in the production process. Besides, the material is easy to clean, anti-vibration and –collision, which makes it the right choice for cup coaster, placement and even laptop case.
The seamless design makes use of a unique technique to provide flexible storage space and avoid losing stitch in traditional textile. Last but not the least, by reducing components such as button and zippers, the whole collection is convenient to recycle.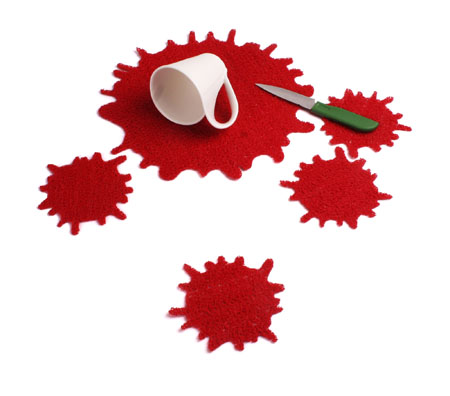 Design Features of y-town Jiu Jie Collection
• Surprising texture and tactile feeling applied to products from table mat to accesory.
• Good flexibility, anti-vibration and –collision.
• Good ventilation for cooling; easy to clean and maintain.
• Unique seaming edge design, no losing stitch.
• Eco-plastic (PONY test, REACH standard).
(article/picture:Silent)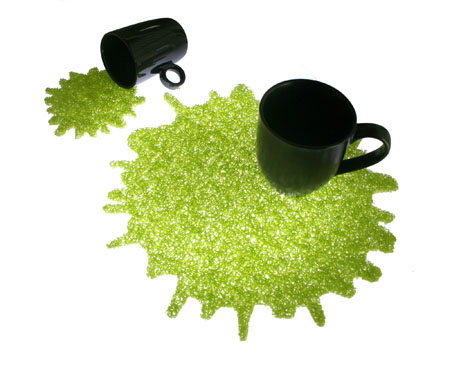 About y-town
y-town was founded in 2007, Shanghai.
Launching product collections such as the y-town Recycled Project, Jiu Jie and Dual Color Sun Glasses, the designer brand has been defining its experimental and avant-garde identity via attention to everyday life, material aesthetics and social responsibility. The brand philosophy—rethink, redesign and reuse, is injected into every item from gift, stationary, accessory to furniture.
The team, lead by design director Jamy Yang, are winner of more than 20 design prizes. The products have been presenting in exhibitions worldwide and are part of the Red Dot Design Museum collection.

Contact
Xiaojing Huang
(Brand Director)
E-mail: silenty@163.com
Tel: 0086-21- 6280 2294 ext 603 Kulu
E-mail: kulu2003@hotmail.com
Tel: 0086-21- 6280 2294 ext 0
Mobile: 139 1857 1144
Building.11-1, BUND 1919, No.258 West Song Xing Road, Shanghai(200940)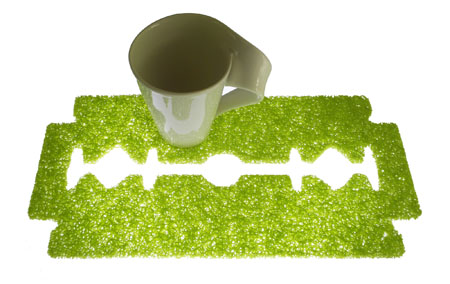 Source: Y-town
The Eco-friendly bamboo tree got so many uses and it provides elegant, ergonomic and good-looking finish products. Just like the hollow dining chair by Brave Space Designs. It was called the hollow dining chair because is has a matching hollow thru a space below the seat. This elegant chair also has an ergonomic half-circle cutaway shape on the seat surface, and its backrest adds some comfort and exposes a contrasting grain direction in the bamboo material. This eco-friendly chair has a smooth surface treated with a herbal oil and a durable non-toxic water-based finish. Made of amber and blonde bamboo, the earth friendly bamboo-dining chair is perfect to any dining room.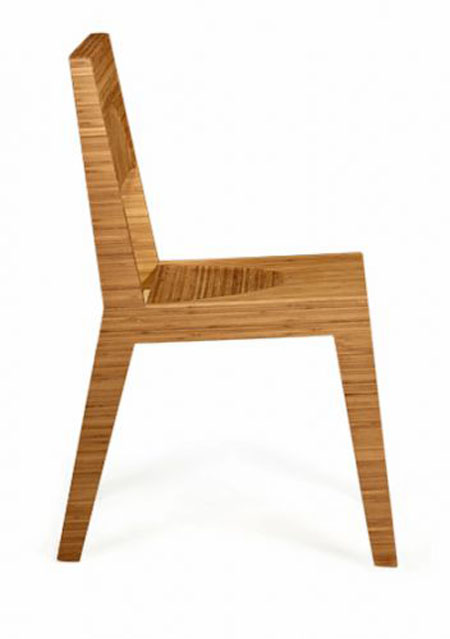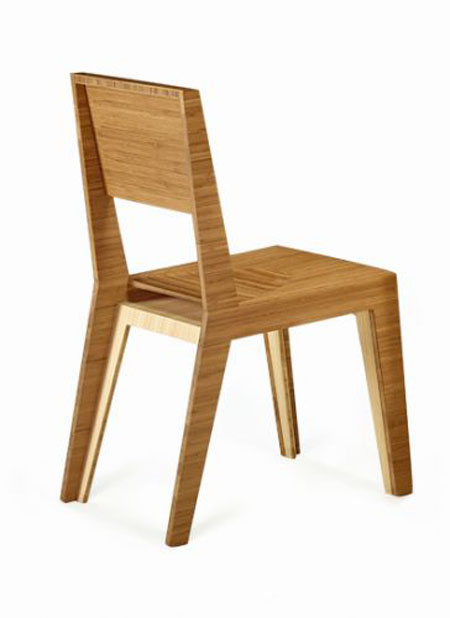 Source: Brave Space Designs
Our Recommended Partners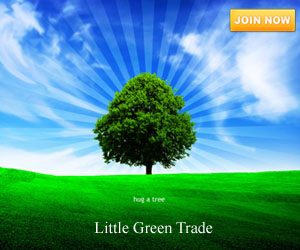 Archives