Search results for : mini biodigester
M2E is planning to design an electronic device that will replace the current cell phone batteries that we are using, and this is in the form of an external charger that will generate between 300 and 700 percent more energy compared to the present kinetic energy technologies. This design of M2E is composed of a tiny coil/magnet generator. It is now combined with traditional battery storage that will capture kinetic energy. The purpose of this is to covert the daily human motion into electricity sufficient and then to a power electronic devices such as the cell phones, MP3 players, PDA's, and more.
Source : M2EPower
If you are lucky enough to have the sun that shines so bright, then you can have the chance to put on a solar vest while soaking up the sun and have your electronic gadgets being charge while you are on the go. The solar vest has 4 solar panels with 8,800mAh capacity, a multiple connectors, a canvas vest, and a 5V, 6V, 9V, 12-20V output. Priced at $140, this solar vest works perfectly to people who are always outside and carries their gadgets with them all the time. They can now save on energy usage, as they don't need to plug their chargers on an electric socket just to get it charged. With the sun as a sustainable source of energy, this product is truly and environment friendly one.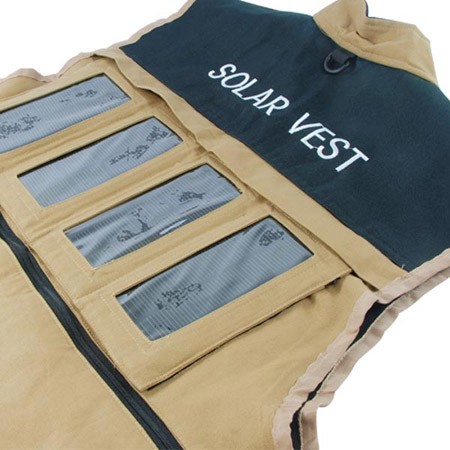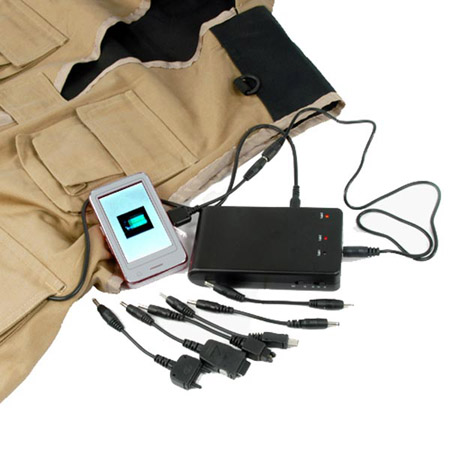 Source: Chinavasion via Geeky Gadgets
Cabinets made of laminated bamboo plate are what the designer from Israel Yoav Avinoam wanted to share to all of us. This cabinet has preserved the qualities of the traditional wooden cabinet, yet presented in a contemporary, elegant and sleek design. It will surely give your homes a new look while holding up your television set and other things you normally put in your traditional cabinets. One more advantage of this cabinet made of bamboo plates is it surely is a lightweight item, since bamboo super lightweight. One more thing is that a bamboo is long lasting too and will deteriorate by itself when disposed off.
Our Recommended Partners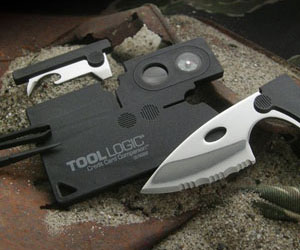 Archives
Social Networks