Search results for : mini biodigester
Racing cars are generally gas indulgers. However, car manufacturers are now starting to make some ways on how to save on gas while being still on the track. F1 has started their kinetic energy recovery system already and will be on the racetrack starting 2009. Peugeot will soon be using the same system on their racing cars, which is good news to every car racers. Normally racing cars have wasted large amount of gas as the engine starts, right now, Peugeot's HY technology has the ability to enable a portion of the kinetic energy produced when braking to be either recovered or stored.

[Press Release]
Peugeot Sport will profit from the final round of the 2008 Le Mans Series at Silverstone to unveil a 908 HDi FAP demonstration car equipped with hybrid power featuring a kinetic energy recovery system. The 908 HY will be shown in a new, specific silver-grey livery and will provide a foretaste of what Peugeot's next endurance racing challenger could resemble, although its use will depend on the regulations that will govern LMP1 cars from 2009.
HY technology enables a proportion of the kinetic energy produced under braking to be either recovered or stored. In the case of a non-hybrid car, this energy is dissipated in the form of heat via the brakes. However, when harnessed, it enables the vehicle's efficiency to be improved in one of two ways:
* enhanced performance with no increase in the amount of energy consumed thanks to the combination of the stored mechanical energy and the energy produced by the internal combustion engine.
* reduced fuel consumption for the same level of performance thanks to the availability of stored mechanical energy.
The system featured on this demonstrator comprises three key elements:
1. A 60kW gear-driven electric motor-generator which takes the place of the conventional starter motor,
2. Batteries which permit recovered energy to be stored in 600 lithium-ion cells divided into 10 battery packs (six in the cockpit instead of the conventional battery and four on the left-hand side of the flat bottom).
3. An power electronic converter (located in the rear part of the front left wing) which controls the flow of energy between the batteries and the motor-generator.0A
The 908 HY can be powered in one of three ways:
* Electric mode only (e.g. in the pit-lane),
* Internal combustion engine only,
* A combination of the two.
In the course of a lap of Le Mans, for example, the system will recuperate energy for between 20 and 30 seconds. This energy can be used:
1. Either to deliver extra power thanks to an additional boost of 60kW (80hp) for approximately 20 seconds per lap, either automatically when re-accelerating, or when the driver chooses to make use of it ('push to pass').
2. Or to reduce fuel consumption for the equivalent level of performance thanks to the mechanical energy recovered (between three and five per cent).
Michel Barge (Peugeot Sport, Director): "This hybrid 908 HDi FAP is in perfect keeping with the overall mission of our endurance racing programme which covers not only the challenge of competing, of course, but also the fact that as a car manufacturer we can use motor sport as a research and development tool for the Peugeot brand as a whole. After innovating through the use of our HDi FAP technology in competition, running a hybrid car in endurance racing would give Peugeot a chance to gain extremely valuable experience that would benefit the
development of production cars. Whether we use this technology or not in 2009 will obviously depend on the details of the new regulations published by the Automobile Club de l'Ouest."
Source: Peugeot
Don't ever walk in the dark ever, or find your thing no harder already because tri-solar LED flashlight is already here to light up your ways. This is not just like the traditional flashlight we are using because it has three panels that made your flashlight works even better. However each cell can be used alone too, but its better the three of them are used together in one. Tri-solar LED flashlight has a built-in 700mAh/4.8v Ni-Hi rechargeable battery, LED lighting with 1 LED on, 3 Leds on, and 3 Leds flashing. It also has monocrystal silicon PV solar panel, and a built-in DC port for charging other devices like mobile phone. [ProductPage]
via Engadget
Odors can smell bad or good and deodorizing the bad ones normally requires some strong smelled deodorizer, which is generally not good for our health. However, we can now deodorize without suffering to smell those deodorizer that smells strong and irritates our nose. The charcoal ball is what I am talking about. It has the ability to naturally deodorize your place without any counter smell. It is super natural and Eco friendly as well because you don't need to buy those chemically processed deodorizer that will costs us a lot. With the charcoal ball, you only not save money but the earth from harming it.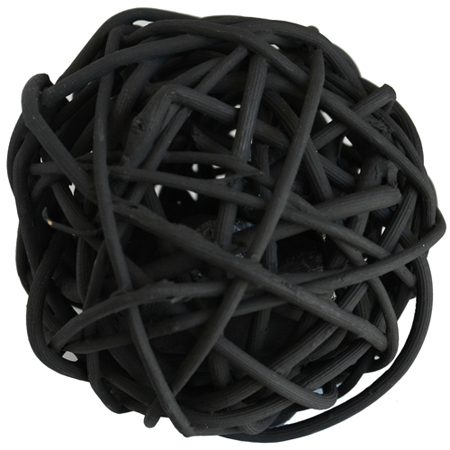 Source: Fitzsu
Our Recommended Partners
Archives