Search results for : mini biodigester
All we know about shoes is that, these are the one responsible in protecting our feet from possible harm as we walk or run. However, the Hanguenda is different from any other shoes that we know. This one of a king shoe-like wooden item protects not our feet but the environment, as it is a solar powered light. Mimics the looks of your shoes or wooden shoe pattern, the Hanguenado also have the shoelaces, which serves as the lights' hanging aid. Aside from being solar powered, these lamps are also built using locally sourced wood, waterbased adhesives, finished with waterbased finish and uses LED lighting technology.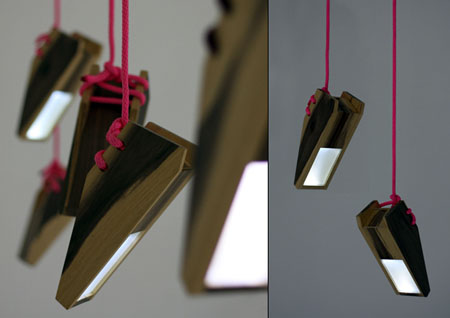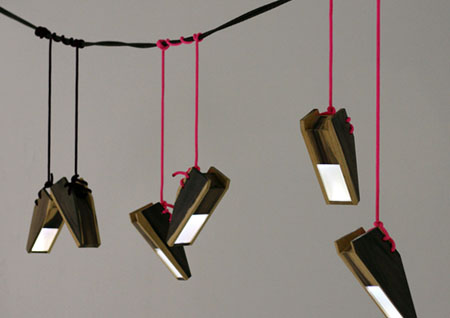 Via: Yanko Design
Another earth friendly car from Ford is now ready to sell in Europe. With the price for their French clients that starts at €11,700 for the gasoline variants and €13,700 for the diesel ones, Ford Fiesta will surely satisfy your cravings for an eco-friendly car. And to prove that, Fiesta's gasoline engines produces CO2 under 140 g/km and start with two 1.25L options, with 60 or 82 hp. With today's situation of our environment, I can't wait to own one of these new models from Ford. Aside from its eco-friendly concept, its sleek and sporty design, made this car a must own.
via AutoBlogGreen
Drying your clothes can now be energy saving but not on the traditional hang drying method. Designer Tian Lingrui has created the hip and stylish laundry dryer called the Sun. as the name suggests, the Sun can dry your clothes with the help of the sustainable power of the sun. All you have to do is to put the dryer under the sun to have it recharged and every time you wanted to dry your clothes, you just have to unfold it. I just do not know if it works like the spin dryer as it was not stated how it works. Anyway, the most important thing is that we can now stylish dry our laundry using a sustainable energy.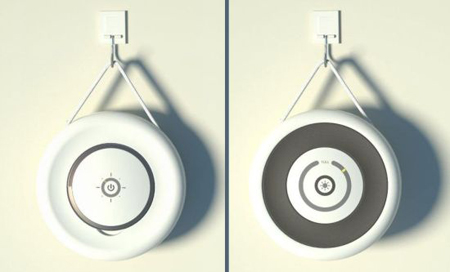 Source: Tian Lingrui via HomeTone
Our Recommended Partners
Archives